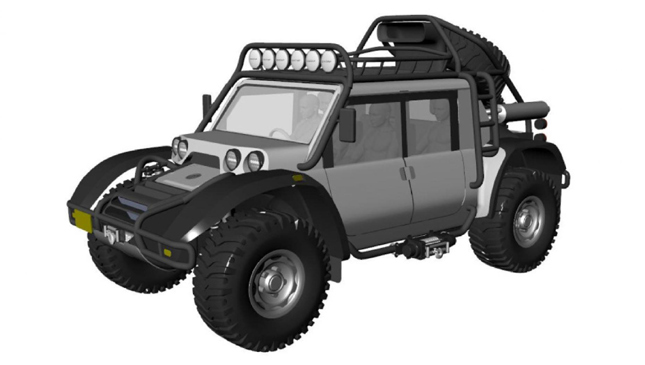 Meet the new 'Boot,' a new buggy from Scuderia Cameron Glickenhaus. It's a modern take on the 1967 Hurst Baja Boot that Steve McQueen once owned and raced in the legendary Baja 1000 and Mint 400. And to understand the new Boot, you must first understand this old one.
Designed by the same man who penned cars for the moon and funded by GM, it was an incredibly clever bit of kit back in 1967. Big wheels, low center of gravity, engine forward of the rear axle, and inboard gearbox, it was incredibly capable off-road.
SCG boss Jim Glickenhaus bought this very car at an auction way back in 2010. That's right, Glickenhaus: famed for his Nürburgring 24 hour efforts, the SCG003 'Stradale' (a road legal hypercar), and carbon-chassis'd, carbon-bodied mid-engined supercar, the SCG004S.
Jim didn't just get the car when he bought the Boot at auction. He also got all the spares and technical drawings thrown in. This allowed him and his engineers to come up with a thoroughly modern version: massive suspension travel, huge wheels, trophy truck style solid axles in the rear with trailing arms and a wishbone, a central seating position, and winches on the front, rear and side.
It'll be available as either a three-seat, three-door version, or a five-seat, five-door. They'll be available for sale later, but it's Jim's intention with the first two cars that has piqued our interest.
He's going to attempt expeditions and try to set some world records in apocalypse-spec versions. Specifically, the record for driving to the highest altitude by car, which currently stands at 6,688 meters (21,942 ft) on the Ojos Del Salado volcano, Atacama, Chile. A truly grueling feat, currently held by a ratty old Suzuki Jimny.
ADVERTISEMENT - CONTINUE READING BELOW ↓
Jim's ambition has previous, of course: Here's a man who dismantled a Ferrari Enzo, shipped it to Italy and got Pininfarina to do a bespoke version channeling '60s endurance racers. He also made a racing version, and took it to the Green Hell.
Quite frankly, this thing looks awesome. Stay tuned for more…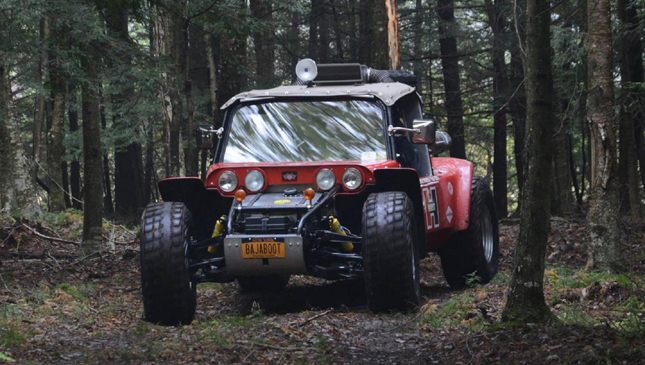 ADVERTISEMENT - CONTINUE READING BELOW ↓
NOTE: This article first appeared on TopGear.com. Minor edits have been made.