You may have noticed that we rather like giant, end-of-the-world-style machinery here at Top Gear. Anything that looks like it could fend off an army of zombies or survive a meteor strike is likely to cause a bit of commotion in the office.
You'll easily be able to guess our thoughts on the monster pictured here, then. This is the Bureko 6x6.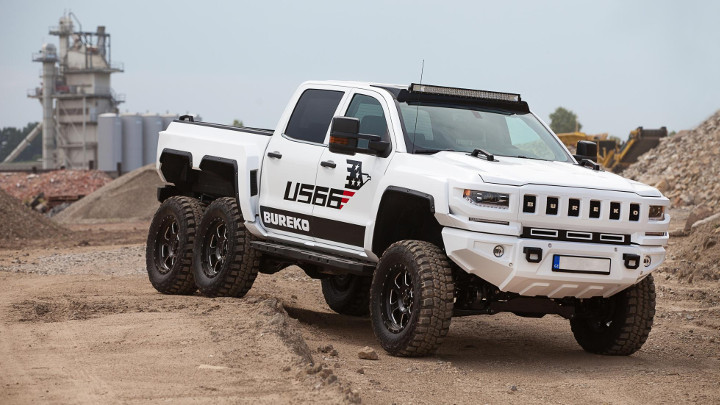 It's a result of a collaboration between engineers from Germany and the Czech Republic—and is completely road-legal.
The car starts life as a 4.2-liter V8 Chevrolet Silverado pickup before it arrives in the Czech village of Homole and sprouts an extra axle. It then gets an updated all-wheel-drive system, monumentally large springs, and some boxy styling cues to take it to full off-road spec.
Continue reading below ↓
Recommended Videos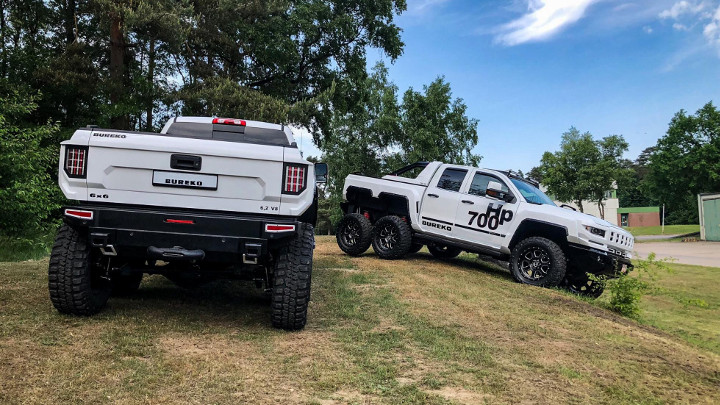 If you're that way inclined, Bureko will leave the standard power output at 414hp. However, considering that extra axle means a standing weight just shy of 3.5 tons, you'll likely want to consider one of the optional power upgrades.
And if you're going down that route, it'd be remiss not to go for the full-fat 986hp output, wouldn't it? It'll set you back an extra €84,900 (P5.02 million) on top of the €290,000 (P17.2 million) list price, but if that's what one needs to pay for survival in a post-apocalyptic world, then so be it.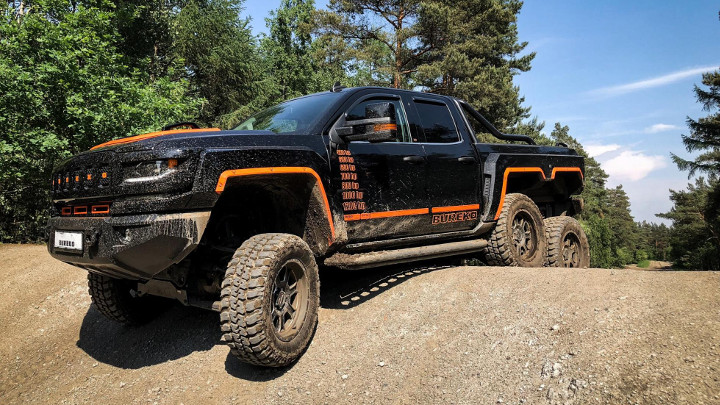 The rest of the options list is also pretty special. You can spec a performance exhaust system and race-bred brakes (probably a wise choice) for on-road driving, as well as full undercarriage guards and both front and rear winches for when things get a bit trickier.
Bureko also says that any upgrade or customization regarding the road-going accessories, off-road accessories, or interior of the vehicle is possible on request. Tell us, what's the one option you would ask for above anything else?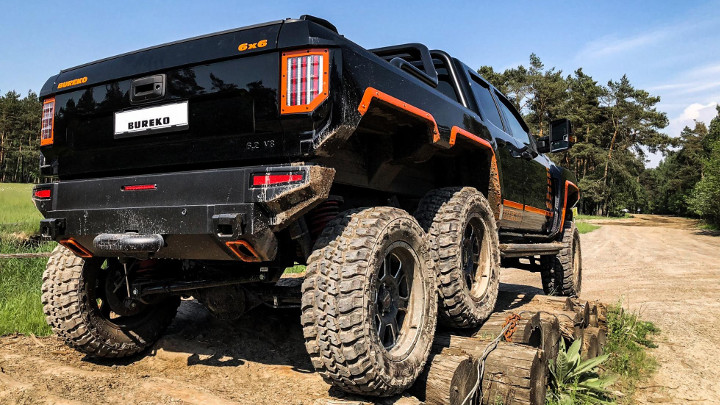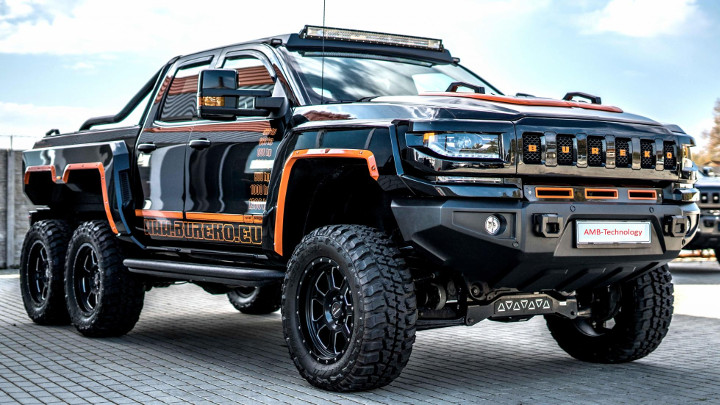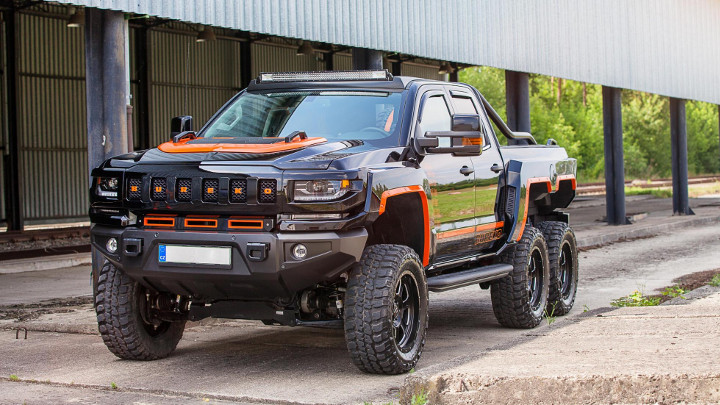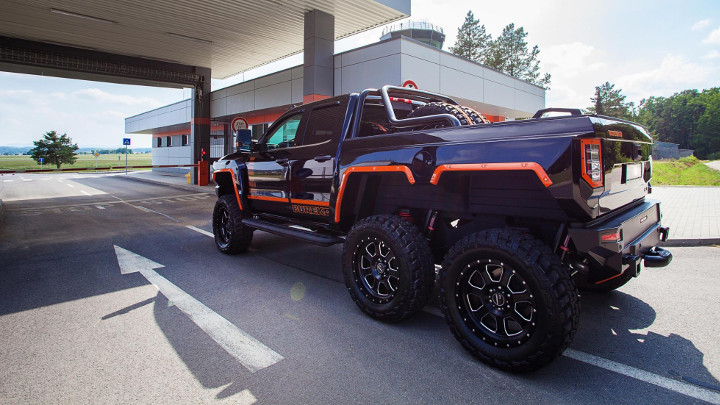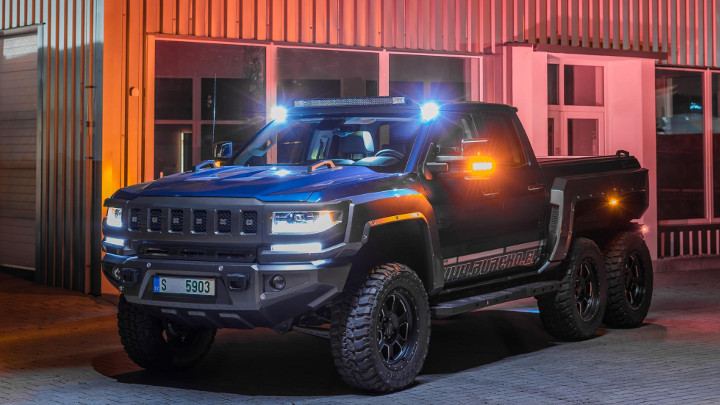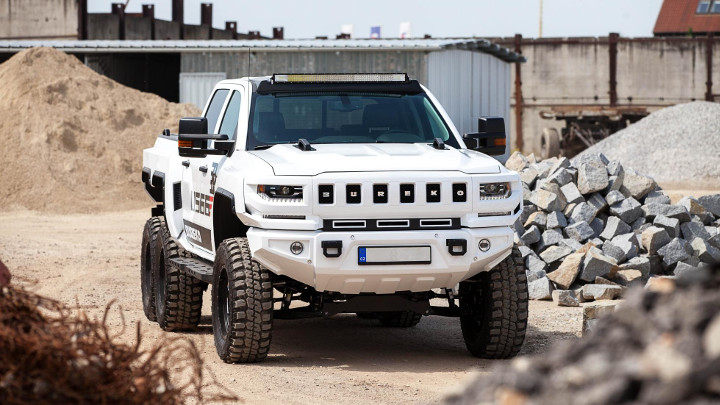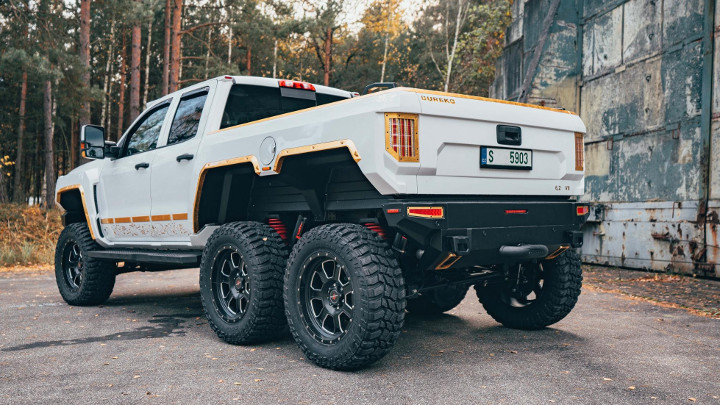 NOTE: This article first appeared on TopGear.com. Minor edits have been made.