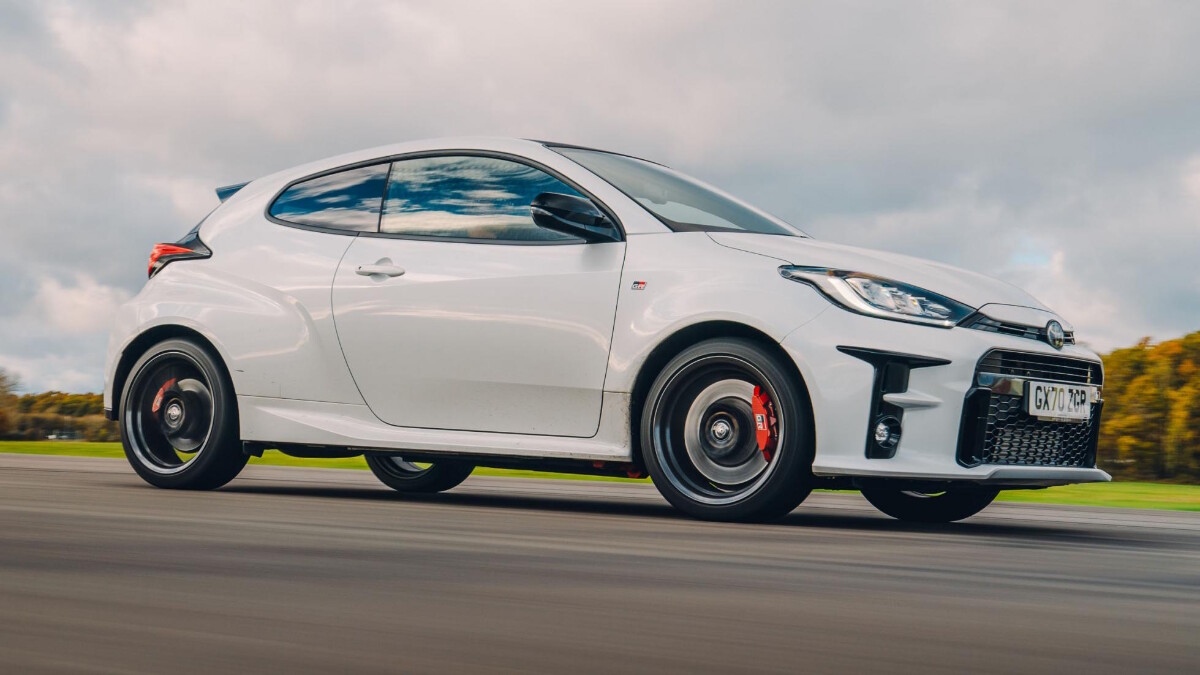 "The Toyota GR Yaris and Honda Civic Type R are easily two of the feistiest hot hatches currently out in the open. They both look mean, handle superbly, and put out figures that easily dwarf those of their non-performance-oriented counterparts.
"That said, the Type R is considerably larger and its 2.0-liter VTEC turbo puts out a much more robust 306hp and 400Nm of torque compared to the 268hp and 370Nm Toyota's 1.6-liter turbo produces. Tuning specialist DTE Systems, though, is trying to make things a little more interesting on the power front.
Continue reading below ↓
Recommended Videos
"The company recently revealed that it has tuned a GR Yaris to churn out up to 306hp and 398Nm—that's a neat 38hp and 28Nm gain over the 'regular' version of the hot hatch, and just about toe-to-toe with what its fellow Japanese rival produces. All this comes courtesy of DTE Systems' new PowerControl unit."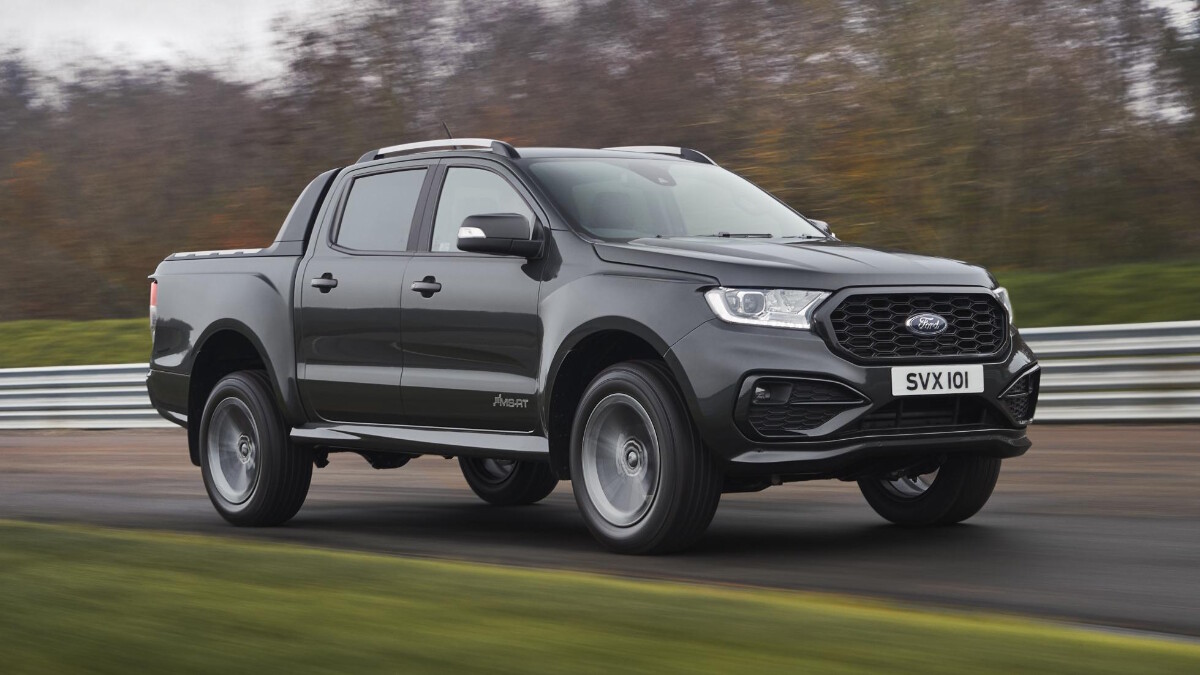 "MS-RT has been fitting Ford Transits with rally-inspired bodykit for a good few years now. So, what better way to diversify than with another of Ford's commercial vehicles—the Ranger.
"In Europe, Ford will sell this new Ranger MS-RT alongside the Raptor at the pinnacle of its pickup lineup. We've recently driven the local Rangers, and this would've been an interesting addition—especially the white two-door Super Cab below.
"Essentially, the MS-RT is a Ranger Wildtrak with a new carbon-fiber-effect grille, 20-inch OZ Racing alloy wheels, extended wheel arches, and new side skirts. Ford says the new look 'adds street appeal.' You can have it in Frozen White, Sea Gray, or Agate Black, and there's also carbon-effect mirrors, an aerodynamic load bar, and plenty of MS-RT badging."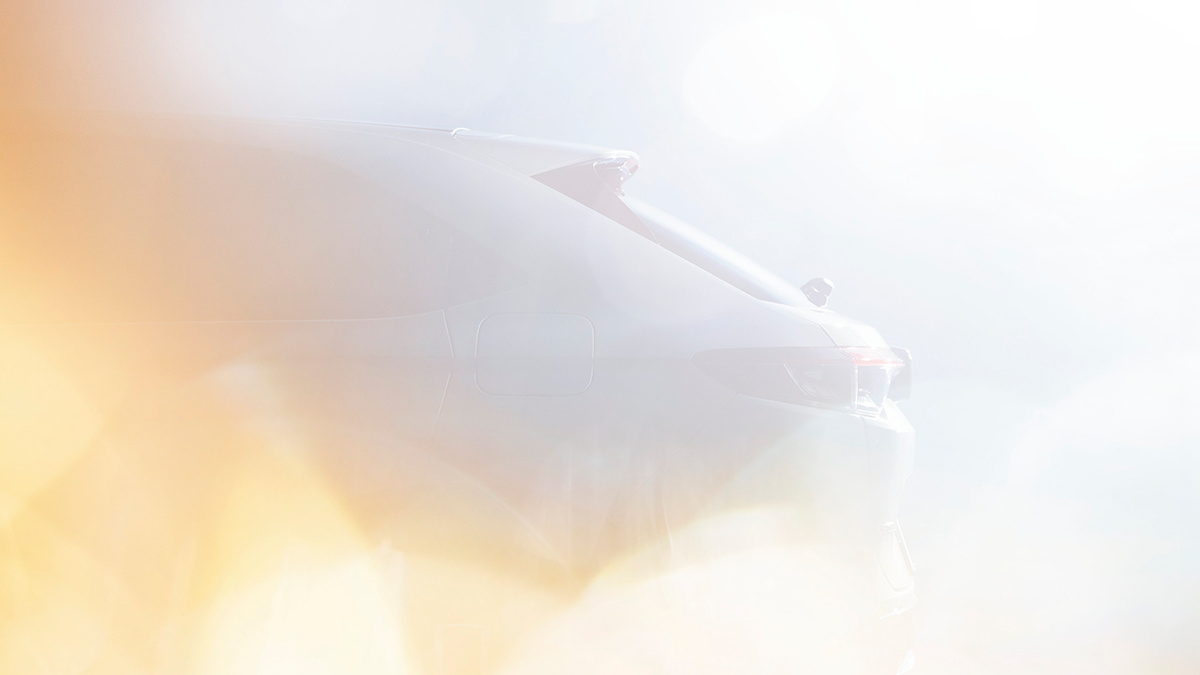 "You know how we sometimes gripe that dark, shadow-filled teaser images are barely anything to go by? Well, Honda just released a preview of the upcoming all-new HR-V and it's too well-lit.
"Again, it isn't much. Instead of the black/vehicle silhouette formula, Honda's gone with glare, smoke, and graininess. We still do get a proper gander at the crossover's tail, though, and we have to say it appears to be quite the looker—sculpted, minimalist, with a relatively flat roofline. Will we be seeing a more mature-looking take on the nameplate soon?
"Besides the rear, Honda also provided images of the vehicle's sunroof, touchscreen infotainment system, a speaker, and exterior e:HEV badging. There's a microsite up, but all it contains are the shots you see here and photos of influencers enjoying themselves for some reason. If you're looking for more, tough luck, because you'll have to settle for rumors and spy shots online."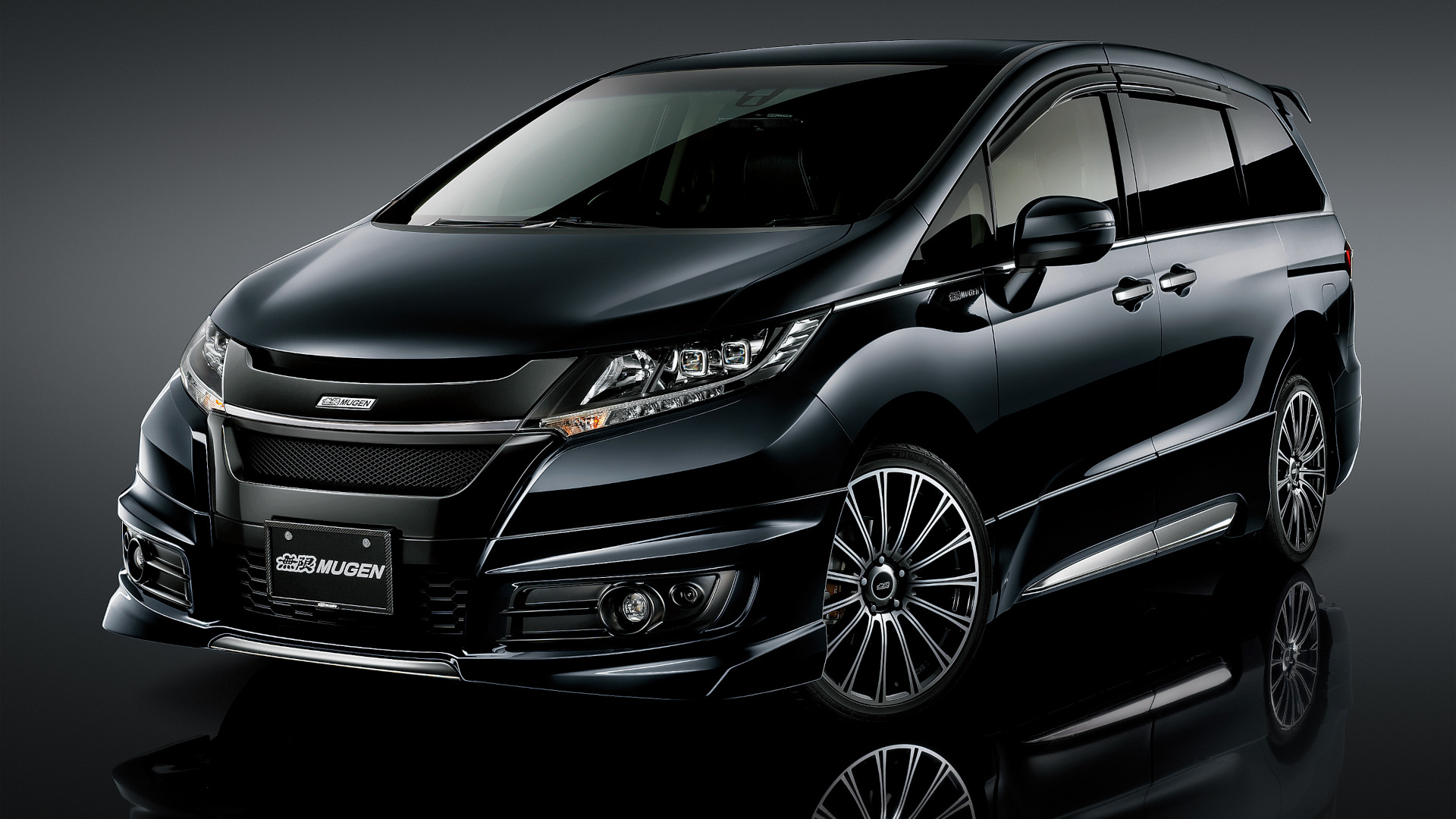 "Remember the new-look Odyssey that Honda revealed in Japan a few months back? Well, Mugen has some parts for it now, and they look pretty damn good. If the refreshed design wasn't bold enough for you, then this might be what you're looking for.
"There are two separate kits available for specific variants—let's talk about the black minivan you see above first. This set includes a grille that features a totally different design from the original. The chrome strips have been replaced with black plates complemented by mesh-like air intakes.
"The front bumper, meanwhile, has been installed with Mugen LED fog lights and Mugen Aero illumination, and it also sports a variant-exclusive under spoiler. The rear has been equipped with a wing spoiler and an under spoiler, and side garnishes complete the exterior look."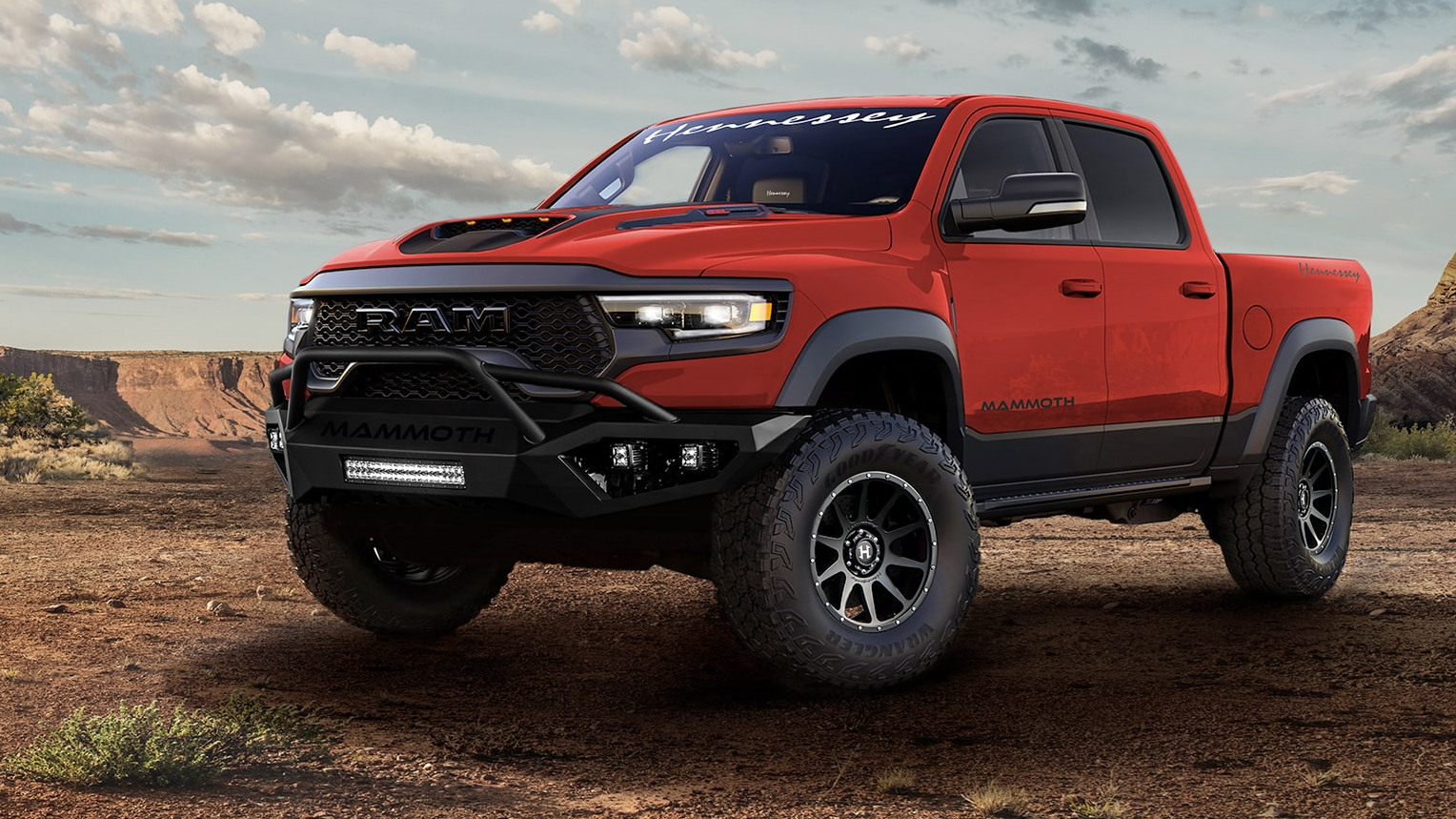 "The standard Ram 1500 TRX is not a sane thing. It's a 2.9-ton pickup truck with 35-inch tires and a 702hp 6.2-liter supercharged Hellcat V8 for crying out loud. Naturally, we absolutely love it.
"So does Mr. John Hennessey down in Texas, it seems. So much so, in fact, that when he first got his hands on one last September, he immediately stuck a 1,200hp 7.0-liter Hellephant engine under the bonnet and added another rear axle.
"Just three of the resulting Mammoth 6x6s will ever exist, though, and each will cost upwards of $500,000 (north of P24 million). So, Hennessey decided that a more sensible tuning package was needed for the TRX—welcome world, to the Mammoth 1000."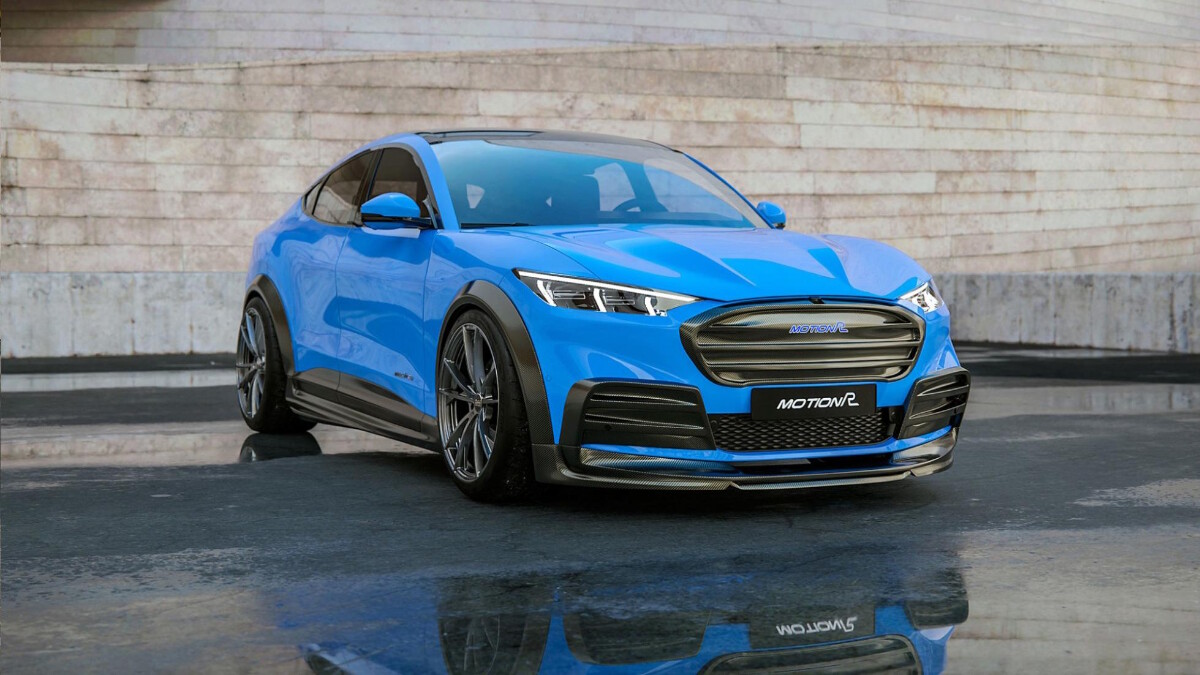 "Ford's decision to use the Mustang moniker on its all-electric SUV seems to have done two things. Number one, as we all know, is that it has lightly annoyed the purists and muscle-car fans. Number two, though, is that it looks to have brought the Mach-E to the attention of tuners and design companies.
"One such firm is Motion R Design, which usually deals in bodykit and interior retrims for Transits and Ranger pickups. It has now applied a similar formula to the Mach-E, the results of which you can see above.
"Like it? The widebody kit includes new arches, side skirts, and a rear diffuser, while a mid-mounted rear spoiler and a new grille complete the out-there look. The parts can apparently be had in traditional carbon fiber or a more modern forged carbon weave option."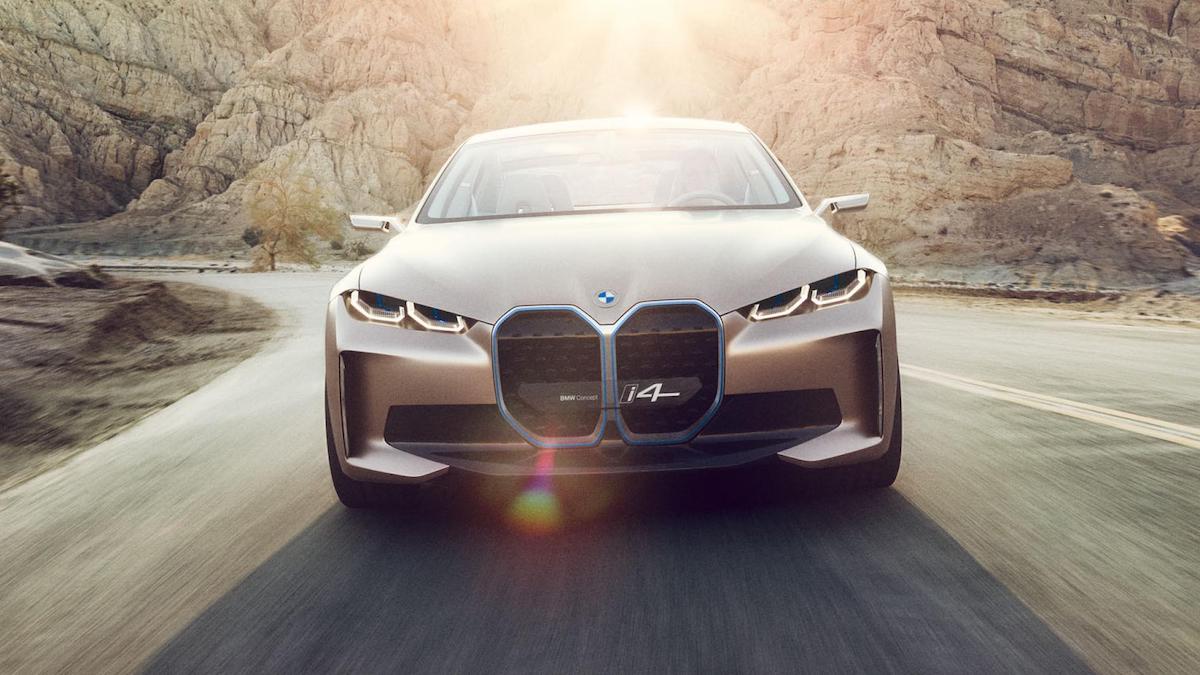 "Inevitable, yes, but also really quite big news. BMW M has confirmed that it intends to present an 'electrically powered performance automobile for the first time' later in 2021. Which likely means you're staring at the very pointy, electrified end of an M Performance-badged BMW i4, or even the iNext crossover—two electric cars it's okay to get excited about.
"Announcing a record year of sales for M cars in 2020, the big boss of BMW's performance arm Markus Flasch is apparently looking forward to 'presenting a completely new manifestation of the distinctive M feeling.'
"At the time of the i4's 2020 launch, BMW said its 523hp powertrain ranked it 'alongside a current BMW V8.' Indeed, the i4 uses BMW's Generation 5 electrical system, and is capable of 0-100kph in 4sec with a range of just over 595km."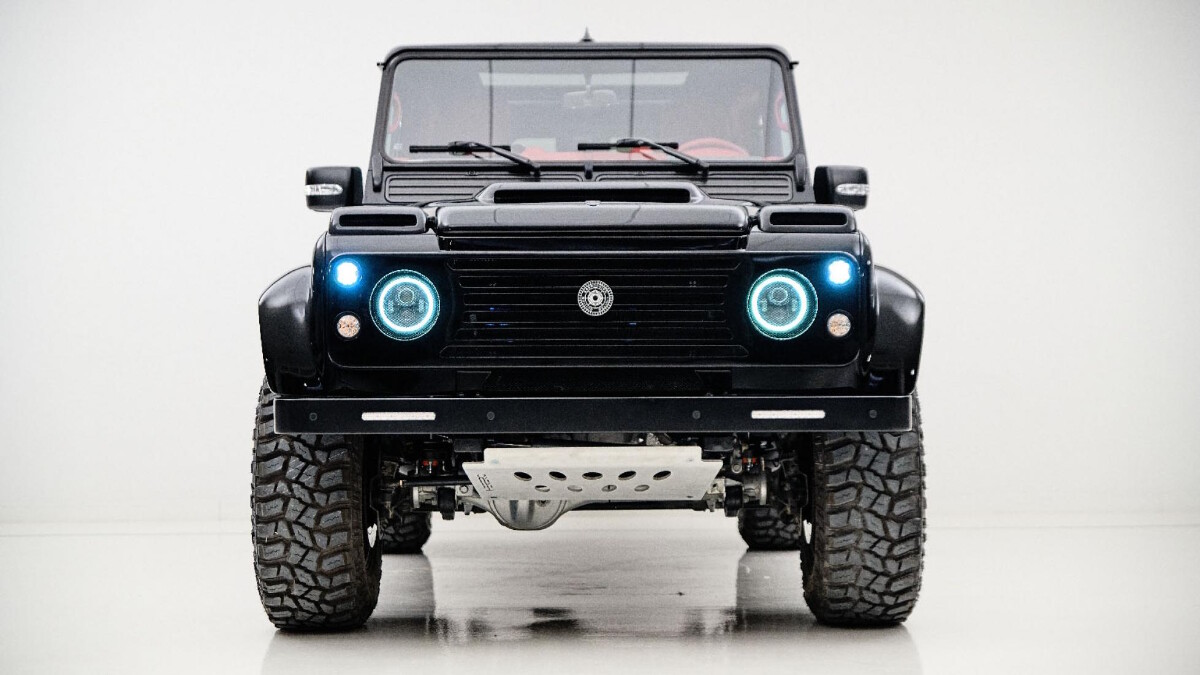 "Ares Design, the Italian coachbuilder founded by ex-Lotus boss Dany Bahar, likes an old Defender. This year's menacing Defender 'Spec 1.2' is the follow-up to 2018's Defender Ultra V8, which you can read about by clicking on these blue words.
"Ares made 53 of those for €215,000 each. This 'new' one looks like it's limited to just 15 examples. Prices haven't been made public, but we'd expect it to cost just as much, if not more than the old one.
"The Spec 1.2 does without the Ultra V8's winch, snorkels, and other off-road paraphernalia, though it still gets knobbly 305/70 tires, electronically adjustable shocks with Sport and Soft settings, and a 35mm lift kit. Same engine as the old car, too—a 4.7-liter nat-asp V8 paired with a six-speed automatic transmission for 278hp and 440Nm. The brakes are by AP Racing."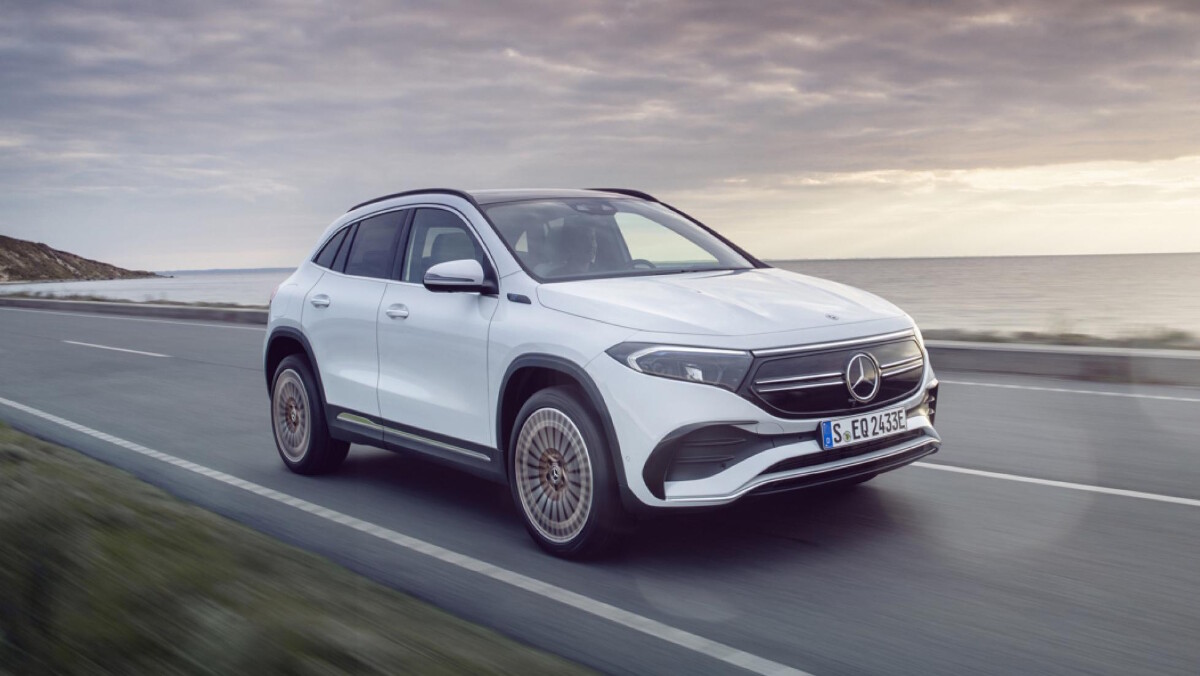 "Mercedes-Benz's first EV, the EQC, was based on the GLC SUV. Welcome, then, to the brand-new EQA. Care to guess what it shares its underpinnings with?
"Yep, this new entry-level EV is essentially a revised and electrified version of Merc's crossover'd A-Class. Looks fairly similar to the GLA, too, doesn't it? Of course, there are plenty of EQA-specific styling details, the most prominent being that blacked-out grille panel and the front and rear lightbars—something Merc wants to make a signature of for its EQ models.
"It's also an impressively aerodynamic design, with a drag coefficient of just 0.28. That's aided by the almost completely enclosed floor and those aero-optimized wheels. Anyone else strangely keen on the rose-gold 20-inchers you see above? Eighteen-inch rims are standard fit."