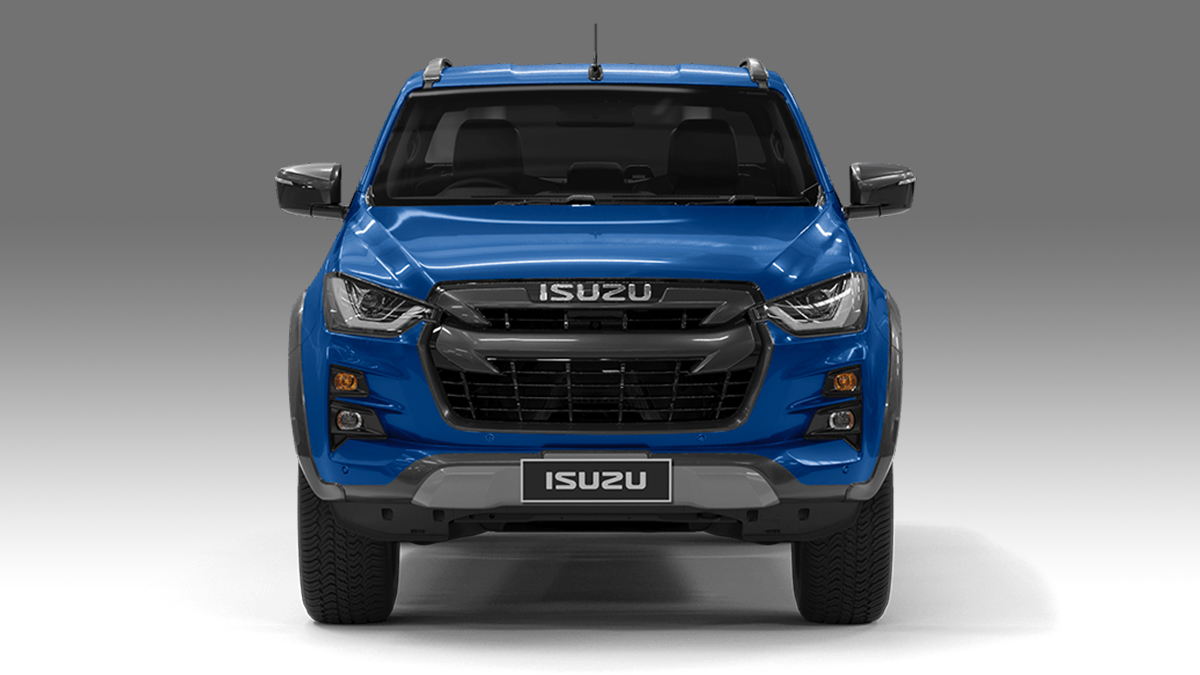 "This is it, people: Isuzu Philippines Corporation (IPC) is finally launching the all-new D-Max next month. It's been more than a year already since this next-generation truck surfaced in Thailand, so we're sure a lot of you have been waiting for this.
"Well IPC hasn't officially confirmed it just yet. The carmaker announced an upcoming launch on March 4, 2021 via its Facebook page and only posted a couple of slightly vague photos showing the silhouette of a pickup and a headlight profile. That said, it doesn't take much to deduce that this is, in fact, the new D-Max.
"Besides, if IPC were to launch a new model here in our market, anyway, there are only two potential candidates: This next-generation D-Max or the all-new MU-X."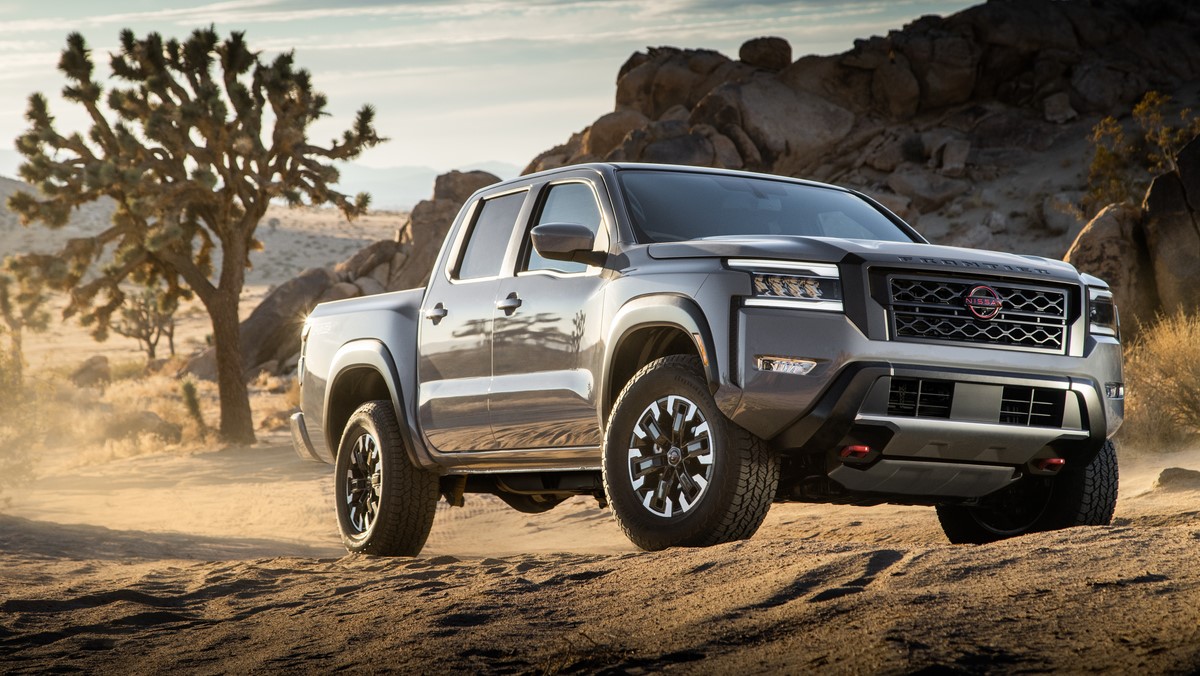 ADVERTISEMENT - CONTINUE READING BELOW ↓
"It's here, ladies and gents. As promised, Nissan has officially pulled the wraps off the all-new Frontier. After more than a decade, the truck is finally getting the overhaul it deserves.
"The next-generation Frontier has this rugged new look, and it fits the truck quite well. It looks a lot like the new Navara, only this one has a smaller grille, boxier headlamps, and a less brooding front bumper. It still looks aggressive as heck, though, especially with those snazzy wheels and that macho rear end.
"This rugged styling carries over to the inside, where you'll find what Nissan calls a 'utility-centric' design. All the buttons, knobs, ports, and displays can be found at the center, and it does give the interior a more organized look. Orange accents have been sprinkled all around, too, providing some decent contrast inside the cabin.
"Nissan just introduced a new 3.8-liter V6 for the Frontier last year, though, so it's no surprise that it's choosing to retain the powerplant. This V6 generates 310hp and 381Nm of torque and is mated to a nine-speed automatic gearbox, and that's a fair amount of oomph for a truck this size."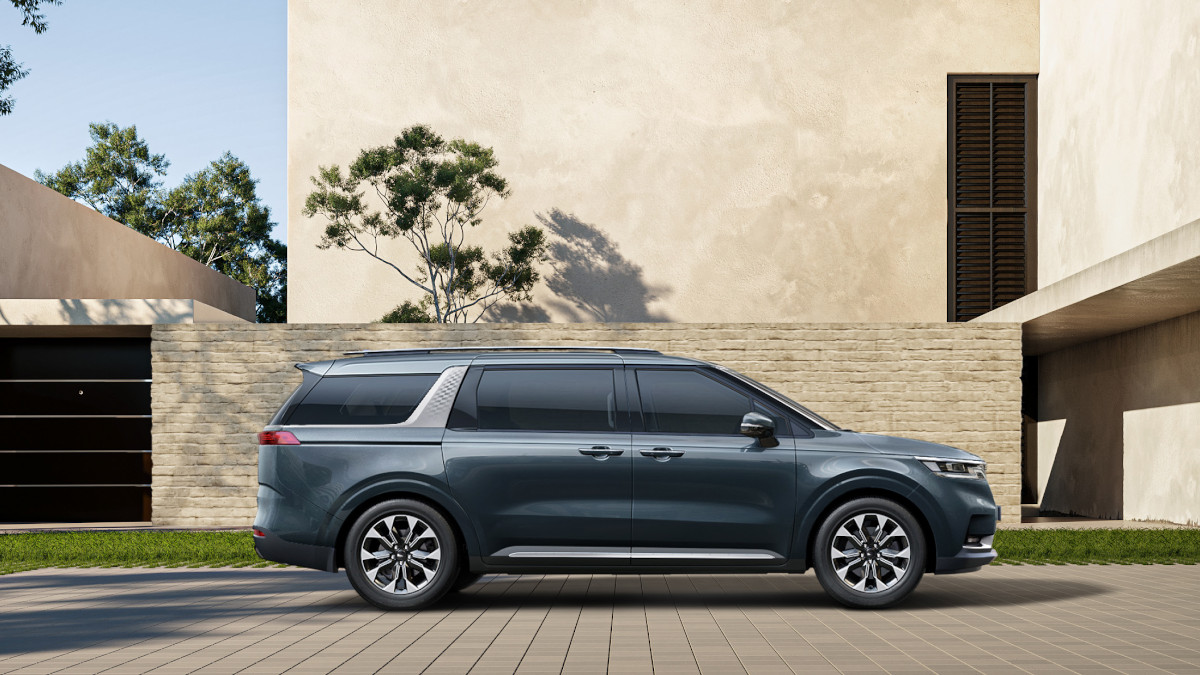 ADVERTISEMENT - CONTINUE READING BELOW ↓
Recommended Videos
"It was a no-brainer to include the all-new Kia Carnival on our list of cars we want to see launched here in the Philippines this year. It's the heavily upgraded, fourth-generation model of a popular people-hauler—who would say no to that?
"But apart from the stylish design and all the new tech, what we like most about the new Carnival is this: It can still be configured as an 11-seater minivan. Unfortunately, we have to wait a bit longer before we can confirm whether or not this would be part of Kia Philippines' upcoming launches in 2021. In other words, it'll still be best to manage our expectations.
"But for now, we can cure our curiosities and take a good look at the next-gen 11-seater Carnival through Kia's new demo video. It shows us how to configure the minivan's cabin and how we can properly adjust all the seats for 11 people. Frankly, the possible combinations seem endless. And until we can see this thing in the metal, we wouldn't mind settling for this."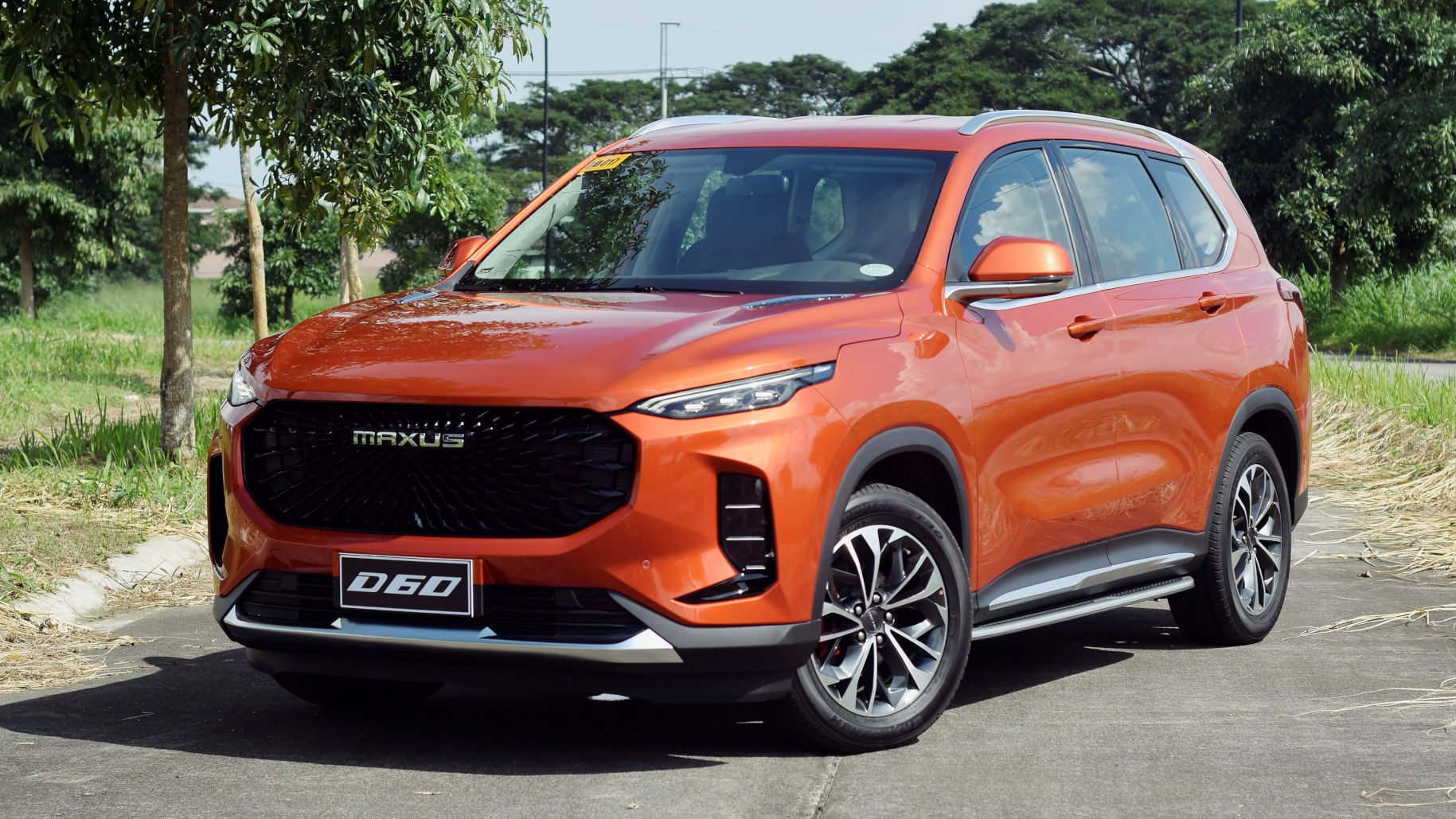 ADVERTISEMENT - CONTINUE READING BELOW ↓
"Good news for those of you who've been keeping an eye out for the new Maxus D60: The seven-seater has officially entered the market.
"As expected, the local D60 debuts packed with a 1.5-liter four-cylinder turbopetrol that generates 167hp and 250Nm of torque mated to a seven-speed dual-clutch transmission. This is the same setup under the hood of another Maxus stablemate, the G50.
"The PH-spec D60's exterior design checks out, too, but the interior looks a bit different. Maxus Philippines did away with putting the G50's interior in the D60, and instead opted for a cleaner cabin with an abundance of dark leather highlighted with some subtle contrast stitchings. But as mentioned earlier, this thing can still seat up to seven people.
"The D60 comes equipped with a host of extra features as standard, including a reversing camera with rear parking sensors, a tire-pressure monitoring system, a multifunction steering wheel, and cruise control."
"Motor Image Pilipinas (MIP), the exclusive distributor of Subaru vehicles in the Philippines, is expanding the local Forester lineup with the launch of the new Forester GT Lite Edition.
"As its name suggests, this is a more budget-friendly version of the sporty Forester GT Edition that MIP launched back in March last year. It's priced at P1,980,000, just a bit more expensive than the base i-L EyeSight variant.
"This more affordable Forester still comes with the GT Edition goodies, though—it still has the GT Edition's body kit and exhaust cutter. What the GT Lite Edition doesn't get are the stylish alloy wheels.

"MIP didn't mention any further changes to this new variant, so it's basically the same inside and out. It still packs a naturally-aspirated 2.0-liter gasoline boxer engine that generates 154hp and 196Nm of torque and is mated to a CVT. Of course, it also comes equipped with Subaru's EyeSight Driver Assist Technology."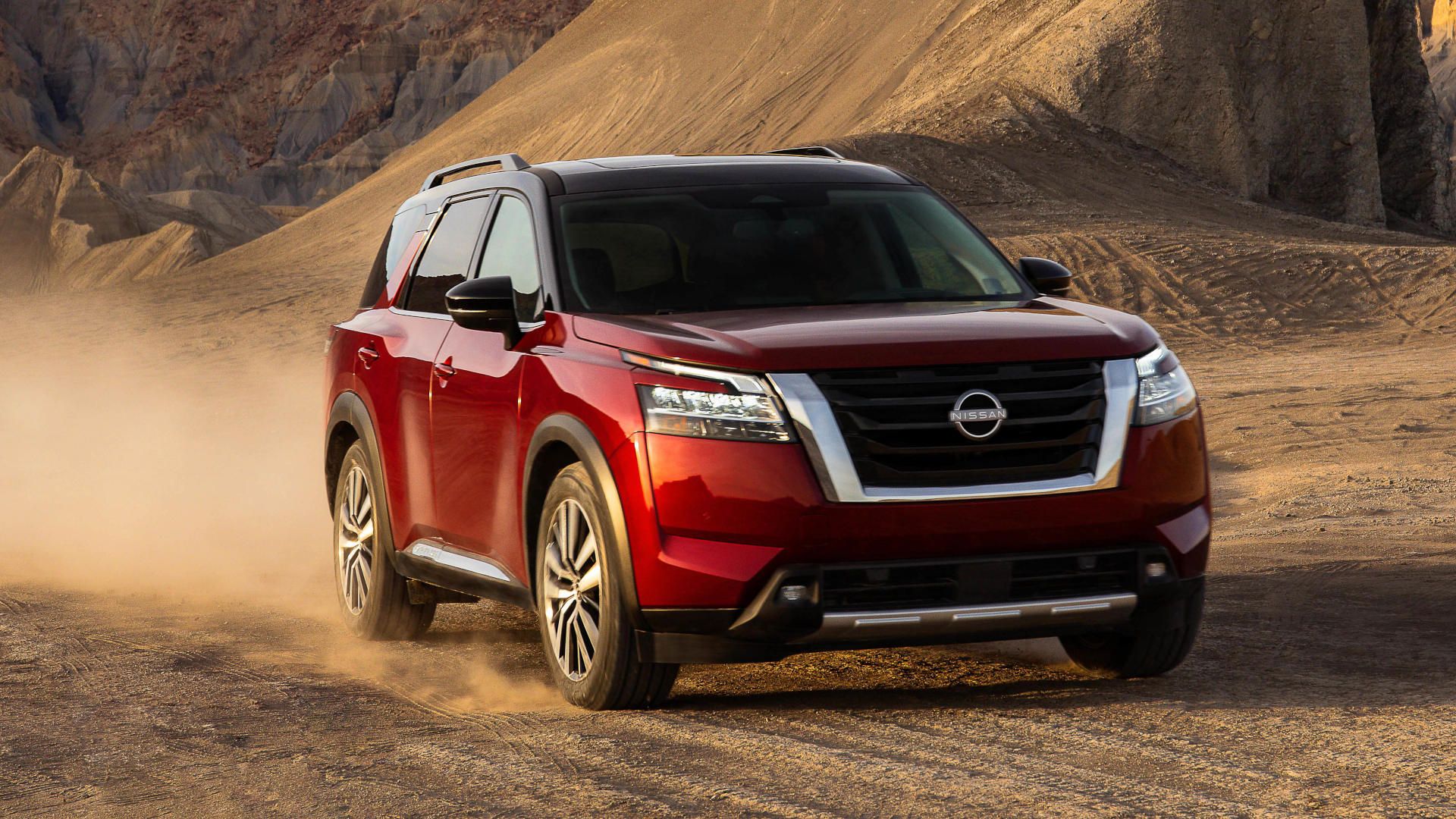 ADVERTISEMENT - CONTINUE READING BELOW ↓
"The Frontier isn't the only Nissan to get an overhaul today. The Japanese carmaker also revealed the all-new Pathfinder, and boy does it look impressive.
"Nissan has dropped the previous-generation model's slightly curvy physique and instead turned this thing into a rugged-looking machine that definitely looks ready to go off-road. It follows Nissan's new design language with its signature V-Motion grille flanked by a pair of sleek headlamps up front.
"Out back, it gets an equally stylish look highlighted by the large Pathfinder badge, the sizeable taillights, and the robust bumper.
"The interior, on the other hand, is as classy as the exterior is rugged. A myriad of dark leather wraps the cabin for an overall premium appeal. It looks as roomy as ever, too, with loads of legroom and storage to go around."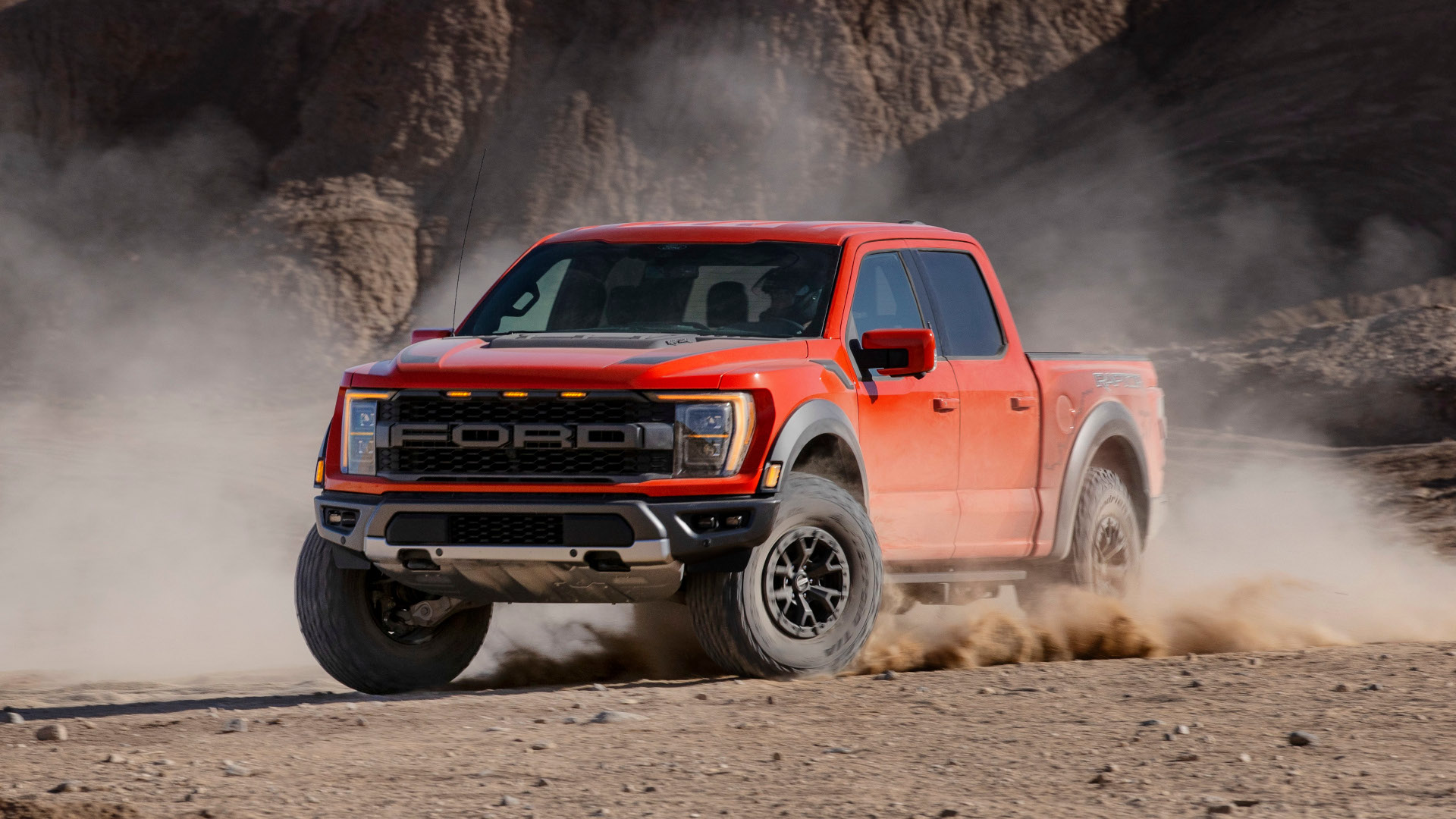 "People of the Internet, please be upstanding for the new Ford F-150 Raptor. Now in its third-generation, the 'O.G. Desert Predator'—as Ford describes it—uses the same twin-turbocharged V6 as the truck it replaces, but redesigned running gear means it ought to go further and faster off-road (and be more comfortable on it) than ever before. And boy, would we love the opportunity to test that claim.
"First, the suspension. Ford has swapped the old Raptor's leaf-sprung rear-end for a five-link setup with extra-long trailing arms, a Panhard rod, and 24-inch coil springs. The adaptive Fox internal-bypass shocks are quicker reacting and physically bigger than before—specially formulated fluid aims to decrease frictional losses inside the damper itself, while electronically controlled base valves deliver 'upward of 1,000 pounds of damping per corner at desert speeds.' Damping rates are adapted 500 times a second—Ford claims the shocks respond 'at the same speed the human brain processes visual information.' Which is quite fast.
"The engine is the same 3.5-liter twin-turbocharged V6 as the last-gen Raptor (and the Ford GT, kinda). No word on power, but the new Raptor should exceed the old truck's 450hp and 691Nm. It drives all four wheels through a ten-speed auto—a rear locking diff' is standard, and a Torsen front limited-slip diff' is optional."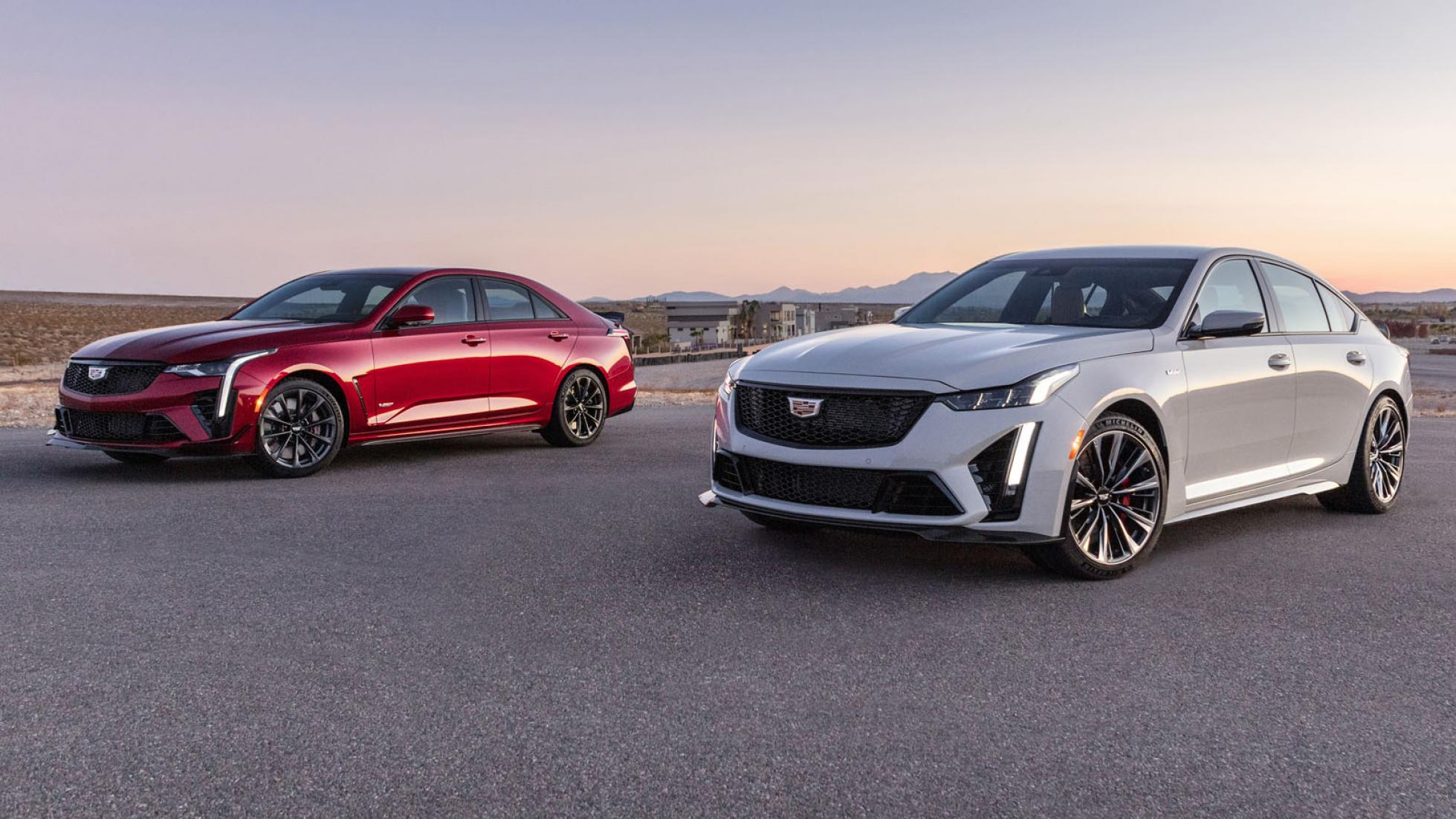 ADVERTISEMENT - CONTINUE READING BELOW ↓
"It's officially A Good Day for American petrolheads, for Cadillac has just released two new super sedans designed to take on the mightiest four-doors Germany has to offer.
"First up is the CT5-V Blackwing (white)—Caddy's BMW M5 and Mercedes-AMG E63 rival—and its massive 6.2-liter supercharged V8. We're talking a colossal 668hp and 892Nm of torque—that's 48hp and 144Nm more than the new BMW M5 CS. It's the most powerful roadgoing Cadillac ever.
"Then there's the M3/C63/Alfa Giulia rivaling CT4-V Blackwing (red). The smaller car eschews the big V8 in favor of twin-turbocharged 3.6-liter V6 that produces a healthy 474hp and 603Nm."
"The Nissan Leaf is already a decade old. And to celebrate, Nissan has introduced the new Leaf10, a special edition version of the world's best-selling EV.
"The Leaf10 features an intricate Kumiko pattern embedded on the side mirrors, the roofline, and the trunk. The look is derived from the Nissan Ariya's design and looks similar to the classy trim fitted on the Juke Enigma. The car also sports a special Leaf10 badge on its C-pillar.
"Inside, Nissan has equipped the Leaf10 with some nifty upgrades. It comes with Nissan's In-Car Wi-Fi hotspot that allows up to seven devices to connect to the Internet via the built-in 4G connectivity.
"This works hand-in-hand with the features available through the NissanConnect Services smartphone app that allows Leaf users to control operations such as locking or unlocking the doors as well as monitoring the current battery charge level. No changes were made to the electric powertrain, so that's about it for the changes here."
"This... is Lexus' new concept car. Frankly, we're not that sure what to make of it.
ADVERTISEMENT - CONTINUE READING BELOW ↓
"Is it a coupe? Is it a crossover? Heck, we can't even say for certain which end of the car this is. That does seem like a sharkfin antenna up top, so this must be the rear we're looking at. Plus, Lexus usually has its small badge and its signature grille up front, so this has to be the rear.
"Anyway, what we know for certain is this: This new concept is what Lexus will be launching under its new brand vision which will be revealed in a few months. Lexus International president and chief branding officer Koji Sato says the big reveal will 'mark the beginning of the next generation of Lexus.' Exciting stuff ahead, folks."