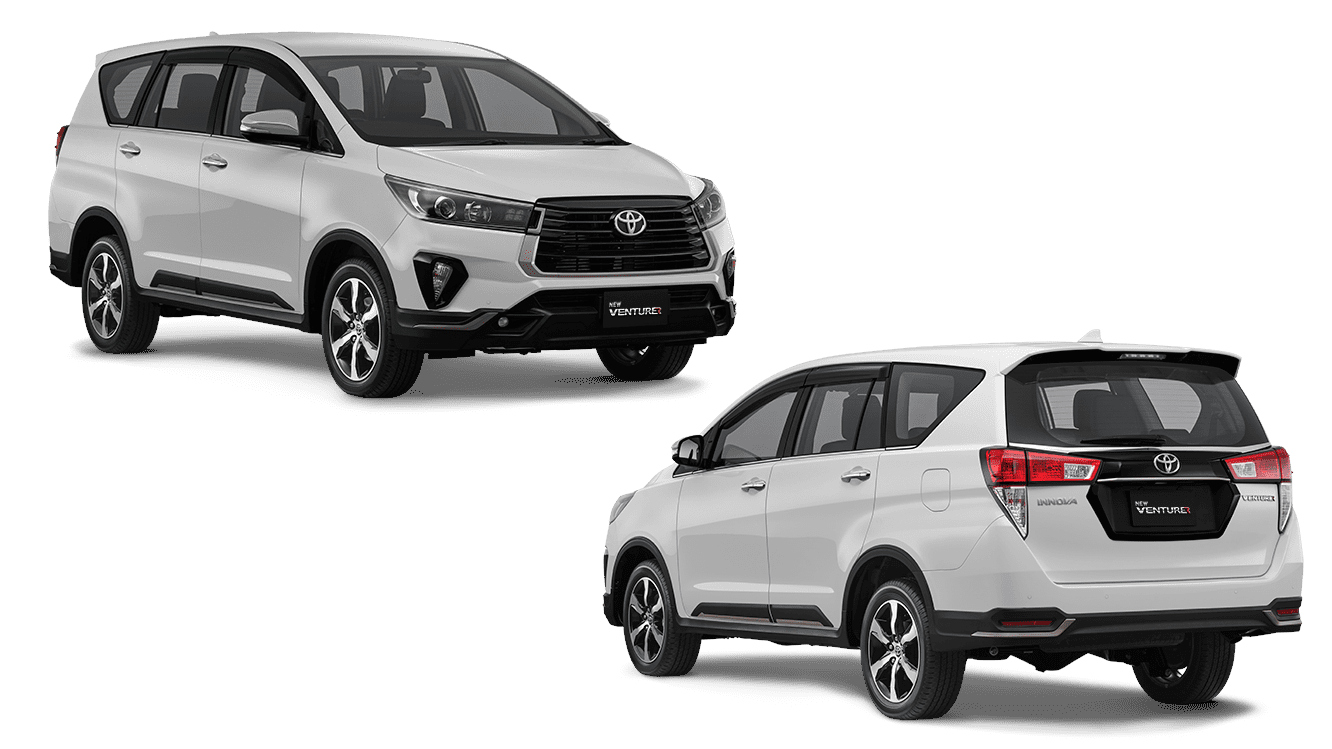 "A trusted source has sent us what seems to be the full spec sheet and price list for the facelifted Innova. First things first, let's enumerate the variants and their corresponding prices.
"Similar to what Toyota Motor Philippines (TMP)  did when the new Fortuner arrived last year, the carmaker appears to be cutting the gasoline variants from the Innova roster. That means only diesel Innovas will be available—more on this one later. The top-spec Touring Sport variant is also expected to be discontinued. The prices, meanwhile, get significant increases across the range. You can check out the table below for more details:"
2021 Toyota Innova: Variants and Prices
| | | | |
| --- | --- | --- | --- |
| Variant | Current SRP | New SRP | Price increase |
| 2.8 V Diesel AT* | P1,679,000 | P1,739,000 | P60,000 |
| 2.8 G Diesel AT* | P1,522,000 | P1,592,000 | P70,000 |
| 2.8 G Diesel MT* | P1,452,000 | P1,522,000 | P70,000 |
| 2.8 E Diesel AT | P1,320,000 | P1,355,000 | P35,000 |
| 2.8 E Diesel MT | P1,250,000 | P1,285,000 | P35,000 |
| 2.8 J Diesel MT | P1,146,000 | P1,186,000 | P40,000 |
*White Pearl color options are available for the V and G variants for an additional P15,000.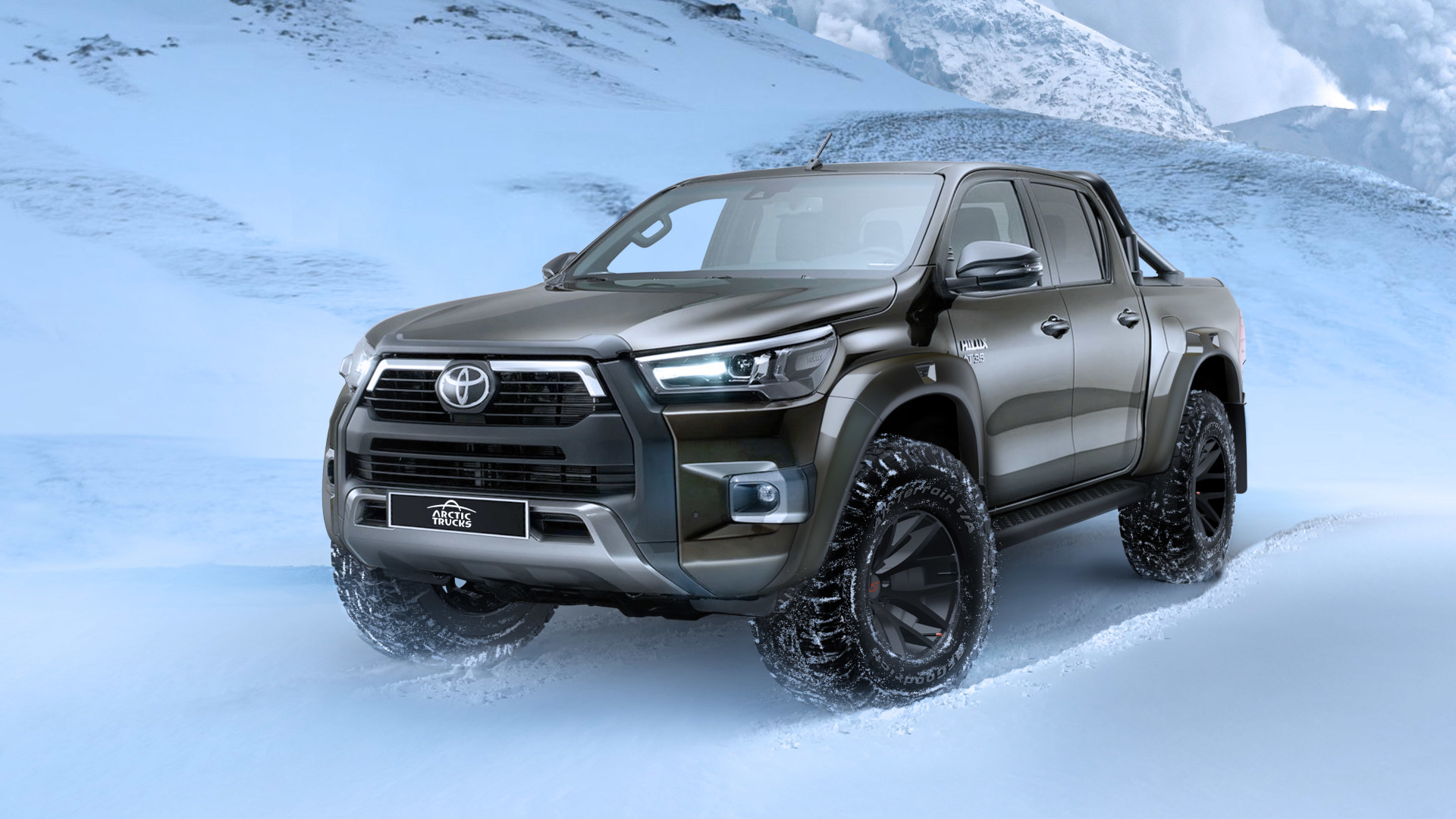 "Pickups built primarily for arctic expeditions aren't exactly the kind you'll see plying our roads—go figure out why. But hey, we like them all the same.
"Arctic Trucks is one specialist that has created some badass machines of this kind over the years. Now, the company is back at it with yet another custom build, this time featuring a different make and model: the new Toyota Hilux.
"Meet the Toyota Hilux AT35, Arctic Trucks' latest expedition-ready vehicle for pretty much any weather and driving condition. It doesn't look as outrageous as a lot of its other custom builds, but it's still a capable vehicle."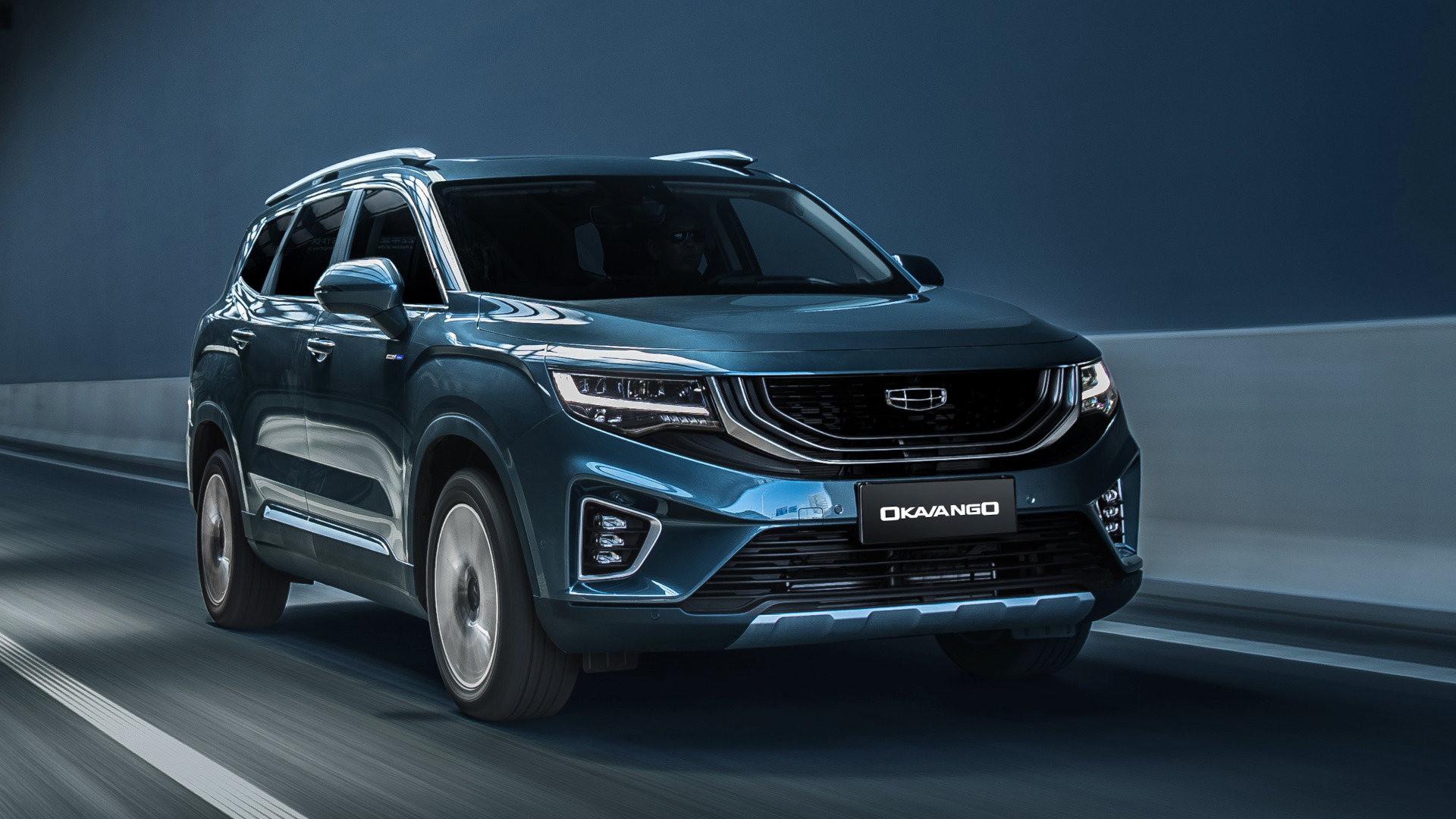 "A few months after Sojitz G Auto Philippines (SGAP) launched the new Okavango here in our market, Geely's local distributor is now introducing a new variant of its seven-seater SUV: the new Okavango Urban Plus.
"What's new with it? Well, it's got a new 60-inch panoramic sunroof. Said sunroof has a three-layer shading material in case the weather gets too hot, and a rainfall sensor with an automatic shutdown function in case of a sudden downpour. Both features should be pretty nifty.
"This new variant also gets new Adaptive Drive Beam LED headlights with self-adjusting high and low beams and an automatic leveler. The lighting system itself is adaptive, too, meaning it'll move accordingly as you steer the wheel."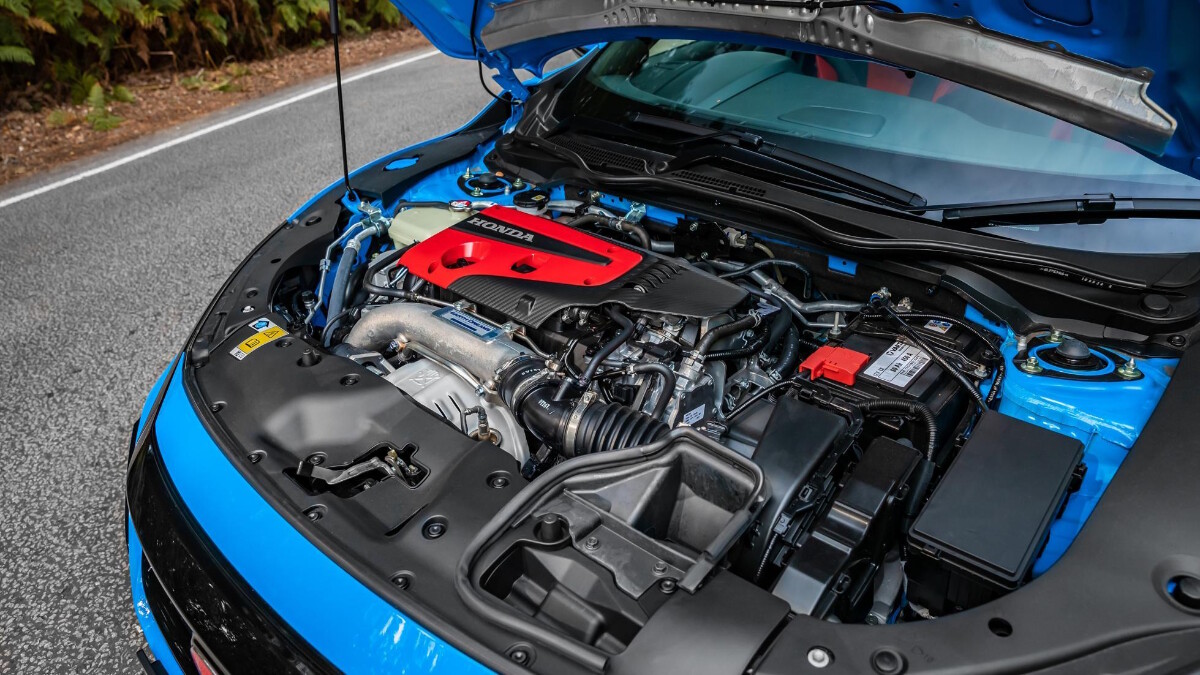 "Back in 2017, Honda announced a limited run of Civic Type R crate engines in the USA, but they were only to be used by Honda Racing Line members and race teams, and only included the long block, the alternator, the turbo, and the starter motor.
"Now, though, Honda Performance Development (HPD) is offering all American folk the chance to fit a K20C1 engine into their track-car project, with the release of something called the 'Controls Package' alongside the crate engine.
"Essentially, this package includes a pre-tuned HPD-developed ECU, an engine-swap harness, and an accelerator pedal to make installation far easier in a wide range of cars. Buy one and Honda will also provide technical support for your swap.
"That engine, of course, is a remarkable 2.0-liter turbocharged four-cylinder that puts out 306hp and 400Nm in its US spec. It's a cracker in the road-going Civic Type R, and Honda says it makes for 'easy, affordable, and reliable swap applications.'"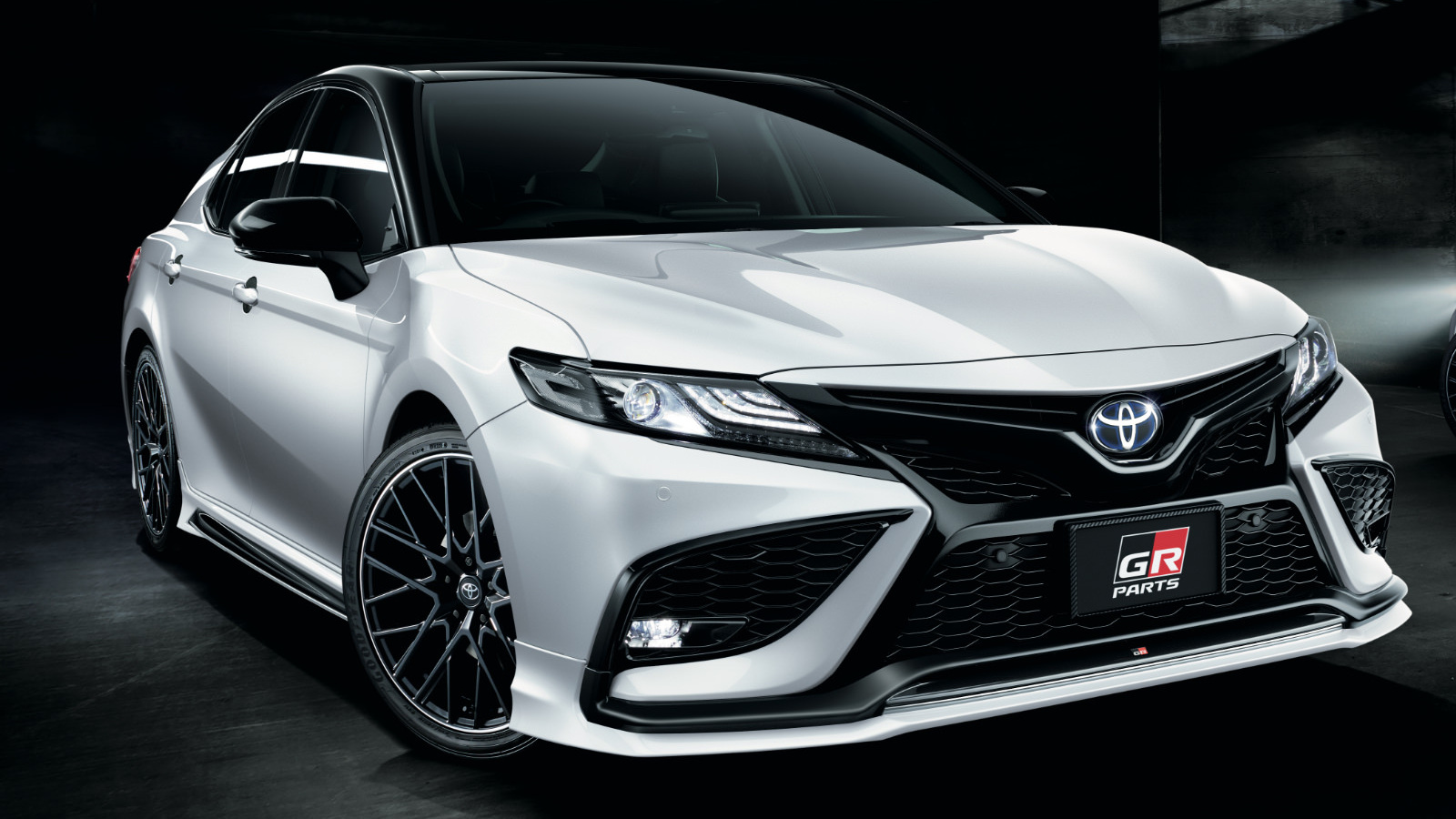 "'Has Toyota finally done it? A GR Camry?!' Sorry to burst your bubble, it's not what it looks like. Yes, the Camry pictured above sports the Gazoo Racing badge, but no, it's not exactly new. Those are just GR parts on the same current-gen model available in other markets.
"Disappointing? Not really. It still looks pretty damn good. The front bumper has been given additional black accents for a more macho look. The rear bumper boasts additional aero bits along with a new trunk spoiler, and a new side skirt and 19-inch wheels complete the set.
"Unfortunately, this body kit isn't compatible with local Camry units. These GR parts are built for the higher WS variant available in Japan that has no equivalent in our market.
"That said, there's a different package that might become compatible with PH-spec Camry units in the future: Modellista's new kits. We say might because this is available for the facelifted model, and we don't know yet whether or not Toyota Motor Philippines (TMP) will be bringing it in.
"Anyway, back to the body kits. There are two available: 'Bright Elegance Style' and 'Smart Shine Style.' The former gives the Camry a bulkier look with a new front spoiler and side and rear skirts. The latter, meanwhile, gives the sedan a classier stance with new garnishes for the grille, the doors, and the rear, plus a trunk spoiler to boot. Additional options for both packages include 17-inch and 19-inch alloy wheels."
"A Porsche Taycan too sporty for you? An RS7 to petrol-y? Well, the new Audi e-tron GT is right up your street. It's not the first pure-electric Audi of course, that title goes to its ever-growing line-up of e-tron SUVs, but the first based on the J1 platform shared with the Taycan. The Taycan is Top Gear's 2019 Car of the Year, remember, so this commonality is a Very Good Thing.
"Let's get the salient numbers out the way first. There will be two flavors of e-tron GT initially—e-tron GT quattro and RS e-tron GT. That's right, this is also the first electric Audi to wear the RS badge. No pressure. Both have a motor at either end for four-wheel-drive, both have the same two-speed gearbox as the Taycan on the rear axle to elevate efficiency at higher speeds and both feature a 93kWh battery as standard—no shorter range 79kWh option like the Taycan here.
"The 'quattro' produces 469hp, or 523hp for a 2.5sec boost when you deploy launch control—enough for 0-100kph in 4.1sec and a top speed of 245kph. Too slow? The RS gets 590hp or 637hp on overboost making it the most powerful RS model to date, albeit in brief bursts, capable of 0-100kph in 3.3sec (half a second slower than the Taycan Turbo S) and a top speed of 249kph. Rib-crushingly quick, then, just not quite as sadistic as the Stuttgart flyer."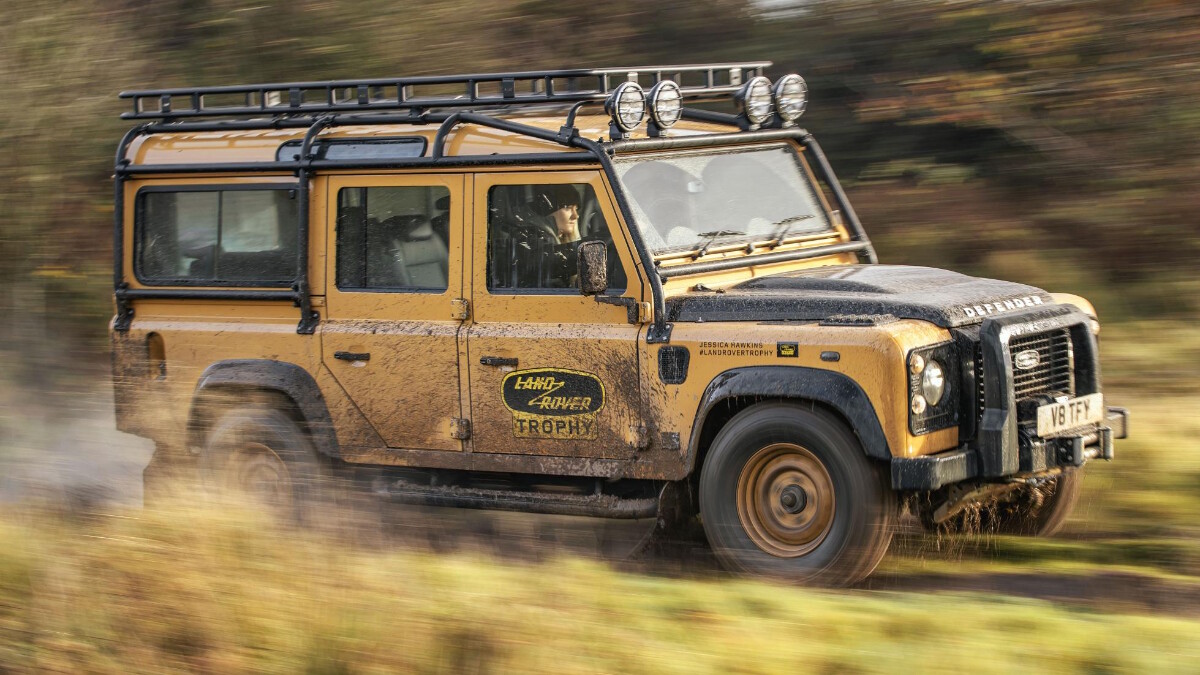 "This is the Land Rover Defender Works V8 Trophy, which is a long name for a car that celebrates a long history: a V8-powered off-roader built to celebrate the classic Camel Trophy Landies etched into the annals of car lore.
"Only 25 of these V8 Trophy 'cars' are being built, each one taking the Works V8 Defender as its base. It's a good, if terrifying, base: JLR's 400hp 5.0-liter V8 with 515Nm of torque, matched to an eight-speed auto. Everything is bunded inside the Defender's aging bones (your choice of 90 or 110 wheelbase bones).
"Mercifully, the suspension and the braking have been uprated—the latter featuring 335mm/300mm discs front and back with four-piston calipers—and you get 'heavy duty' front and rear diffs. Where the Trophy gains over a regular Works V8 is in the additional adventure kit—stuff like a front winch, an expedition cage, a roof rack, underbody protection, a raised air-intake, LED spotlights, and mud terrain tires."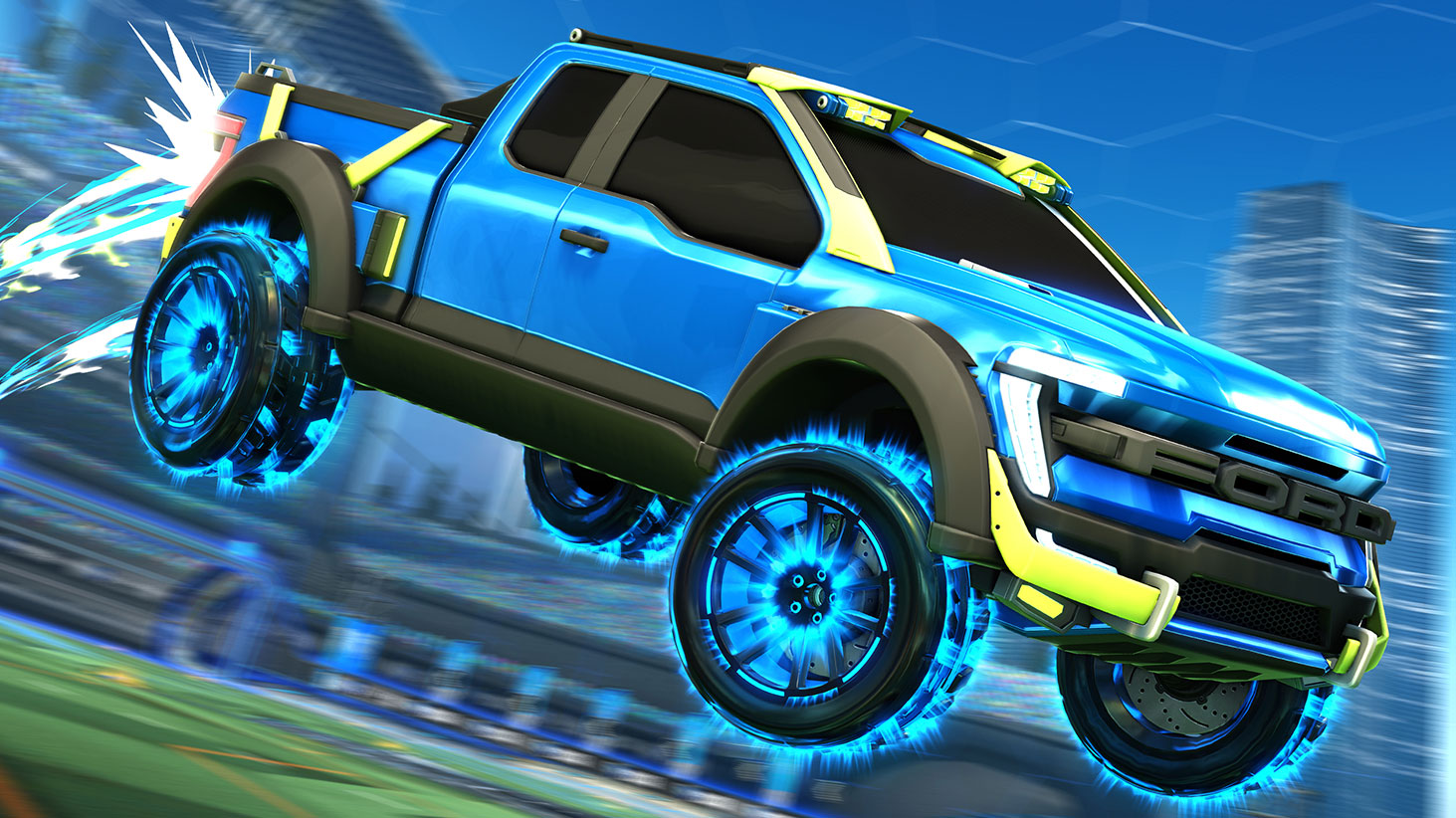 "Ford really wants in on the video game bandwagon. This time around, it has partnered with Rocket League creators Psyonix. Through this partnership, the carmaker's ever-popular nameplate, the F-150, will be making its debut in the hit video game.
"Yes, the photos of the trucks you see here aren't mere concepts. That's the actual in-game design of Ford's truck that we'll see once the vehicle is officially made available.
"'It had to be an F-150 but one that fits within Psyonix's extreme virtual world pairing soccer and mayhem,' said Ford trucks chief designer Ehab Kaoud. 'F-150 is already the most popular truck in the real world, and this F-150 Rocket League Edition is poised to be the most popular truck in the gaming world, too. It's 'Built Ford Tough' meets gaming.'
"The truck will go on sale as an in-game purchase from February 20 to 28. The bundle includes a chairman decal, two full sets of wheels, F-150 Rocket League Edition engine audio, an F-150 boost, and an F-150 player banner."
That's it for this week's car news.