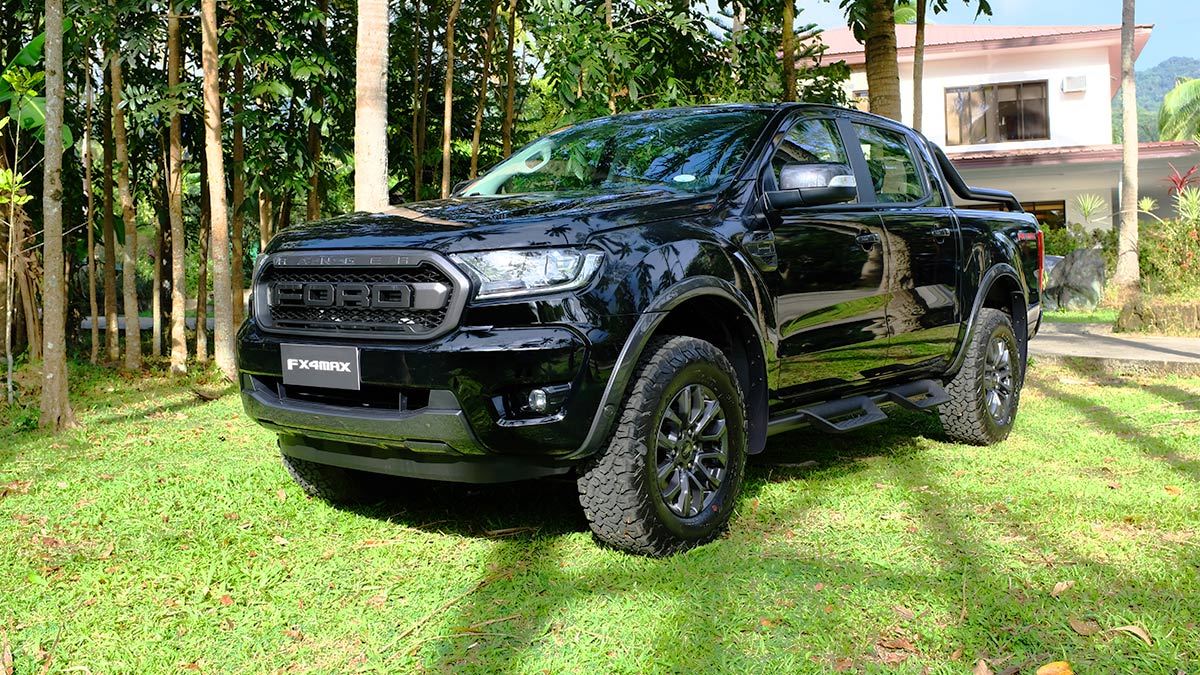 "The more, the merrier. It looks like this is the approach Ford Philippines is taking when it comes to the Ranger, as the American car manufacturer has just launched yet another variant of the long-running truck model in the local market.
ADVERTISEMENT - CONTINUE READING BELOW ↓
"This is the Ford Ranger FX4 Max, a more rugged version of the standard vehicle built with off-road capability in mind. It carries a P1,698,000 launch price and is now the 14th Ranger in Ford's local lineup. Just wow.
"So, what are we looking at here? Under the hood, you get the brand's 2.0-liter bi-turbo engine capable of 210hp and up to 500Nm of torque, mated to a 10-speed automatic transmission—the same mill you'll find inside the Ranger Raptor and the Ranger Wildtrak 4x4. Familiar power figures, yes, but Ford has also gone through the trouble of beefing-up this truck's suspension.
"The FX4 Max rides on two-inch Fox shock absorbers and leaf springs modified to give better performance off-road, as well as new 17-inch alloys wrapped in all-terrain BFGoodrich tires. It's a humble package compared with its Raptor brother as far as outright off-roading is concerned, but considering the price, it's a pretty enticing offer."
ADVERTISEMENT - CONTINUE READING BELOW ↓
Recommended Videos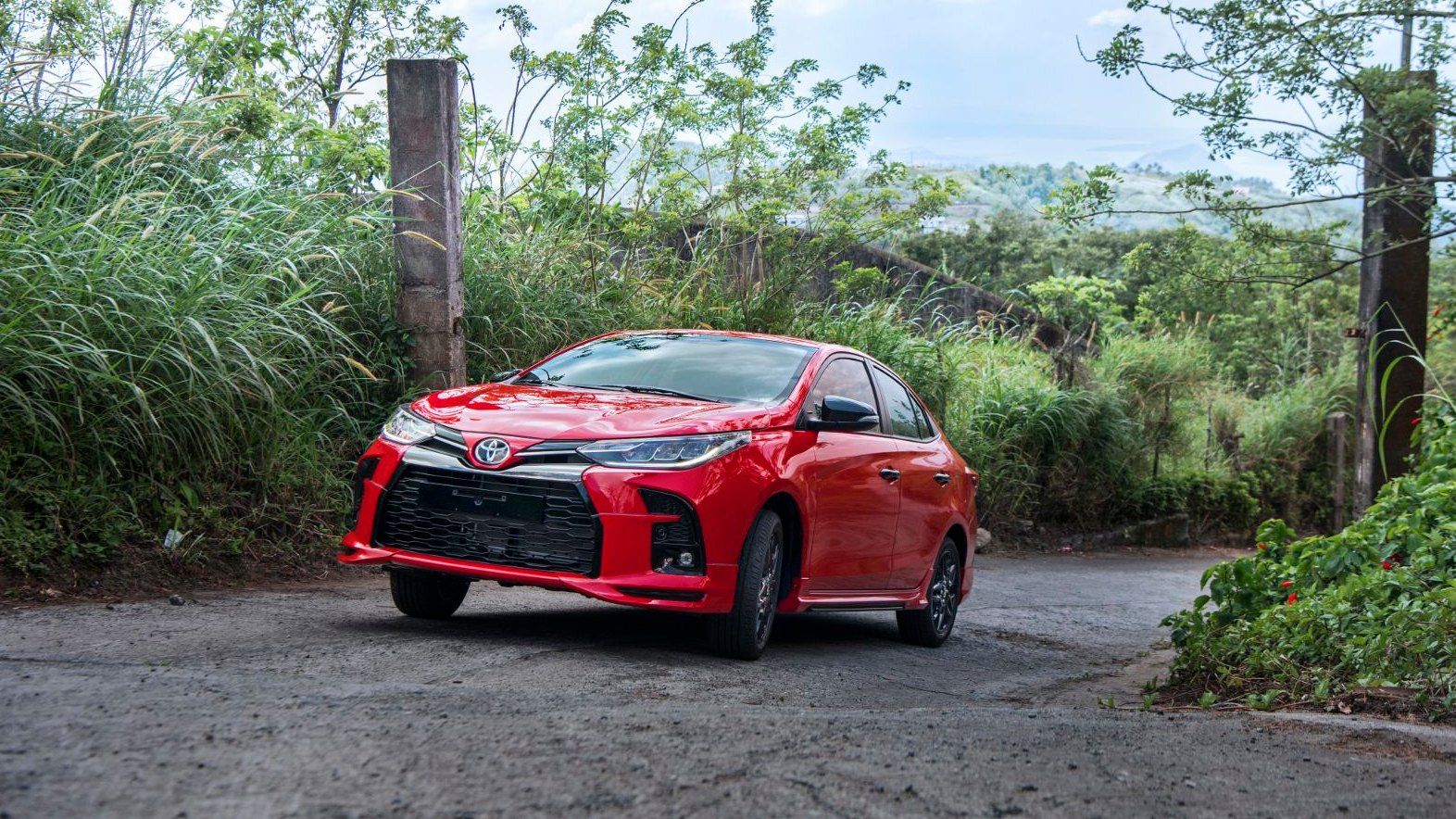 "The Vios has always been considered a reliable daily driver. But sporty? Not exactly. Now, Toyota Motor Philippines is looking to make its local subcompact-sedan lineup a little bit livelier by introducing the Vios GR-S.
"Launched in Malaysia late last year, the Vios GR-S immediately piqued the interest of those who've held back from buying the sedan in hopes of something flashier arriving. If you're among those who've waited, your patience will now be rewarded in the form of aesthetic alterations that give the vehicle a  more energetic vibe.
ADVERTISEMENT - CONTINUE READING BELOW ↓
"The Vios GR-S will set you back P1,020,000 (additional P15,000 for White Pearl Crystal Shine). For that amount, you get the same 1.5-liter DOHC gasoline engine found in the Vios 1.5 G, paired with a CVT programmed to simulate 10 forward gears. The engine produces 106hp at 6,000rpm and up to 140Nm of torque at 4,200rpm, so don't expect changes in mechanical performance here."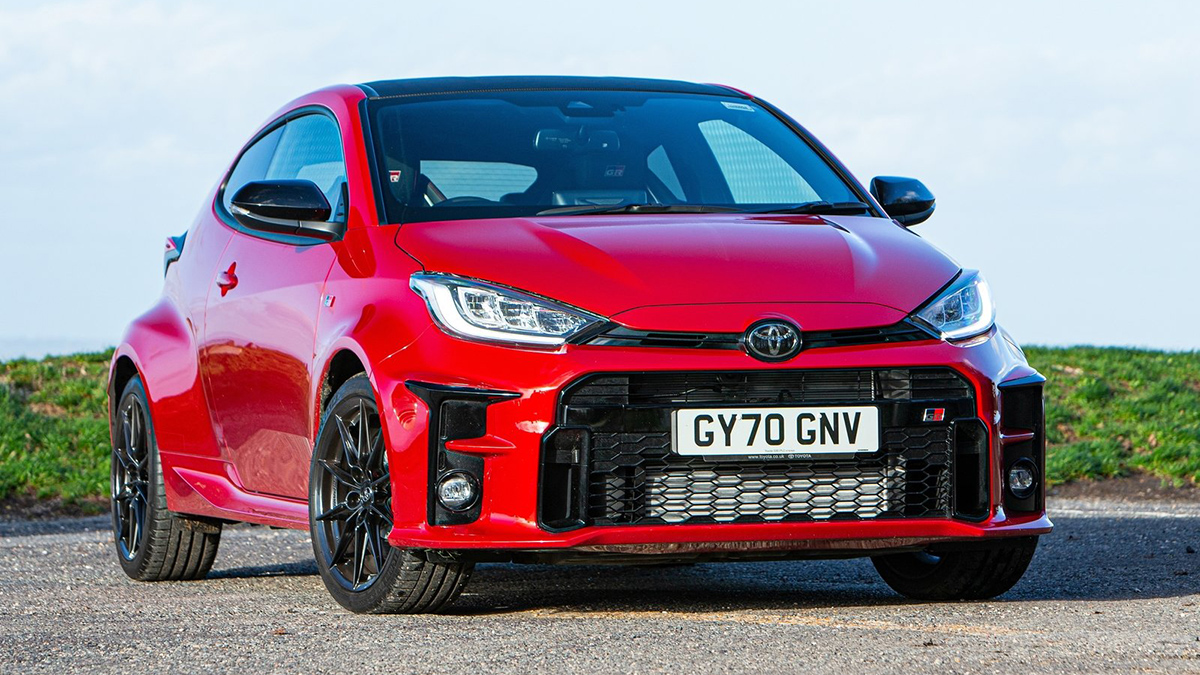 ADVERTISEMENT - CONTINUE READING BELOW ↓
"During the question-and-answer portion of the Vios GR-S media preview, we asked what else local consumers could expect from Toyota in terms of GR introductions.
"'As mentioned the Vios GR-S is only the first under the GR-S. Everyone can expect more products to be available under the GR branding—both performance, and GR-S variants,' TMP vice president of marketing Sherwin Chualim said.
"Not much confirmation there, but we'll take it in the meantime. Surprisingly, though, TMP senior vice president of marketing Jing Atienza later let loose—possibly by accident—the closest thing we have to a local GR Yaris launch confirmation yet.
"'This is just one of the initial phases, meaning introducing models like the GR performance Supra and then Yaris, and later on this will be rolled out, including in our dealerships. Our facilities will have some GR-themed areas,' Atienza said.
"As with most rumored introductions, we'd steer clear of calling this a sure thing until TMP releases a date or a teaser. But after yesterday's press conference, we now believe that a local GR Yaris launch is quite likely to happen."
ADVERTISEMENT - CONTINUE READING BELOW ↓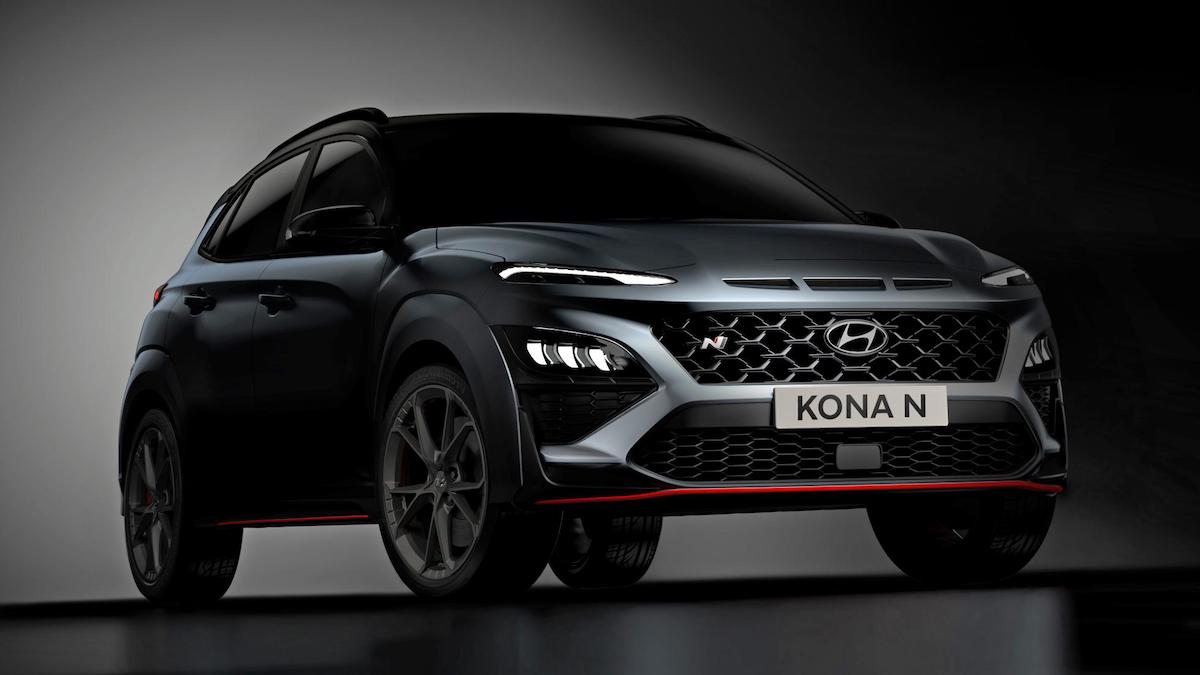 "We already know a fair bit about the Hyundai Kona N: same 276hp and front-wheel drive as the i30N hot hatch, and similarly mischievous behavior, too. We just haven't, until now, known what it looks like.
ADVERTISEMENT - CONTINUE READING BELOW ↓
"Here's our first glimpse. Shouty, huh? But then, both of its siblings are. Hyundai has either used up all its baby-blue paint, or gone for something a little more subtle to launch its first performance SUV, but it's hardly demure as a result. Big grilles, big tailpipes, that now-trademark triangular third braking light...it all screams fast.
"Which this car ought to be. Nice and light, without the bother of 4WD, but with a standard eight-speed dual-clutch gearbox to extract the best out of its engine. Expect 0-100kph in sub-6sec and a 250kph top speed, alongside a price to pull the rug from under the Audi SQ2 and company."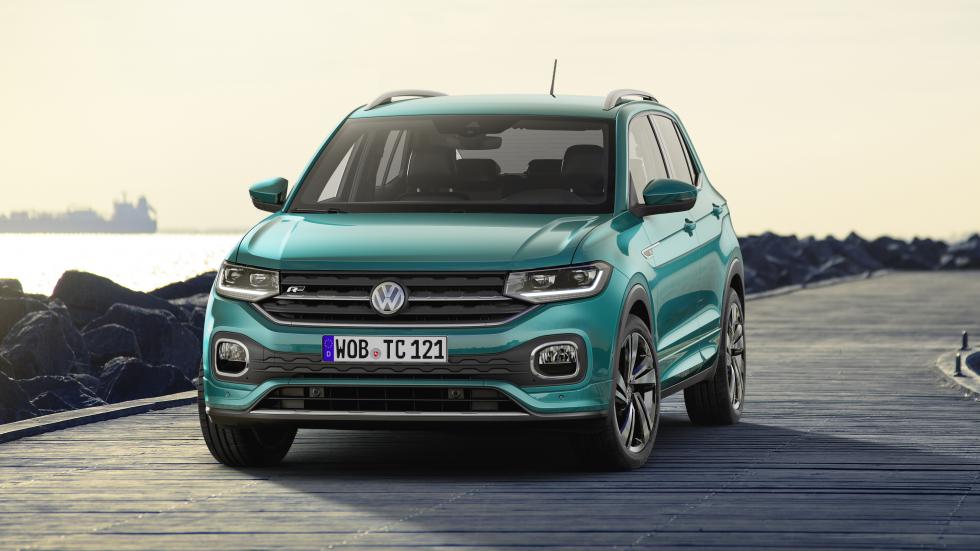 ADVERTISEMENT - CONTINUE READING BELOW ↓
"In a recent roundtable discussion, Volkswagen Philippines president Felipe Estrella announced that the T-Cross will be launched in the local market in the second quarter of 2021. No exact launch date was given, but now at least we know for sure it's coming.
"No other specific details were disclosed, either. What we do know is that in other markets, the T-Cross is offered with two engine options: a 1.5-liter gasoline that produces 111hp and 145Nm, and a 1.4-liter turbopetrol that churns out 148hp and 250Nm. On paper, either is a decent offering when you look at what's already available in the segment.
"Volkswagen also said that local T-Cross units will be spec'd competitively, so we're expecting it to come with a lot of toys once it lands here—the usual niceties like an infotainment system with both Apple CarPlay and Android Auto, driver-assist tech like cruise control, and safety features like blind-spot monitoring. Features that have trickled down into current crop of more affordable automotive offerings these, in other words."
ADVERTISEMENT - CONTINUE READING BELOW ↓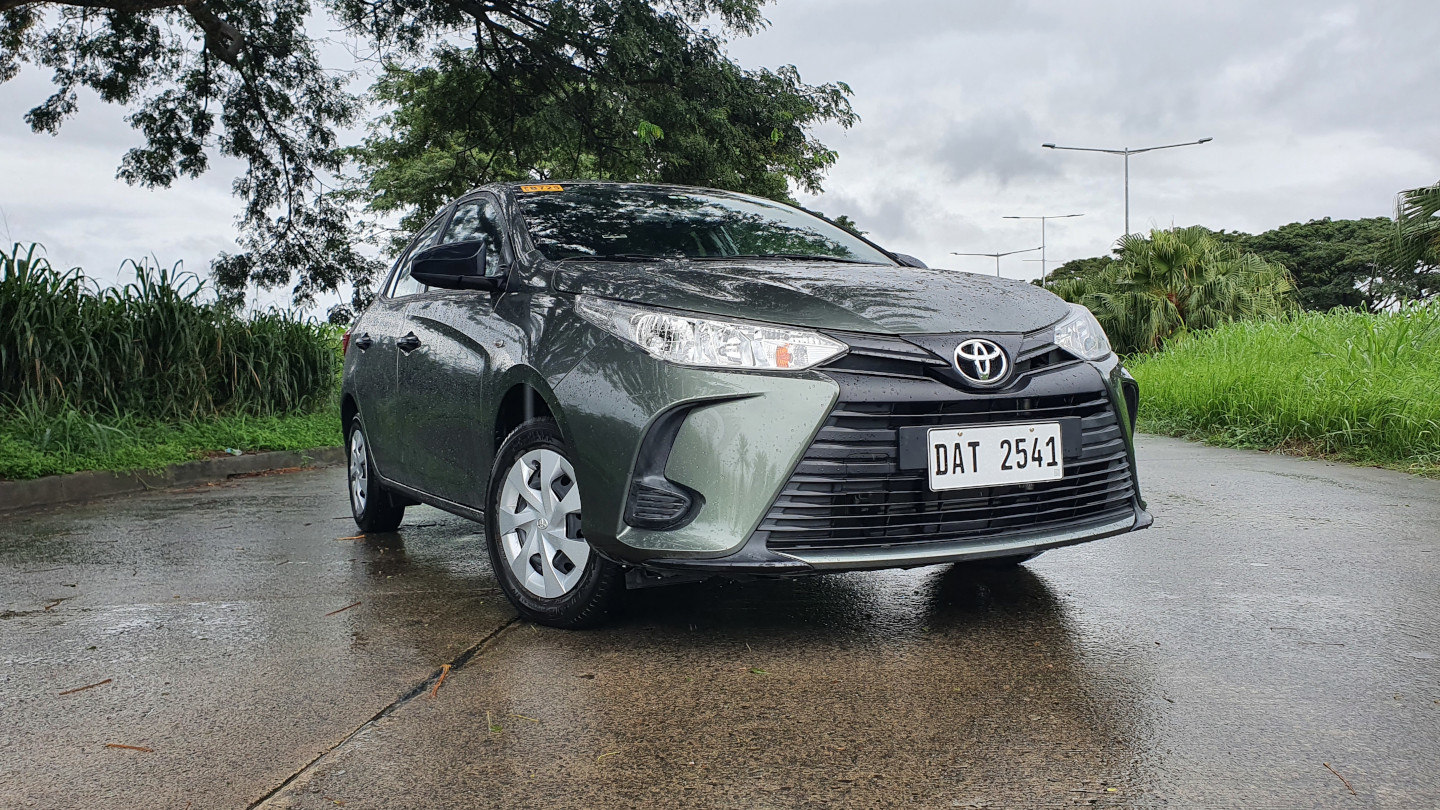 "Toyota Motor Philippines (TMP) made a big reveal today with the launch of the new Vios GR-S. Along with that one, though, TMP also made another important announcement: It has made some significant changes across the Vios range.
ADVERTISEMENT - CONTINUE READING BELOW ↓
"We already made mention of this in our previous article, but now we have confirmation (and more accurate details): The new Apple CarPlay- and Android Auto-compatible infotainment system on the Vios GR-S, as well as steering-wheel-mounted Bluetooth controls, is now available on XE variants and up.
"In addition, the G, XLE, and E variants get a new seat design, while the XLE and E variants now wear new alloy wheels. XE variants have also been given two extra speakers.
"As expected, there are some price changes made across the lineup—as a matter of fact, the changes have been in effect since March 2. Former top-spec G variants get significant P86,000 cuts, while others get significant price bumps."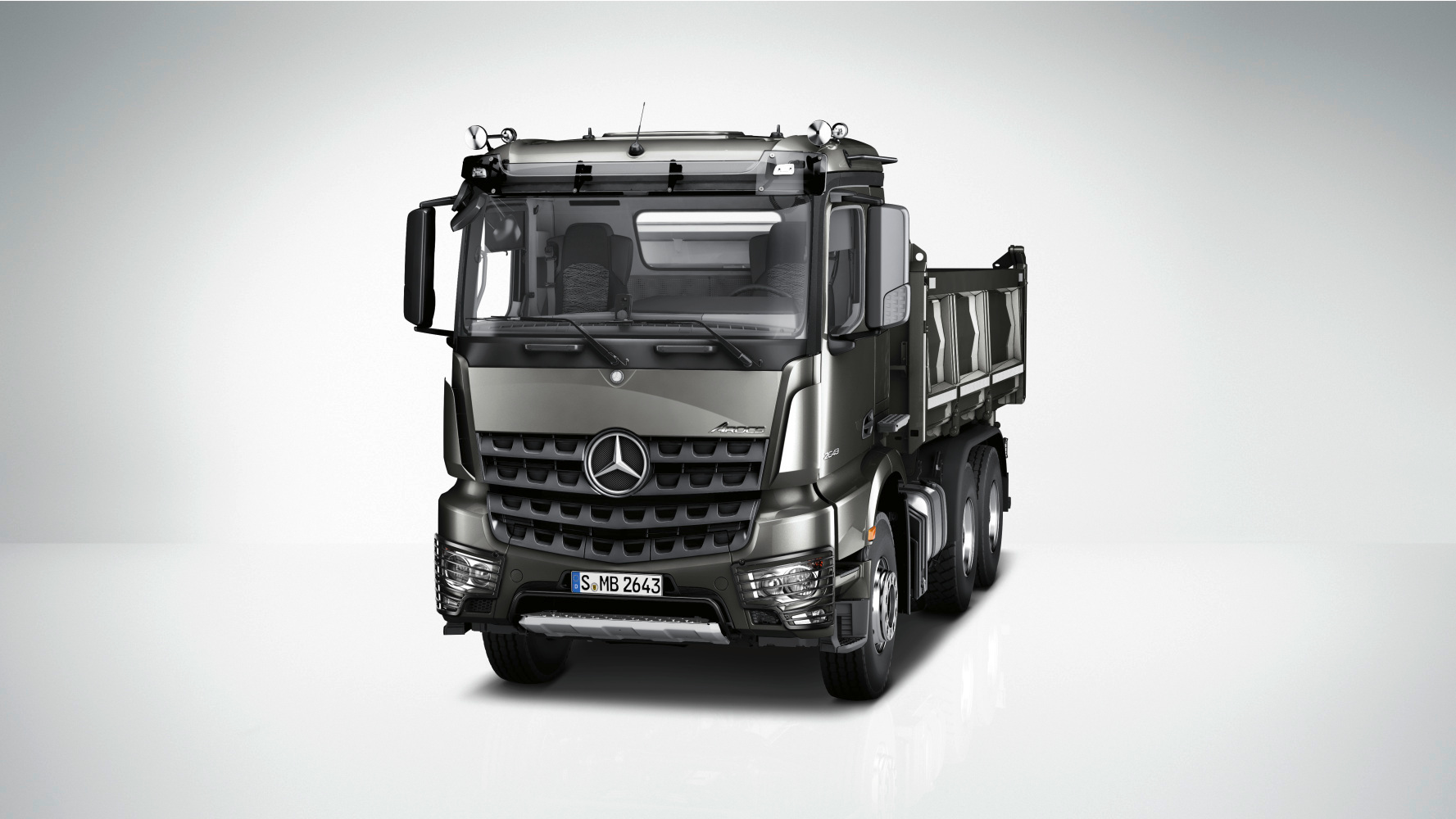 ADVERTISEMENT - CONTINUE READING BELOW ↓
"Auto Nation Group (ANG), the exclusive distributor of Mercedes-Benz vehicles here in the Philippines, has just announced the arrival of the new Arocs heavy-duty tipper. Let's take a closer look.
"The new Arocs features a robust cab design that makes it capable for both off- and on-road conditions, says Mercedes-Benz. The truck is powered by a Euro 4-compliant OM471 in-line-six engine that boasts peak output figures of 449hp and a whopping 2,200Nm of torque.
"This powertrain is mated to the Mercedes PowerShift 3 automated gearshift that promises precise gear selection and improved fuel efficiency. The PowerShift 3 uses sensor technology to tailor gear selection according to the current driving condition and the amount of load on the truck."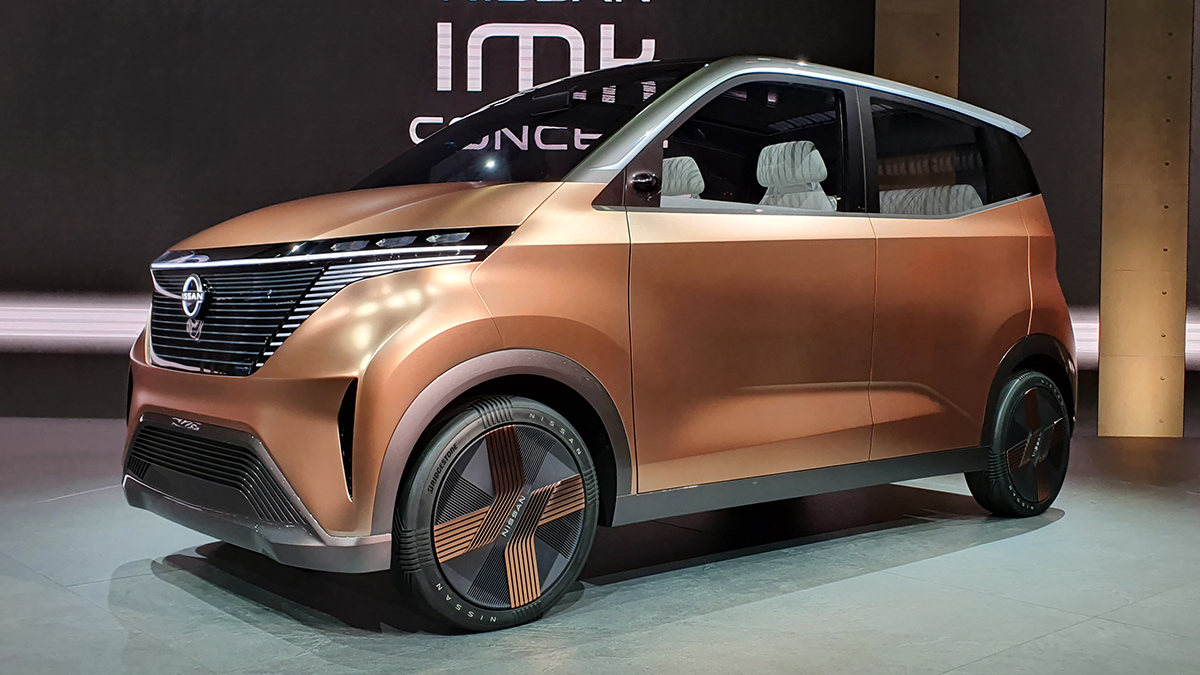 ADVERTISEMENT - CONTINUE READING BELOW ↓
"It looks like the future will be both electric and compact for Japanese carmakers.
"Toyota recently unveiled its ultra-compact two-seater BEV, while Daihatsu announced that it will be electrifying one of its quirky SUVs. Now, it appears Nissan and Mitsubishi are looking to develop their own electric minicar, this one to be revealed sometime in 2022.
"According to a report by Nikkei Asia, the two automakers are looking to jointly develop a small EV that will be priced similarly to a conventional gasoline car. In fact, the two companies are aiming at keeping the sticker price below ¥2 million (less than P900,000).
"To keep the costs low, the platform and battery will be shared between the two carmakers. The battery, which acounts for 30% of the cost of an EV, will also be kept small so as to further reduce costs. The range is expected to be limited to around 200km, which is just right for a small vehicle that'll be used to drive short distances around and across cities."
ADVERTISEMENT - CONTINUE READING BELOW ↓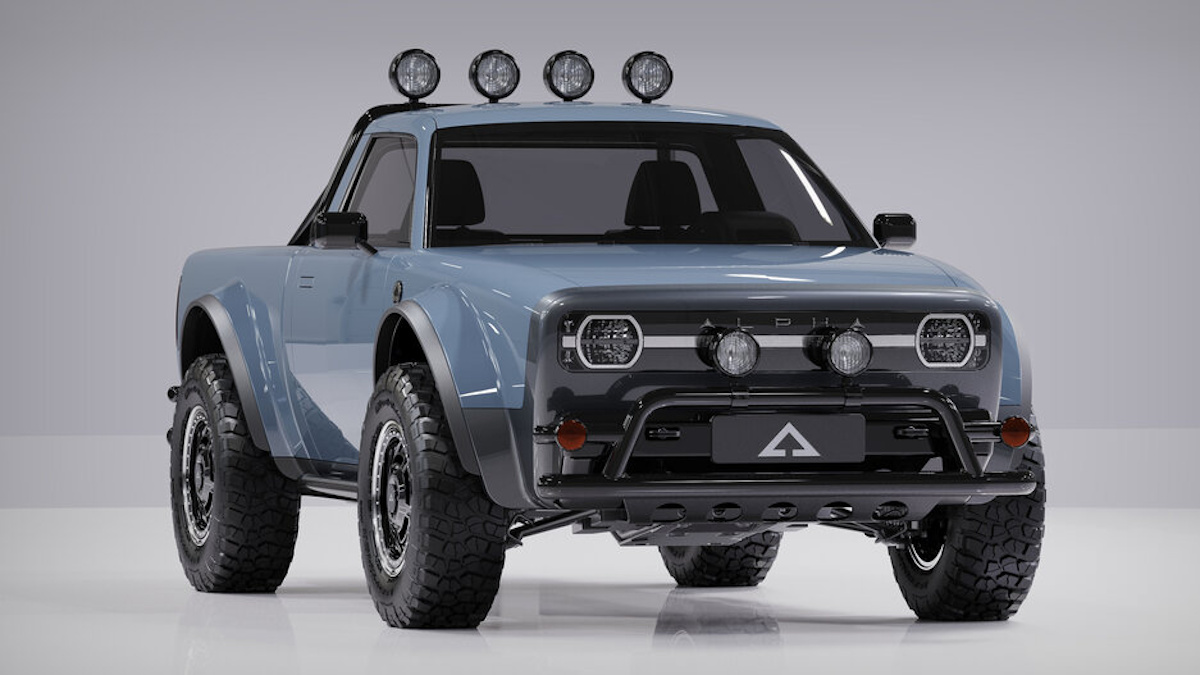 "Man, the guys designing cars at Alpha Motor Corporation are doing one hell of a job. From the Ace in January to the JAX in February, now we have this: the Wolf.
"The carmaker's newest creation is a two-seater retro-styled pickup that's got a little secret underneath, but more on that later. First, we take a look at the design. It's not exactly new as we've already seen the same design signature on the Ace and the JAX, but we're definitely not getting tired of this sort of look.
ADVERTISEMENT - CONTINUE READING BELOW ↓
"That boxy nose with an equally boxy grille along with those quirky headlamps...really catches your attention, doesn't it? The bullbars up front, the floodlamps up top, and those chunky off-road tires underneath all add to the Wolf's rugged appeal, too. 
"Inside, there's not much space to go around, but the styling of the cabin looks very intricate. Brown seats stitched in quilted leather paired with the same color of cowhide all around make for a rather premium interior. There's a massive center display as well, and this one's said to be connected to a 'premium sound system.' We wonder what that'll be like.
"Now, for that 'little secret' we mentioned: Yes, just like Alpha's previous models, this truck is also electric. In fact, it's got similar capabilities as the Ace—over 400km of range and 0-100kph in a touch over 6sec. The Wolf, however, can tow up to 1,360kg." 
ADVERTISEMENT - CONTINUE READING BELOW ↓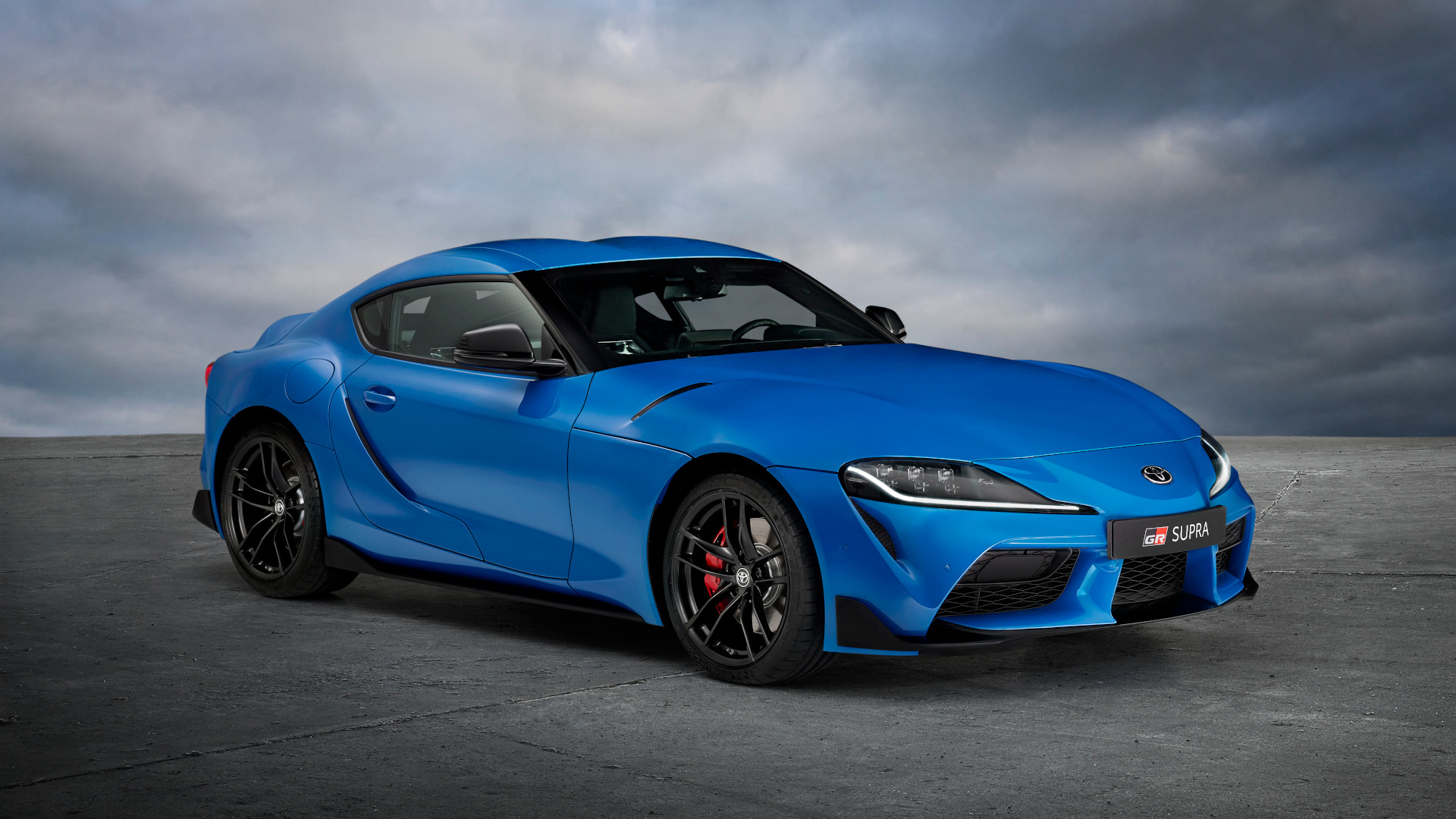 "We like the color options available for the Toyota Supra. The iconic red looks fantastic, and so do the bright yellow and metallic white finishes. But we're crushing on a new look on the Supra: This Horizon Blue finish pictured here.
ADVERTISEMENT - CONTINUE READING BELOW ↓
"It's not just any new color, though. The Supra shown above is the new Jarama Racetrack Edition, a limited-run Supra of which only 90 units will be produced. In case you're a hard-core car nut, you probably know this already: This Supra's name was derived from the same Spanish circuit where the modern-day iteration of Toyota's famed sports car was first driven by the world's media.
"As mentioned, this thing features a beautiful blue finish on the outside. It sits on 19-inch forged alloy wheels sporting a matte-black finish, and behind said wheels are prominent red calipers that add another pop of color to the exterior.
"Inside, the vehicle gets black alcantara seats with blue contrast stitching. There's also a carbon-fiber dash insert specifying the car's number in its European production run. And nope, we won't be getting any of the 90 units here in our market, anyway."
ADVERTISEMENT - CONTINUE READING BELOW ↓