"Forget luxury cars, million-dollar SUVs, or fancy—albeit regular—limousines. If you really want to live the lifestyles of the rich and famous, you ought to do so riding around the Learmousine.
"It's a surprisingly road-legal Learjet-turned-limo that spans 42 feet long and eight feet wide. It was designed by a certain Dan Harris from Oregon, and it's said to have taken 40,000 man hours to build. The jet's original fuselage was successfully built on a custom steel skeletal frame after two years of research and development. Both the electrical system and suspension setup were custom-built, too.
"It's truly a one of a kind project, and its makers have already filed a patent for the design of the rear engine bay. Speaking of the engine bay, this part of the Learmousine houses an 8.1-liter Chevrolet Vortec V8 that pumps out 400 horses. That seems just about right for the machine's size."
ADVERTISEMENT - CONTINUE READING BELOW ↓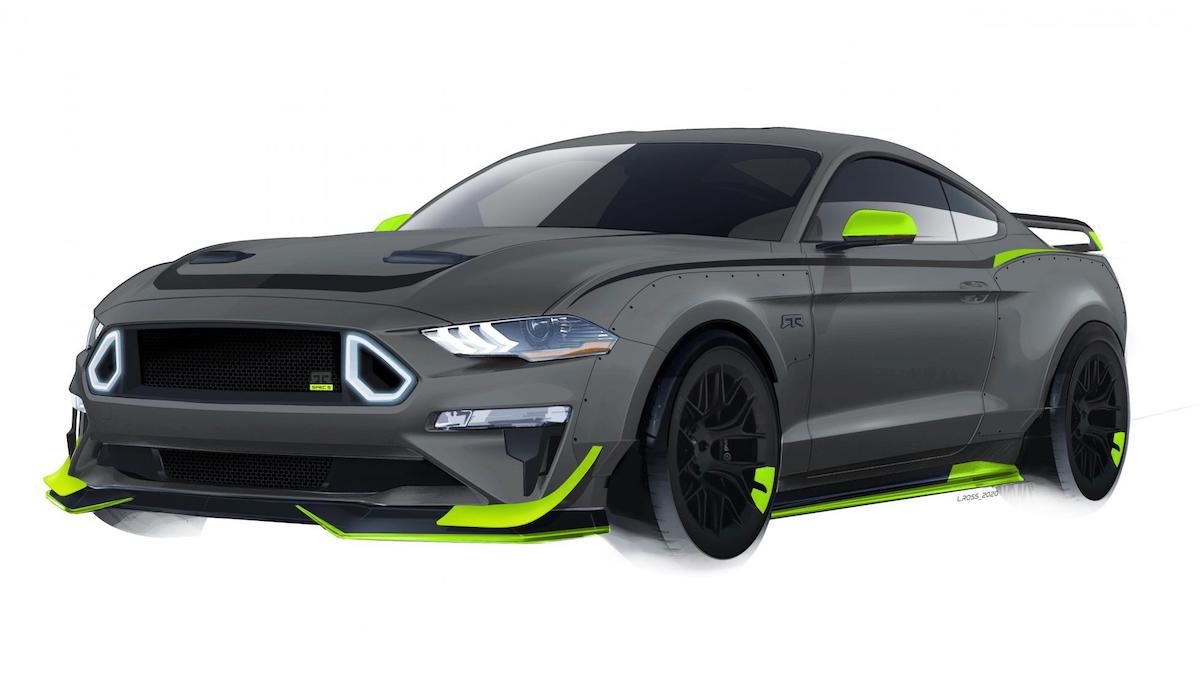 "Forget the pound-shop cards and delivered-to-your-door roses, US-based Ford tuner RTR knows how to do anniversary presents.
"The company—founded by pro drifter Vaughn Gittin Jr.—is currently celebrating 10 years since it entered into a close partnership with Ford that allowed RTR-tuned cars to be sold at official dealerships.
"And check out the present that 10 lucky folk will be able to buy as a result—the 10th Anniversary Mustang RTR Spec 5. Looks pretty mean, no? That widebody kit with riveted arches is based on Gittin's drift car, and all 10 examples will come in gray with five choices of accent color.
"It's not just the looks that'll be worked over, of course. Spec 5 refers to the engine upgrade, which in this case is a Ford Performance supercharger that ups power to 750hp and torque to 1,078Nm. Good lord."
ADVERTISEMENT - CONTINUE READING BELOW ↓
Recommended Videos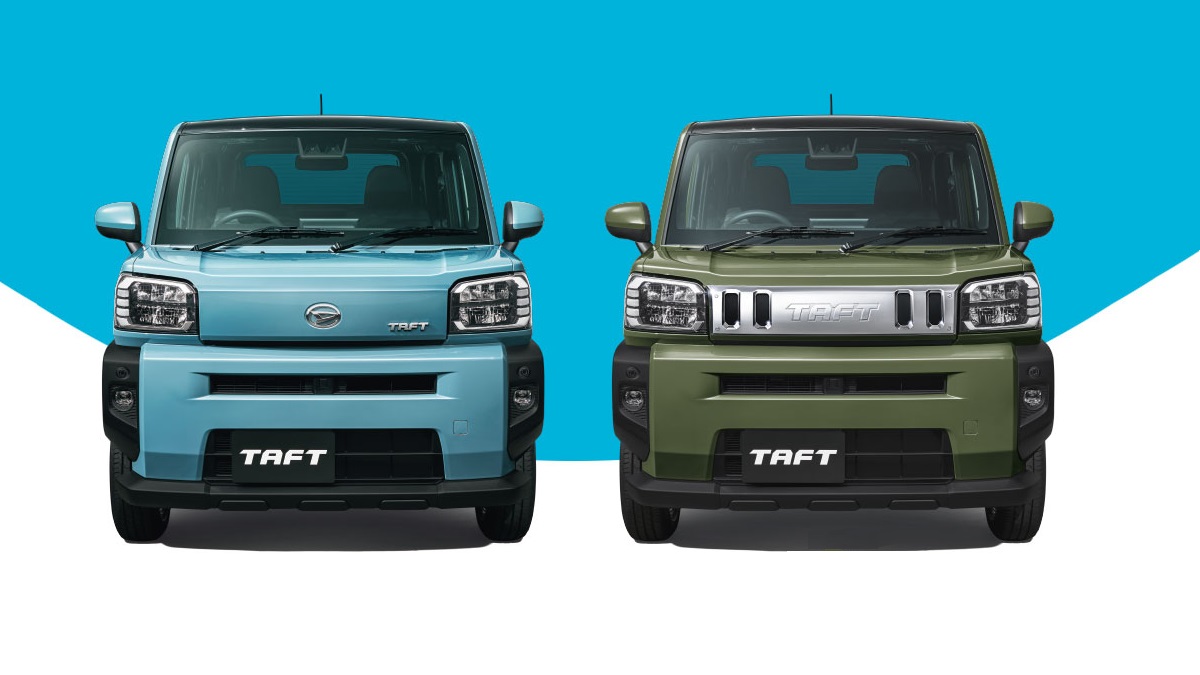 "Remember the Daihatsu TAFT Concept we featured a couple of months back? It debuted during the 2020 Tokyo Auto Salon, and now Daihatsu is accepting orders for it in Japan.
"This 'Tough & Almighty Fun Tool' is what its makers call the world's first light crossover. That said, this thing still is a true kei car, standing 3,395mm long, 1,475mm wide, and 1,630mm tall, with a 660cc three-cylinder turbopetrol under its hood. This is mated to a CVT that sends power to the front wheels.
"Simply put, it's a kei car that wants to fool you into thinking it's an actual off-roader. With such rugged looks—with roof rails, too, mind you—you might actually think it can tackle tricky terrain. Just think Suzuki Jimny, but way cuter. And smaller. And without the 4x4 capabilities."
ADVERTISEMENT - CONTINUE READING BELOW ↓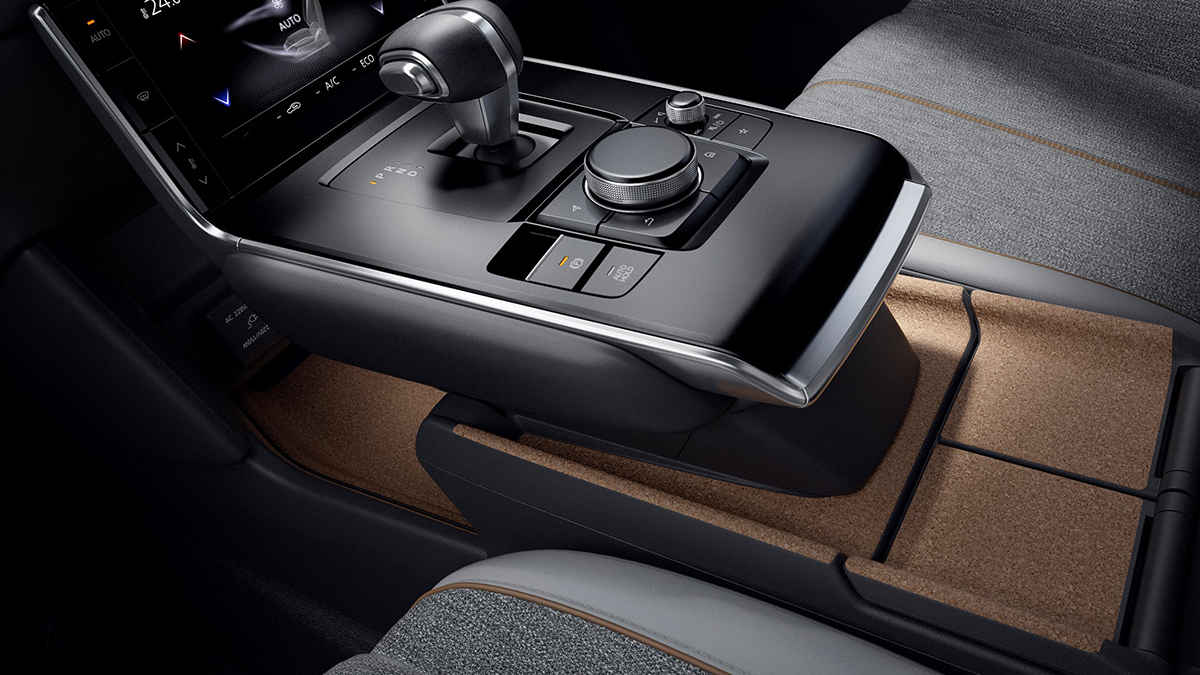 "Mazda could have gone with some plush new type of leather, or perhaps some fancy kind of wood, but it chose cork for one reason, and a very good one at that: cork is in its heritage.
"Wow. Who'd have thought cork, of all things, would look this good inside a car's cabin? Mazda did, and the results are very impressive.
"The Japanese carmaker utilized cork harvested from fallen trees to spruce up the MX-30's center console area, lending the component an aesthetic that's as unique as it is attractive. There's more to the brand's decision to go with cork, though.
"In case you didn't know, the car manufacturer actually got its start producing the material in Hiroshima—Mazda's hometown and, maybe not so coincidentally, an area where cork trees are abundant. Mazda founder Jujiro Matsuda joined the Toyo Cork Kogyo in 1921 as a board member, bringing innovation to the company's corkboard production before becoming president. The company dropped 'Cork' from its name in 1927 and eventually transitioned into making three-wheeled trucks and discontinuing cork production entirely. The rest is history."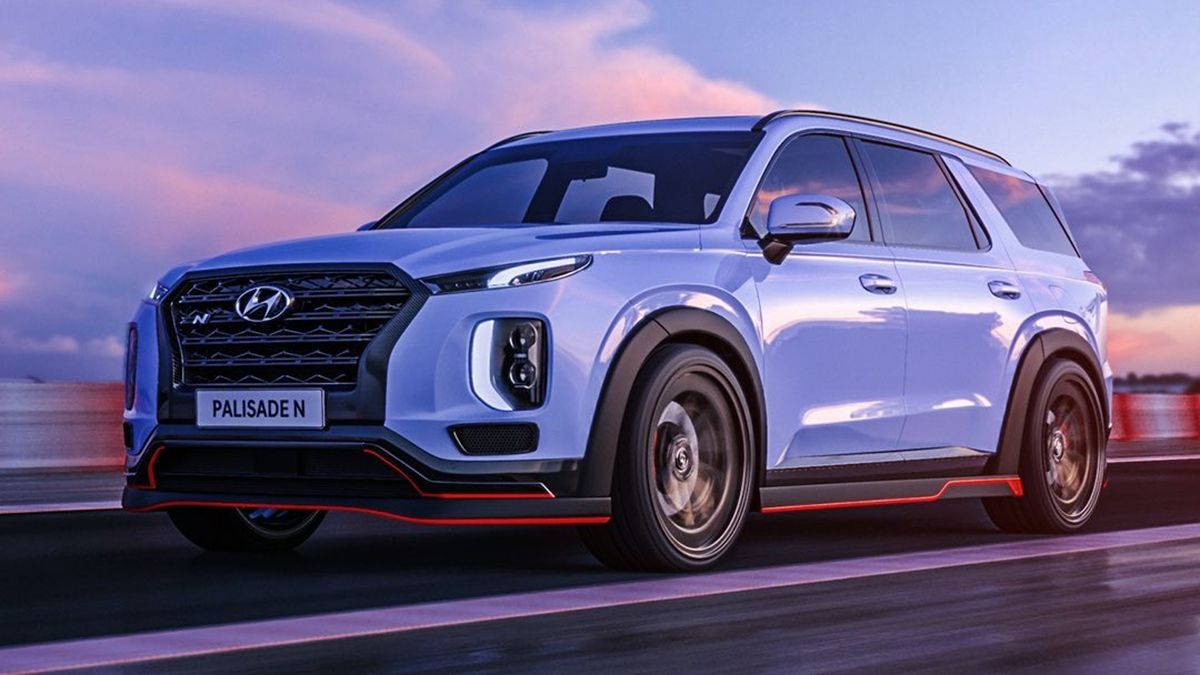 "It looks like carmakers' social media departments are just as bored as we are as the world tries to wait out the COVID-19 virus. 
"Hyundai's N division took to Instagram yesterday—April Fool's Day, in case you weren't aware—to share renders of the Palisade SUV, Nexo, and Prophecy electric vehicle concept (which was supposed to be revealed at the now-canceled Geneva International Motor Show) in N form. Excited?
"Well, if the date of the post wasn't enough to suggest these were nothing more than a cruel tease, the images' captions confirm they aren't real.
ADVERTISEMENT - CONTINUE READING BELOW ↓
"'It's April Fool's Day, but instead of jokes we're sharing fun ideas,' the brand shared on its official Instagram page. 'What do you think of a #Palisade N model? (We might be spending too much time at home).'"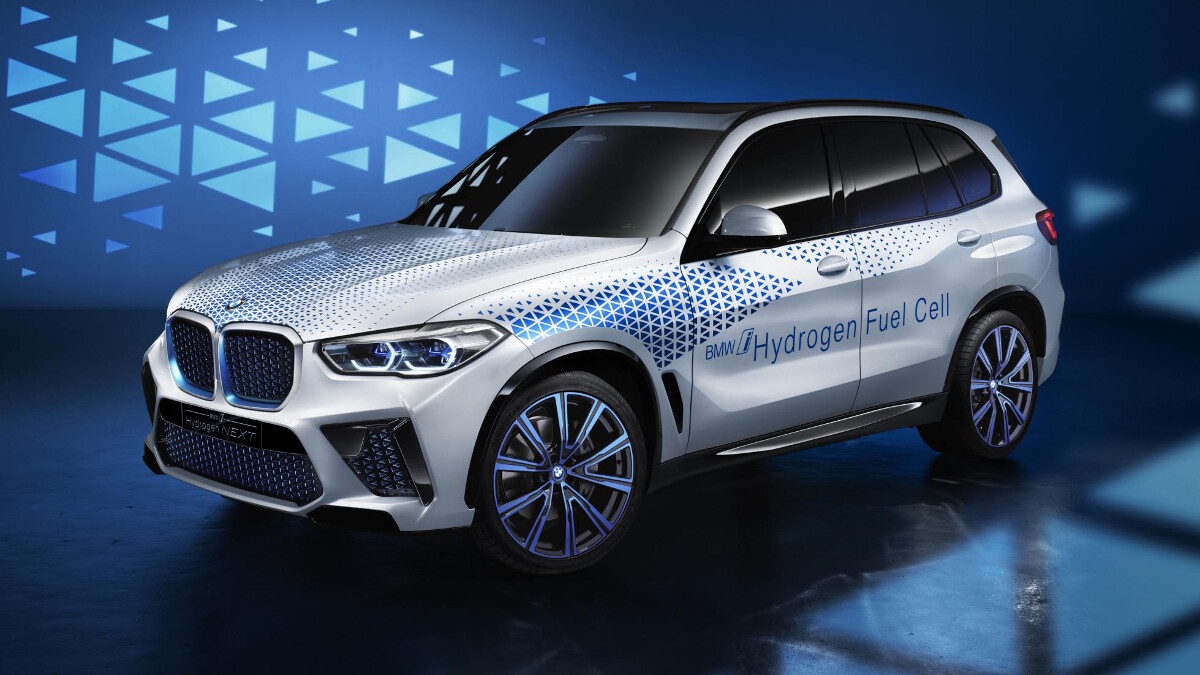 "Though BMW says it will be "some time" before hydrogen fuel-cell tech becomes commonplace, work continues—with help from Toyota—on a potential drivetrain.
"And lo, we have a few small nuggets of info. A prototype hydrogen BMW X5 will be presented in 2022, utilizing the company's fifth-generation electric drivetrain (like the one in the iX3 and the i4) together with a hydrogen fuel-cell system.
"Deploying the full lexicon on new-age power, then, results in a 368hp total output, to allow "the typical driving dynamics for which BMW is renowned." Yeah, it's an X5. We're not going there, not today.
"Of that 368hp, the hydrogen powertrain itself produces up to 168hp, using an electric converter positioned underneath the fuel cell to adapt the voltage level 'to that of both the electric powertrain and the peak power battery.'"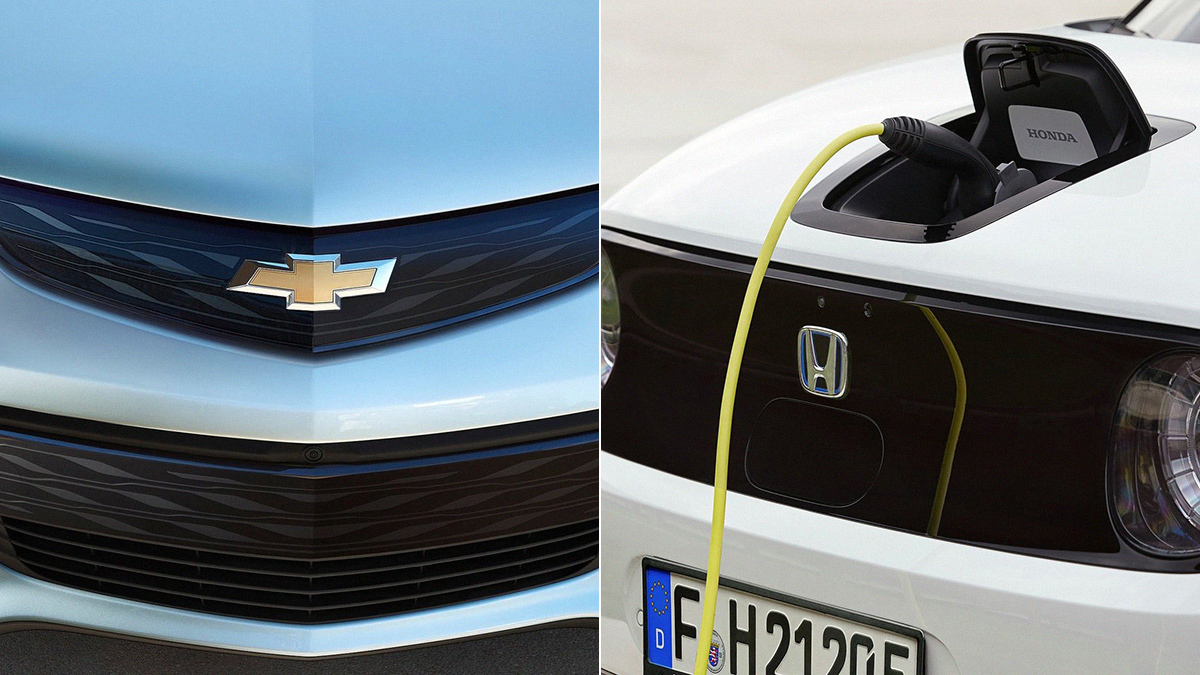 "General Motors (GM) and Honda, two of the biggest players in the global automotive industry, are teaming up to produce a pair of all-new electric vehicles. Both companies have just announced the new partnership, and fans of the latter company should be excited.
"Don't get us wrong. GM has a very big part to play in this partnership—perhaps the more important one (we'll get to this in a moment). Thing is, the announcement says the vehicles' exteriors and interiors will be exclusively designed by the Japanese car manufacturer, and that the platform being developed by the two companies is being tailored to fit Honda's driving character.
ADVERTISEMENT - CONTINUE READING BELOW ↓
"So, what role does GM play in this? Well, the new cars will use the American brand's global EV platform and will run on its proprietary Ultium batteries.
"The cars will be manufactured at GM plants in North America, and sales in the region are expected to begin by the 2024 model year. Both brands already have a self-driving vehicle team-up, too, as well as joint battery development efforts as far back as 2018."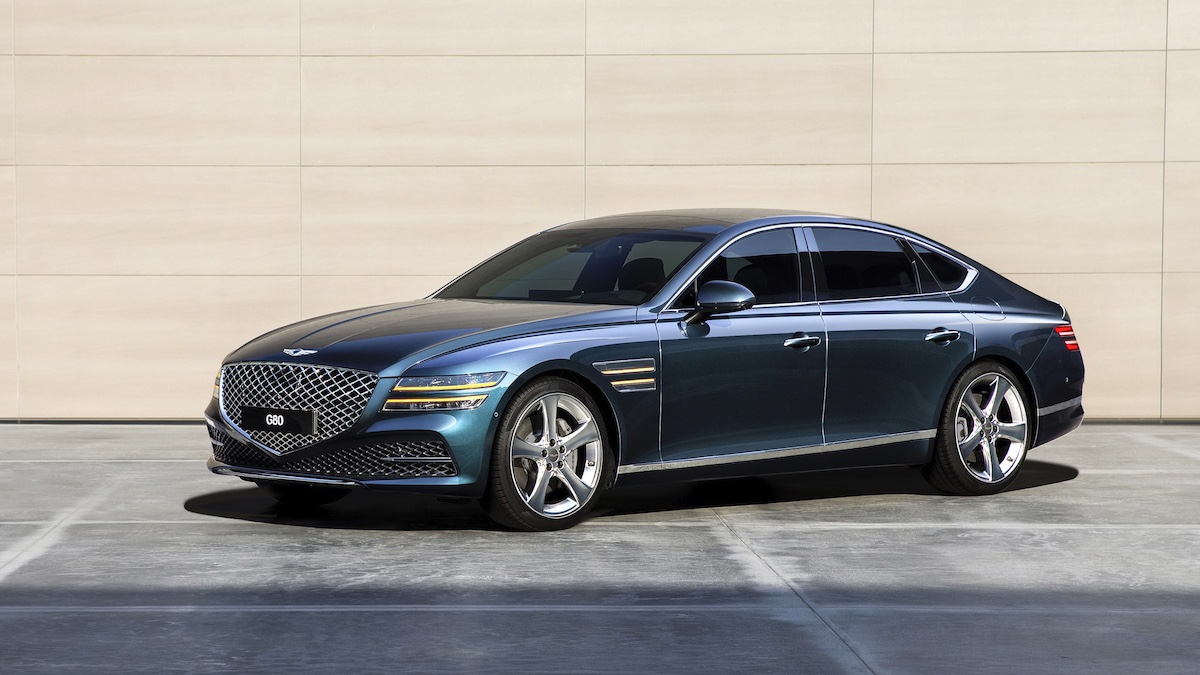 "Genesis promised us a full reveal of the next-generation G80 within the month, and now we have it. Ladies and gentlemen, this is your first real look at all-new Genesis G80.
"In case you missed it, Genesis already gave us a sneak preview of its midsize luxury sedan several weeks back. Now, seeing it out of the shadows in all its glory, we can say that it's as premium as advertised.
"As expected, the G80 sports the new Genesis design language, with double-lined quad-headlamps flanking a massive crest grille up front. This design flows smoothly on to the side and the rear, where you'll find similarly styled taillights. If you take out the crest grille-shaped twin exhaust pipes, we reckon its rear looks like a less macho yet more elegant version of the all-new Hyundai Elantra."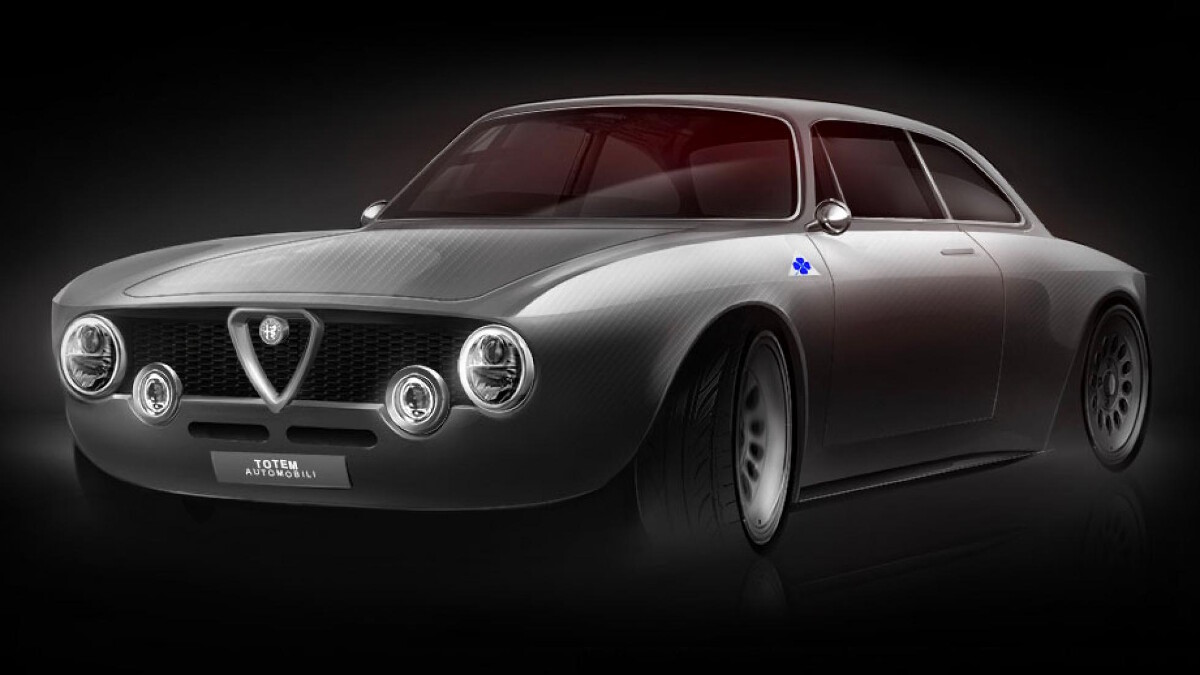 "You'll have heard by now that this year's Goodwood Festival of Speed has been postponed for, well, obvious reasons. No doubt this also means many of the cars due to be revealed at the event have also been delayed. We really hope this isn't one of them...
"May we present Totem Automobili's Alfa Romeo Giulia GT. Well, a drawing of it. Set to be revealed at 2020's now-postponed FoS, it's a heavily modified Alfa GT Junior with a full carbon body, a 50.4kWh battery pack (giving around 322km of range), and a completely redone interior.
ADVERTISEMENT - CONTINUE READING BELOW ↓
"Indeed, while this electric vehicle requires a donor GT Junior, much of the old car is simply thrown away. Only 10% of the chassis is retained, with the remainder built up in aluminum to give the strength required to handle 518hp and 939Nm. Of course, there's modern suspension and brakes, too, plus a roll bar we're promised is neatly integrated into the new tech-heavy cabin."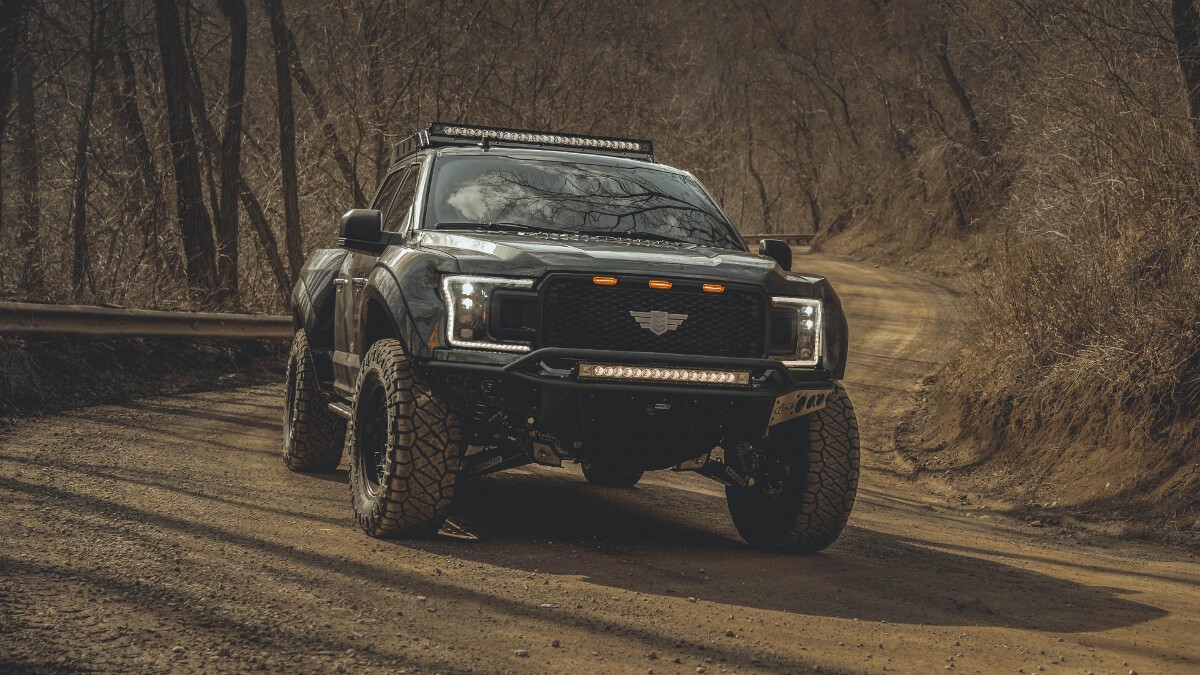 "If you're into hugely expensive modified Hummers (and let's be honest—who isn't?), you might be aware of Michigan-based tuner/restomodder Mil-Spec Automotive. Now, though, the company has branched out to take on America's second favorite son—the Ford F-150.
"We know what you're all thinking—why not just buy an F-150 Raptor? Well, Ford currently only offers the Baja-style pickup with an EcoBoost V6. Mil-Spec's F-150 uses a naturally aspirated 5.0-liter V8 producing 500hp. Nice.
"You might even end up buying the Mil-Spec for its press release alone. We love quotes like 'bring the brawn with a new line of special-edition high-performance supertrucks made for conquering,' and that it's for 'enthusiasts looking to dominate the road and beyond.'"