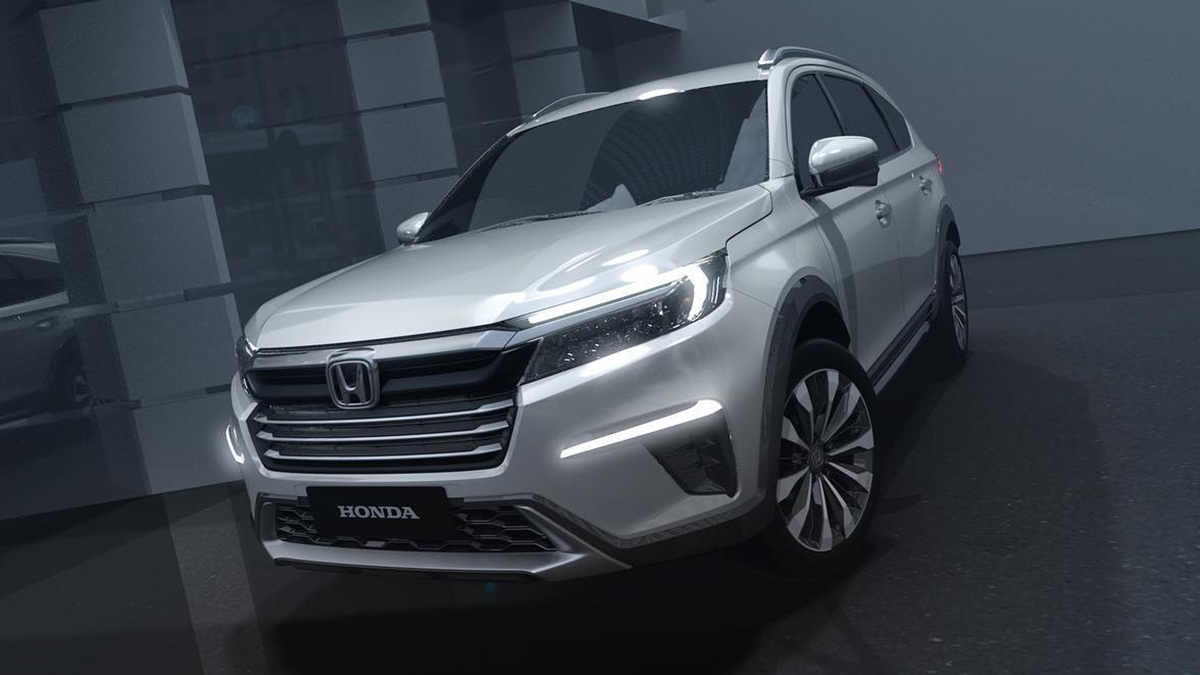 "Is Honda cooking up a proper competitor to the Toyota Rush and Mitsubishi Xpander Cross? It definitely looks like it.
"The Japanese car manufacturer has just revealed a brand-new mini SUV concept in Indonesia, showing off seven seats, as well as an exterior that's as rugged as it is stylish. Ladies and gentlemen, say hello to the Honda N7X.
"Details are still scarce, and as mentioned, what you see is still a concept car rather than a production-ready vehicle. Since everything we see here looks well within the realm of feasibility, though, we won't be surprised to see an actual offering (if ever) carry the same aesthetic.
Continue reading below ↓
Recommended Videos
"The vehicle definitely looks the part of a mini SUV, with macho design features, a large grille featuring a bold crossbar, and massive headlights with attractive daytime running lights. Despite this, the overall package looks incredibly stylish thanks to clean surfaces, a relatively long hood, and simple wheel designs. We're definitely digging this design."
"Remember Mitsubishi Motors UK's big-time auction featuring a bunch of rare models? Well, folks, the auction just concluded, and the unicorns that went up for bids just sold for record hammer prices.
"The most sought-after vehicle was the ultra-rare Lancer Evo above—the Lancer Evolution VI Tommi Makinen Edition—that sold for an eye-watering £100,100 (P6.68 million). It set a record for the highest winning bid for a Lancer Evolution; the previous one was around £99,000 (P6.6 million) for a delivery-mileage Evo IX in the US back in 2017."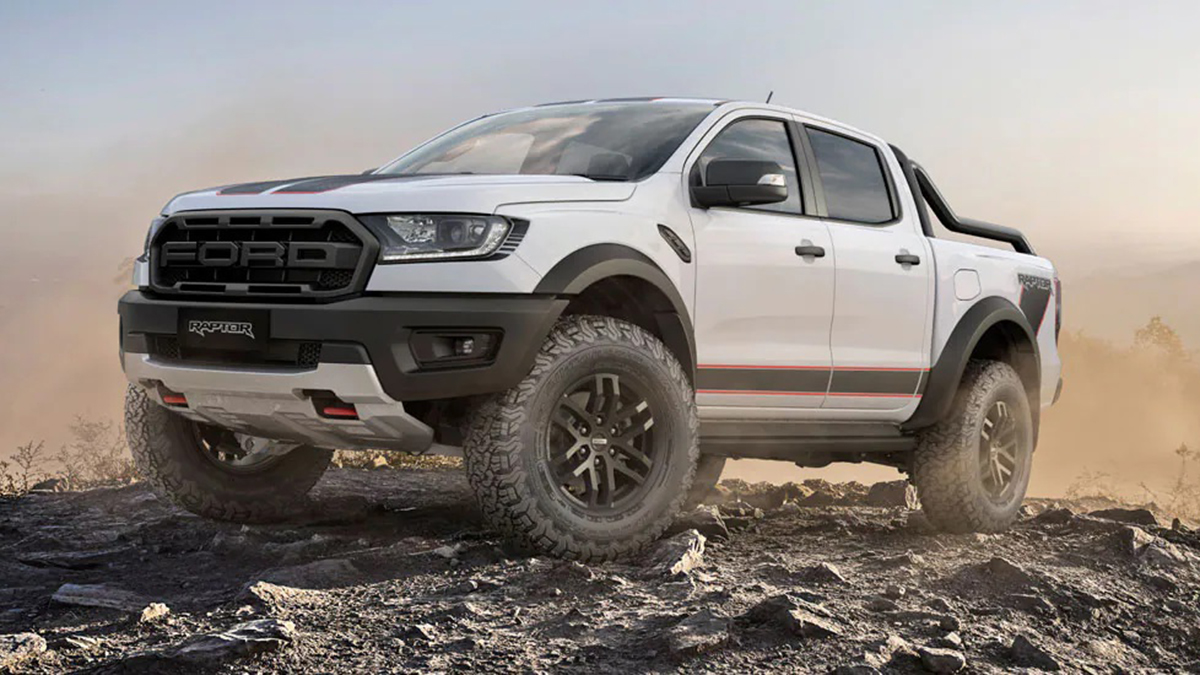 "Yes, the Philippines is a pickup-crazy nation.  Yearly sales figures of vehicles like the Ford Ranger and Toyota Hilux are proof of that local consumers have a bad case of pickup fever. Do we have the worst case of it, though? We don't think so.
"Over in Australia, trucks are a way of life. That said, you can expect manufacturers to take extra care of pickup buyers there via special releases. Ford, for example, is introducing a new variant of the Ranger Raptor featuring some extra aesthetic add-ons.
"Say hello to the Ford Ranger Raptor X. It's scheduled to be launched in Australia in July 2021, and while no performance details have been released, we fully expect it to pack the same 2.0-liter bi-turbo diesel as the 'regular' option."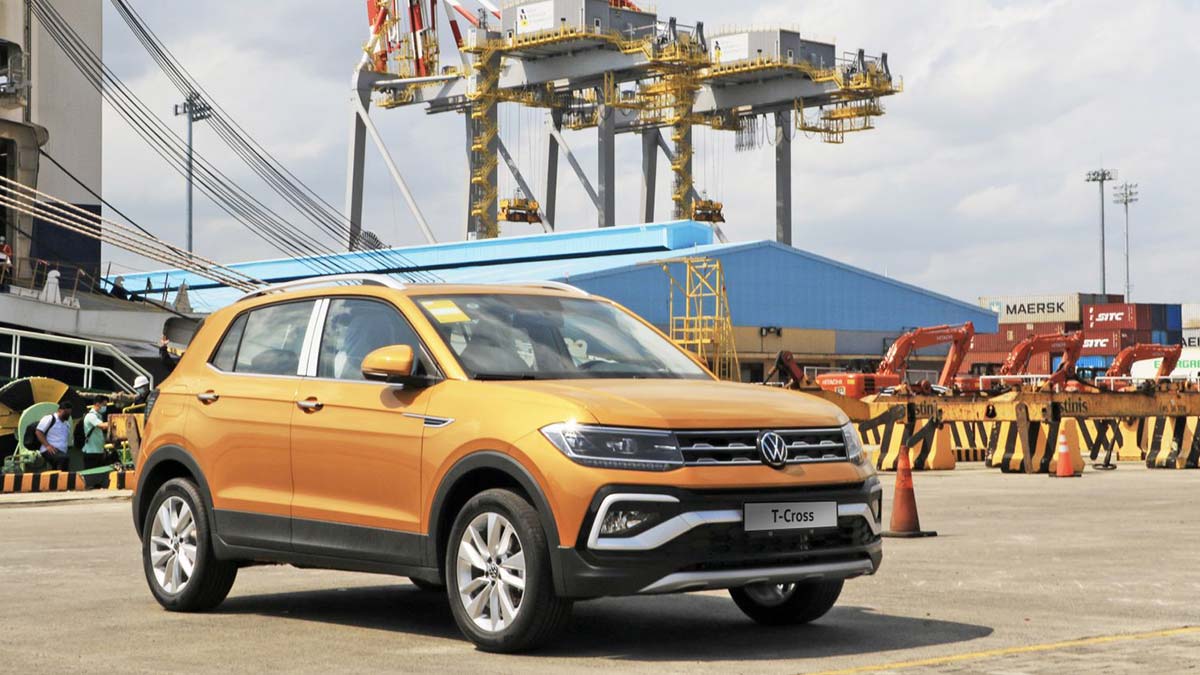 "They're officially here, people. Volkswagen Philippines has just confirmed that the T-Cross has already landed on local ports, and the company was kind enough to share with us some actual photos of the new arrivals.
"According to VW Philippines, the initial batch of T-Cross units is now being processed at the port.  The photos show us the subcompact SUV in four striking colors: Tribu, Romance Red, Syringa Violet, and Chinchilla Gray.
"In case you missed it, we've already received confirmation that local T-Cross units will pack a 1.5-liter petrol powerplant that generates 111hp and 145Nm of torque and is mated to a six-speed Tiptronic automatic transmission. If you want to read more about its specs, click these blue words."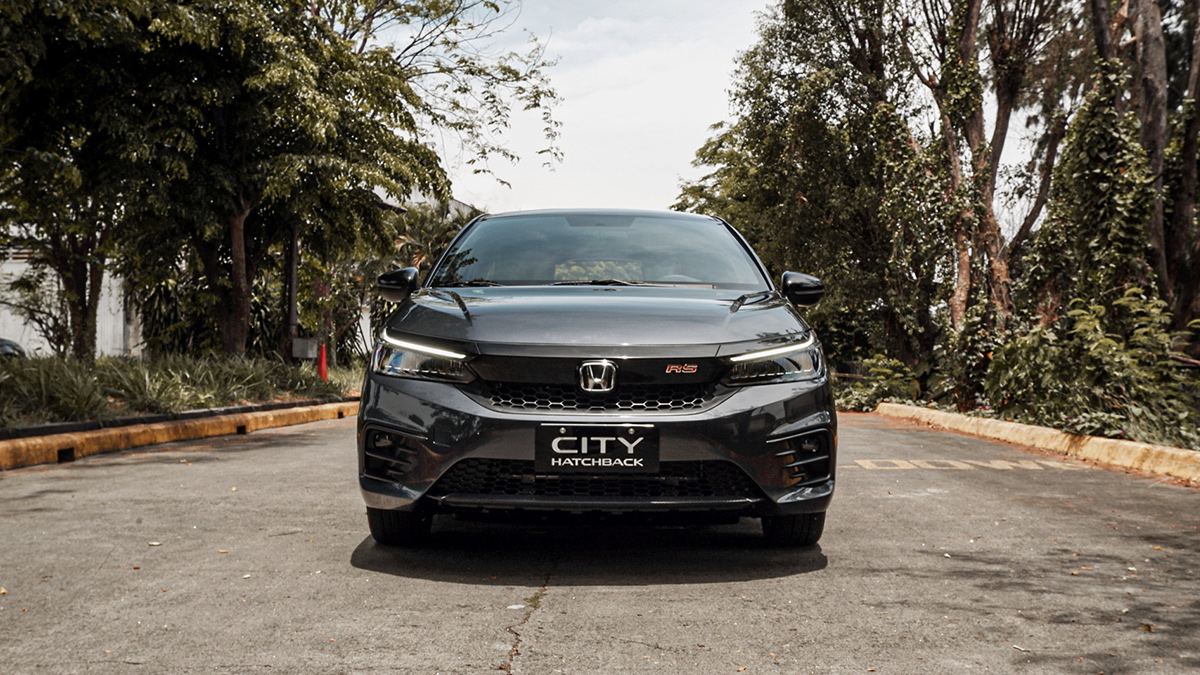 "The Jazz has been discontinued in the Philippine market, ending an epic run by what was perhaps the most beloved hatchback to ever grace our market. There's a silver lining in all of this, though, as Honda Cars Philippines (HCPI) has been kind enough to replace it with another hatch, the City Hatchback.
"Thing is, there's only one variant of the City Hatchback currently available. If you dig the car, you only have the choice of spending P1,115,000 (exclusive of a P13,000 safeguard duty deposit) for the 1.5 RS CVT with a 1.5-liter gasoline engine capable of 119hp and 145Nm. Whereas with the Jazz, you could choose from at least three units ranging from around P900,000 to P1.1 million.
"In today's economy, financial flexibility is kind of a big deal. So, what gives? We asked HCPI what led to this decision.
"According to the company, the decision to have only one locally available variant for the City Hatchback is owed mainly to two factors. The first is that, well, people around here just aren't buying hatches like they used to."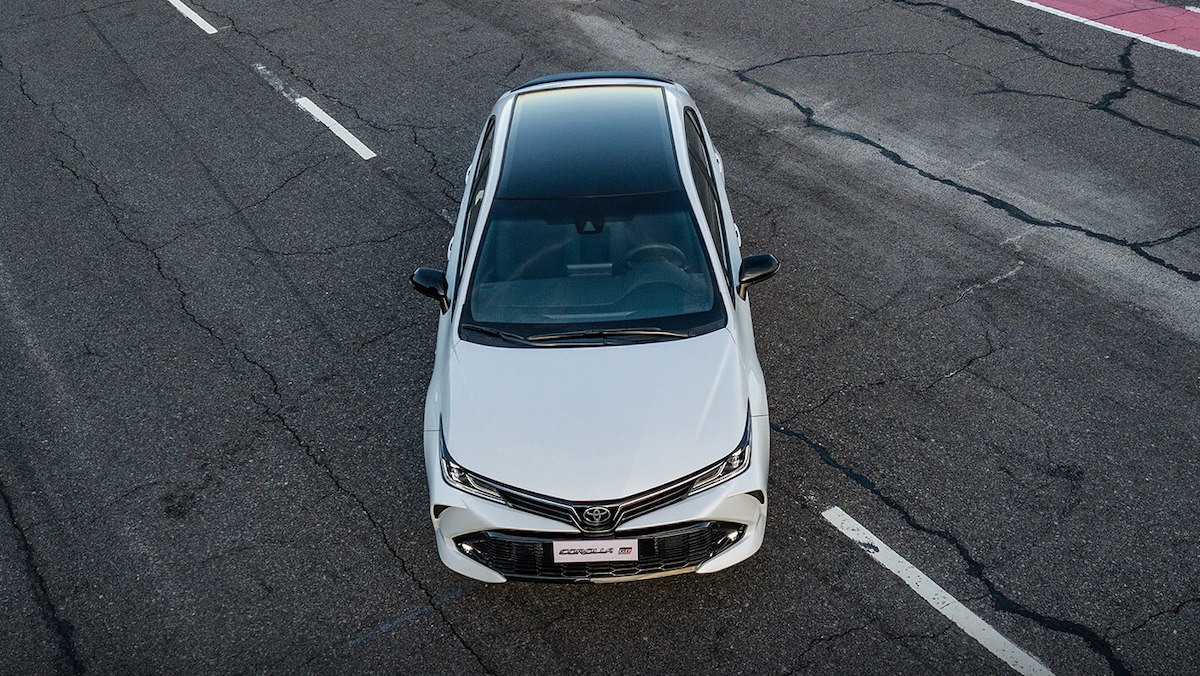 "A stylish and feature-packed sedan that, quite recently, has also become incredibly fuel-efficient thanks to a new hybrid powertrain—that's what the Toyota Corolla is all about. Now, forget everything you just read for one second.
"We're not here for the regular Corolla Altis road car. Instead, we're here for the upcoming race-car version of the iconic sedan: the Corolla TCR. This is the new Corolla that will be entering TCR events across the globe, including the World Touring Car Cup.
"Toyota Gazoo Racing Argentina has been tasked to design, develop, manufacture, and sell the Corolla TCR to customers worldwide. No details about the vehicle have been divulged, but TCR regulations allow competition cars to have 1.75- to 2.0-liter engines with maximum power and torque at around 340hp and 410Nm, respectively. A Toyota-built 300hp+ Corolla? We're guessing a lot of gearheads are gushing at the sound of that."
"How does a Chinese hypercar sound to you? Yay or nay? We reckon most of you won't find and this too amusing. But before you shoot the idea down, take a look here first.
"This, people, is the Hongqi S9, an "ultra-luxury hypercar" under Silk-FAW—a joint venture between Silk EV and First Automobile Works—that was first unveiled at the 2021 Auto Shanghai. It will be produced both in Emilia-Romagna in Italy and in the Jilin Province in China. Looks like a proper hypercar, doesn't it? It supposedly runs like one, too.
"Silk-FAW says the Hongqi S9 will boast hybrid capabilities and will be able to do 0-100kph runs in 1.9sec and reach top speeds of over 400kph. Impressive, but we expect nothing less from the people behind this project. See, designing this thing former Volkswagen Group design chief and now Silk-FAW vice president of styling and design Walter de Silva.
"In addition, Silk-FAW has also recently employed another industry veteran for this new venture. The company has now appointed ex-Ferrari CEO and board member Amadeo Felisa as a special advisor to the executive chairman and member of the senior advisory board."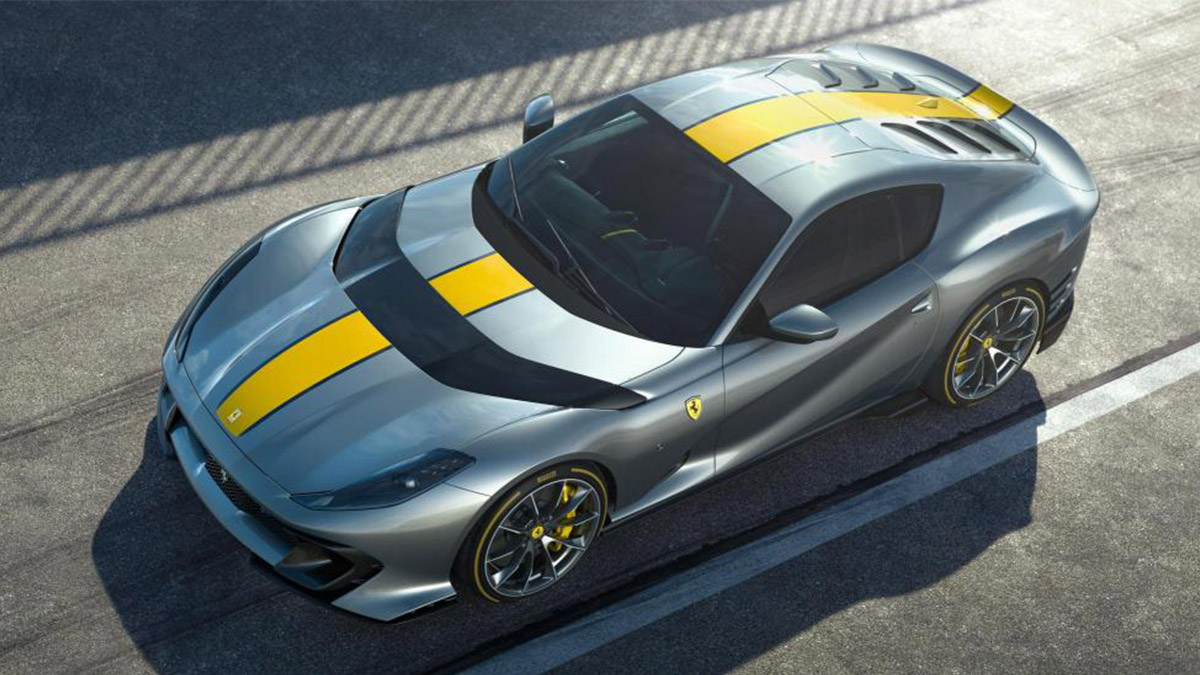 "In dramatizing the regal, Shakespeare hath no equal. And yet, despite giving new language to love and loss and delivering some of literature's greatest ever one-liners, we suspect even the big man would have struggled to describe the noise this Ferrari V12 will likely make at full chat.
"If all the world's a stage, then, allow us to present one of its loudest players. This is the Ferrari 812 Competizione and its open-topped sibling, the Ferrari 812 Competizione A. Cry 9,500rpm, and let slip the V12, he probably wouldn't have written.
"The 812 Competizione is, rather unsurprisingly, a version of the 812 Superfast; a sort of alternate-reality Superfast where everything has been turned up to 11. And as with any self-respecting Ferrari, we venture once more unto the breach of that mesmerizing V12.
"It's still a 6.5-liter, only for this Competizione application Ferrari has redesigned the pistons, fitted titanium con-rods (that are 40 percent lighter), layered a diamond-like carbon (DLC) coating on the piston pins, and rebalanced the crank (itself a whopping three percent lighter than before). There are new cylinder heads, F1-tech for the cams (coated in DLC), a redesigned intake system (across manifold and plenum) and variable geometry inlet tracts."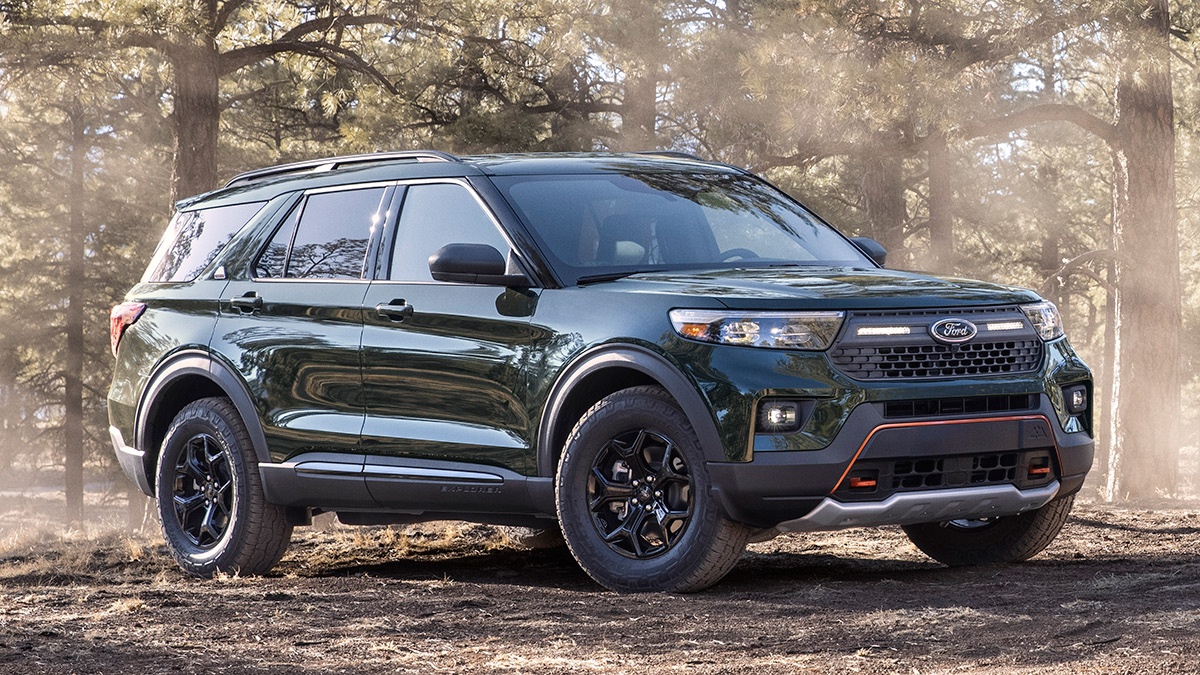 "The Ford Explorer has made its name in the world of SUVs, so much so that we wouldn't blame the American carmaker just decided to sit back and rest on its laurels regarding its development. Thankfully, this isn't the case and the brand continues to come up with ways to keep the nameplate interesting.
"Like this. Ford simply could have slapped some non-functional aesthetics and labeled a special variant as a rugged new release. Instead, we have the Explorer Timberline— supposedly the model's most off-road-capable version yet.
"So, what's Ford done here then? For starters, this variant's ride height has been raised by 20mm, while its minimum ground clearance now sits at 221mm—both changes come courtesy of altered front and rear fascias, as well as shocks originally developed for the Ford Interceptor. The latter change has also resulted in improved approach (23.5 degrees) and departure (23.7 degrees) angles.
"The brand has also equipped this SUV with a Torsen limited-slip rear differential that sends torque to the wheel with the most traction, tuned stabilizer bars and springs, as well as high-sidewall Bridgestone Dueler all-terrains that supposedly balance on- and off-road performance. Oh, and you get your usual state-of-the-art terrain management gizmos and settings as well."