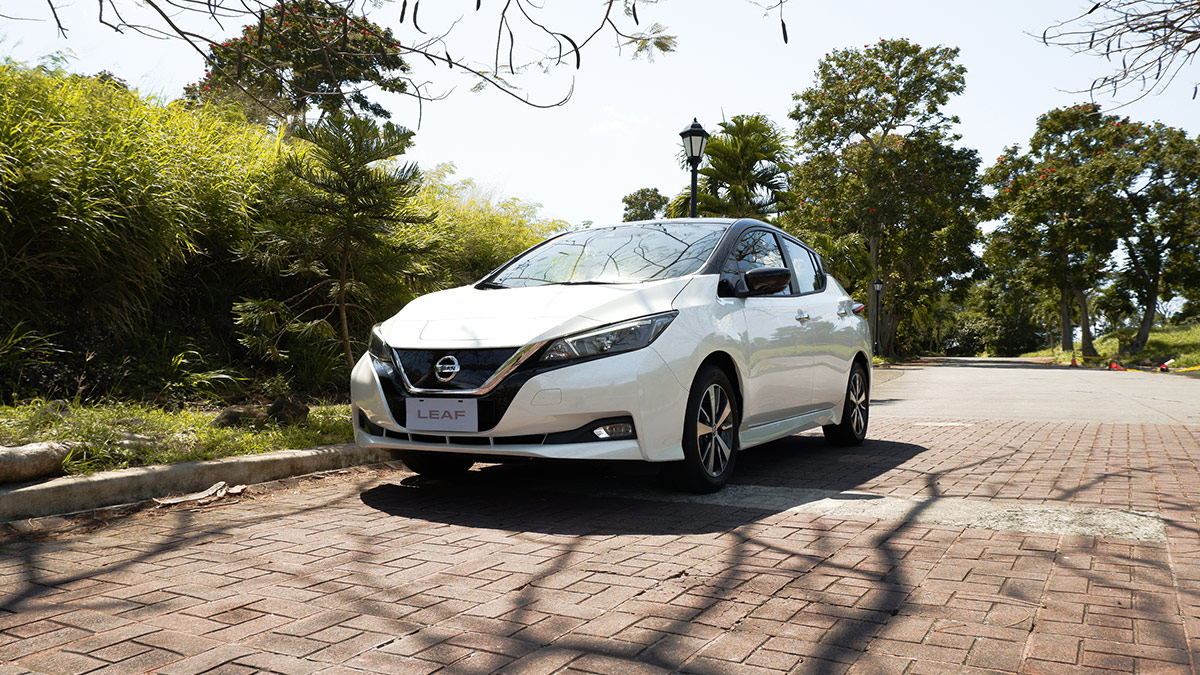 "In 2019 Nissan Philippines boldly claimed that it would herald the start of the Philippine EV age by officially announcing that its Leaf will be launched here. A global pandemic delayed that plan a bit, but here we are finally.
"Like in any emerging market, electric vehicles in the Philippines have suffered from a chicken-and-egg dilemma. Car brands were reluctant to bring in EVs because there were no chargers and due to low market interest. No company wanted to invest in building a charging network because there were no electric cars. Who will make the first move? 
"To help address the issue of charging, Nissan PH will install seven charging stations in the country through its dealerships. The Leaf can also be fully charged through a typical home outlet, just be ready to charge it for 15-18 hours. If you go to a dedicated charging station like the one found in dealerships, a full charge only takes 40-60 minutes. 
"The Leaf will retail for P2,798,000, and will only be sold by three Nissan dealers for now: Nissan Mantrade Makati, Nissan Otis, and, representing the South, Nissan Cebu South. To recap the numbers, the Leaf has a range of 311km, has a top speed of 140kph, and goes from zero to 100kph in 7.9sec (not bad)."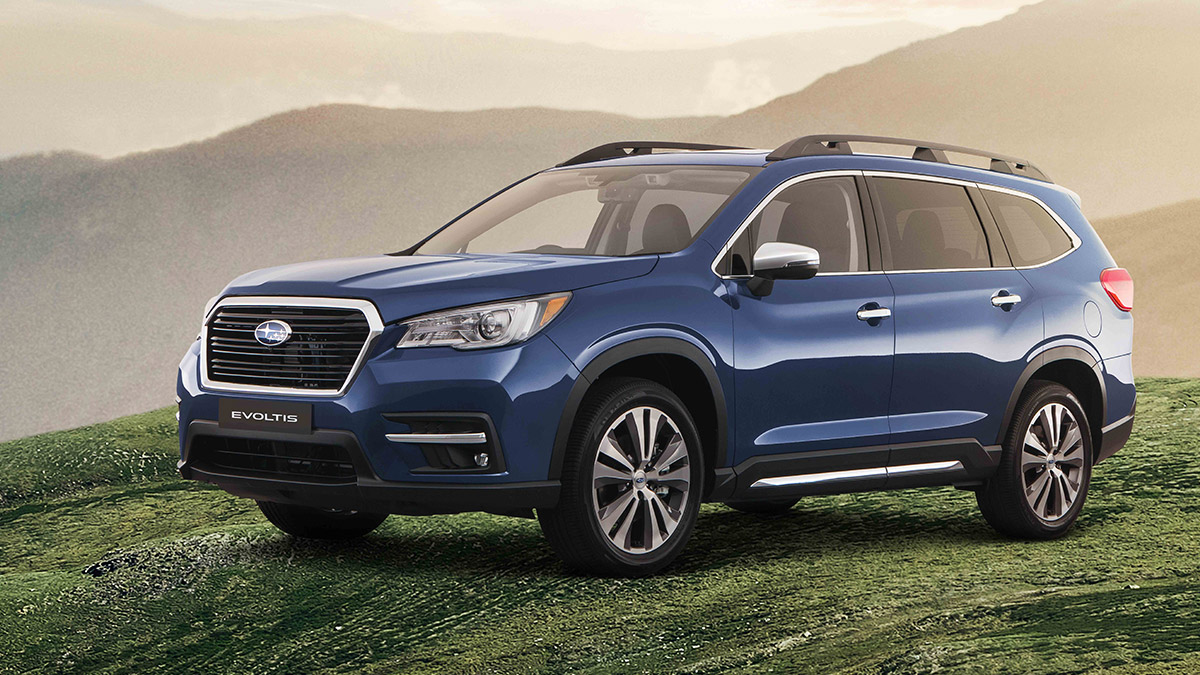 "It's official: The Subaru Evoltis is now on sale in the Philippines.
"Motor Image Pilipinas (MIP) finally made the announcement earlier today. As mentioned previously, only one Evotlis variant will be available, and it will come with a P3,480,000 price tag.
"The Evoltis is powered by a 2.4-liter turbocharged boxer engine that generates 260hp and 375Nm of torque. It boasts 220mm of ground clearance, a two-ton towing capacity, and, of course, room for seven people.
"The seven-seat SUV features a 2-2-3 layout with captain's seats in the second row. Other amenities include an eight-inch infotainment system with Apple CarPlay and Android Auto connectivity, a 14-speaker Harman/Kardon sound system, three-zone automatic climate control, a 54-inch panoramic sunroof, multiple USB ports and power outlets, and a smart rear-view mirror."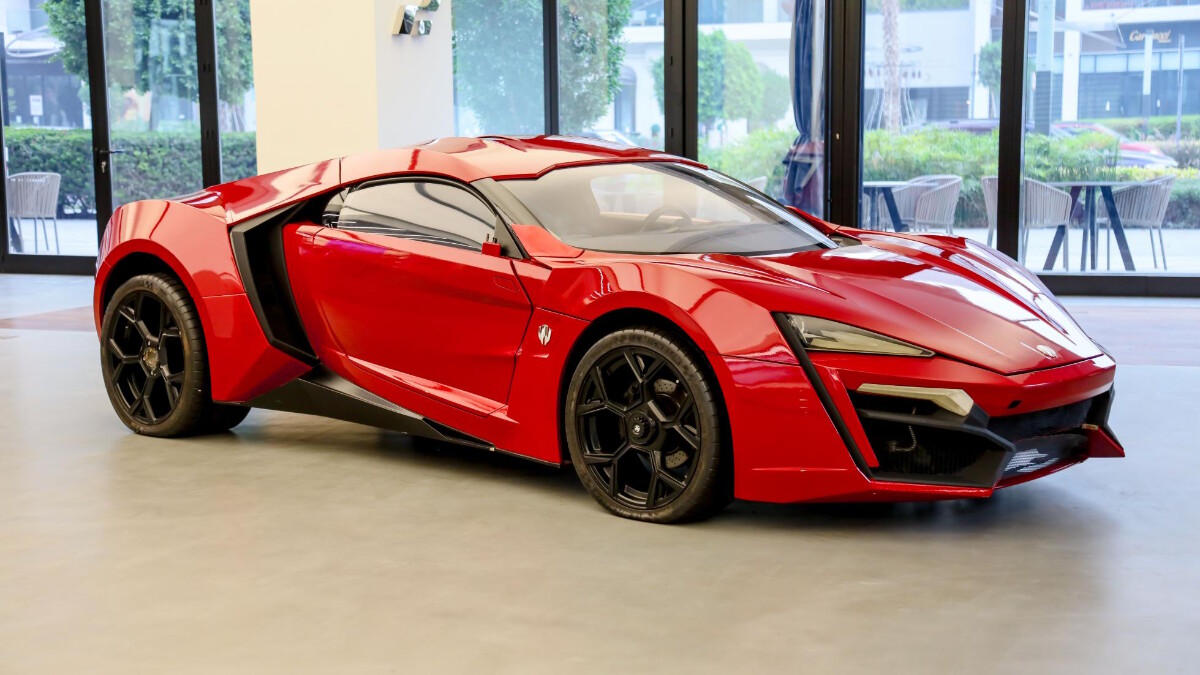 "This is a Lykan HyperSport supercar, and it isn't.
"It is, in the sense that it has all the badges and is molded in the shape of that extraordinarily rare, Middle Eastern supercar. But also it very much isn't, because it's made out of aluminum and fiberglass, gets a 240hp flat-six, and was designed to be catapulted through buildings, not preen on a high street.
"Yep, it's a stunt car. Specifically, the very last stunt car of 10 built for a little-known movie called Fast and Furious 7. Don't know what a Fast and Furious 7 is? Here's a handy guide to the biggest movie of 2015 that you probably didn't see, you know, because it was a small, indie film."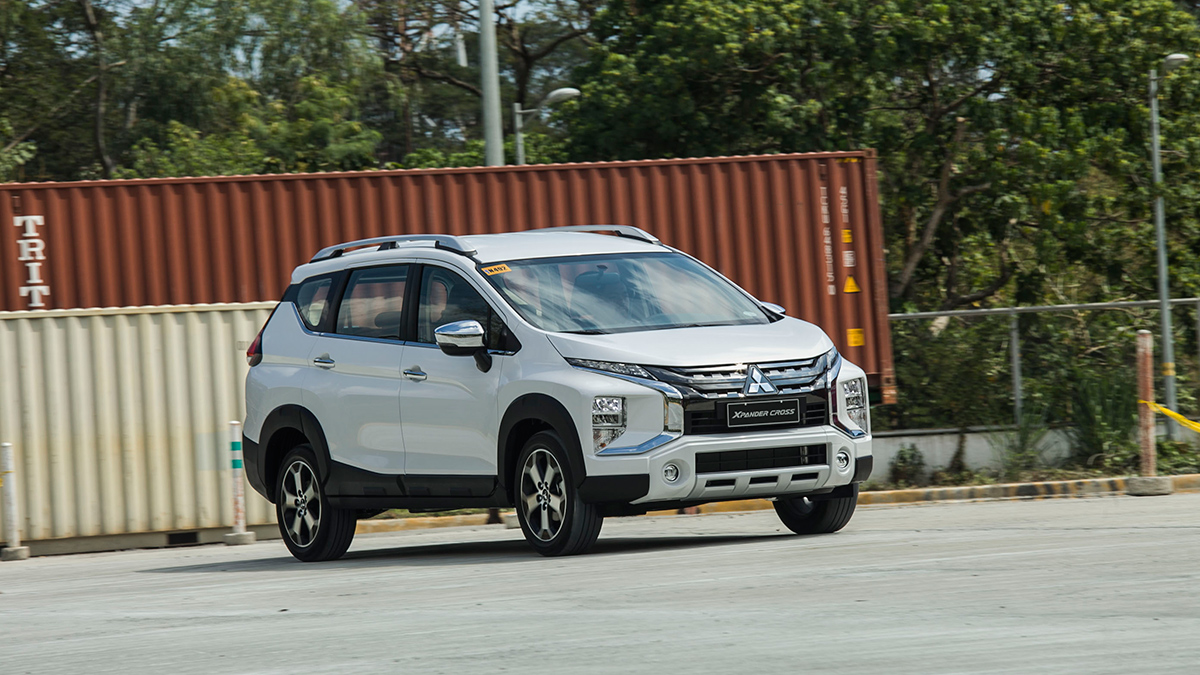 "Back in November 2020, we cited a report saying Mitsubishi Motors Corporation (MMC) is working on a hybrid Xpander that's set to be launched as early as 2023. Well, the Japanese carmaker has finally confirmed those reports.
"During the recent presentation of its financial results for FY2020, MMC shared its game plan to strengthen its businesses in specific regions—including Southeast Asia—over the next few years.
"Part of its strategy is the "continuous introduction of eco-friendly cars," and that includes the introduction of a hybrid Xpander. The gasoline-powered model won't be discontinued, though—MMC even plans to launch the next-generation model soon as well.
"Just how soon all of this will happen is the question, however, as one slide in MMC's presentation says that a new Xpander is set to debut in FY2021, while another shows that the new model along with the hybrid will be launched beyond 2023. This could mean that a refresh could be in the pipeline for this year, while a major redesign will follow thereafter."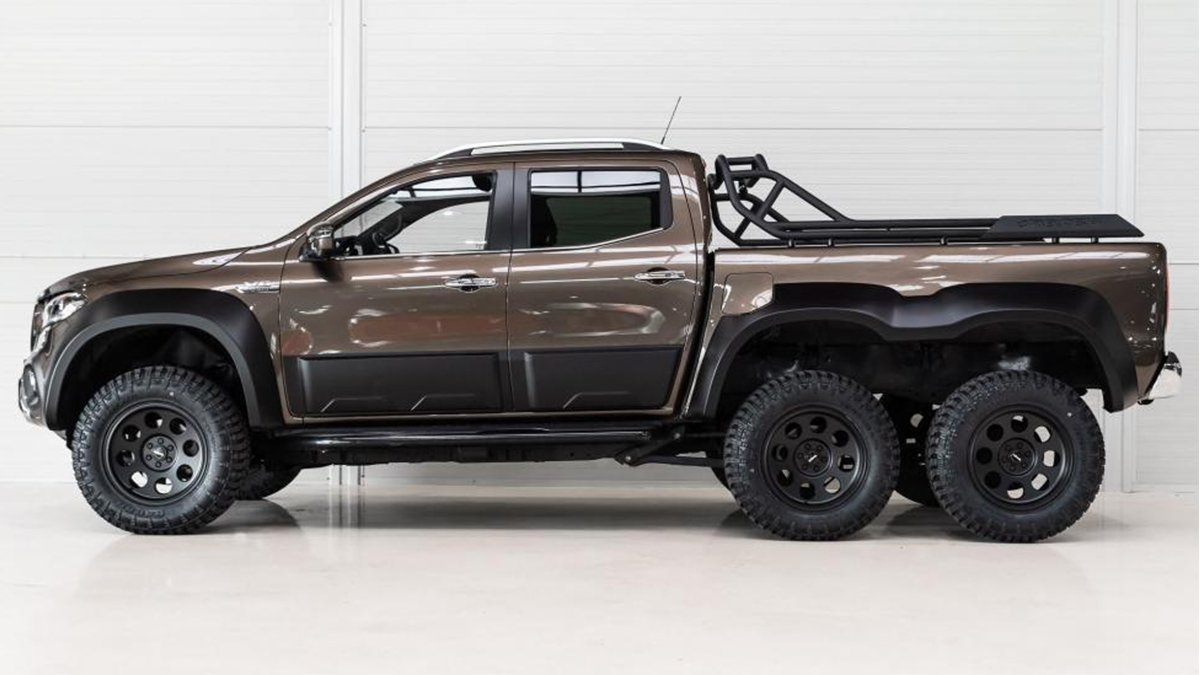 "Regular readers of TopGear.com may recognize the name of Dutch dealership Classic Youngtimers. That's because they're the folk responsible for recent off-road versions of the Bentley Continental GT, the Lamborghini Gallardo and the Nissan GT-R.
"'Off-road-ify everything' could well be the company's not-so-catchy slogan.
"Still, its previous projects now look a little bit tame compared to this—a humungous six-wheeled Mercedes X-Class pickup truck that's inspired by Merc's own G63 AMG 6x6.
"Now, Polish tuner Carlex Design first floated the idea of a 6x6 X-Class back in 2018, and its name now features on the fancy roll hoop here, so we can assume it is they who have done the work. Classic Youngtimers assures us that this is a complete one-off though, so clearly Carlex weren't inundated with orders originally.
"What a mighty-looking thing it is. The custom subframe allows room for a third axle, whilst the body has been lifted by 10cm to fit the custom alloy wheels and giant off-road tires. Classic Youngtimers wants the buyer (yep, it's already sold, sorry) to actually use this thing on rough terrain, and the dealership has even taken a pop at G63 6x6 owners…"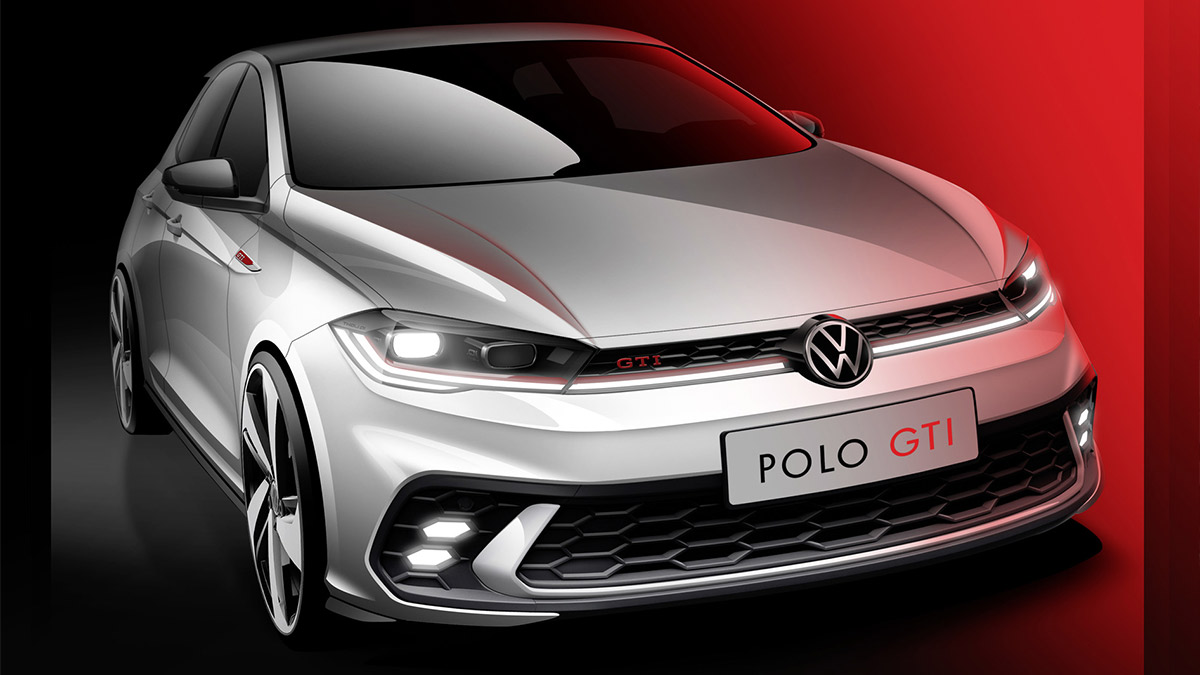 "When Volkswagen showed us the updated Polo, the German carmaker also promised us that a Polo GTI will follow in 2022. Well, folks, VW has now given us a glimpse of the said GTI ahead of its reveal in June later this year.
"There aren't a lot of photos to go by, but we do get to see the GTI's slightly more aggressive-looking design compared to the standard Polo. The air intakes on the grille and the front bumper now feature a sportier pattern, and the fog lamps have been integrated seamlessly into the design as well.
"The overall shape of the hatch has been retained, too, but the sketches show it sitting on massive wheels shod in very, very thin rubber.
"No photos of the rear or of the interior were shown, nor were there any specs announced. What we can expect is that this will be the 'sportiest model in the Polo series' with its high-torque front-wheel-drive layout and tuned sports chassis. Also, expect that this sketch might not be virtually identical to the actual hatch that will be revealed next month."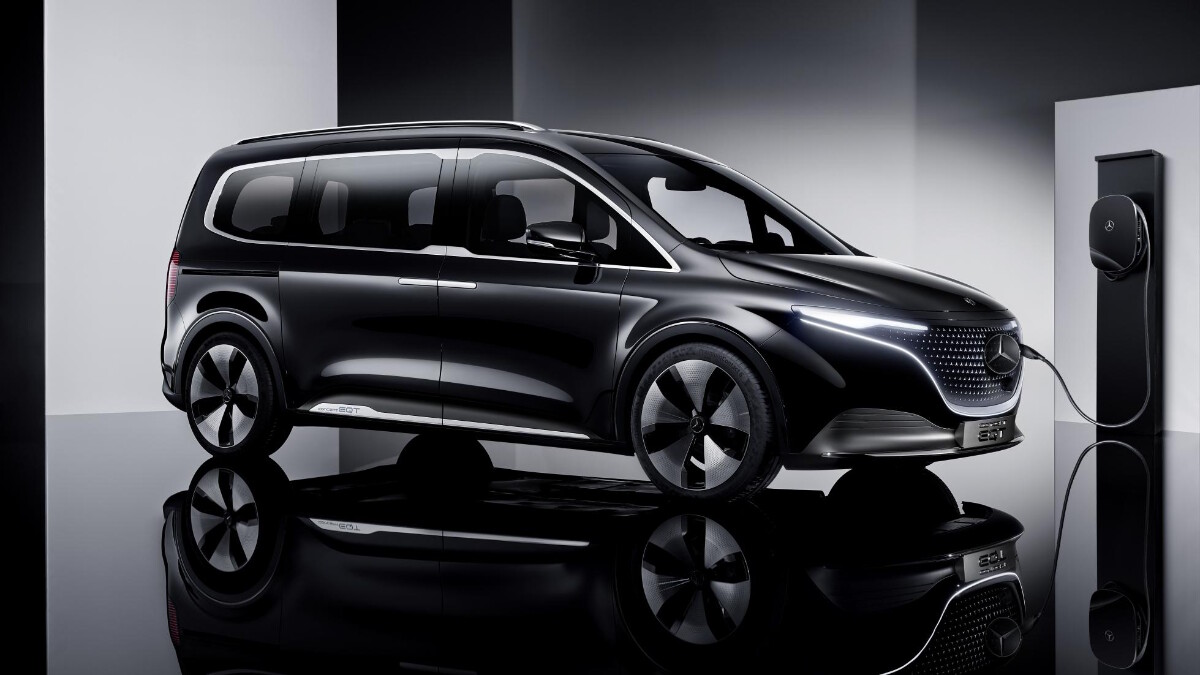 "Mercedes-Benz has revealed a new concept it is calling the EQT, which is shorthand for 'fully-electric small van.' You might also consider it shorthand for 'fully desirable electric family wheels'. Or something.
"Welcome, then, to the upcoming Mercedes-Benz T-Class, previewed by this lovely concept. And though it's fully-electric—EQ being Merc's electric sub-brand—there'll likely be gasoline and diesel versions available, too.
"We can only hope the styling of the 'near-series-production' concept carries over into the 'really-final-series-production' van, because it's very easy on the eye. There's a big, flat, star-patterned face with sharp, narrow LED headlights, and good proportions in its overall silhouette."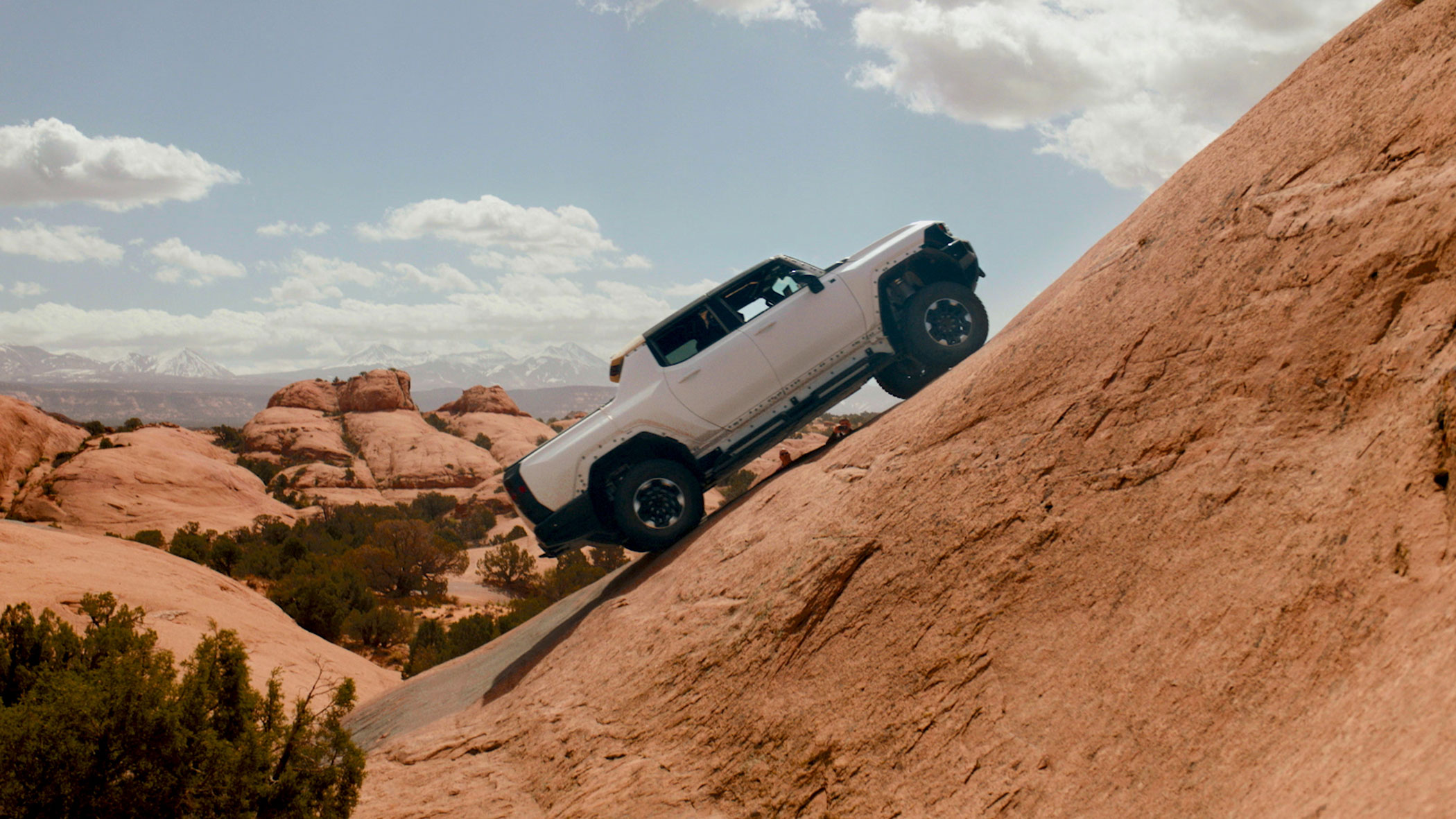 "Moab, Utah. Home of the legendary trails that have served as the ultimate proving grounds for a huge number of off-road vehicles. Where else to prove your 4x4's prowess than here, right?
"That's exactly what GMC is currently doing—tackling Moab's trails with the Hummer EV. Reckon any success through the challenging terrain will help silence the electric supertruck's doubters? Here, have a peek."
"Through these Moab trails, GMC is able to thoroughly test and calibrate features and hardware such as adaptive air suspension, Extract Mode, Terrain Mode, One-Pedal Driving, e4WD and torque distribution, stability control, eLockers, rear steering,  and CrabWalk.
"One-Pedal driving enables acceleration and deceleration using a single pedal, providing better off-road control at low speeds. This works hand-in-hand with the available Terrain Mode to for easier climbs and crawls through the tough trails."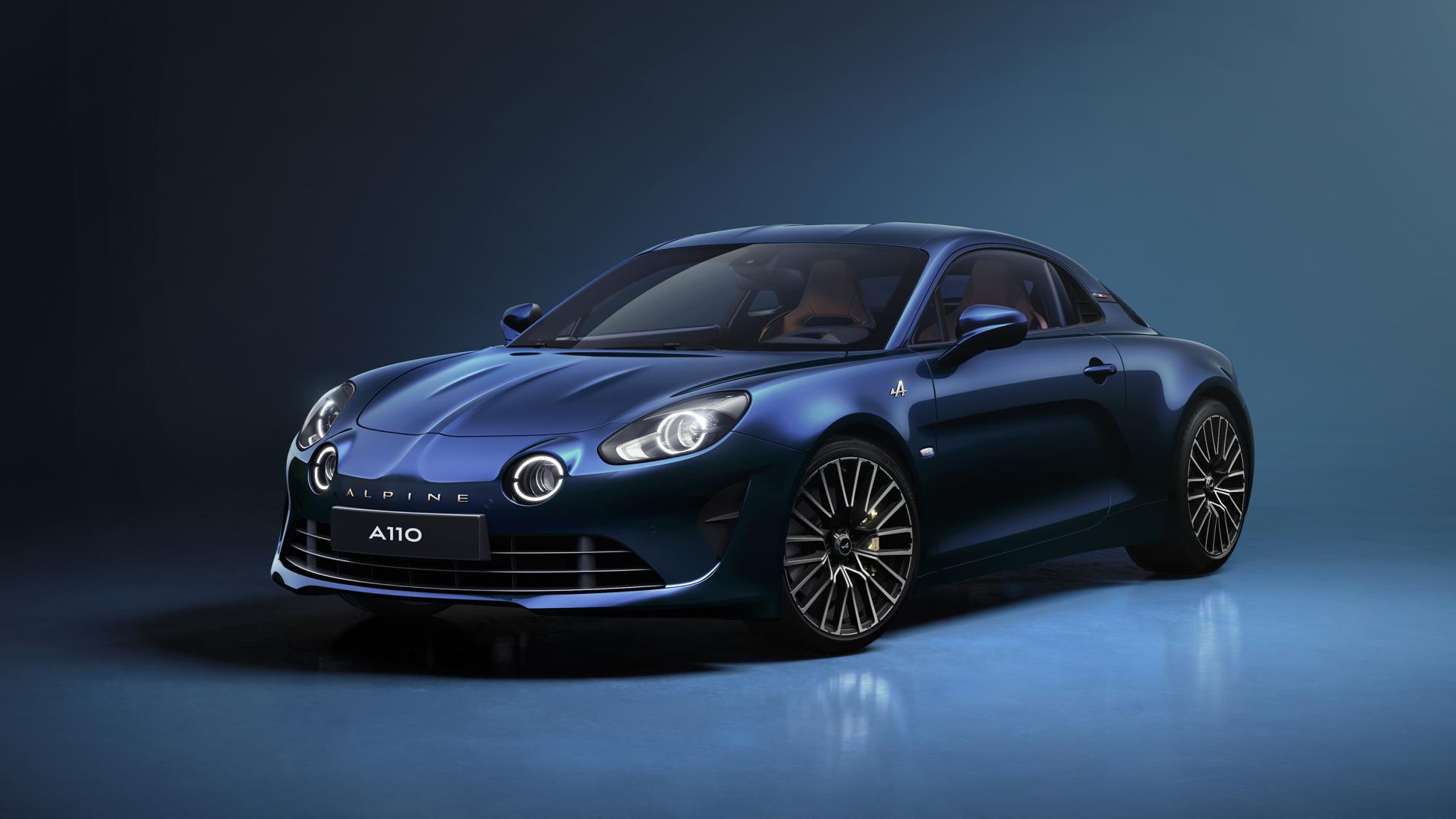 "Alpine's future may look electric, but the very much gasoline-powered A110 sports car continues service until new projects come along.
"And this might be its 'best of all worlds' option. It's the Legende GT 2021, a limited edition that pairs the punchier 288hp 1.8-liter turbo-four from the A110S with the softer demeanor of the Legende GT.
"This is Alpine going as classy as possible, and as such, there are just two color options—matte Mercury Silver with black Sabelt seats, or Abyss Blue with brown Sabelts. Both 'immerse the occupants in an interior environment that's unmistakably GT,' we're told, though it looks like the crummy infotainment system hasn't suddenly had a technological reboot.
"Helping tell your car apart from the outside—beyond those fancy paint jobs—the GT 2021 gets a swathe of pale gold badging as well as new 18-inch diamond cut 'Grand Prix' wheels with gold brake calipers peeping through their spokes. The rear lights are translucent now, too.
"While its 1,134kg curb weight is up a smidge on other Alpines, it's still lighter than most Fiestas and helps endow the GT 2021 with a 4.4sec 0-100kph time and 249kph top speed."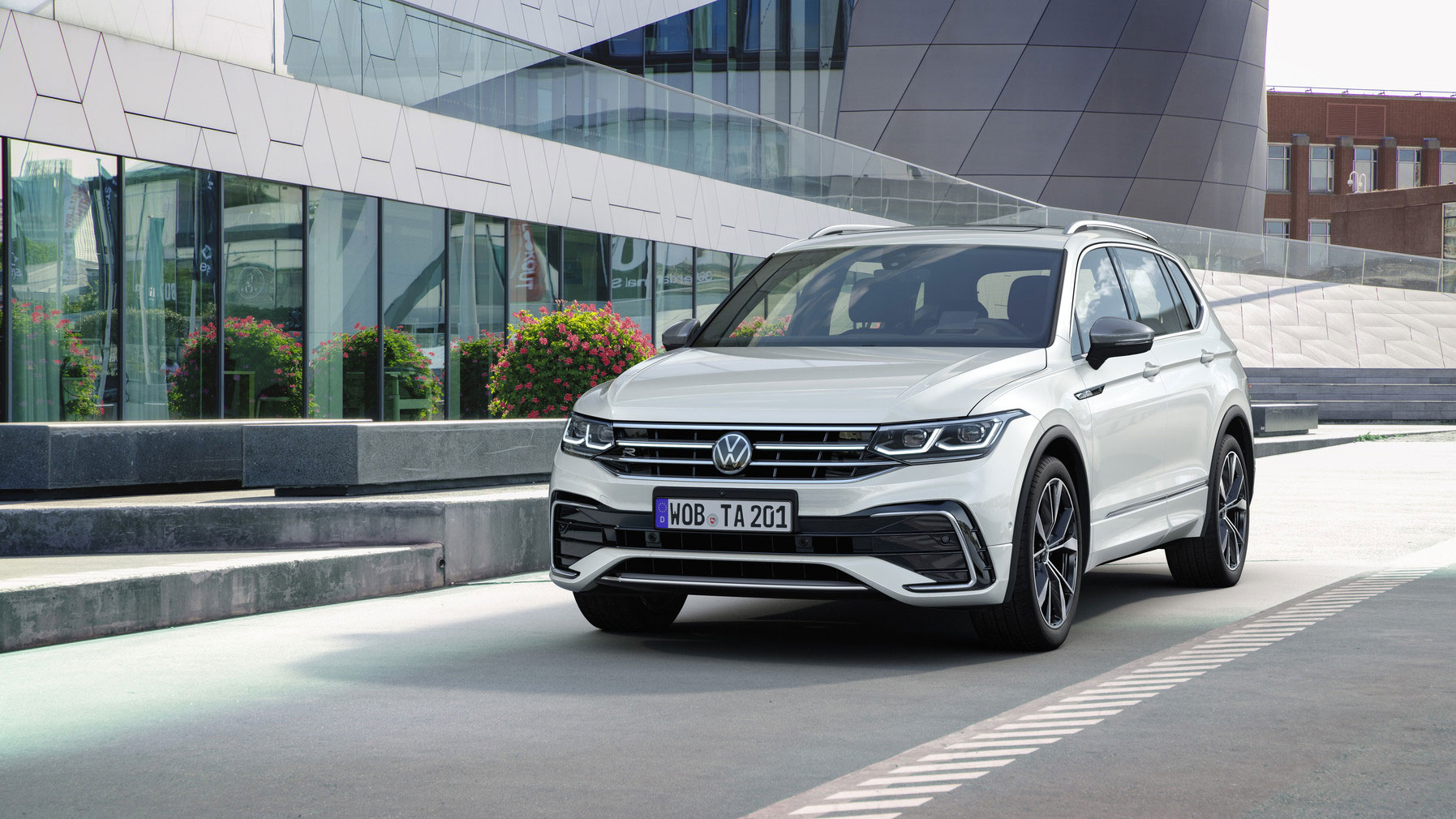 "Volkswagen updated the standard five-seat Tiguan back in July 2020. Now, it's the bigger version's turn to get an upgrade.
"Known as the Tiguan Allspace, this is the long-wheelbase version of VW's crossover that can be specced with as many as seven seats. It gets a slightly tweaked front end—which has  been extended by 22mm—with a new grille and signature lights. The Tiguan Allspace now also comes with LED turn signals with a sweeping indicator function, and it can now also be had with optional IQ.LIGHT LED matrix headlights.
"VW says the interior gets no changes, so the cabin will still offer 760 to 1,920 liters of cargo space in the five-seat version and 700 to 1,755 liters in the seven-seater. The engine options remain unchanged as well, so the Tiguan Allspace can still be had with any of three TSIs and two TDIs. A seven-speed DCT and the optional 4MOTION AWD are also available.
"The highlight of the new Tiguan Allspace is the tech upgrades it gets. There's a new digitalized module mounted on the center console, which features touch panels and sliders that have replaced rotary knobs and tactile buttons. There's a new full-color head-up display for the driver as well."