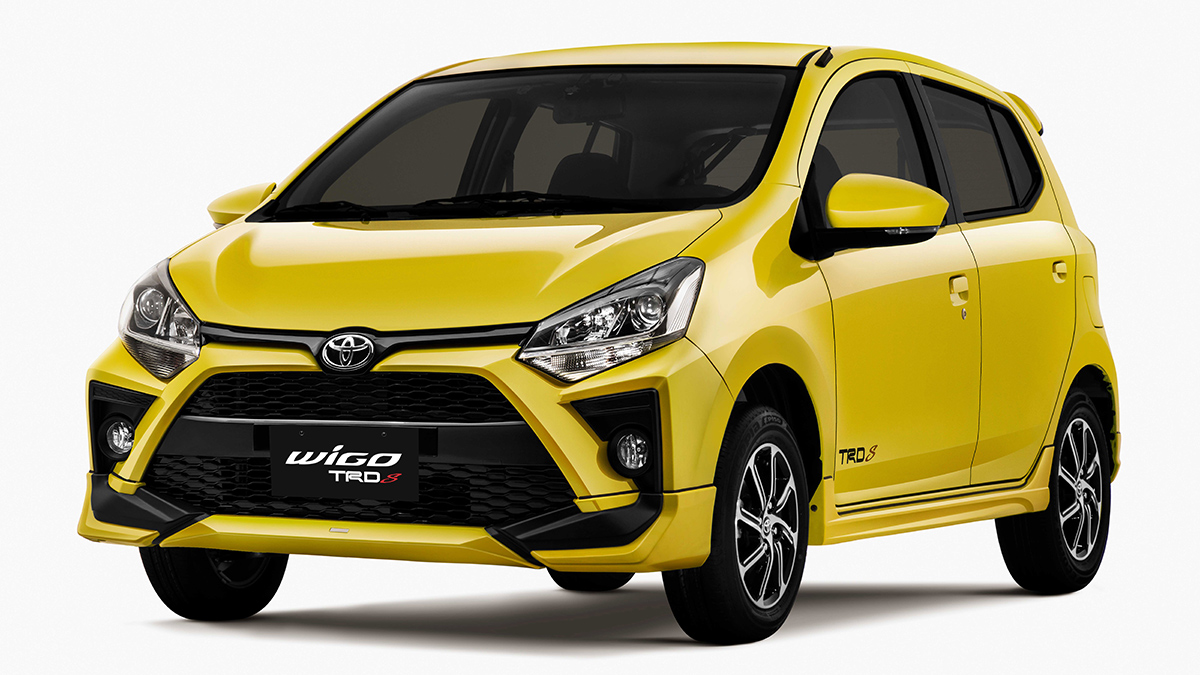 "Over a week ago, we reported that Toyota Motor Philippines (TMP) would be launching the facelifted Wigo on June 15, 2020. Well, today's the day, and the Japanese car manufacturer has introduced the car online with a P568,000 starting price. Check out the full price list below:
2020 Toyota Wigo
Toyota Wigo E MT – P568,000
Toyota Wigo G MT – P623,000
Toyota Wigo G AT – P658,000
Toyota Wigo TRD S – P700,000
"The humble city car comes equipped with a 1.0-liter three-cylinder gasoline engine capable of 65hp at 6,000rpm and up to 89Nm of torque at 4,400rpm—exactly the same figures as the pre-refresh version. The mill can come mated to either a four-speed automatic or a five-speed manual transmission.
"The big changes are outside, where the vehicle flaunts a more aggressive face, among other design tweaks. The interior has been improved as well, and now features redesigned seats. Higher-end variants get a new rear camera and power side mirrors."
ADVERTISEMENT - CONTINUE READING BELOW ↓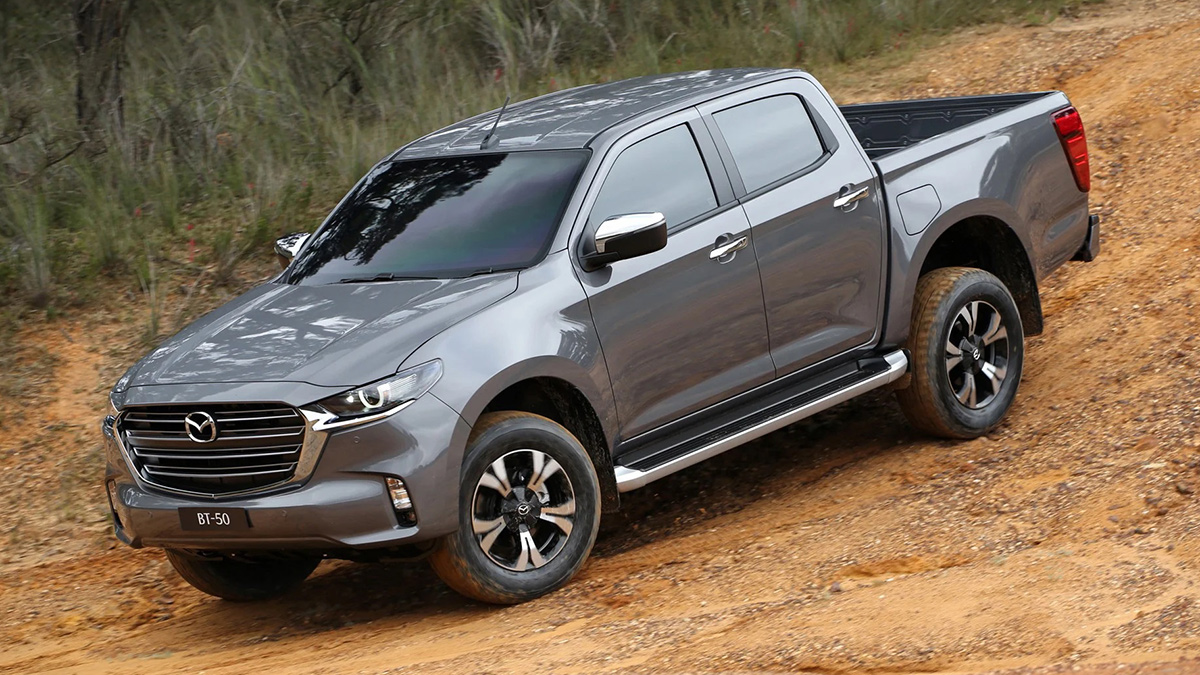 "This is the all-new BT-50. It has just been revealed in the Australian market, and it's immediately right up there with the top dogs of the pickup segment in terms of styling. Frankly, Mazda has done an incredible job incorporating its Kodo design language into this thing, giving it both a sense of elegance and ruggedness.
"The front end features the familiar Kodo look, with a grille and headlight combination that seamlessly fits in with the rest of the Japanese carmaker's lineup. Simple but bold lines adorn the truck's profile, with large, attractive taillights rounding out the exterior body design. It's about as clean an aesthetic you could ask for from a pickup, and it's pretty reminiscent of the CX-9's styling.
"The interior is even more impressive—arguably the plushest you'll find in a modern-day truck. Initial images show off a dark, minimalistic appearance with a cabin covered in soft-touch materials and polished metal trim. There's the familiar Mazda steering wheel, as well as a large central touchscreen with at least Apple CarPlay compatibility."
ADVERTISEMENT - CONTINUE READING BELOW ↓
Recommended Videos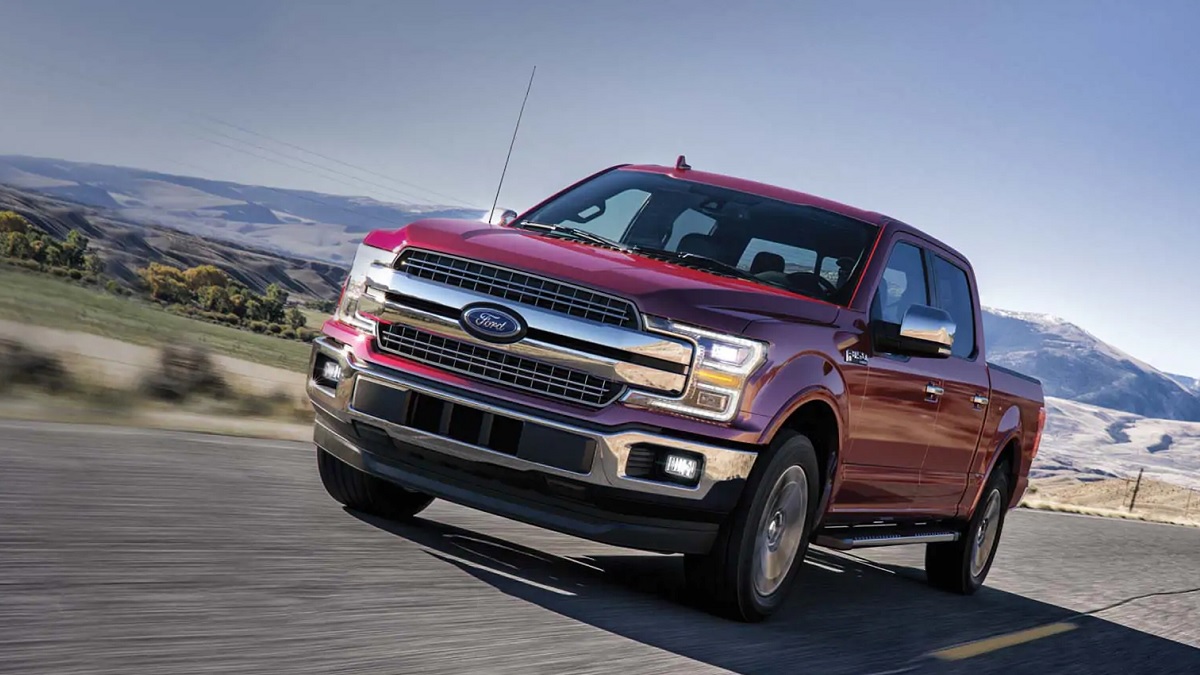 "Guess what? Ford Philippines just sent an invite for a virtual launch of an unnamed vehicle on June 24, 2020, and to say we're stoked would probably be an understatement.
"But why get excited over such a vague announcement? Well, word has been going around for quite some time now that the Ford F-150 is on its way to our market. The teaser photo in the invite Ford sent us has confirmed just that.
"The photo doesn't show much, but it's hard not to recognize the F-150 with the visible headlamp pattern plus the side-mounted antenna. Besides, Ford also says the new vehicle is "big, bad, and bold." Do these adjectives describe the F-150? We reckon they do."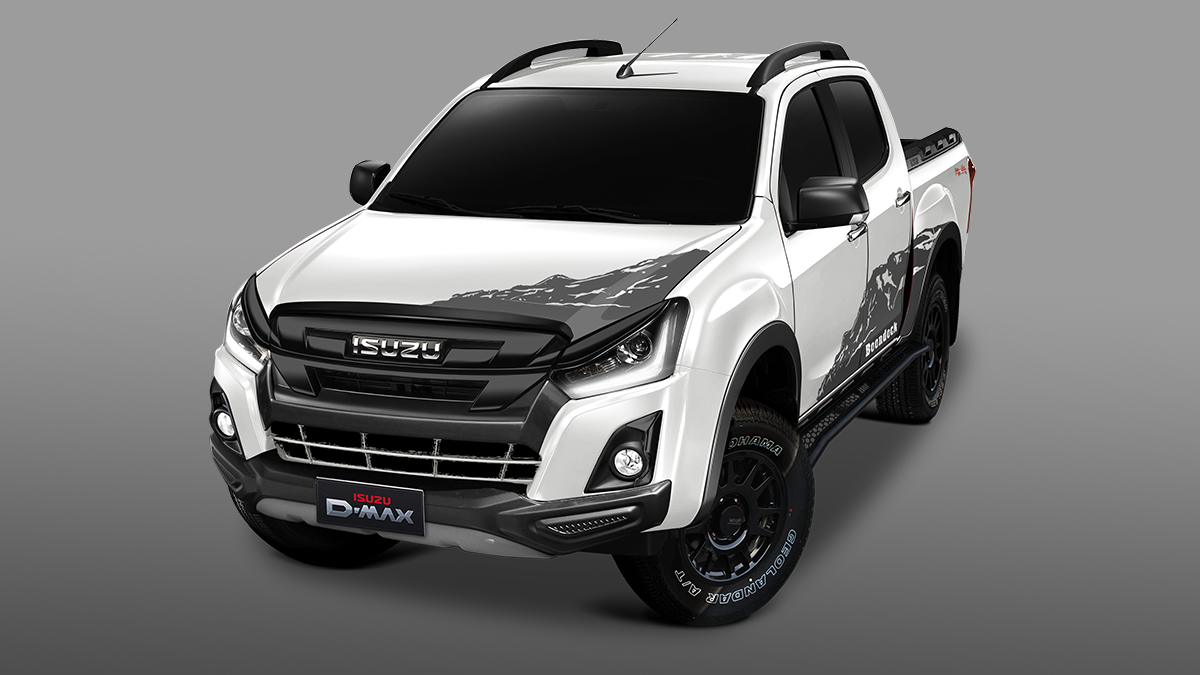 ADVERTISEMENT - CONTINUE READING BELOW ↓
"The D-Max Boondock 4x4 has officially been launched. Isuzu Philippines formally introduced its latest pickup online, and there's one very good reason to at least look into it if you're on the hunt for a new truck: A big discount.
"To help entice the market to check out the D-Max Boondock 4x4, the Japanese carmaker is slashing P95,000 off the vehicle's price until the end of June 2020. The company's Monsoon Promo brings the price tag of the automatic variant down to just P1.7 million, and the manual one to just P1.630 million. Its standard retail price come July will be P1.795 million and P1.725 million for the automatic and manual variant, respectively."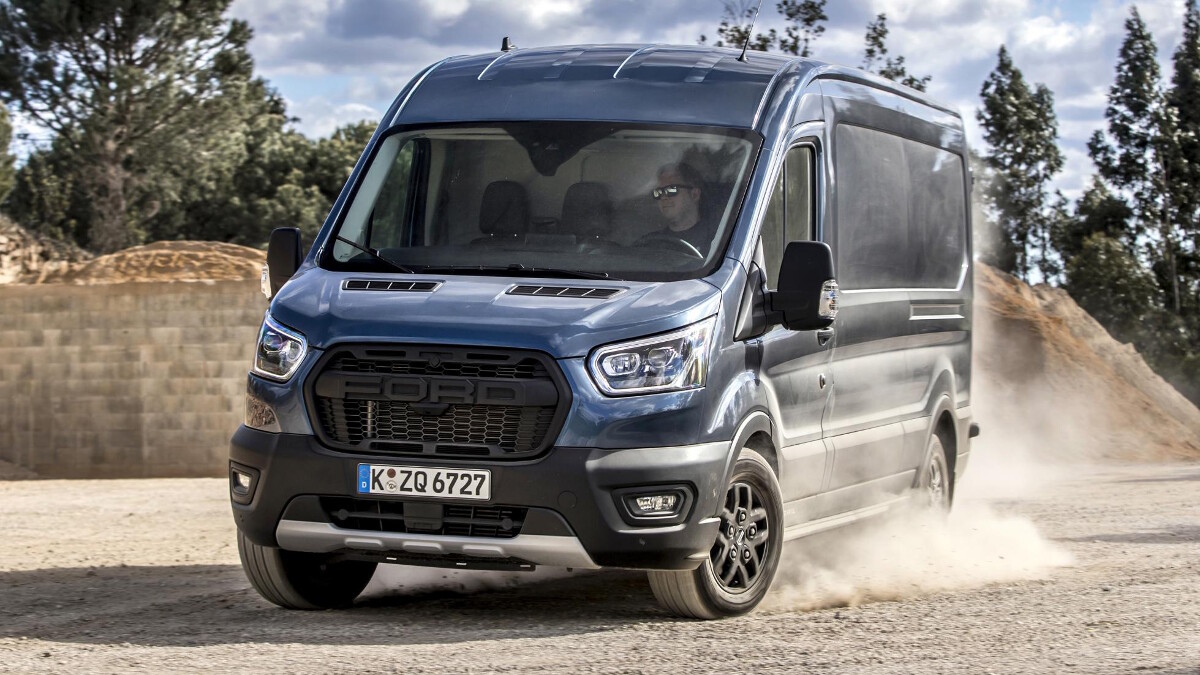 "Don't worry—Ford hasn't just stuck the Ranger Raptor's grille on any old Transit. Well that's what it claims, anyway. The new Transit Trail is aimed squarely at the kinds of businesses that need to get things places an ordinary van might not reach.
"'Intelligent AWD' can decouple the front axle for better economy. When things get rough, the Transit sends up to 50% of the power to the front wheels (unless the driver has locked the system in AWD). There are also Slippery and Mud Ruts modes for tackling especially un-van-friendly terrain.
"The smaller Transit Custom (the orange unit pictured above) only gets front-wheel-drive, though, while the big one at least gets the option of AWD. For front-wheel-drive Trails, Ford adds something called an 'mLSD.' Developed with Quaife and using the same kind of tech Ford has deployed to quell torque steer in its hot hatchbacks, the special diff claims to improve traction off-road without ruining your fuel economy.
"Power comes from a 2.0-liter diesel engine, optionally with mild-hybrid tech, giving 130hp, 170hp, or 185hp. Other changes for the Trail include a full leather interior (Ford says it's more durable and easy to wipe down), power mirrors, auto lights, and a heated windscreen. On the outside, you get that grille, chunky bumpers, and 16-inch alloys."
ADVERTISEMENT - CONTINUE READING BELOW ↓
"Here it is: the all-new Nissan X-Trail. The Japanese compact SUV has just been unveiled in the US market as the Rogue, and might we say it looks like a relatively promising proposition.
"Despite its burlier proportions and more SUV-like stance, this thing is actually more compact than its predecessor. The all-new X-Trail measures in a 4,648mm in length and 1,839mm in width compared to the last one's respective dimensions of 4,690mm and 1,830mm. Despite this, the crossover maintains a wheelbase of 2,705mm. It's taller by 41mm, though."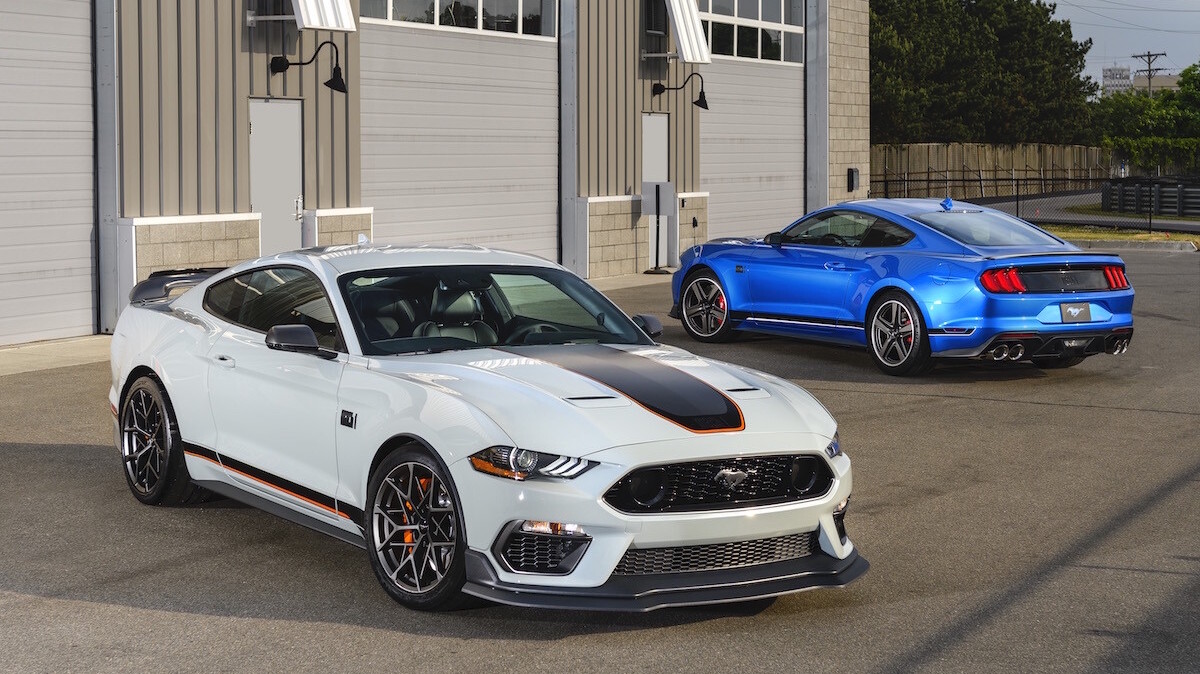 "It's back and more powerful than ever. Ford just has introduced an all-new Mustang Mach 1 following a 17-year-long hiatus, and it's taken its place as the baddest member of the model range outside the Shelby lineup.
"The American carmaker goes as far as to call its creation 'the most track-capable 5.0-liter Mustang ever,' and it's hard to argue with Ford when you're given a look at what the all-new Mach 1's made of: The front end's been redesigned and now features plenty of functional aero, there's a competition-spec suspension setup, plus a hodgepodge of Ford Performance bits taken from the Mustang Shelby GT350 and Shelby GT500.
"Oh, and all of the above is on top of its 5.0-liter V8 engine capable of 480hp at 7,000rpm and an earth-shaking 569Nm of torque, by the way. This comes mated to either a six-speed manual or upgraded 10-speed automatic transmission."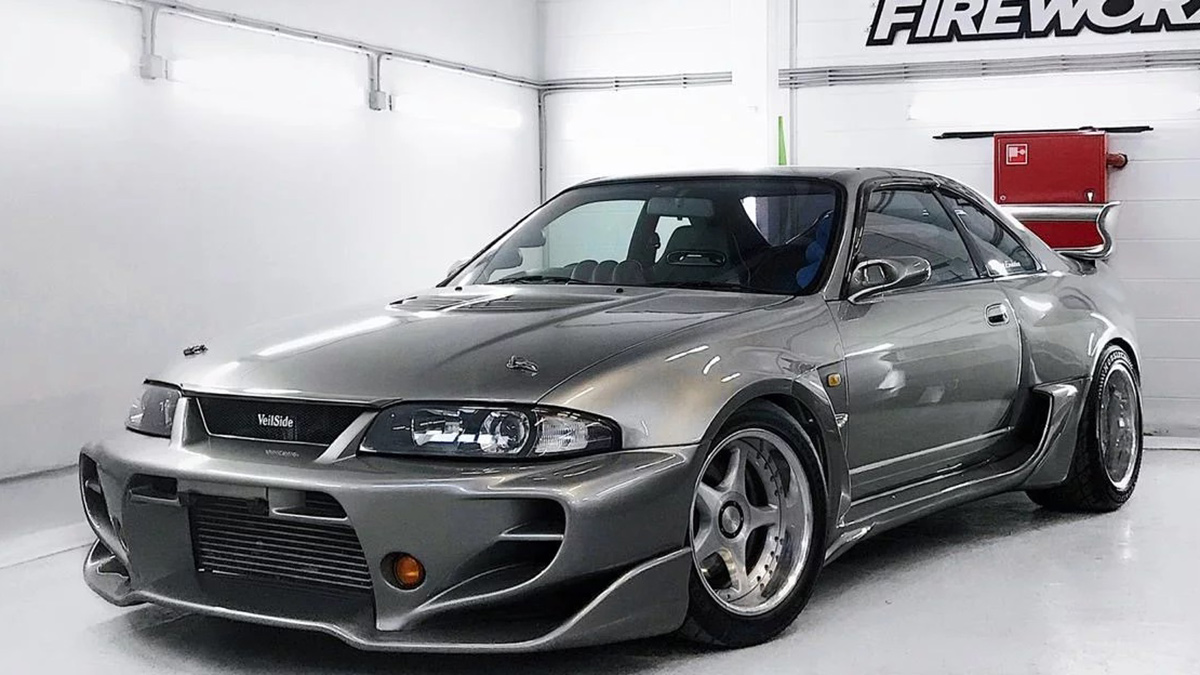 "The R33 Skyline GT-R is a desirable piece of JDM. Maybe not as memorable as the R32 or R34, but desirable nonetheless. Desirable enough to sell for $120,000 (more than P6 million), though? Probably not.
ADVERTISEMENT - CONTINUE READING BELOW ↓
"This one which is currently on sale for the abovementioned price on Vistec R Imports isn't just any regular R33, though—and not just because it's undergone a full aftermarket transformation courtesy of Japanese tuning house VeilSide.
"This particular unit is the VeilSide R33 Combat, and it took home MVP honors at the 1996 Tokyo Auto Salon. If that doesn't mean much to you, it will to car nuts with dough to throw. To many, that award is arguably the holy grail of all things automotive. It also helps this thing is dripping in VeilSide, Tomei, and Blitz aftermarket bits."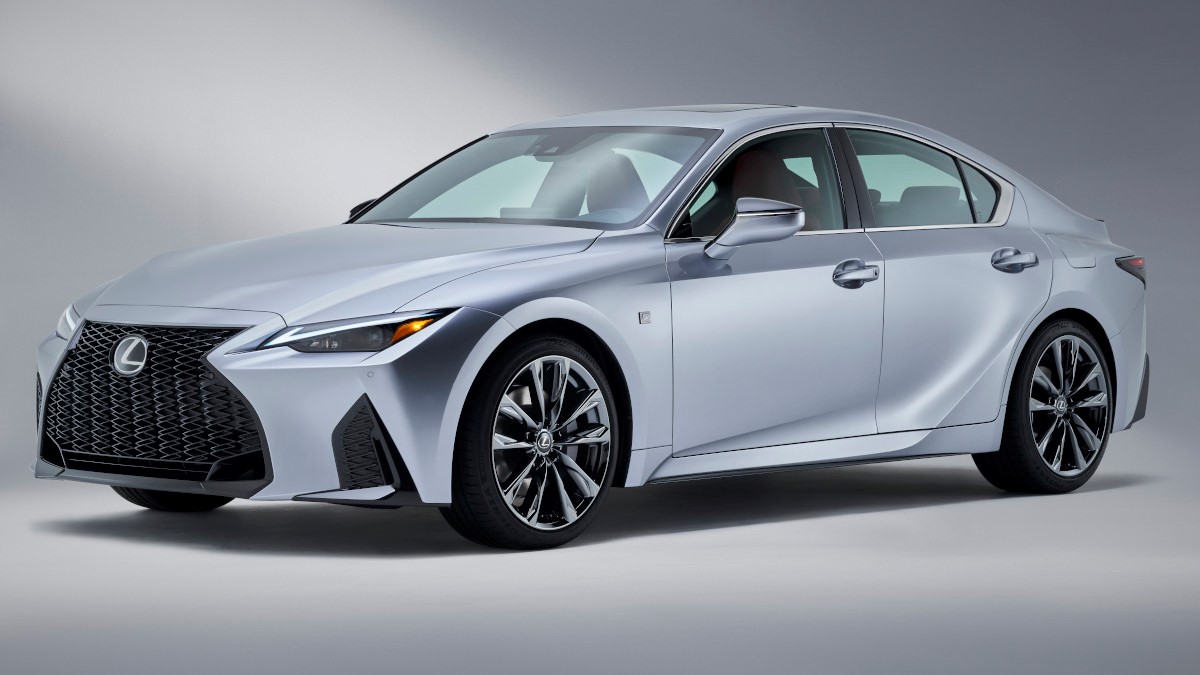 "We said we were expecting some big changes when Lexus teased the new IS a few weeks back. Now that the sedan has officially been revealed, it's safe to say our expectations have been met, and then some.
"The new Lexus IS debuts with a face that's sportier than before, with more aggressive swept-back headlamps taking front and center on the front fascia, which now looks more refined. The grille and air intakes see some slight tweaks as well. The rear end sees more significant changes. The IS now has a sharper physique out back, highlighted by a prominent light bar connecting the two taillights.
"Inside, the sedan is as premium as any Lexus can get. The cabin is highlighted by a plethora of leather along with the NuLuxe-trimmed seats that are available in three different colorways. More options are included in the higher-trim F Sport and F Sport Dynamic Handling Package variants."
"To be honest, we never would have figured out this is a minivan if Kia didn't outright say it was one. This is your first look at the next-generation Carnival, and it looks more like an SUV than what it actually is.
ADVERTISEMENT - CONTINUE READING BELOW ↓
"Few details have been shared by the Korean carmaker. All we have to go on so far is that the all-new Carnival will be getting the brand's signature tiger nose grille, and that it will flaunt 'high-tech' headlights. Hey, we said it wasn't much.
"And since this is a teaser sketch, there's really no telling how much of this will carry over to what finally rolls off the company's production lines. Those massive wheels are most probably gone. Its SUV-like proportions, though? Maybe it'll stick."