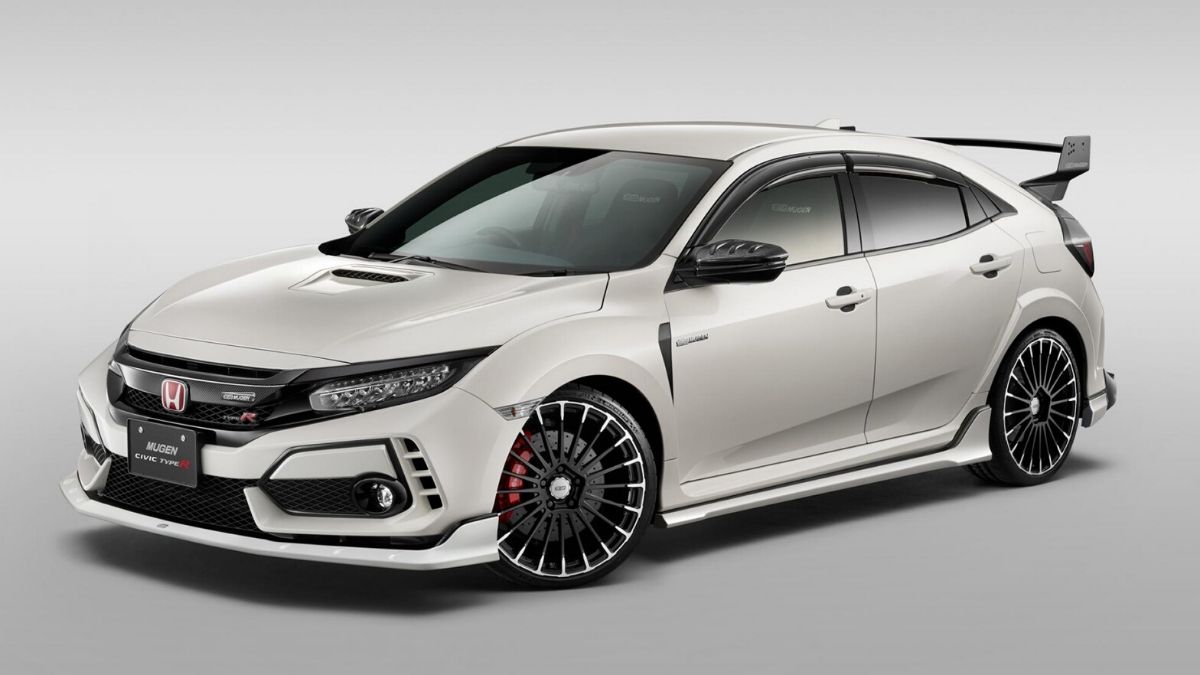 "'Shrinking violet' and 'FK8 Honda Civic Type R' are phrases rarely seen in the same sentence, but Japanese tuner Mugen—which was founded back in 1973 by Soichiro Honda's son Hirotoshi—clearly reckons that some folk wants a bit more, well, visual impact.
"If that sentence in this context fills you with dread, feel free to shield your eyes for a moment, because Mugen's tuned Type R is not for the faint-hearted.
"Check out the aero addendums for starters. There's an XXL carbon rear wing, a new roof spoiler, an extremely busy rear diffuser, lower side sills, a new front lip, and even carbon wing mirror covers. Oh, and then there's the new hood which can even be had in full carbon fiber (with even more vents) for the equivalent of £8,179 (around P500,000) in Japan. Ouch.
Continue reading below ↓
Recommended Videos
"Mugen hasn't confirmed what prices might be like in the rest of the world, but to give you more of a flavor, the aforementioned rear wing alone would set you back the equivalent of £7,361 (roughly P450,000) in Japanese Yen. It's not cheap."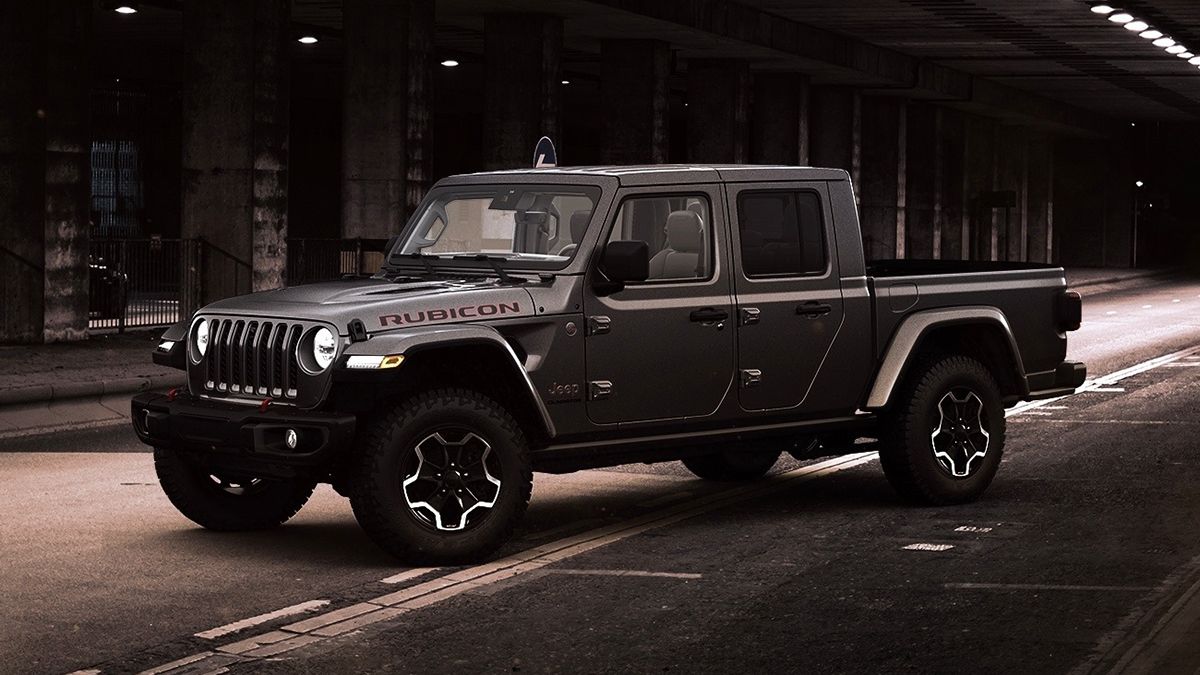 "In December last year, Jeep Philippines announced that the Wrangler-based Gladiator would be arriving to the local market around mid-2020. Well,  it's mid-2020 now, and it appears the American car manufacturer is sticking to its schedule.
"'Watch out for the most anticipated ride of the year. Arriving soon,' the Facebook post reads. And yes, that is the Jeep Gladiator.
"No exact launch date or details have been released just yet, but suffice to say that that Auto Nation Group (ANG) clearly isn't deterred by uncertain times. This latest update regarding the Gladiator comes just a little over a month since the country's official Jeep distributor launched two new models, the all-new Renegade and the new Compass. Both these vehicles were launched digitally, and it's very possible the Gladiator may be introduced to Filipinos in the same manner."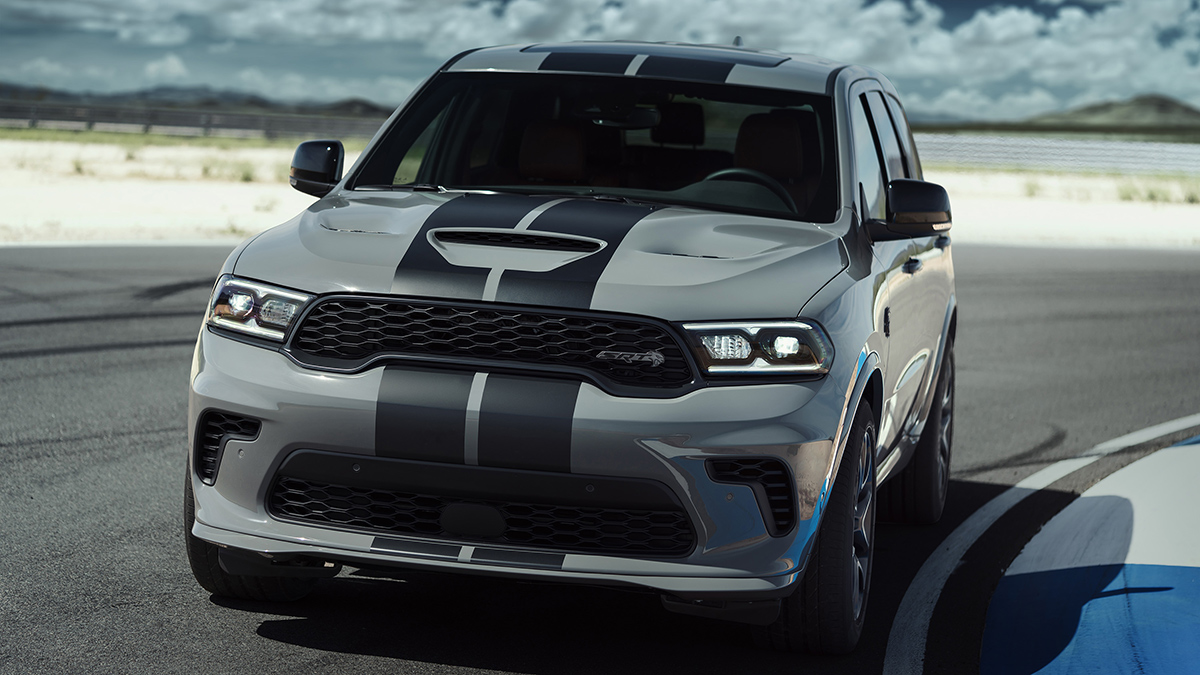 "Well, now we know what ride Dom and Letty will be looking to buy once they decide to ditch over-the-top car chases for raising a family.
"This is the Dodge Durango SRT Hellcat. Yes, Hellcat. The American carmaker has gone all-out and tucked a hearty 6.2-liter supercharged V8—the same one powering the SRT Hellcat Charger and Challenger—and has created what it calls a vehicle 'for muscle car people with families.'
"Initial thoughts? Good luck cleaning up the rear seats when little Billy loses his lunch while Dad is turning a corner. Other than that, this family car is a spec-sheet tour de force: 710hp and a whopping 875Nm of torque, 0-60mph (97kph) in 3.5sec, a quarter-mile in just 11.5sec, and a top speed of 290kph. Insane."
"Here we are waiting for the Jeep Gladiator to arrive in the Philippines, while the American carmaker continues to expand the pickup model's lineup in the US market.
"This is the Jeep Gladiator Altitude, and it's the brand's response to consumers who prefer a slightly cleaner appearance over the aesthetic that standard units come with straight from the factory. No performance enhancements here as the truck still comes equipped with a 3.6-liter Pentastar V6 engine, but if you're a fan of blacked-out components, this should appeal to you."
"The Gladiator Altitude gets a body-colored grille up front with dark gray trim, and body-colored fender flares. Its Jeep and Trail Rated badging are now black, as is its hardtop. The theme is carried over to the interior with black cloth seats, black stitching, as well as a 'Wizard Black' instrument panel. Capping the new appearance are 18-inch aluminum wheels finished in attractive Granite Crystal wrapped in 255/70 R18 Bridgestone Dueler all-terrain tires.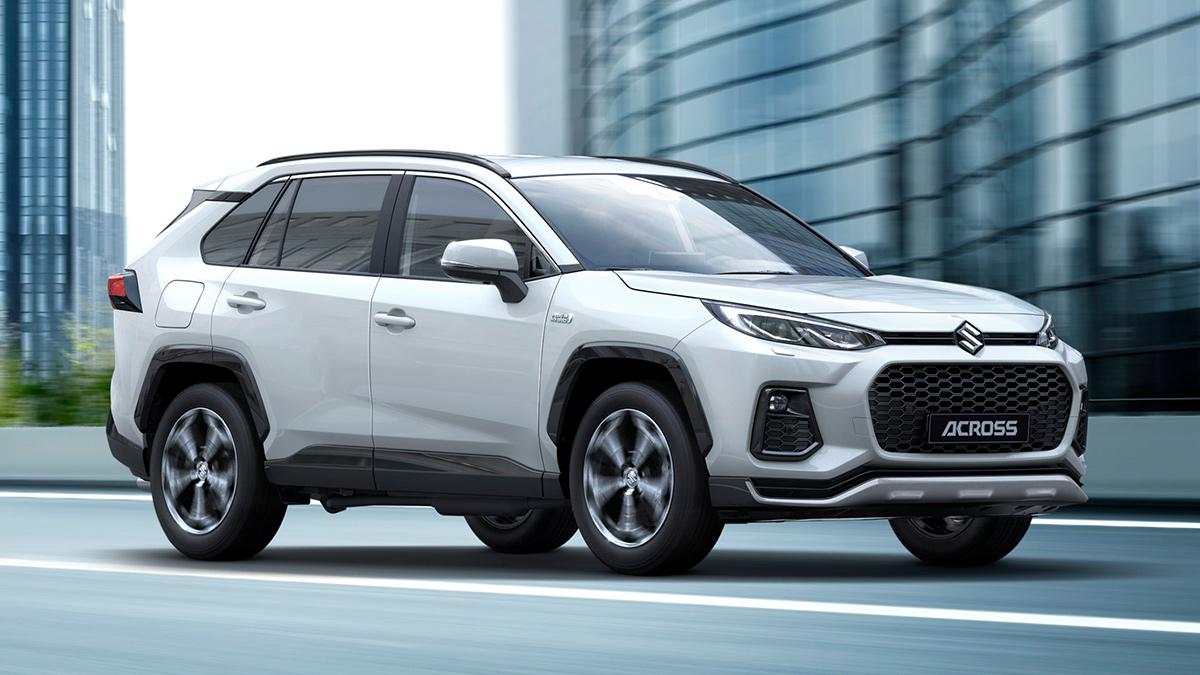 "We knew this crossover looked familiar. Take a look at it from any other angle other than up front and it's unmistakable—this is the Toyota RAV4 sporting a different face and the badge of fellow Japanese carmaker Suzuki.
"This is the new Suzuki Across and it's set to hit European showrooms later this year. Essentially, this is a rebadged RAV4 hybrid with smaller and less-angular headlights joined together by Suzuki's signature minimalist grille, rounded-out facial features, different wheels, more plastic bits in the front, and, well, a Suzuki badge.
"Aesthetically, almost everything in the Across is carried over from the RAV4. This includes the interior, which is practically identical to the Toyota crossover it's based on. The brand has gotten a little more playful with its use of color in the cabin, though, with some nice red contrast stitching on the dashboard, seats, and door panels.
"Underneath the hood of the Across is Toyota's 2.5-liter A25A-FXS Dynamic Force gasoline engine paired with electric motors powered by a 18.1kWh lithium-ion battery. While the company hasn't revealed the vehicle's total output, its electric power alone produces 134kw and 270Nm of torque. This crossover is a 4x4, and it also features a handful of advanced safety tech like Dynamic Radar Cruise Control, a Pre-Collision System, and Lane Tracing Assist."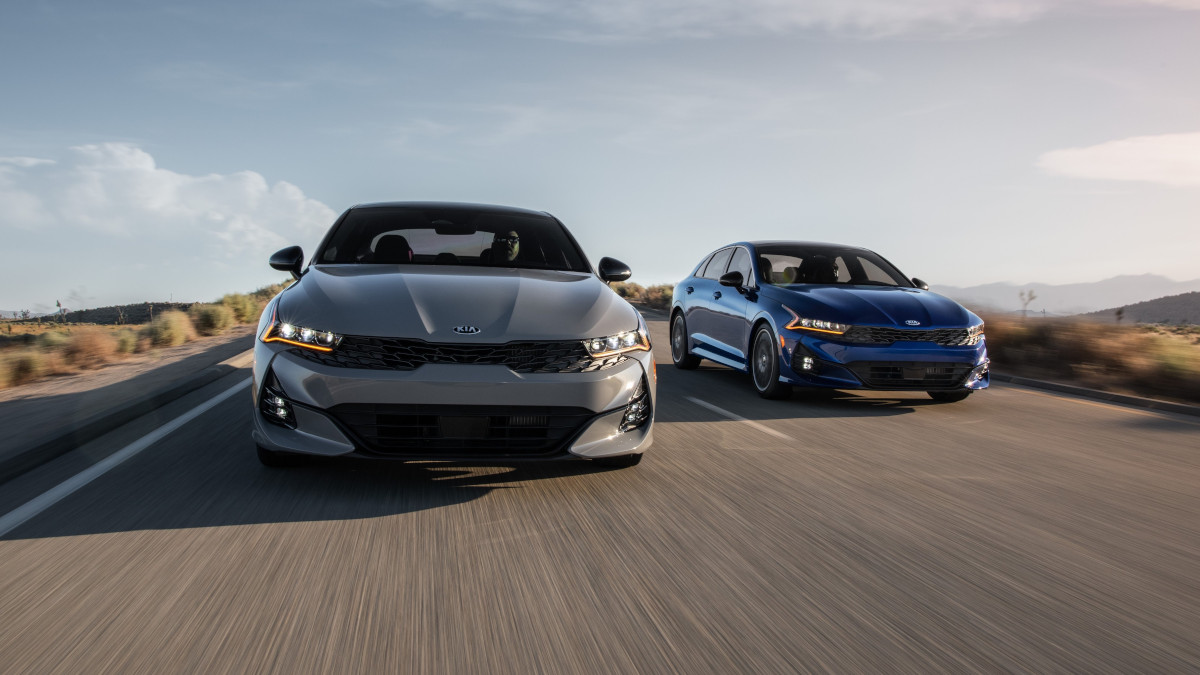 "It took a while, but it's finally here: Kia has officially launched the all-new K5, known in our market as the Optima. We've already seen a lot of photos of this midsize sedan several months back, but now we finally get to see it in its final form.
"As mentioned in our previous story, there will be multiple engine options available. Now that the next-generation model has been launched, we can confirm that it'll be powered (at least in the US market) by either a 2.5-liter turbocharged gasoline direct-injection (T-GDi) engine capable of 290hp and 421Nm, or a 1.6-liter T-GDi that generates 180hp and 264Nm. The former is available in the top-spec GT variant and is mated to a new Kia-built eight-speed wet DCT, while the latter gets an eight-speed automatic transmission."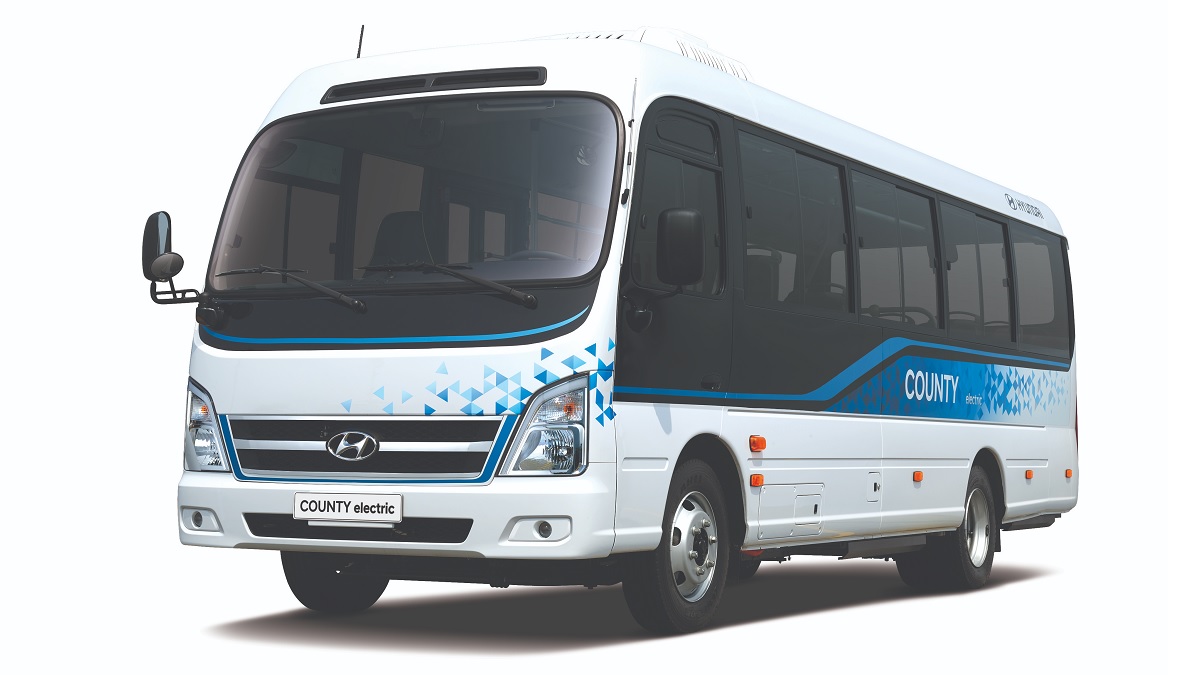 "Hyundai's mobility solutions come in all shapes and sizes, so it seems. From electric kick scooters to electric aircraft, and now this: a fully-electric minibus.
"This is the Hyundai County Electric, the Korean carmaker's newest vehicle that it recently introduced in its home market. It's an eco-friendly people-hauler powered by a high-efficiency 128kWh lithium-ion-polymer battery that boasts a maximum range of 250km on one full charge. Said battery can be recharged in 72 minutes with a Combo 1DC system or in 17 hours with a household 220V outlet.
"The County Bus promises 30% faster acceleration than traditional diesel vehicles within the 50-80kph range. Meanwhile, stopping power is provided by an electronically controlled air-over-hydraulic brake system underneath."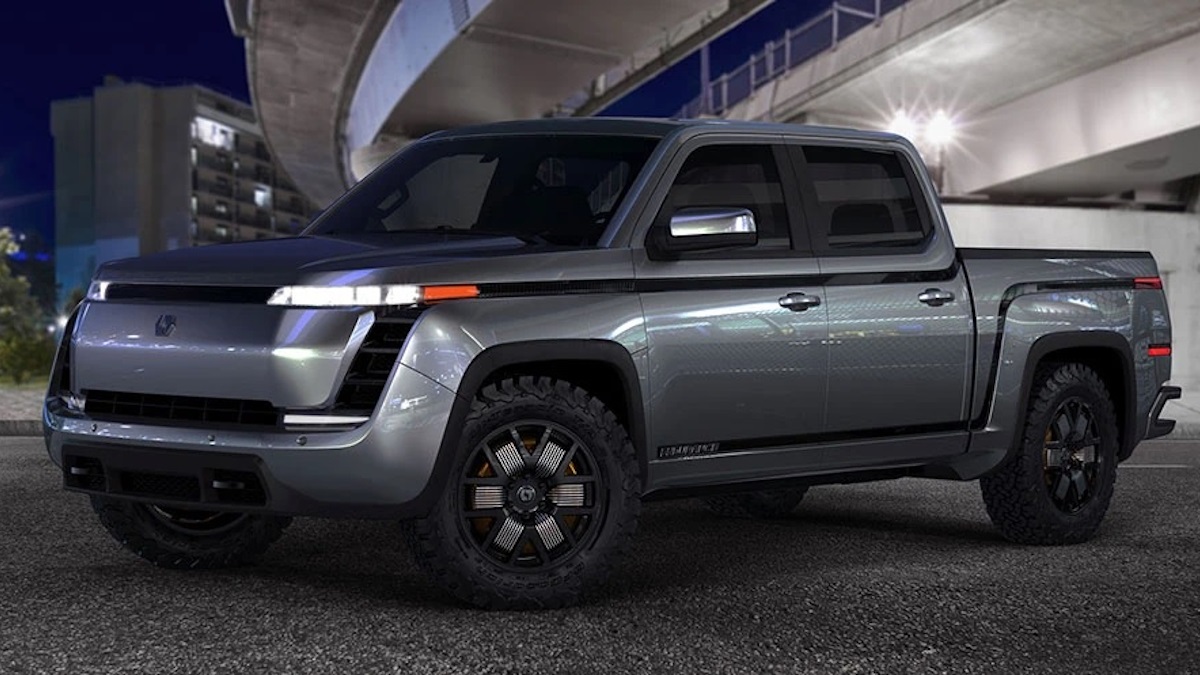 "There's a new electric pickup that has just been unveiled in the US, and it's not a Tesla, a Nikola, or a Rivian. The one pictured above is the Lordstown Endurance, and it's the newest battery powered truck in, er, town.
"If the name somehow rings a bell, then that's probably because you may have already read about it on this space before. Lordstown Motors first previewed the Endurance back in December, and now that we've seen the finished product, we have to say that it looks even better than those initial renders.
"The Endurance is a stylish all-electric machine that boasts 600hp and a maximum speed of 128kph. It can seat up to five people and has a towing capacity of over 3.4 metric tons. It promises a maximum range of more than 400km with a fully-charged battery."
"Hands up, those who've had a red-hot, can't-possibly-fail business idea over Friday-night drinks with pals... then woken up the next morning with a Thor's hammer of a headache and realized that you were in fact boozed-up and talking complete rubbish? Guilty. We all are.
"Unless you're Jim Ratcliffe, chemicals magnate and the fifth richest man in Britain, who sat lamenting the old Land Rover Defender's demise with some mates in his favorite London local a few years back and decided he could fill that void. Fast-forward three years and this is the result: the Ineos Grenadier, named after the tavern in question.
"In the interests of transparency, we asked for an interview with Ratcliffe several times but for now, he's giving a blanket 'no' to media. His only comment on the new car is a rather sanitized paragraph buried in the press release: 'The Grenadier project started by identifying a gap in the market, abandoned by a number of manufacturers, for a utilitarian off-road vehicle. This gave us our engineering blueprint for a capable, durable, and reliable 4x4 built to handle the world's harshest environments.' Meh."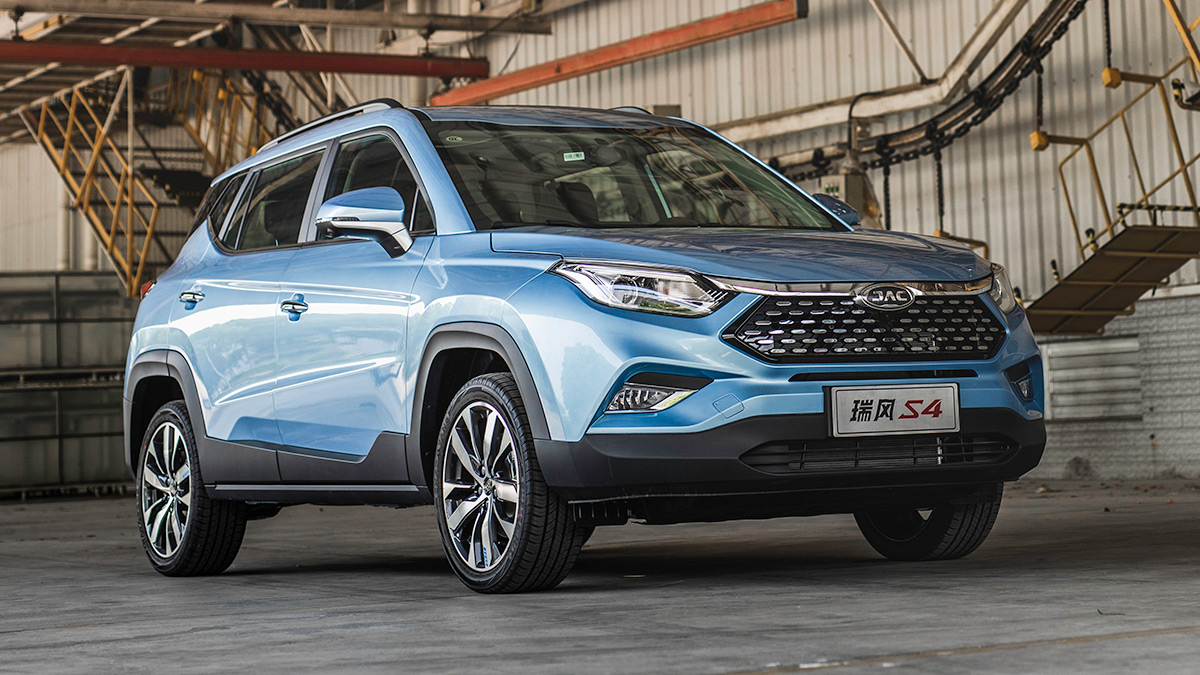 "Yes, you're reading that right. The JAC S4 is a compact crossover with a price tag well under P1 million, undercutting more established names like the Honda CR-V and the Toyota RAV4 by a very considerable margin. Granted, this vehicle is made in China, but its affordability alone may make this thing well worth looking into if you're willing to set aside preconceived notions."
2020 JAC S4
JAC S4 1.5T+ 6MT Luxury – P878,000
JAC S4 1.5T+ CVT Luxury – P928,000
JAC S4 1.5T+ CVT Intelligent – P998,000
JAC S4 1.5T+ CVT Ultimate – P1,098,000
"For that price, you get a 1.5-liter turbocharged gasoline engine capable of up to 147hp and 210Nm of torque between 2,000-4,500rpm. Buyers have a choice between a six-speed manual transmission or a CVT."