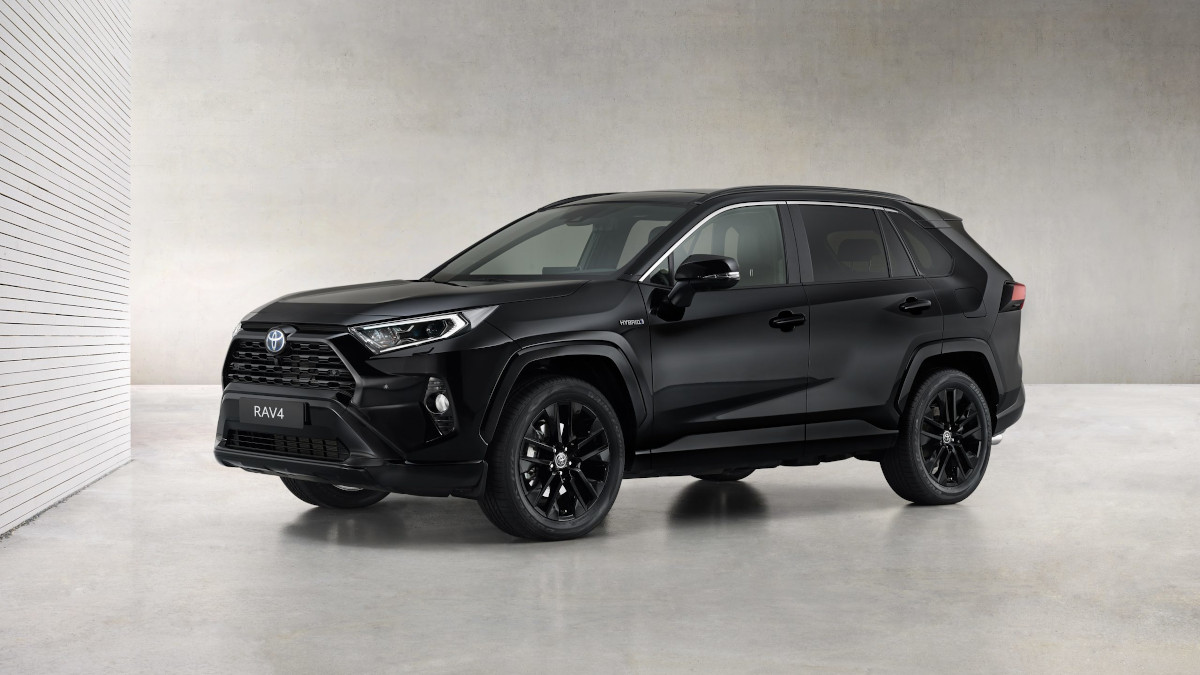 "Carmakers just keep rolling out these blacked-out limited-edition models, and we're all for it. The newest one to surface is the RAV4 Black Edition, and it's what Toyota calls its new 'Dark Star.'
"We'd have to agree that it's a fitting title, as this RAV4 is definitely a looker. The standard version of the crossover is already sleek and sporty as it is, and this new black-on-black finish makes it all the more stylish. Forget the 4x4 model—this is the RAV4 we want Toyota Motor Philippines to bring into our market.
Continue reading below ↓
Recommended Videos
"The exterior features a deep Galaxy Black paint finish. This is complemented by front and lower grilles, front and rear bumpers, door mirror casings, skid plates, and a rear spoiler that sport the same color. The Intelligent Clearance Sonars have been given the same treatment as well. The vehicle sits on 19-inch gloss black alloy wheels.
"The only contrast you'll see on the outside are provided by the headlamps, the fog lamps, the chrome trims on the windows, the emblems and Toyota badges on both ends, and the taillights. Other than that, everything else here is black."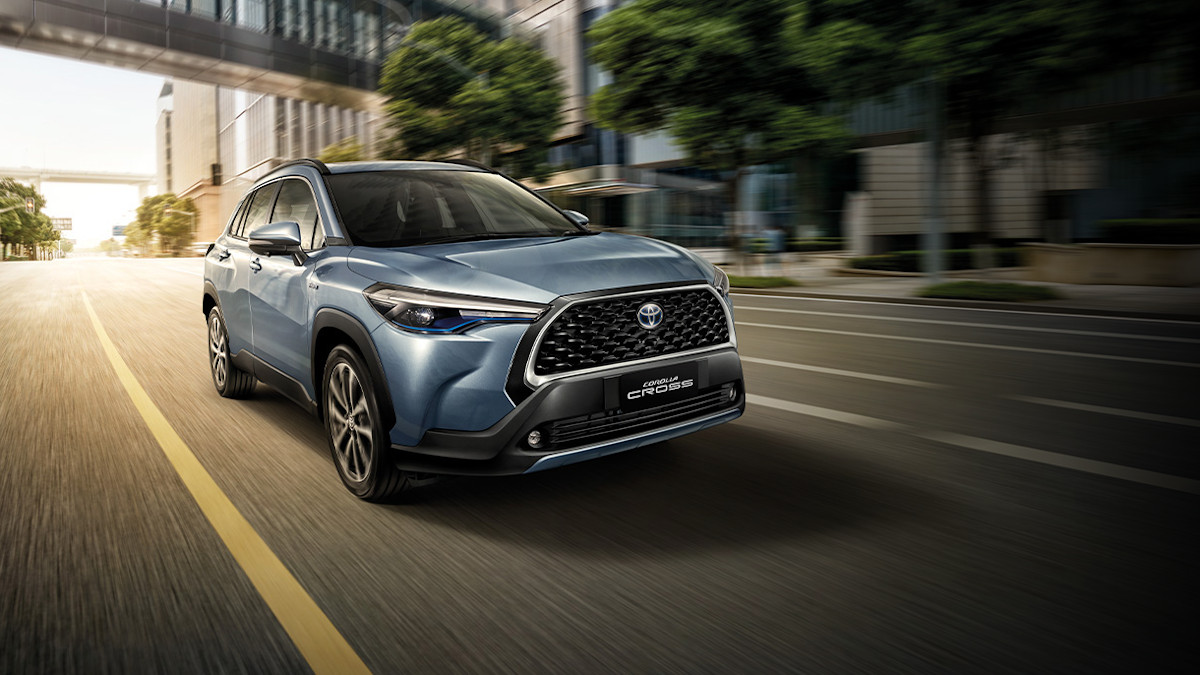 "We recently reported that Toyota Motor Philippines (TMP) could be launching the Toyota Corolla Cross here in our market soon. Well, it turns out that "soon" was the perfect word, as we've just been told by our source that TMP is eyeing a possible August launch.
"That's only a tentative date, though—nothing is official yet as of this writing. We were told that if the schedule falls through, the launch could be pushed further back to September. But enough about the timeline—we can settle with knowing that it's set to arrive in 2020. On to the more important question: How much will it cost?
"Thankfully, our guy has given us an estimate. He told us that the petrol-powered Corolla Cross could be sold at around P1.3 million, while the hybrid variant might carry a heftier P2-million price tag. "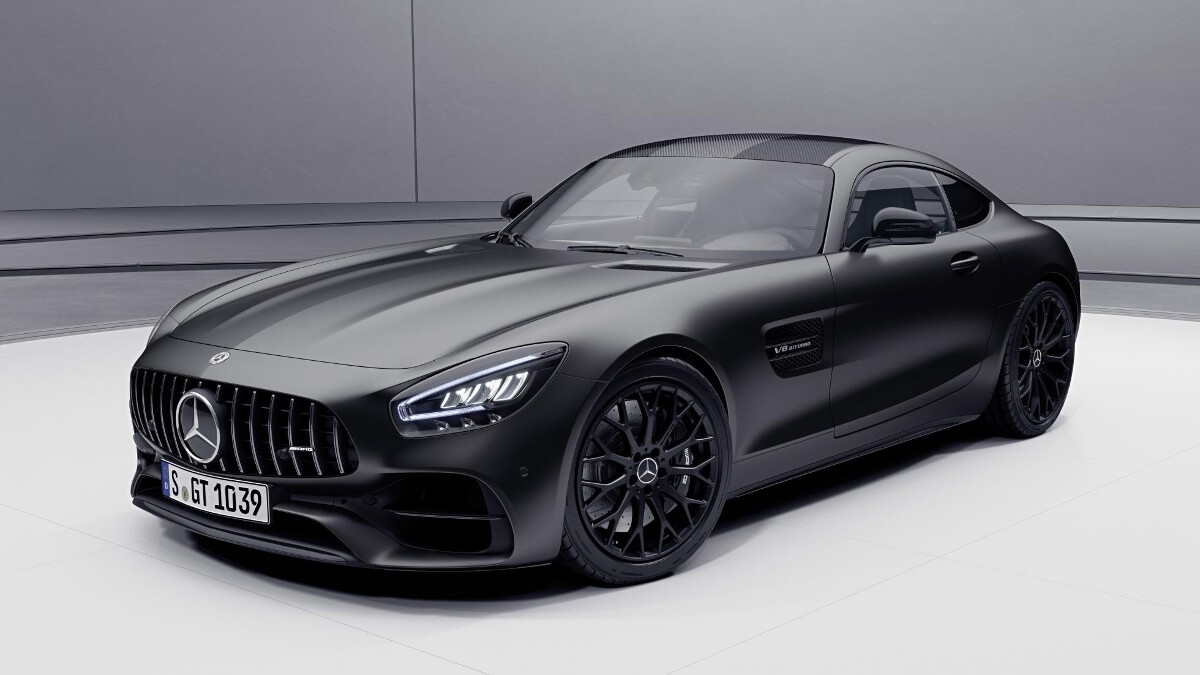 "It'd be fair to say that the AMG GT range was getting a little bit messy, particularly after the recent announcement of the mega-looking Black Series. Mercedes clearly thought so, too, and promptly decided that the lower end of the range was the perfect place to start tidying up.
"As a result, the old GT and GT S have both been scrapped in their hard- and soft-top forms, to be replaced with what you see here—an updated and altogether more serious entry-level GT.
"The old GT made do with 469hp, while the GT S upped power to 515hp, but the new entry point to the range gets 523hp from its twin-turbo V8 engine. It also gets more equipment as standard, including an electronically locking rear diff, high-performance composite brakes, a lithium-ion starter battery, and an all-important Race mode."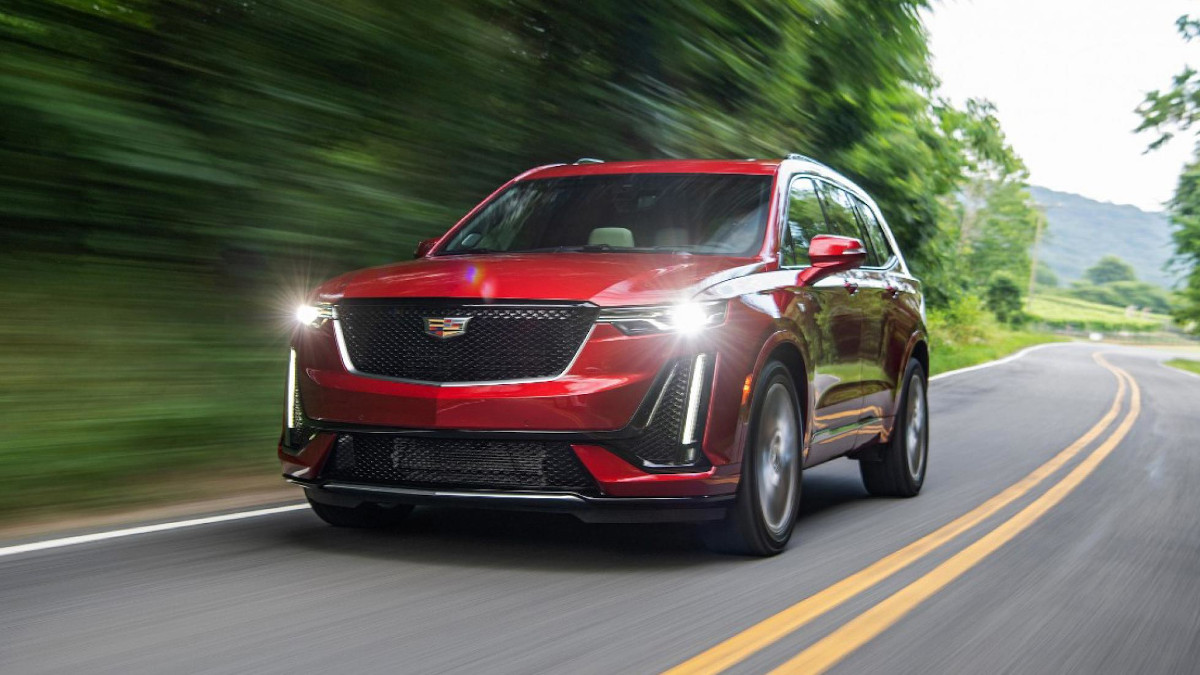 "It might have seven seats and the dimensions of a Range Rover, but the Americans regard the Cadillac XT6 as a crossover. Heck, XT6 even stands for Crossover Touring 6, apparently.
"As a result, Wyoming-based protection specialist AddArmor is claiming that its modified XT6 is the safest crossover in the world. We reckon they're probably telling the truth too, because although the new Nissan Juke might have just been given a five-star Euro NCAP rating, AddArmor's XT6 gets a $28,000 (P1.37 million) 'anti-intrusion package' to protect its occupants from criminals, terrorists, and active shooters. Yikes.
"The first thing AddArmor does is (you guessed it) add some armor. Instead of the usual ballistic steel, though, it uses lightweight, custom-fit ballistic protection panels made from synthetic laminate materials that are apparently 60% lighter and 10 times stronger than steel.
"It also swaps out the factory-fit glass for shatterproof ballistic stuff and fits run-flat tires that can manage 80km with a puncture, but the modifications don't add so much weight that you need a mountain of power to move the thing."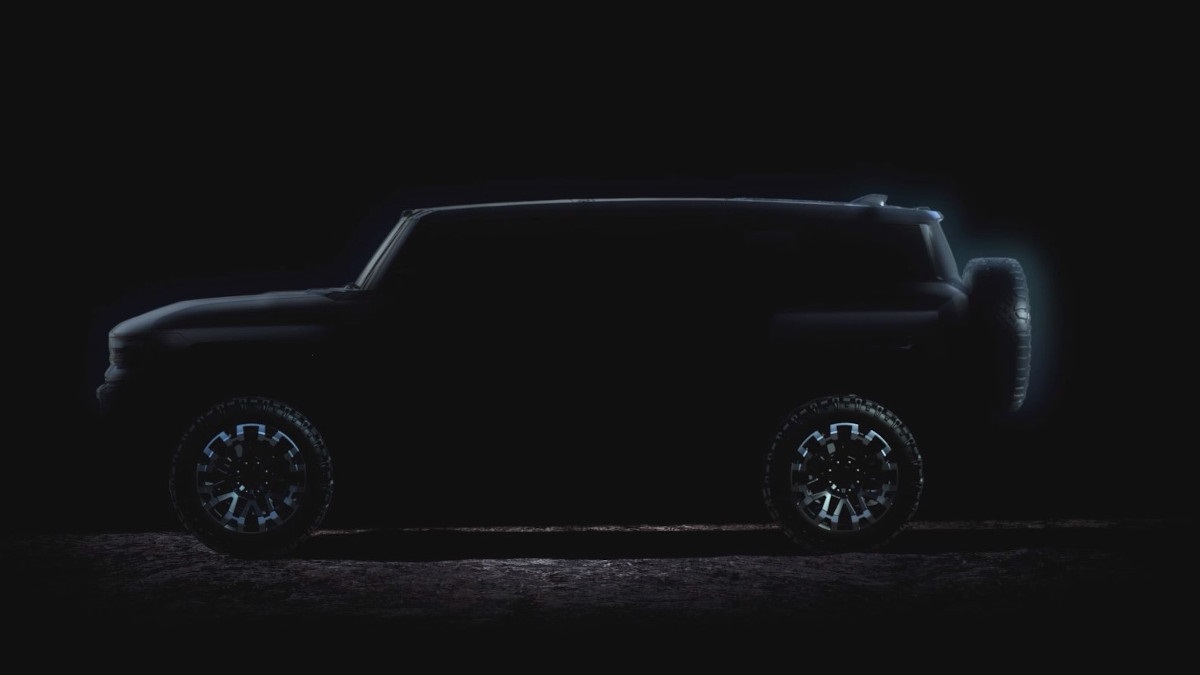 "It's been almost a year since we first heard about the possibility of an electric Hummer, and we've seen a number of previews, trailers, and sneak peeks since then. But now, after months of anticipation, we've finally received confirmation that the official reveal of the new Hummer EV pickup is right around the corner.
"How close is it? Well, GMC is set to pull the covers off this new Hummer during the US fall season, which in calendar terms means at the end of September at the earliest. We don't know about you, but we're definitely looking forward to that unveiling.
"As mentioned in our previous stories, the new Hummer EV will be capable of generating 1,000hp and 15,574Nm of torque through its zero-emission electric setup. All this power translates to speed, as the vehicle can supposedly go from 0-60mph (97kph) in just three seconds. The new electric pickup will also sport a removable roof to create a "unique open-air experience"—click here in case you haven't seen it yet."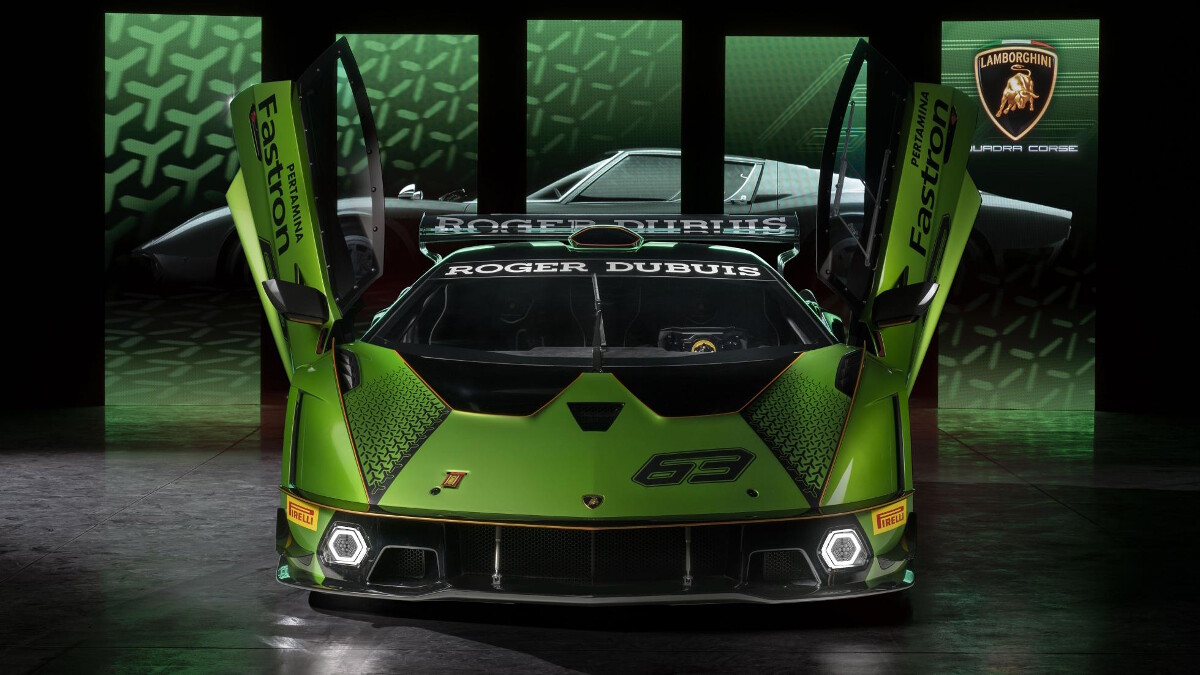 "Lamborghini does a fine line in naturally aspirated V12 engines. Has done, for decades. Lamborghini also does a fine line in naturally bonkers track machines, and this is its latest—and perhaps its most bonkers.
"It is called the Essenza SCV12, and its headline is the fitment of the most powerful, naturally aspirated V12 Lamborghini has ever built. Total power now stands at a heady '820hp+.' 'Lamborghini is a brand constantly looking to the future and searching for new challenges,' explains big boss Stefano Domenicali. The challenge here, of course, it to hold onto your breakfast."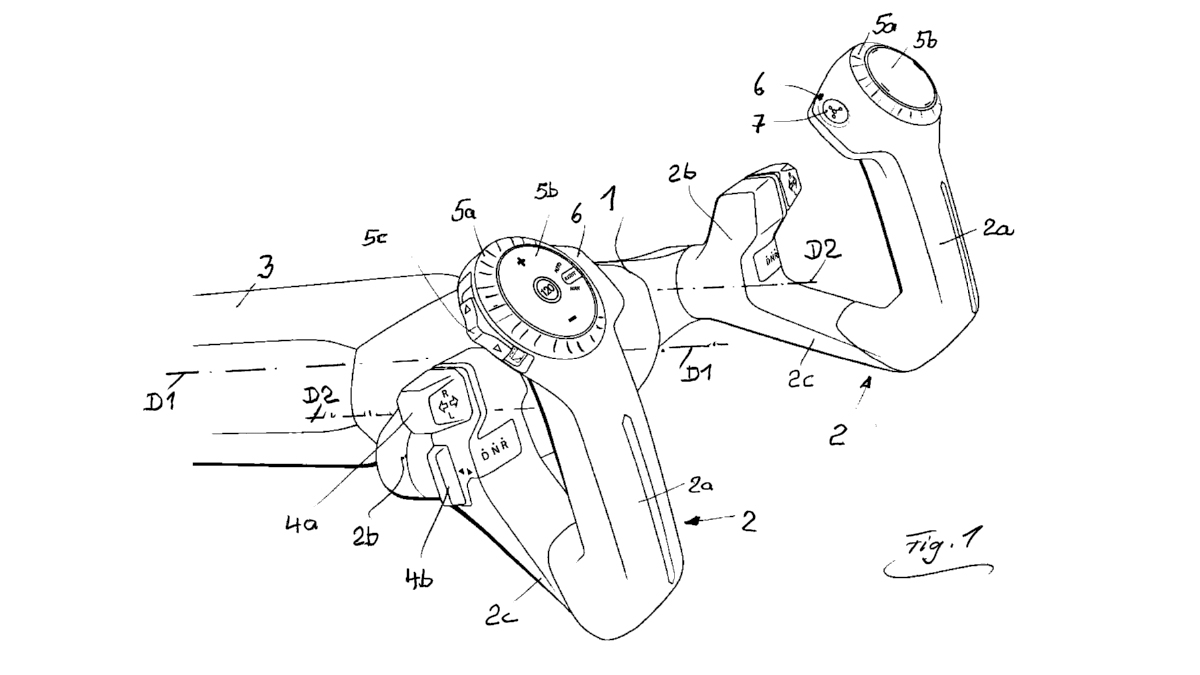 "The image you see above is of a patent filed by Bayerische Motoren Werke Aktiengesellschaft, otherwise known as BMW, back in January 2019. It was only recently published, and it's basically a steering handle composed of a pair of joystick-like grips with various controls on them.
"According to the patent description, this is part of the development of a partially autonomous car, though there's no indication of exactly what model this is. There's plenty to take in, but unfortunately, the patent filed is entirely in German. There are a few things we can pick up just by looking at the sketches, though.
"The first thing that stands out is that the gear selector is now located on the left side handle underneath what we assume are the signal light controls. Dials are installed on each handle, too, and at least one of them features audio and volume controls. Scanning the patent also shows that the handle may feature elements designed to manage vehicle autonomy. You can check out the patent filing in its entirety at the WIPO IP Portal."
"Yep, the 5- and 7-Series are about to get fully-electric versions, as BMW pushes to cut CO2 emissions by at least a third per vehicle by 2030. It's also aiming to cut emissions from its factories and facilities by 80%, per vehicle produced, to less than 10% of what they were in 2006.
"'The goal,' says the German carmaker, is in 10 years' time 'to have a total of more than seven million electrified BMW Group vehicles on the roads—around two-thirds of them with a fully-electric drive train.' By the end of next year, BMW will already have five EVs in its roster—the i3, the i4, the iX3, the iNext, and the Mini Electric—and by 2023, it should have no fewer than 25 electrified models in its lineup, half of which will be full-EVs.
"As we know, BMW is all about choice. No more dedicated EV platforms for the foreseeable, it told us a couple of weeks ago. Instead, platforms that can accept EV, hybrid, and the usual internal combusion engines will still be available. Which means the next BMW 7-Series will be available with four different powertrain options: gasoline or diesel, both with 48V mild-hybrid systems, a plug-in hybrid, or a full-on electric setup. Same goes for the next-gen 5-Series and X1, both of which will be available with an e-motor and batteries instead of an internal combustion engine and a fuel tank."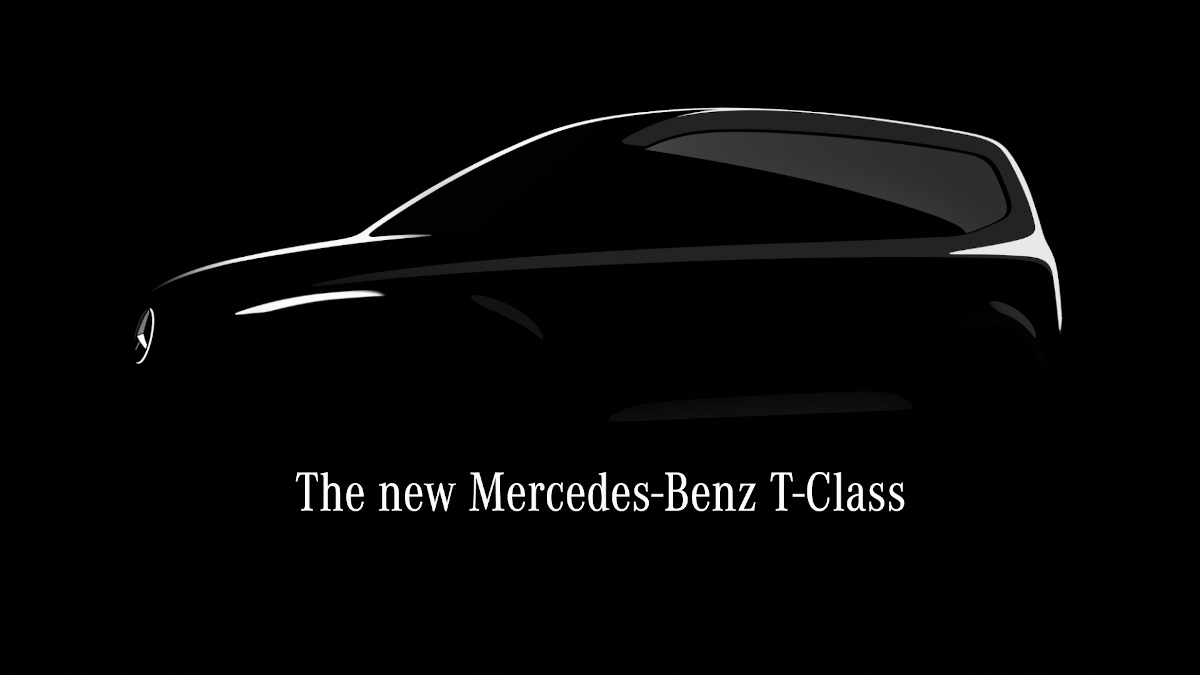 "Mercedes-Benz just previewed a brand-new model called the T-Class, a small van that's set to be unveiled in 2022. And yes, it's a prospect we find intriguing and interesting.
"The German carmaker seeks to provide a more compact substitute to its V-Class models, and takes aim at families and "leisure-oriented people" with the new T-Class. Not much info was given, but we do get a few details. The T-Class will be built with two rear sliding doors, and will be offered with conventional drive systems. More important, there'll be a fully-electric version available. The company said that the vehicle will be undoubtedly a Mercedes-Benz, too, bearing the brand's DNA and signature characteristics.
"Mercedes-Benz also mentioned that the new T-Class will be offered at an attractive price-value ratio, though we still have no estimate on how "attractive" that price tag will be. Then again, we still have a way to go before we see the official reveal, so we'll just have to sit tight and wait for now."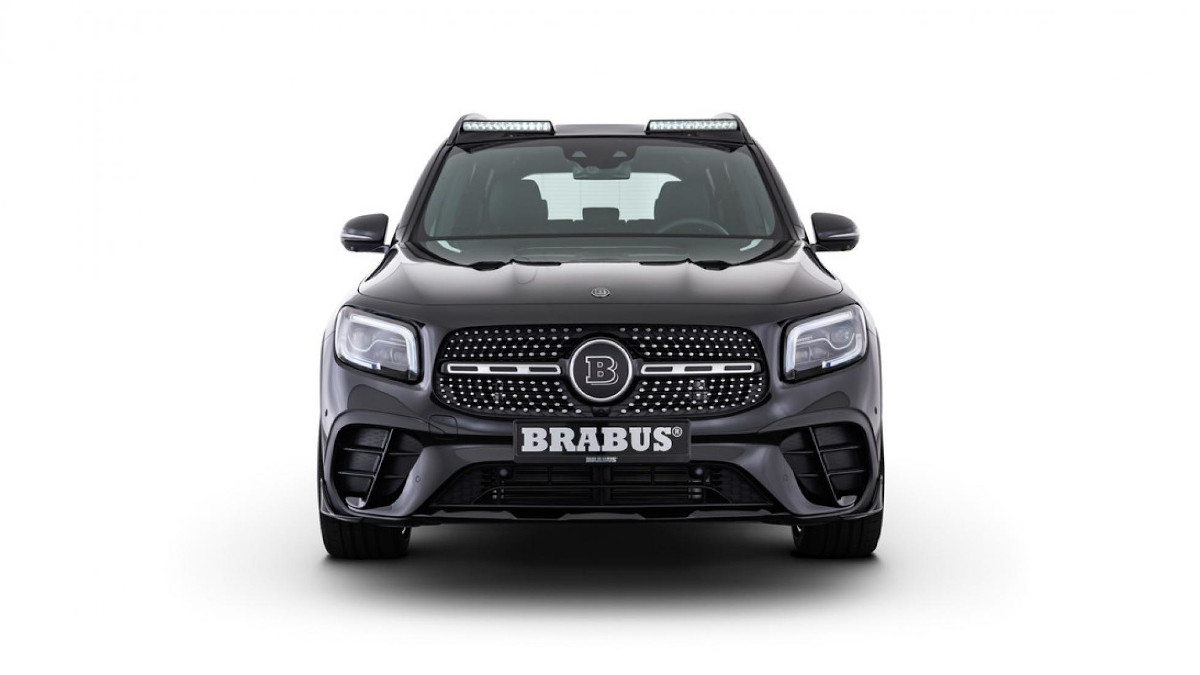 "The big news here is not that Brabus has given the Mercedes-Benz GLB a little bit of extra power and some new wheels. Oh no. The real news is that Brabus has fitted the Mercedes GLB with light bars.
"Light bars, of course, are completely excellent things that make anything cooler. But why would Brabus fit them to Merc's boxy seven-seat SUV? Well, your guess is as good as ours, but we're not complaining.
"The German tuner says its styling updates are characterized by 'sporty elegance' and that the light bars (or Power Beams as Brabus calls them) provide extra safety when driving at night using high beams."