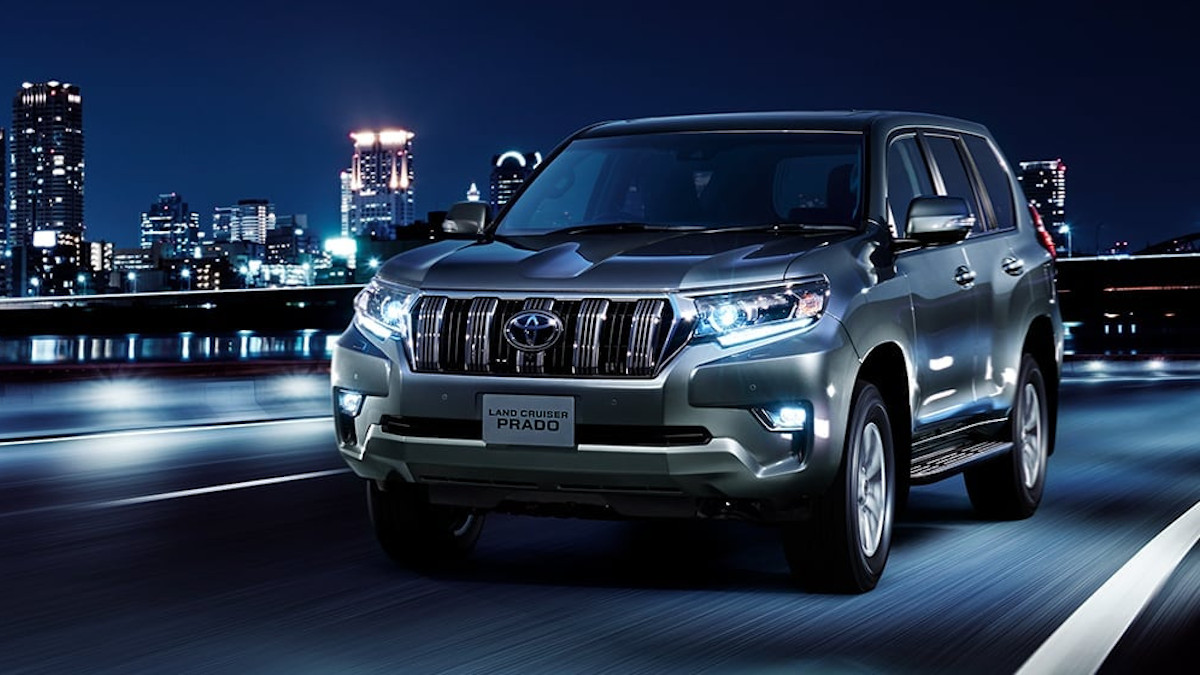 "There's one advantage that the Toyota Land Cruiser has against its rival, the Nissan Patrol: a diesel engine option. While the Patrol only comes as a gas-guzzling premium SUV, the Land Cruiser can be had with either a petrol or an oil-burning mill.
ADVERTISEMENT - CONTINUE READING BELOW ↓
"To be exact, there are two diesel engines available—the V8 on the LC200 and the in-line-four on the Prado. The latter, however, may be a bit lacking in oomph for some people, as it produces significantly lower figures compared with the former. The diesel Prado may be the more affordable variant, but it's much less potent, producing only 410Nm of torque versus the LC200's 615Nm.
"That's now in the past, though, as Toyota has just introduced a new 2.8-liter turbodiesel engine for its popular SUV. This new powerplant, thanks to a larger turbocharger, now produces 201hp and 500Nm of torque. It's still not as brawny as the Patrol, but it comes pretty close. In terms of output, it also puts the Prado on a par with most midsize SUVs on the market."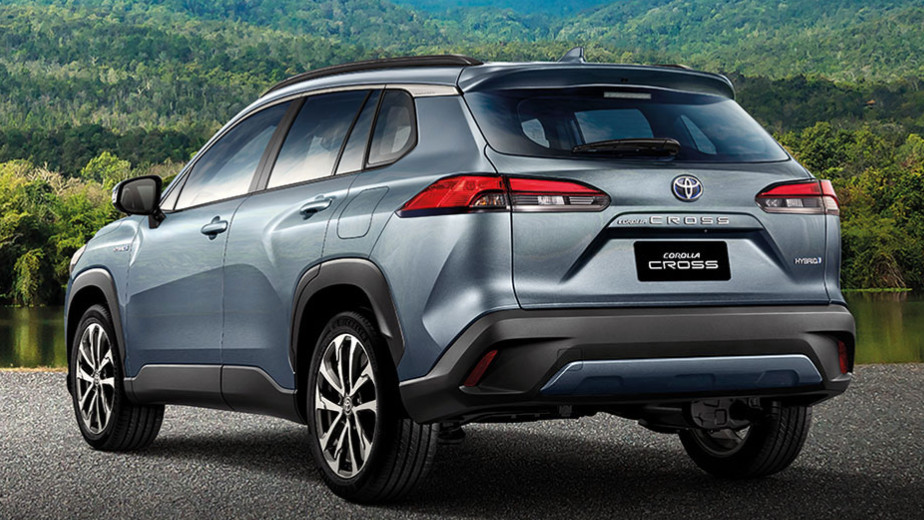 "We said in our previous story that the Toyota Corolla Cross, if and when Toyota Motor Philipines (TMP) does launch it here, could start at P1.3 million. Well, our source has now given us more specific figures, and it appears our initial prices are in the same ballpark.
"According to our guy, the gasoline-powered Corolla Cross will supposedly sell for P1.285 million. Meanwhile, the hybrid variant—which we said could be priced at P2 million—will apparently have a much smaller price tag than expected at P1.65 million. That figure will make this, a compact crossover, only slightly more expensive than the hybrid Corolla Altis, a compact sedan.
"We've been told that the PH-spec Corolla Cross will also come equipped with a host of safety features. A reversing camera will come as standard, while the Toyota Safety Sense package will be available with the hybrid, along with blind-spot monitoring and rear cross-traffic alert functions."
ADVERTISEMENT - CONTINUE READING BELOW ↓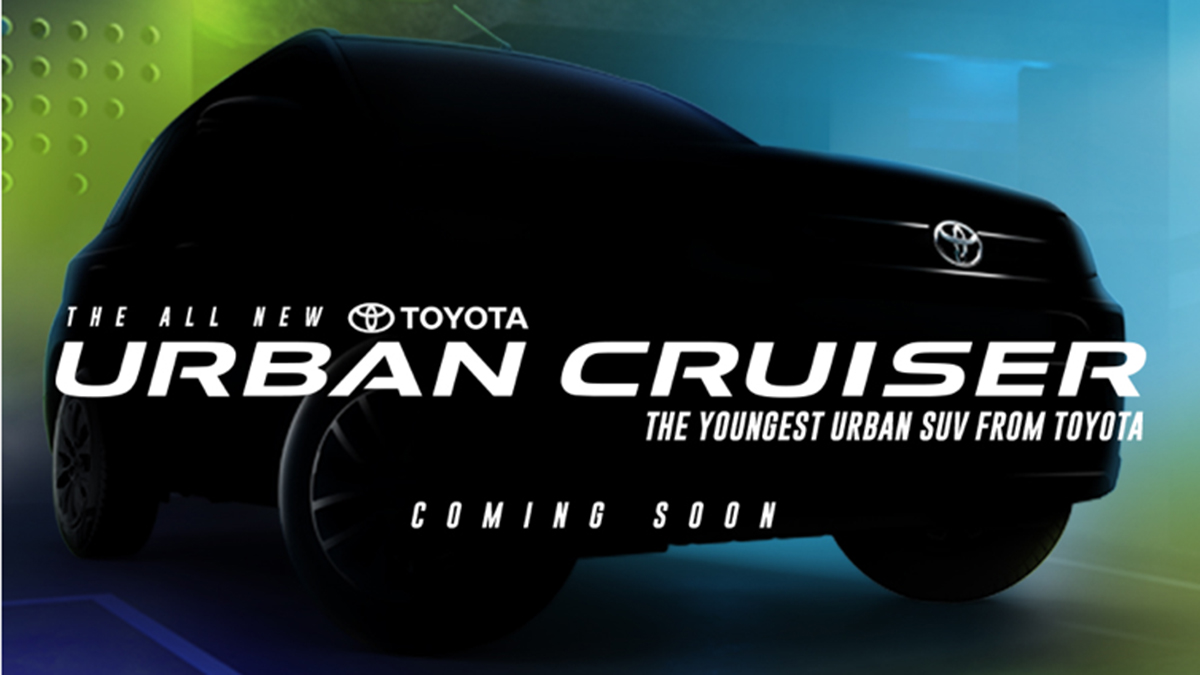 "Well, this is some neat news from the Indian market. Toyota has just teased an 'all-new' crossover for the country called the Urban Cruiser, which it's marketing as a hip city-friendly ride.
"Don't get too excited, though. We say 'all-new' because, well, all local reports indicate it's simply a rebadged version of an offering that's familiar around our parts. The upcoming Urban Cruiser is supposedly a Vitara—or a Vitara Brezza, as it's known in India, rather—carrying the Toyota badge.
ADVERTISEMENT - CONTINUE READING BELOW ↓
"No confirmed engine details, no photos, and no prices. The Vitara Brezza in India, though, can be had in four variants and comes equipped with 1.5-liter K15B engine mated to either a five-speed manual transmission or a four-speed automatic, capable of 103hp at 6,000rpm and up to 138Nm of torque at 4,400rpm. Expect the Toyota Urban Cruiser to offer similar if not identical performance to its S-badged counterpart."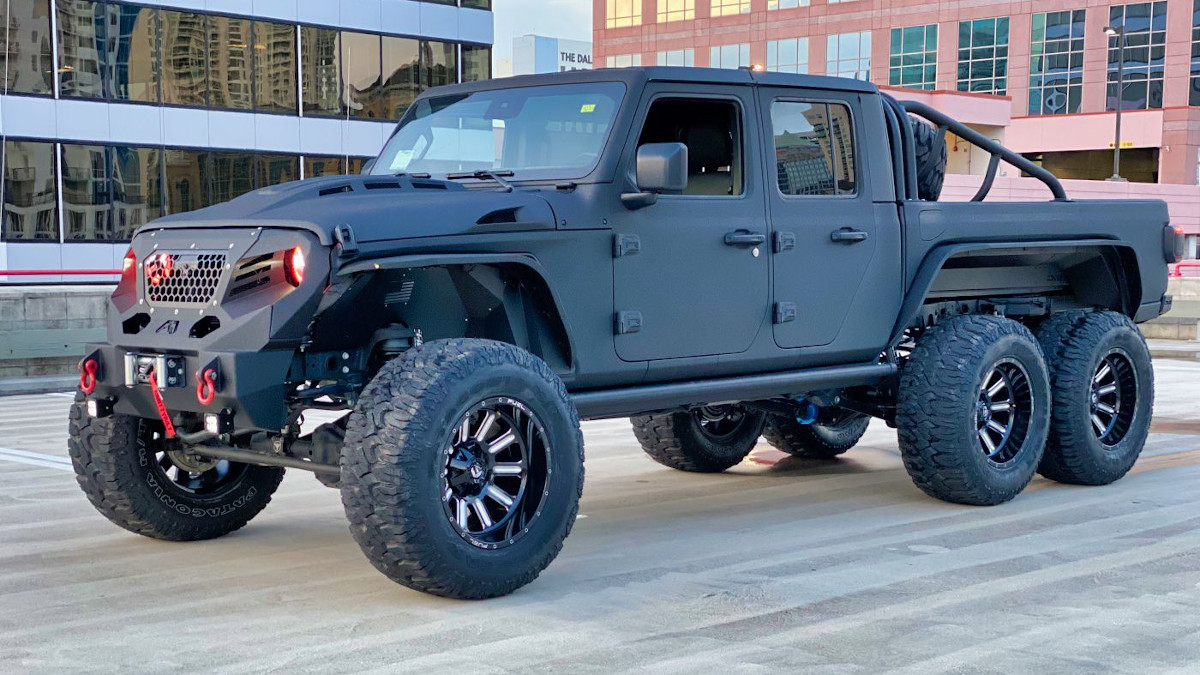 ADVERTISEMENT - CONTINUE READING BELOW ↓
"To be honest, these things don't really need much explaining: Manufacturer releases off-roader, then some aftermarket Frankenstein out there sees it and slaps two extra wheels to its drivetrain. This here is the SF 6x6G—So Flo Jeeps' six-wheeled take on the Jeep Gladiator—and, while the images here pretty much speaks for this vehicle, we're going to get into it anyway. Because why the hell not?
"So, what's been done here? As So Flo says, it took a brand-new Jeep Gladiator, cut it in half, extended its frame, added an extra pair of wheels, and played around with whatever was left. Most of the body has been swapped with bits made from the tuner's own molds, and, supposedly, the doors are the only things that have been left stock.
"The truck runs on custom suspension featuring a five-inch lift kit with Falcon shock absorbers featuring 14 inches of travel, and 38-inch Patagonia tires. Power from a 300hp engine sitting under a dent-resistant fiberglass hood is sent to all six wheels, and buyers also have the option to ditch this in favor of a Chevrolet Corvette's 6.2-liter LS3."
ADVERTISEMENT - CONTINUE READING BELOW ↓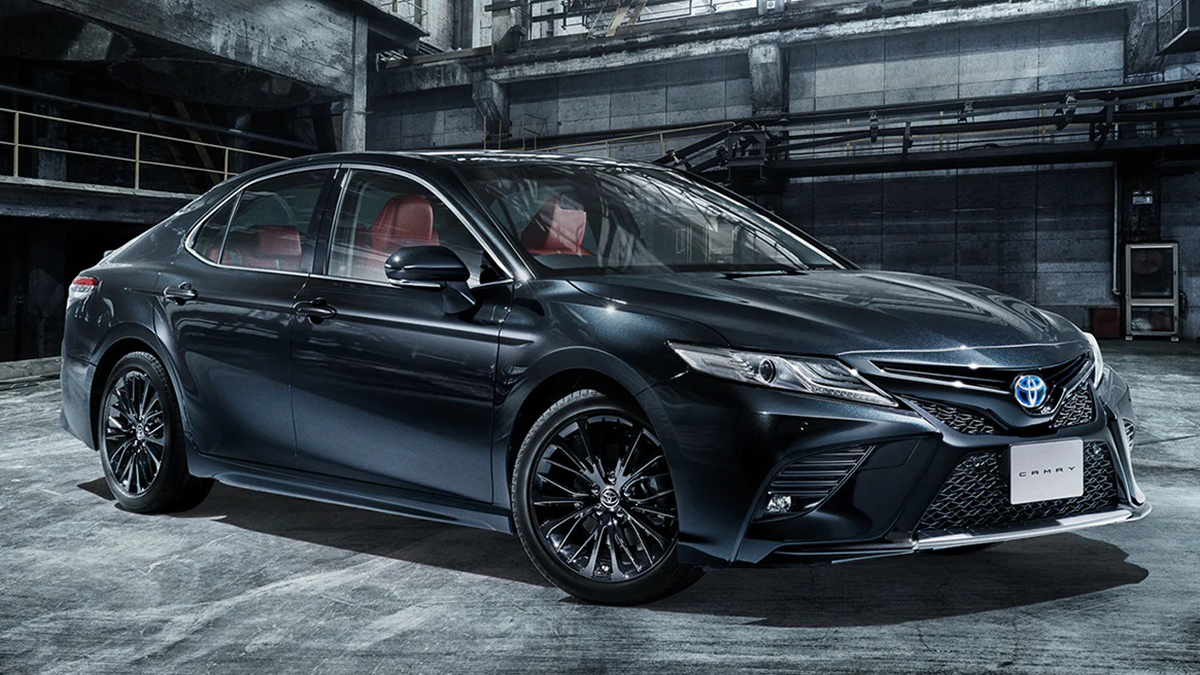 "It's amazing what a change in color can do for a car. One minute, you're looking at a classy midsize sedan; the next, you're gawking at a very stealthy piece of machinery. This is the case for the Toyota Camry, which is seeing a Black Edition release in the Japanese market to celebrate 40 years since the release of the Celica Camry.
ADVERTISEMENT - CONTINUE READING BELOW ↓
"Let's get one thing out of the way first: The Black Edition is a purely aesthetic alteration, so there are no performance changes to be found here. It's available in either two-wheel-drive or with Toyota's electric 4WD system, and runs on the same hybrid setup featuring a 2.5-liter Dynamic Force engine and electric motors as Japan's top-spec Camry WS.
"What is new here are black 18-inch multi-spoke alloy wheels, smoked headlights and taillights, and a new lower grille molding. Buyers also have the choice between a popping red interior or a stealthy one covered in black leather. All this, combined with the Camry Black Edition's Precious Black Pearl exterior finish, makes for what's arguably the current-generation midsize sedan's sleekest look yet."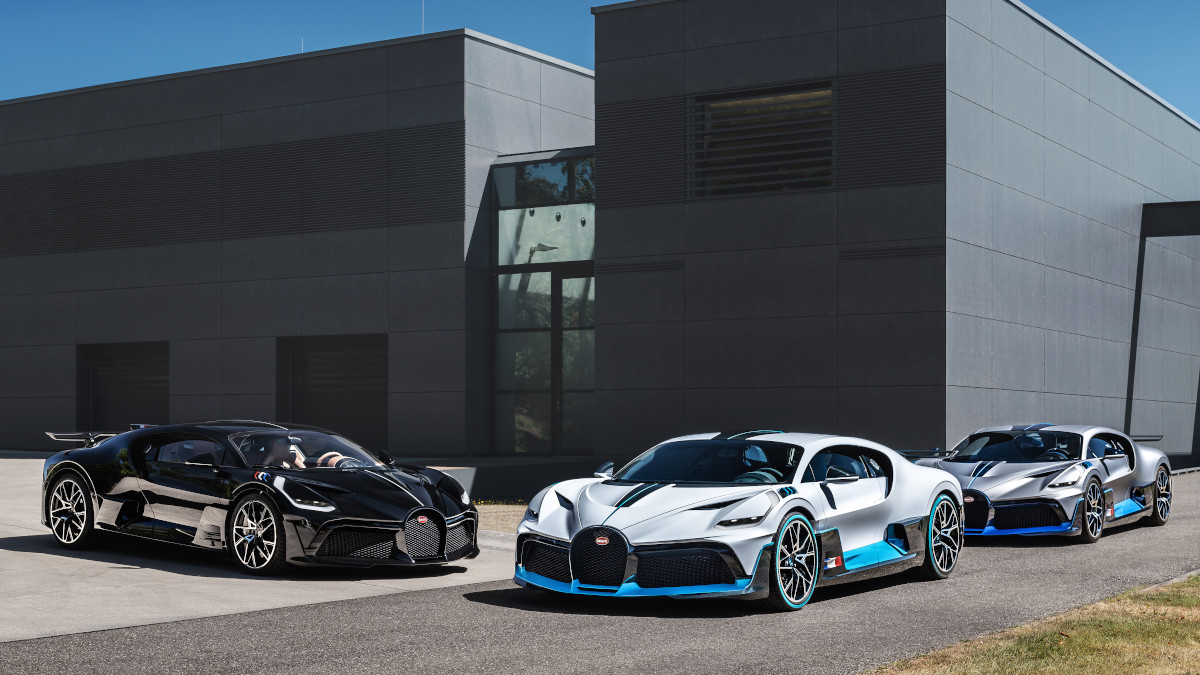 ADVERTISEMENT - CONTINUE READING BELOW ↓
"Not that we would know from experience, but hypercar deliveries are a pretty big deal for two reasons. First off, they're extremely limited: In the case of the Bugatti Divo, only a total of 40 units have been built. And two, they're ridiculously expensive—one Divo carries a €5 million (P291 million) price tag.
"For that exclusivity and cost, a car manufacturer damn hell better make a show out of handing you the keys. Thankfully, Bugatti knows a thing or two about this, holding a fancy photo shoot for the inaugural batch of Divo units heading to customers in Molsheim, France."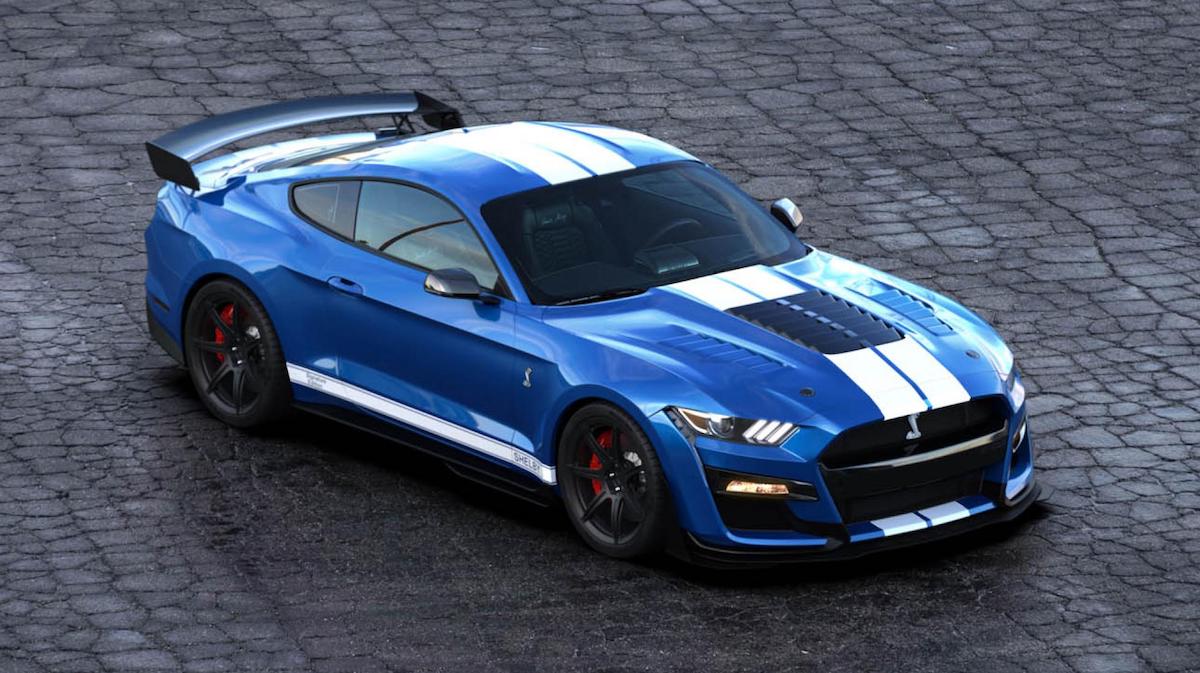 ADVERTISEMENT - CONTINUE READING BELOW ↓
"Welcome, Internet, to the wild, wild world of the Shelby GT500 Signature Edition. We hope you're sitting down.
"You'd have been forgiven for thinking that the circa 750hp in the standard Shelby GT500 was plenty to be getting on with, but Shelby American is now offering a $29,995 (P1.47 million) upgrade pack that includes engine updates to take the 5.2-liter V8 over the 800hp mark.
"The new hardware includes a smaller performance supercharger pulley as well as a new intercooler and heat exchanger sitting under a vented carbon-fiber hood. Nice. It's not all about out and out power, though, as the ultimate Mustang has also been lowered on track-focused springs and been given a 'more aggressive suspension tune.'"
ADVERTISEMENT - CONTINUE READING BELOW ↓
"We previously reported that Kia Philippines will be launching a new vehicle in the fourth quarter of 2020, and we guessed that it could be the Stonic. The carmaker has yet to confirm this as of this writing, but we're definitely hoping we guessed correctly because the subcompact crossover just received some updates that we'd love to see in our market as well.
"Most noteworthy among these updates is a line of new powertrains. Heading that list is Kia's new mild-hybrid electric vehicle (MHEV) 'EcoDynamics+' setup that now makes its way to the Stonic. It combines a new 'Smartstream' 1.0-liter T-GDi engine with a 48V MHEV system.
"The MHEV setup also sports a new mild-hybrid starter-generator (MHSG) unit that switches the vehicle from 'motor' to 'generator' modes to improve overall efficiency. The MHSG uses electric power to provide assistance during acceleration in 'motor' mode, thus reducing engine load and emissions, and can automatically switch to 'generator' mode during deceleration and under certain conditions to recharge the battery."
ADVERTISEMENT - CONTINUE READING BELOW ↓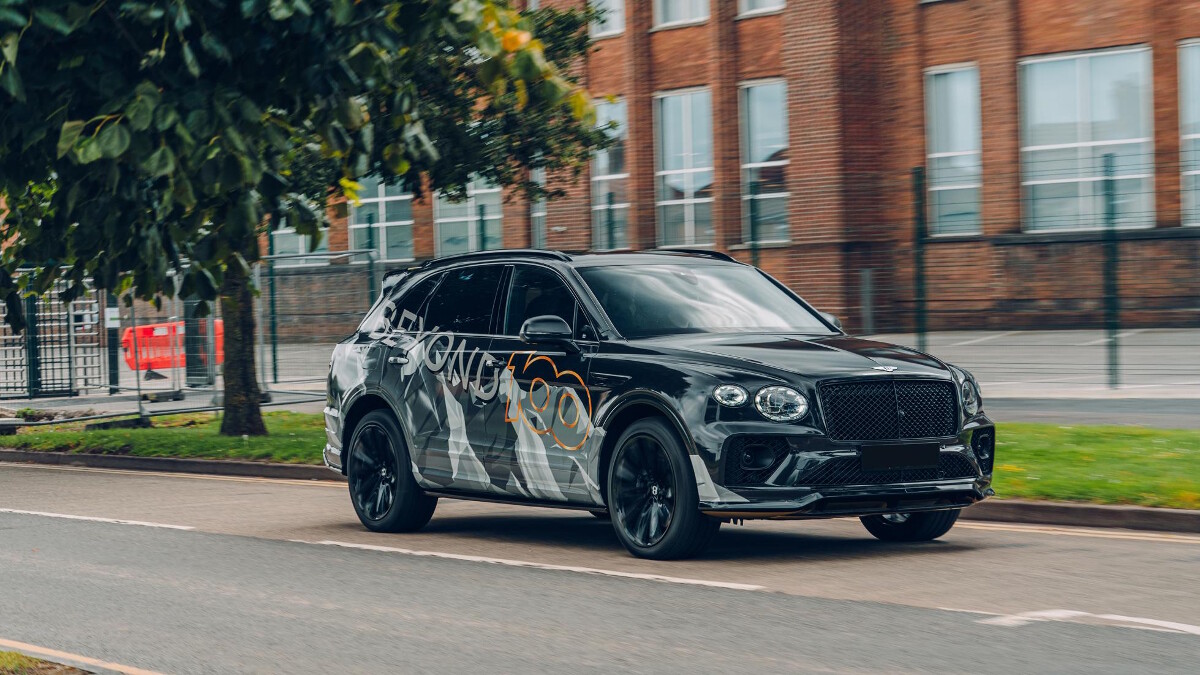 "The Bentley Bentayga recently got prettier. Or less eye-gougingly gopping. Maybe you think it's still an absolute gargoyle, or perhaps it was, in your eyes, never anything less than gorgeous.
"What we can all agree on is that the Bentayga has always been a trifle quick. Indeed, the Bentayga Speed, equipped with its 6.0-liter twin-turbo W12 engine, was good for a 306kph Vmax. Which made it, very marginally, the fastest SUV in the whole wide world. Because that's a sensible, necessary thing to be, apparently.
ADVERTISEMENT - CONTINUE READING BELOW ↓
"Now, the newly facelifted Bentayga—the one with the oval taillights cribbed from Bentley's sublime Continental GT—is available in some markets with just a V8. It's still quite some powerhouse: The 4.0-liter twin-turbo engine delivers 542hp. That said, the loss of the flagship W12 option might have had some people worried for a sequel to the range-topping, record-breaking Bentayga Speed.
"Fear not. Top Gear understands that the tweaked Bentayga Speed, seen here testing near the factory, will indeed retain its mighty W12 engine. We're not expecting a power increase, because the existing 626hp and 899Nm was already enough to make the Bentayga the fastest stately home in the universe."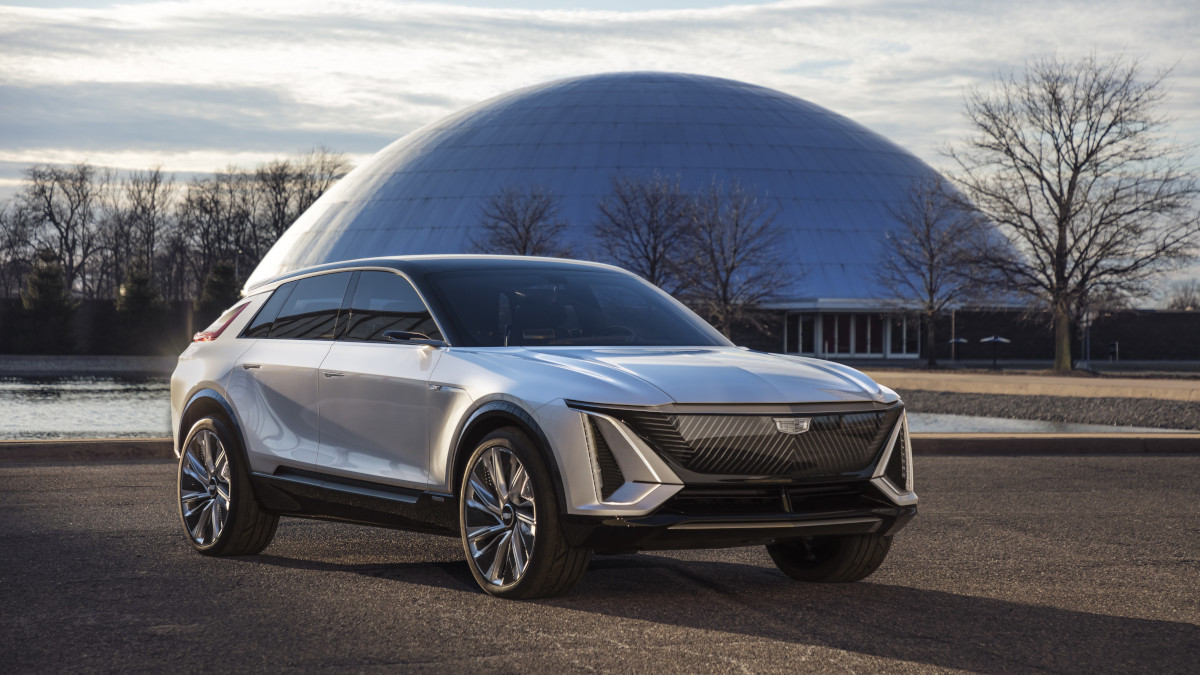 ADVERTISEMENT - CONTINUE READING BELOW ↓
"Over the last few months, General Motors has been preparing for the reveal of another EV apart from the upcoming next-generation Hummer. That EV we're referring to is the Lyriq, the newest fully electric luxury crossover under the Cadillac brand, which has now been officially unveiled in the US.
"The new Lyriq is a stylish EV that's referred to as the new face of Cadillac. It is the brand's first electric SUV, based on GM's modular EV platform and is powered by its new Ultium propulsion system. Its overall design is futuristic, and the black crystal grille that features a choreographed lighting sequence emphasizes just that.
"The EV boasts a maximum range of over 480km on one full charge, has fast-charging capabilities, and comes in both RWD and AWD configurations. It's also equipped with a wide arsenal of safety and driver-assist tech, including the new Super Cruise hands-free driver-assistance feature. It even has a supervised remote parking function that enables the car to park itself with or without a driver behind the wheel."
ADVERTISEMENT - CONTINUE READING BELOW ↓