"The all-new Starlet sports this downward-sloping nose and a black grille that highlight its front fascia. This is flanked by large headlamps and complemented by black plastic trim on the fog lamp housing and the lower lip.
"The rear end gets equally large taillights and a chrome strip accentuating the liftgate. Completing the exterior look are the 16-inch alloy wheels, with lower trims getting 15-inchers.
ADVERTISEMENT - CONTINUE READING BELOW ↓
"Inside the cabin, you get what you'd expect from an affordable hatchback: a mix of black and gray plastic surfaces all around, and a set of fabric seats. That said, it's worth noting that select variants get a digital display for the A/C and an infotainment system with Apple CarPlay and Android Auto compatibility. There are steering-wheel-mounted controls available, too.
"Under the hood, the Starlet packs a 1.4-liter in-line-four engine that generates 91hp and 130Nm of torque. This is mated to either a five-speed manual or four-speed automatic, both of which send power to the front wheels."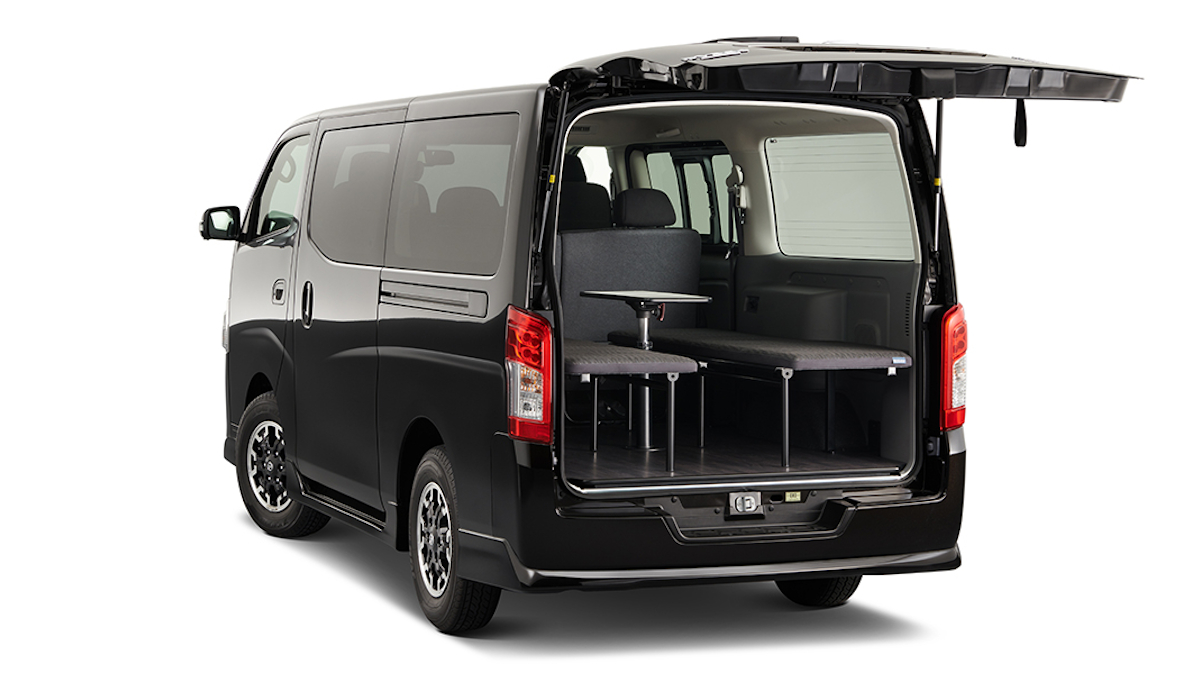 "We all know that people-haulers are incredibly popular here in our market. Well, Nissan just gave the NV350 Urvan some timely updates, and we're sure that these are updates that this van-loving country of ours will like.
"Introducing the new 'Multi-Bed' feature. If it looks familiar, then you may have seen it on the Serena and the NV200 a while back. The NV350's Multi-Bed, however, is a bit different in structure, as it features a three-piece bed system.
"The foldable bed can be attached to both sides of the cabin and can be set up in multiple ways to cater to different types of use. Either side of the bed can be removed to open up more space for cargo, while the middle section can also be taken out to make space for the optional table.
"Now, we say timely because with the looming coronavirus pandemic, people prefer to stay indoors these days. With this new Multi-Bed feature, passengers can work, eat, or even snooze right at the back of the van."
ADVERTISEMENT - CONTINUE READING BELOW ↓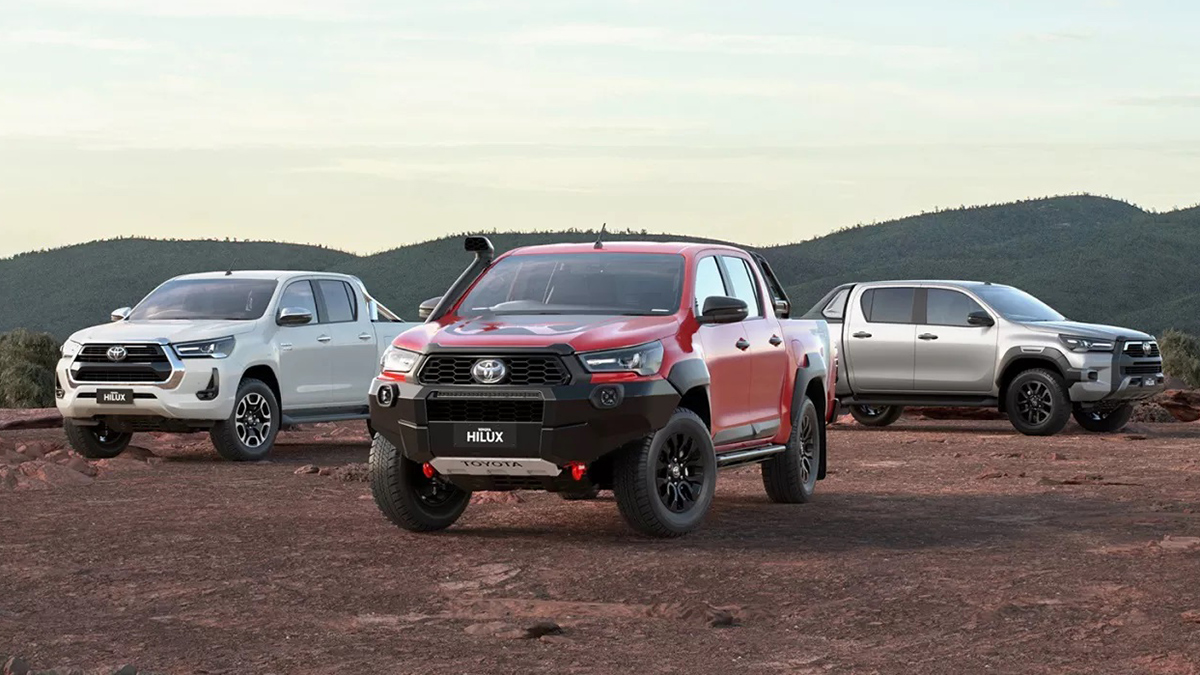 "Here in the Philippines, pickup enthusiasts usually have to turn to aftermarket establishments to transform their rides into towering, extreme off-road-capable beasts. Local manufacturers just don't offer much in this department, save for unique cases like the Ford Ranger Raptor.
ADVERTISEMENT - CONTINUE READING BELOW ↓
"This isn't the case in Australia.
"If the Philippines is a pickup country, then the Land Down Under is pickup country. Having an unreliable ride in the outback can mean a world of trouble over there, so manufacturers have more to offer in terms of real capability.
"Take the new Toyota Hilux for example. Here, the most you'll get from the pickup straight out of the dealership are some aesthetic enhancements and a more snazzy interior package. In Australia? The Japanese car manufacturer has the Hilux Rugged X."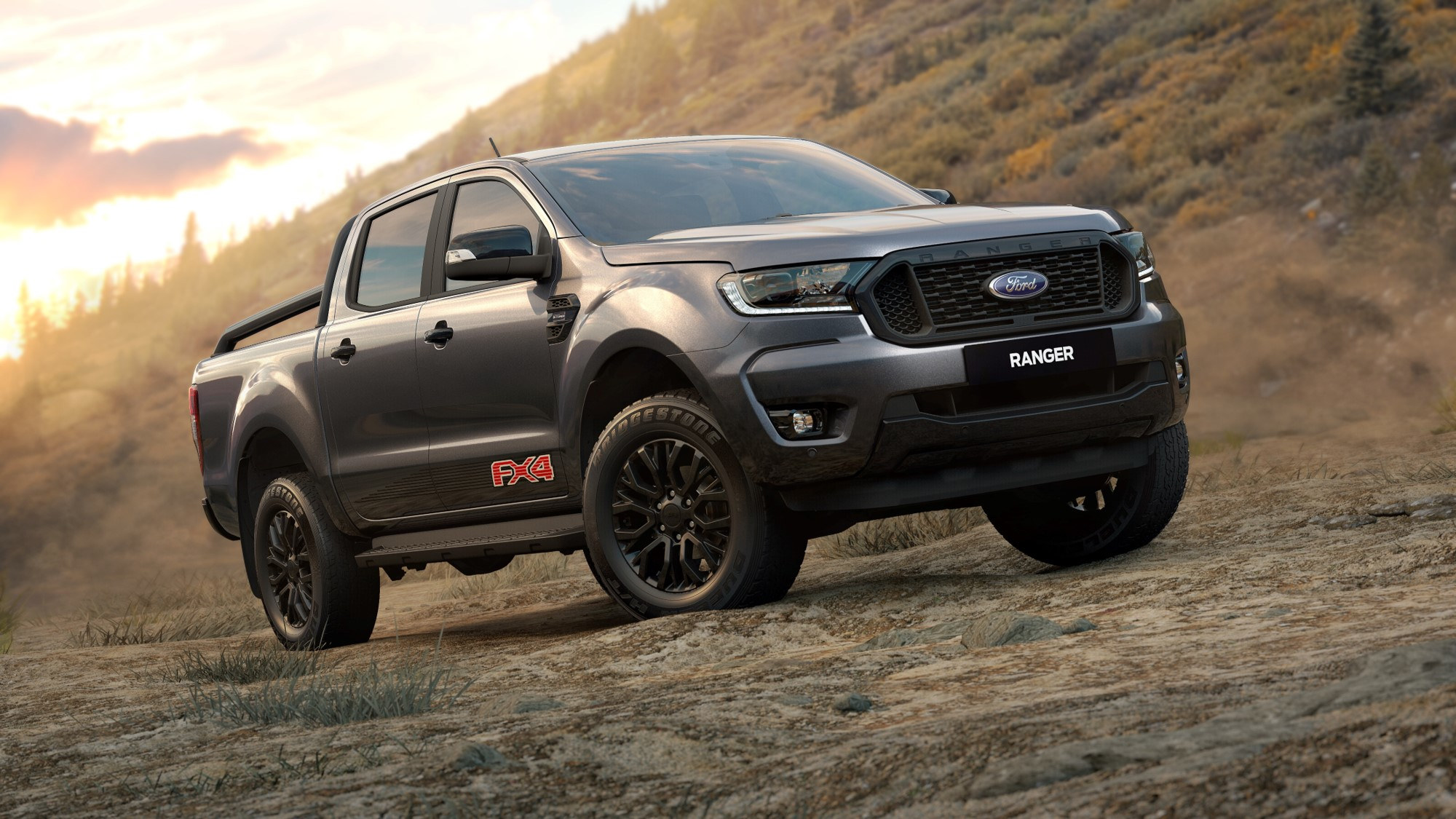 ADVERTISEMENT - CONTINUE READING BELOW ↓
"When the Ranger FX4 was launched back in January, it arrived with a lot of amenities one would look for in a pickup and then some. However, it lacked one thing: a 4x4 drivetrain.
"Well, Ford Philippines has changed just that, as it has just announced that 4x4 configurations for the Ranger FX4 will soon be available in our market. To be exact, the new pickups are set to hit Philippine dealerships on September 25, 2020.
"The FX4 4x4 gets the same styling as its 4x2 counterpart. A black mesh grille, 18-inch black alloy FX4 wheels, and a black tubular sports bar among others, highlight its exterior.
"The interior, meanwhile, is clad in a mix of black soft-touch and plastic materials accentuated with red stitching. It also sports FX4-embossed leather seats and floor mats, as well as an Apple CarPlay- and Android Auto-compatible eight-inch infotainment system up front.
"Under the hood, the FX4 4x4 gets a familiar 2.2-liter turbodiesel engine that generates 158hp and 385Nm of torque. Available gearboxes are a six-speed manual and a six-speed automatic."
ADVERTISEMENT - CONTINUE READING BELOW ↓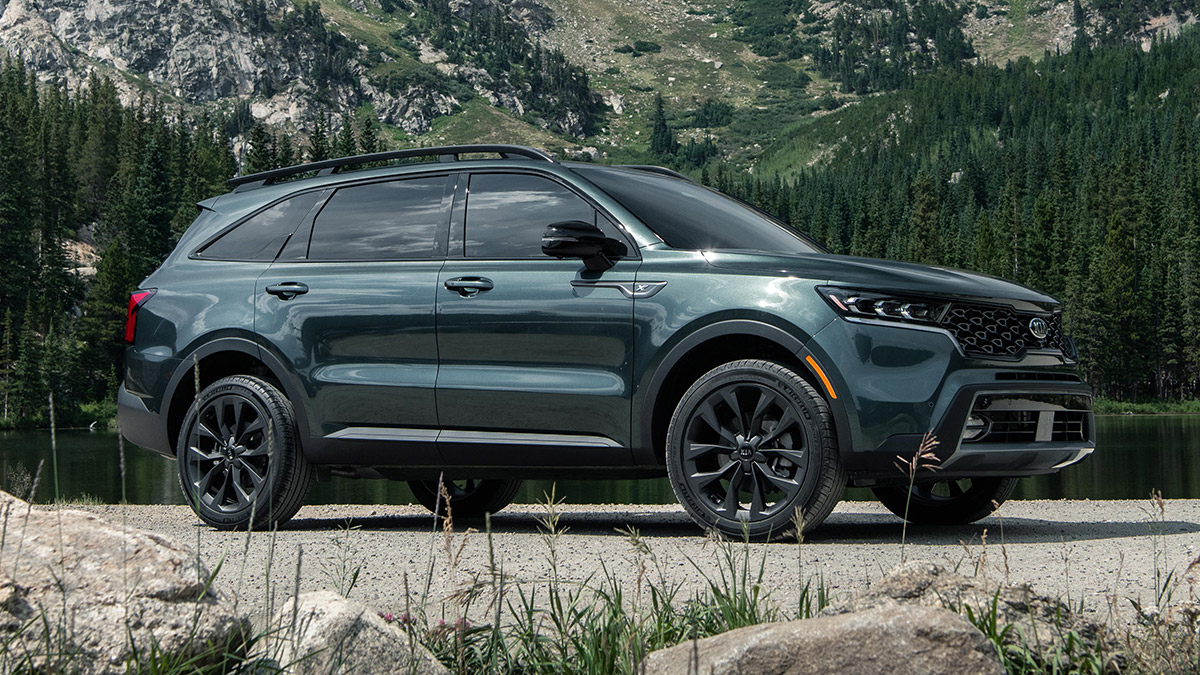 "Earlier this year, Kia gifted the car world the all-new Sorento. The Korean-made SUV intrigued with its new turbo hybrid powertrain—a 1.6-liter turbocharged gasoline engine working with a 44.2kW electric motor to make 227hp and 350Nm. That it looks drop-dead gorgeous helps, too.
ADVERTISEMENT - CONTINUE READING BELOW ↓
"Now, the brand is expanding on the all-new Sorento's proposition by offering it in X-Line form for the US market. This version retains the same overall package but flaunts improvements meant to give the vehicle a little extra versatility off the beaten path.
"The biggest upgrades in the Sorento X-Line SX-Prestige is its advanced all-wheel-drive management system, center locking differential, and downhill descent control. This version of the SUV also rides 211mm off the ground—a 25mm improvement over the standard version."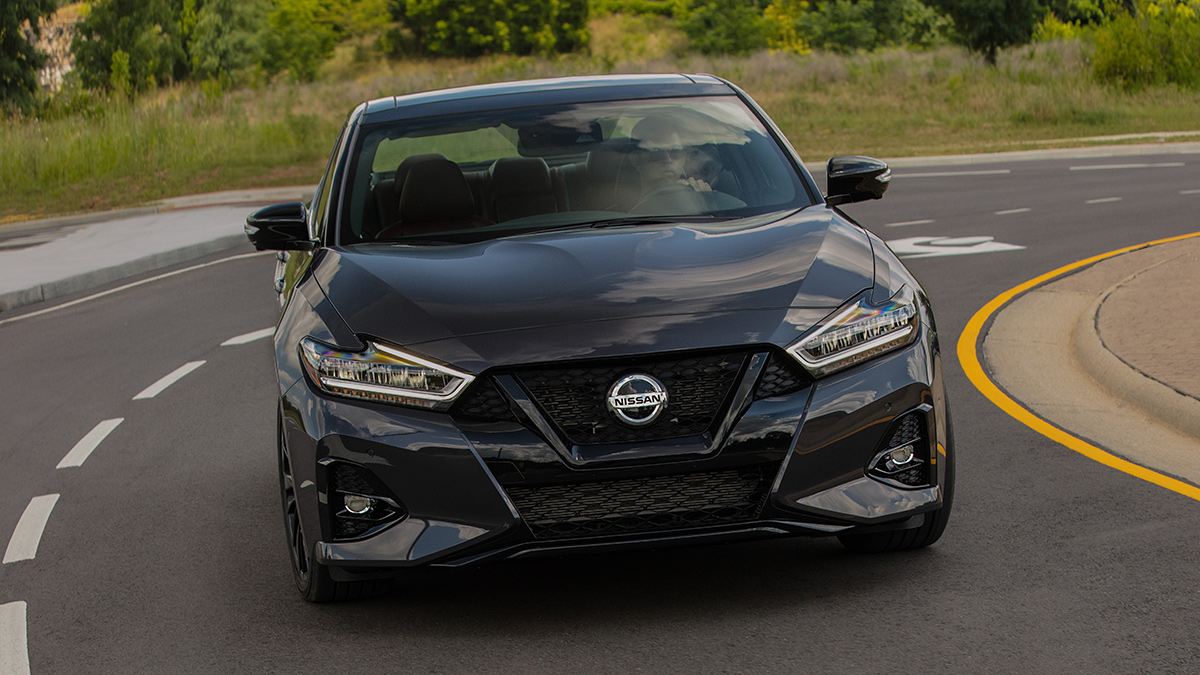 ADVERTISEMENT - CONTINUE READING BELOW ↓
"Don't get us wrong. We're perfectly fine with the Philippines being a pickup and midsize-SUV country. Taller rides make sense around these parts after all on account of our s*** roads. Every once in a while, though, something comes out abroad—perhaps a hot hatch or sedan—that we can't help but feel jealous over.
"The Nissan Maxima 40th Anniversary Edition is one of these releases. The Japanese car manufacturer has decided to go dark for its flagship sedan's big 4-0 in the US, and boy, does it looks sleek.  
"Let's get one thing out of the way: There are no performance enhancements here. Not a biggie if we're being honest, considering the vehicle still runs on a more-than-capable 3.5-liter V6 engine with 300hp and 354Nm of torque."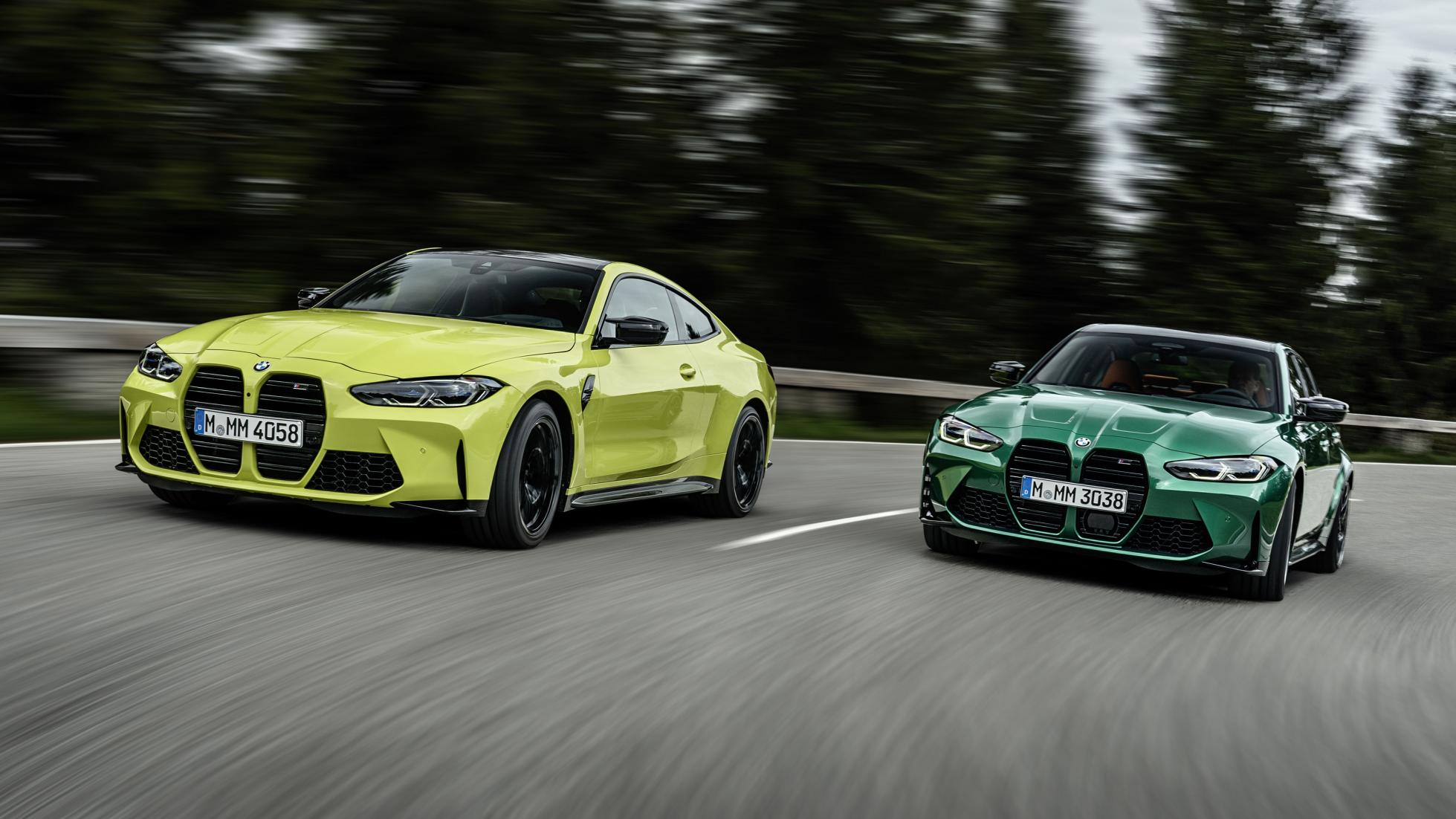 ADVERTISEMENT - CONTINUE READING BELOW ↓
"'This is the new BMW M4.' That sentence is one of the easiest ways to break our servers. If possibly eclipsed by "This is the new BMW M3." So expect our Internet shortly to go into a state of broken squared.
"A quick jolt of stats for you. Three-liter turbo engine, in-line-six cylinders, with a pair of turbos, one for each three-cylinder half of the engine. There's 503hp in the Competition versions you see here. Eight-speed autobox. Nil to 100kph in less than 4sec.
"That's the acceleration for the rear-drive type. In a few months, there will be an optional four-wheel-drive system. An M four-wheel-drive system, no less, which means it lets you prod a button to aim extra torque rearward. Or, at a second prod, all of it.
"Even beneath the unique-to-M paint colours, the design is way out there. Hagen Franke, who sets the cars' spec and characteristics, says that's what customers asked for: a greater distance in this generation between the M340i/M440i and the M3/M4. Job done, we'd say."
ADVERTISEMENT - CONTINUE READING BELOW ↓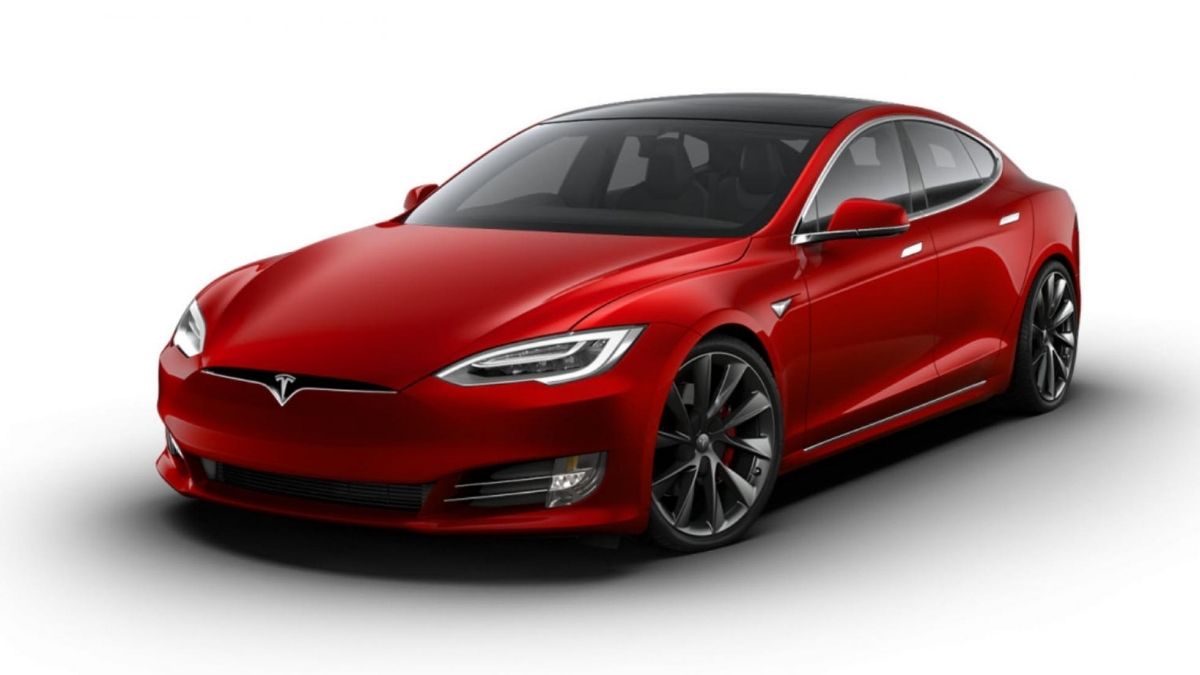 "Some news from the land of Tesla. Big, fast news. Specs for the range-topping Tesla Model S 'Plaid' have been confirmed, and they are wild.
"Plaid sits above Ludicrous in Tesla's nomenclature, and this Model S Plaid will likely sit above anything else you care to mention. Announced at the company's recent 'Battery Day' event, Tesla reckons the halo Plaid will punch out over 1,100hp.
ADVERTISEMENT - CONTINUE READING BELOW ↓
"Eleven. Hundred. Horsepower. This tri-motor, all-wheel-drive setup will enable the Model S Plaid to accelerate from 0-97kph in under two seconds, blast through a quarter-mile sprint in less than nine seconds, and hit 322kph flat out.
"The range has been estimated as somewhere in the region of 837 kilometers, though if you want yet more banzai numbers, it managed a 1.6km 30.3s lap of Laguna Seca, and Musk reckons there's another three seconds to be taken out from that time. That, he said, would make the Model S Plaid the fastest production car around the fabled American circuit."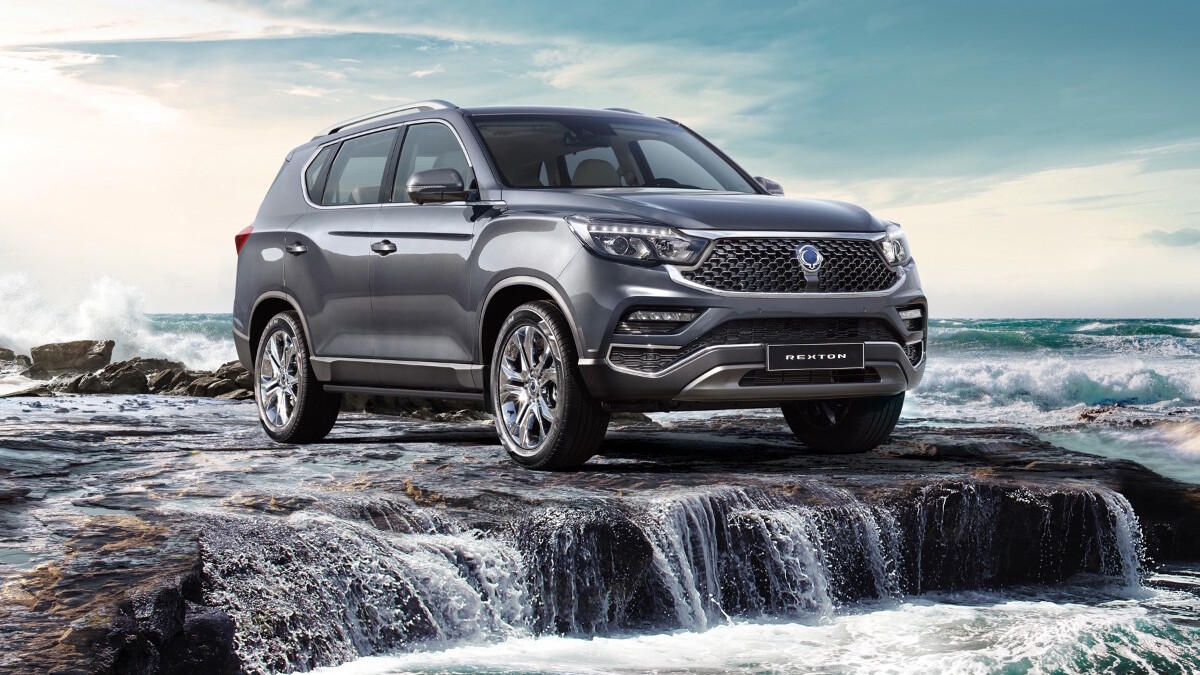 ADVERTISEMENT - CONTINUE READING BELOW ↓
"The list of refreshed and all-new models that have arrived this year continues to grow, and the latest addition to the roster is the updated SsangYong Rexton.
"The redesigned midsize SUV debuts with a front fascia that looks more refined than ever, highlighted with a new honeycomb grille. The front end is accentuated further by the new headlight bezels finished in Titanium Gray. Speaking of finishes, the Rexton also gets a new color option: Marble Gray.
"That, however, is about all of the aesthetic changes made to the new Rexton. The other upgrades that the new model gets can be found in the tech department, starting with the new key fob that now offers functions such as headlamp activation and remote tailgate operation. In addition, the nifty front seat ventilation feature previously feature in the top-spec 4x4 variant is now standard across the range."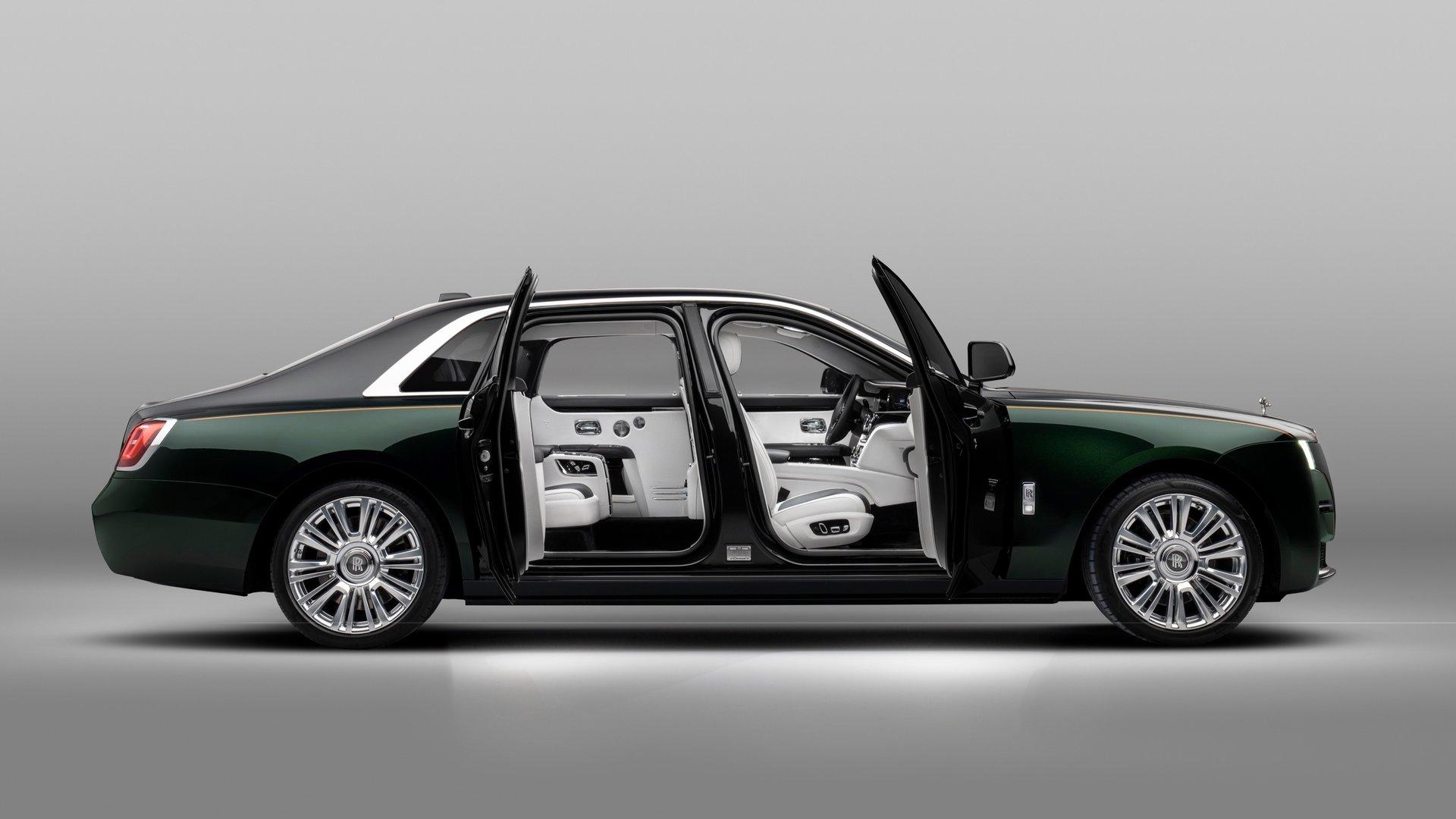 ADVERTISEMENT - CONTINUE READING BELOW ↓
"The guys from Rolls-Royce probably hopped into the Ghost at some point in their lives and realized: "Hey, this isn't comfortable enough. We need more legroom." We think this because the British carmaker  hasjust launched an extended wheelbase version of its full-size luxury car.
"This, ladies and gents, is the new Rolls-Royce Ghost Extended, and it looks comfier than ever. Style-wise, it's basically the same as the short-wheelbase version that you might have seen on this space a few days back. Naturally, this one is bigger. It stands 5,716mm long, and 2,148mm wide, 1,571mm high, with a 3,465mm wheelbase. That makes it about 170mm longer than the regular Ghost."