"Toyota Motor Philippines (TMP) recently sent us an invite for a launch event set for October 17, and by now we're pretty sure that it's the facelifted Fortuner that's on its way. Apart from the fact that we've already seen it on our roads, our source has now sent us all the details on this new-look SUV—specs, features, and prices included.
"Let's start with the variants and pricing. The top-of-the-line Legender variant that launched in Thailand earlier this year will in fact arrive here as the 'LTD' and will take the place of the 4x4 V variants in the lineup. These variants will receive a price bump of at least P113,000. Meanwhile, the two 4x2 V variants will both get P120,000 price cuts. Then, in between these, TMP will be adding two new variants.
ADVERTISEMENT - CONTINUE READING BELOW ↓
"Also, we've noted that the new price list implies that the gasoline variant has been discontinued—we'll keep you posted on that. For a detailed look, you can check out the full price list here."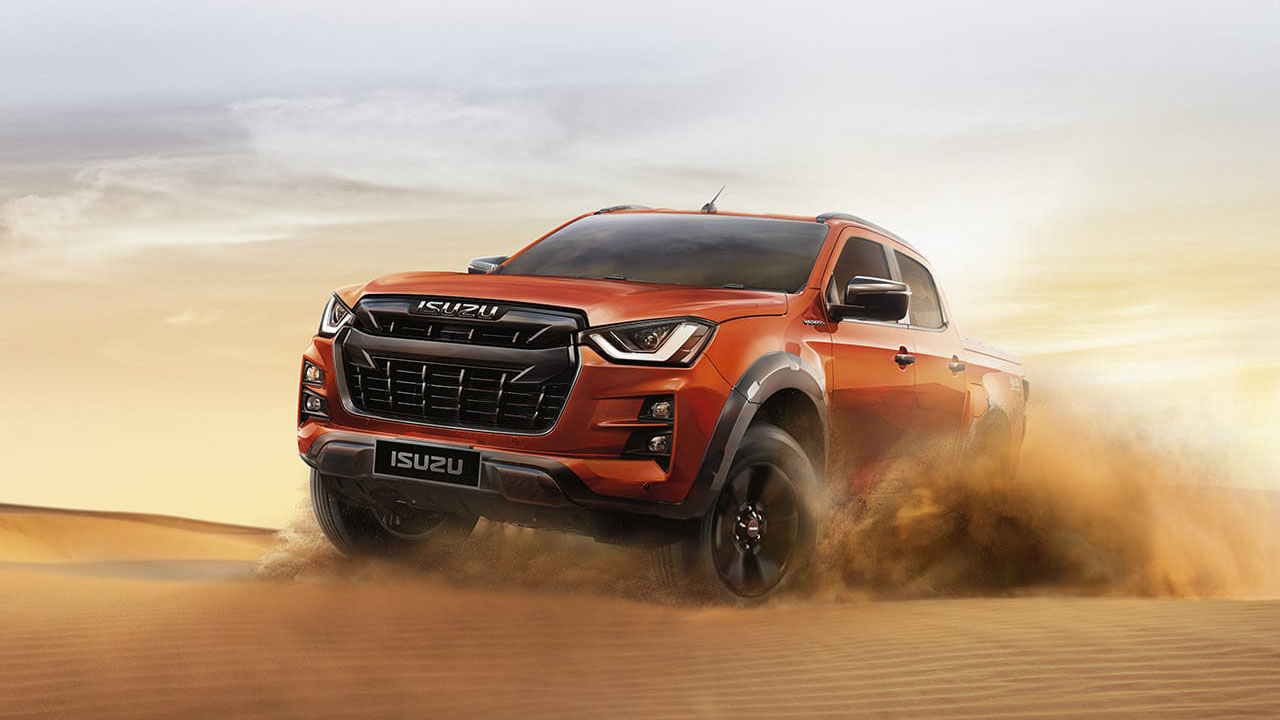 "It's been a long time coming, but now we finally have confirmation from Isuzu Philippines Corporation (IPC): The all-new D-Max will be launched in the Philippine market in 2021. Yes, the same model that was launched in Thailand back in October 2019.
"We've been waiting patiently for this one, and we're guessing a lot of you have been, too. The current-generation D-Max does feel a bit dated, especially with recent updates from other heavy-hitters in the segment like the Toyota Hilux. Unfortunately, we can't give you any further details about the new pickup. No specific launch date (or month), no specs, no nothing—the mere confirmation is all IPC gave us.
"Is that a bad thing? Not entirely, because at least we know it's coming. Besides, we already know what it looks like. Its appearance is more aggressive than before, with sporty exterior accents all around. Inside, it also gets a major overhaul, with a black-laden cabin accentuated by stylish gray plastic bits and brown leather trim on the dash and door panels. The seats sport the same leather material, too.
"What we're not sure of are the powertrain options that'll be available, but we can at least get an idea of what might arrive here by looking at the previous launch."
"In case you missed it, Isuzu Philippines has already announced that the all-new D-Max will be arriving sometime in 2021. No specific date has been given yet, so the truck's local launch may still be a considerable while off, but it's nice to finally get confirmation of its local availability.
ADVERTISEMENT - CONTINUE READING BELOW ↓
"Looking forward to it? If not, maybe seeing the pickup clad in some sporty factory add-ons will help catch your interest. The Japanese car manufacturer is selling a tougher-looking version of the all-new D-Max called the X-Series in Thailand, and we think it's quite the looker.
"There's a number of new aesthetic bits to take in here. You can get the D-Max X-Series plastered on either the truck's Speed or Hi-Lander variant. The former of the two is the more aggressive-looking, flaunting a new gloss black front grille, some red accents scattered throughout the vehicle's exterior, some kevlar-patterned exterior trim, special decals, and unique X-Series badging."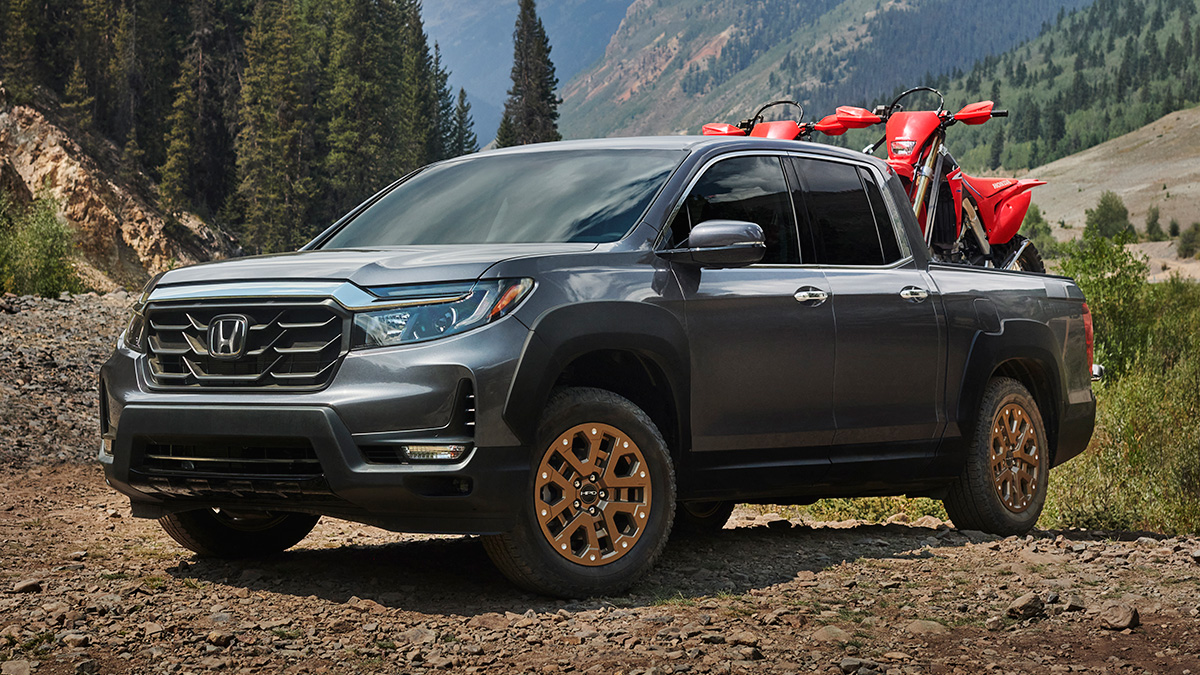 "The current-generation Honda Ridgeline isn't bad-looking per se , but as far as trucks are concerned, the pickup's aesthetic ranks pretty low on the toughness scale. It seems the Japanese carmaker has noticed this and taken steps to change the vehicle's image.
"Say hello to the new Honda Ridgeline—now with a proper, burly pickup look. It doesn't hit showrooms until early next year, but at least we can rest easy knowing this thing can keep up with the rest of the segment visually now.
"Frankly, the front-end of the truck gives off the impression this thing is all-new.  It now gives off an intimidating vibe thanks to massive new grille featuring bold chrome trim and large in-your-face headlights with daytime running lights. The truck's shoulders finally have some muscle on them, not to mention there's a new bumper, and new foglight housings replace the current-gen's square vanilla-looking ones, too. It also runs on tougher-looking 18-inch wheels with 20mm of additional track width."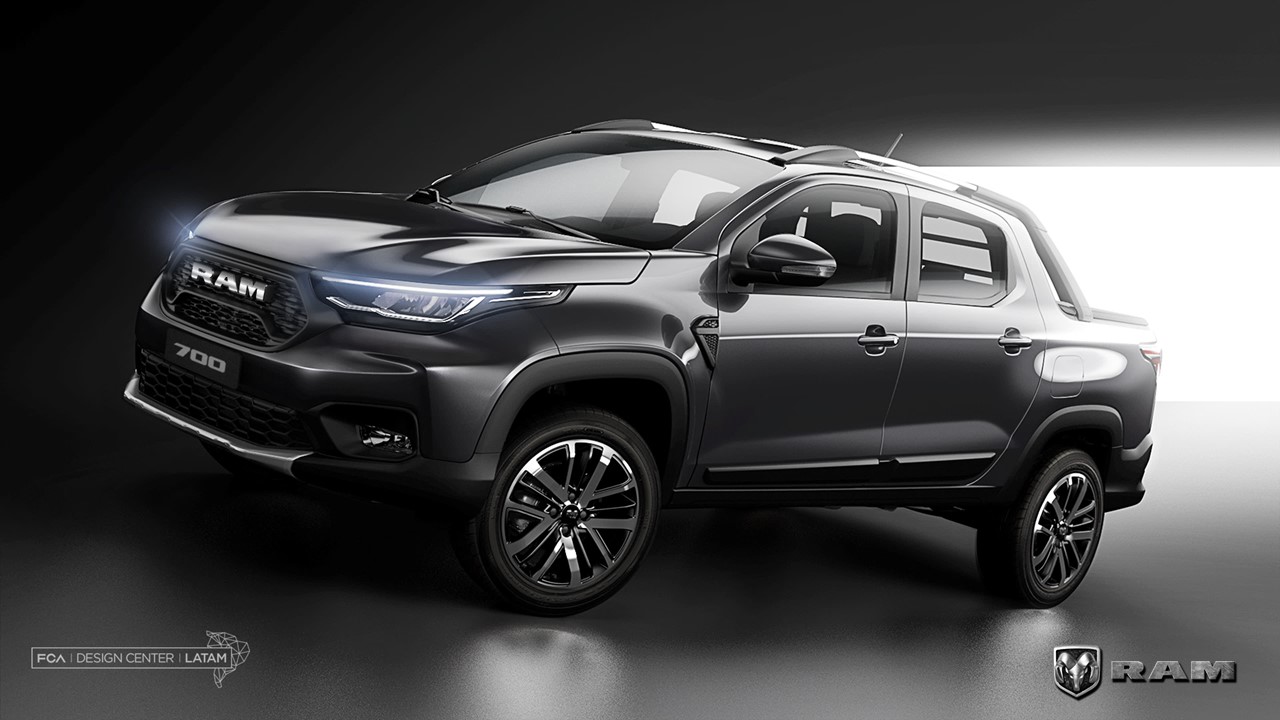 ADVERTISEMENT - CONTINUE READING BELOW ↓
"If you find Ram's 1500 trucks a bit too big for your taste, we get you. While high-performance engines and massive amounts of cargo space are fun and all, they aren't really the most practical utes out there. Besides, comfort and luxury aren't exactly what most businesses need in a workhorse.
"Enter the Ram 700, the carmaker's newest truck that's bound for the Latin American market. It's an entry-level pickup that's more compact and more economical than the burly Ram trucks we're used to. It's basically a rebadged Fiat Strada, but it has the makings of an ideal workhorse. There are four different versions available: two- and four-door configurations for single and double-cab models. You do the math.
"It can seat five and load up to 750kg. Plus, it has 1,143 liters of cargo space and can tow as much as 400kg. As for its engine options, multiple reports have mentioned that just like the Strada it's derived from, the Ram 700 will come with an 84hp nat-asp 1.4-liter mill and a 98hp turbocharged 1.3-liter powerplant. These will be available across the SLT, Bighorn, and Laramie variants."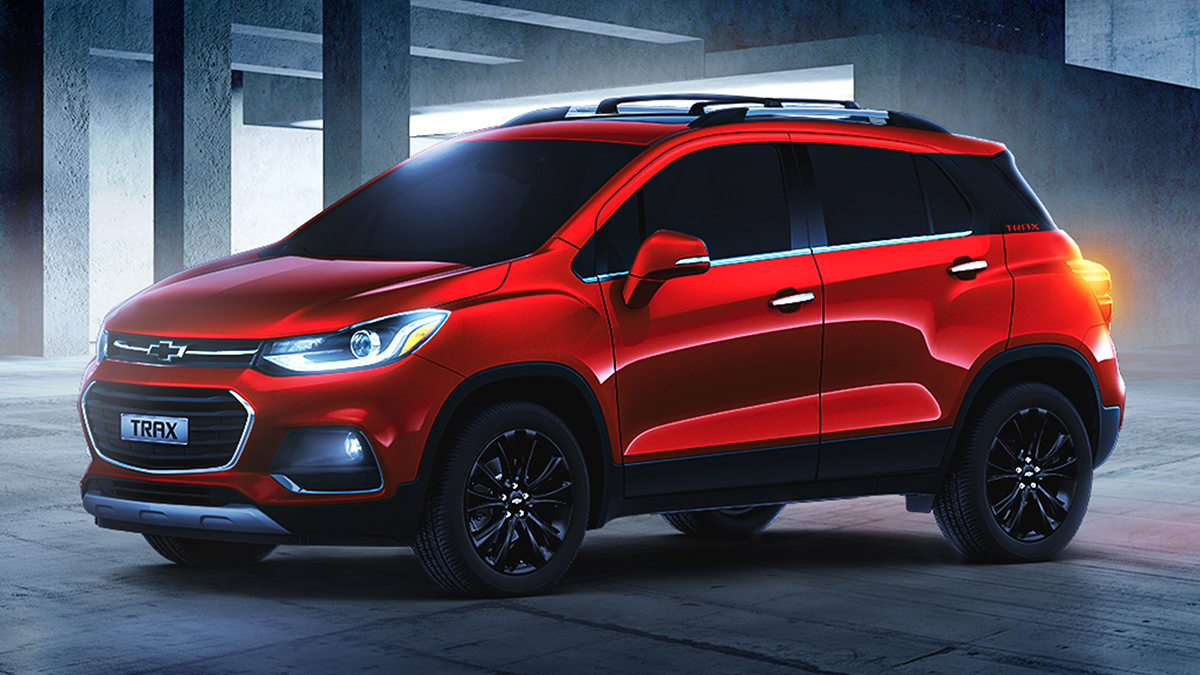 "Those of you who've been listing crossovers to check out have another option to jot down. The Covenant Car Company (TCCCI), Chevrolet's official local distributor, has just introduced a sporty new Trax to the local market, and it starts at just under P1.2 million.
"Called the Chevrolet Trax Premier, the newest addition to the American brand's local lineup is a more energetic take on the crossover. It's available in two variants:"
2020 Chevrolet Trax Premier
Chevrolet Trax Premier LS – P1,185,888
Chevrolet Trax Premier LT – P1,535,888
"Underneath the hood of the 2020 Trax Premier is a familiar 1.4-liter turbocharged gasoline engine capable of 140hp between 4,900-6,000rpm and 200Nm of torque between 1,850-4,900rpm. This mill comes mated to a six-speed automatic transmission."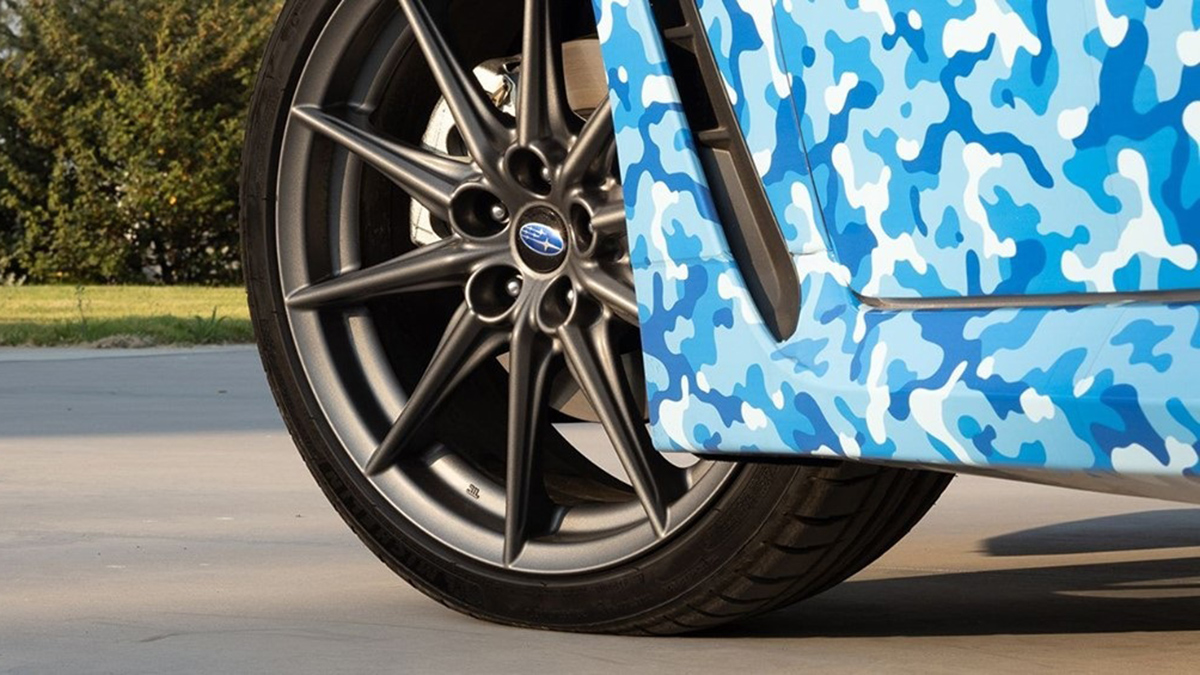 ADVERTISEMENT - CONTINUE READING BELOW ↓
"Well, here it is—the next-generation Subaru BRZ. It's not much of a look now, is it? But it is still technically the first time the Japanese carmaker has teased its upcoming sports car, so that's worth some space on the internet, right?
"Anyway, as we said, it isn't much of a proper look at the car, even by teaser standards. All we're treated to is an image of the next-gen BRZ's snazzy 10-spoke alloy wheels, and a bit of bodywork draped in some funky looking blue and white camouflage. The brand says it's coming in 2022, with an official reveal scheduled for later this year.
"By the looks of it, this Subie will beat its Toyota-badged counterpart, the 86, to a full reveal this year. And yes, we already know the two sports cars will practically be twins when they come out, as both Subaru and Toyota confirmed late last year that they were busy developing the rear-wheel-drive sports car together."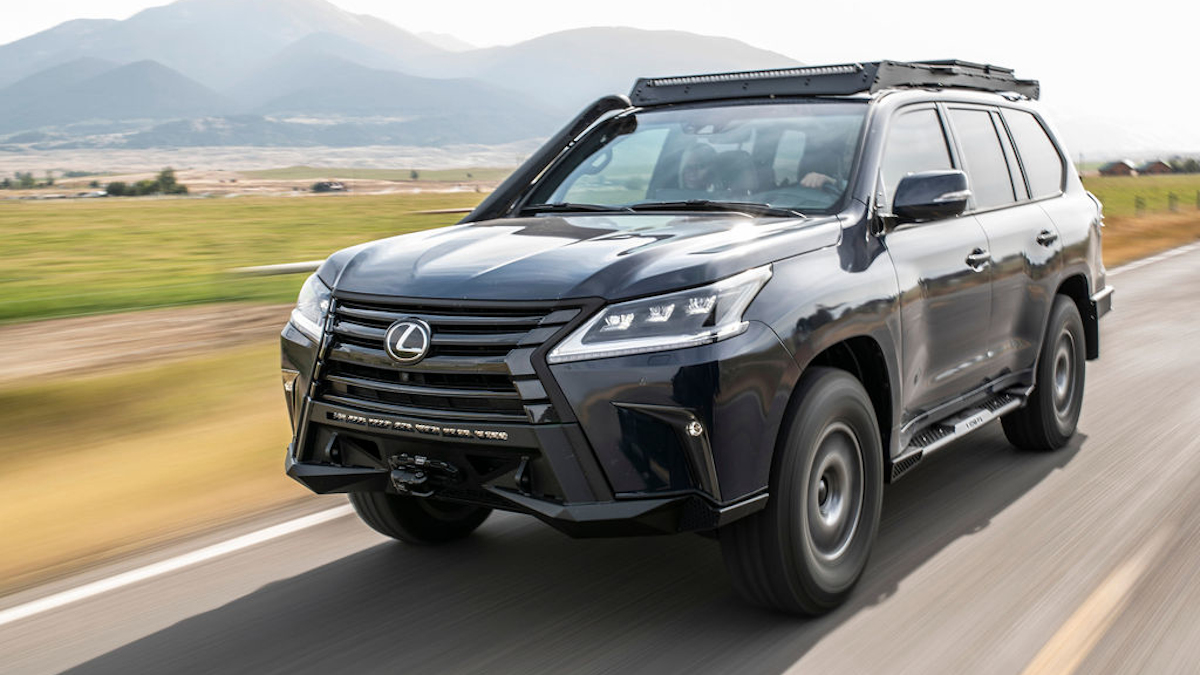 "We're not that used to seeing rugged setups on Lexus' sedans and SUVs—the brand is peak Toyota luxury and comfort, after all. That said, we wouldn't mind seeing the carmaker make some more aftermarket mods just like what it did with its flagship LX570 here.
"This thing is called the Lexus J201 Concept, a 'plus-alpha iteration of the renowned four-wheel drive Lexus flagsip.' It's got all the works: light bars, a snorkel, a winch up front, off-road rock sliders and skid plates underneath, a roof rack up top, and a couple of jerrycans and a spare tire out back. It sits on 17-inch wheels shod in 33-inch off-road tires and gets a lifted suspension and performance differentials as well.
"Inside, there is still a plethora of leather. There's also an ARB LINX accessory interface available, which provides vehicle information and control for toys such as the light bars on the outside. The real highlight, however, is mainly at the rear where a massive Goose Gear drawer module can be found.
"The J201 is powered by a Magnuson-supercharged 5.7-liter V8 that generates 550hp and 746Nm of torque. This comes mated to an eight-speed automatic gearbox."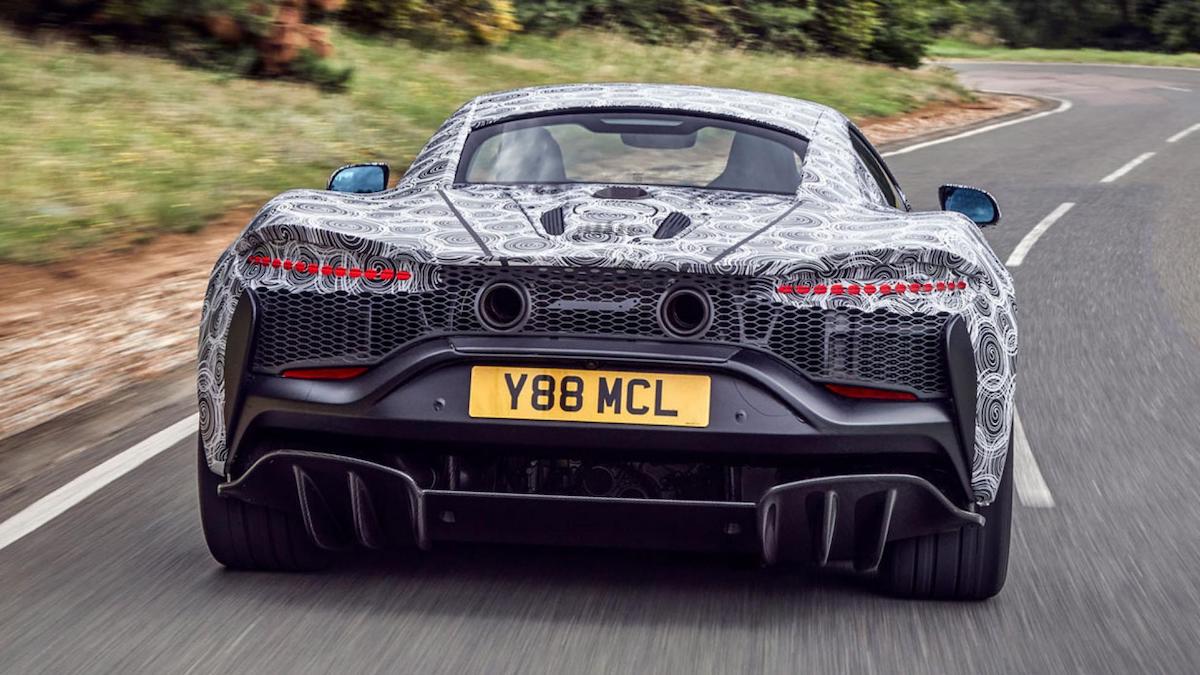 ADVERTISEMENT - CONTINUE READING BELOW ↓
"Not just another McLaren supercar, but a harbinger of change. This is your first look at the brand's upcoming 'high-performance hybrid' that'll be shod of its camouflage and fully revealed next year.
"What it also does is signal the end of the 'Sports Series' range; indeed, the 620R will be the last car from that tier built before it's wound down at the end of 2020. This car will slot in between the McLaren GT and the 720S, and sit on an entirely new carbon-fiber structure that will exploit 'the company's advantage in super-lightweight engineering.'
"Built at McLaren's Composites Technology Center in Sheffield, this new base will underpin the next generation of the company's hybrid supercars. The first one—this one—will get a brand-new V6 gasoline engine nestled inside, claimed to deliver 'astonishing levels of performance and a uniquely intense driver experience.'"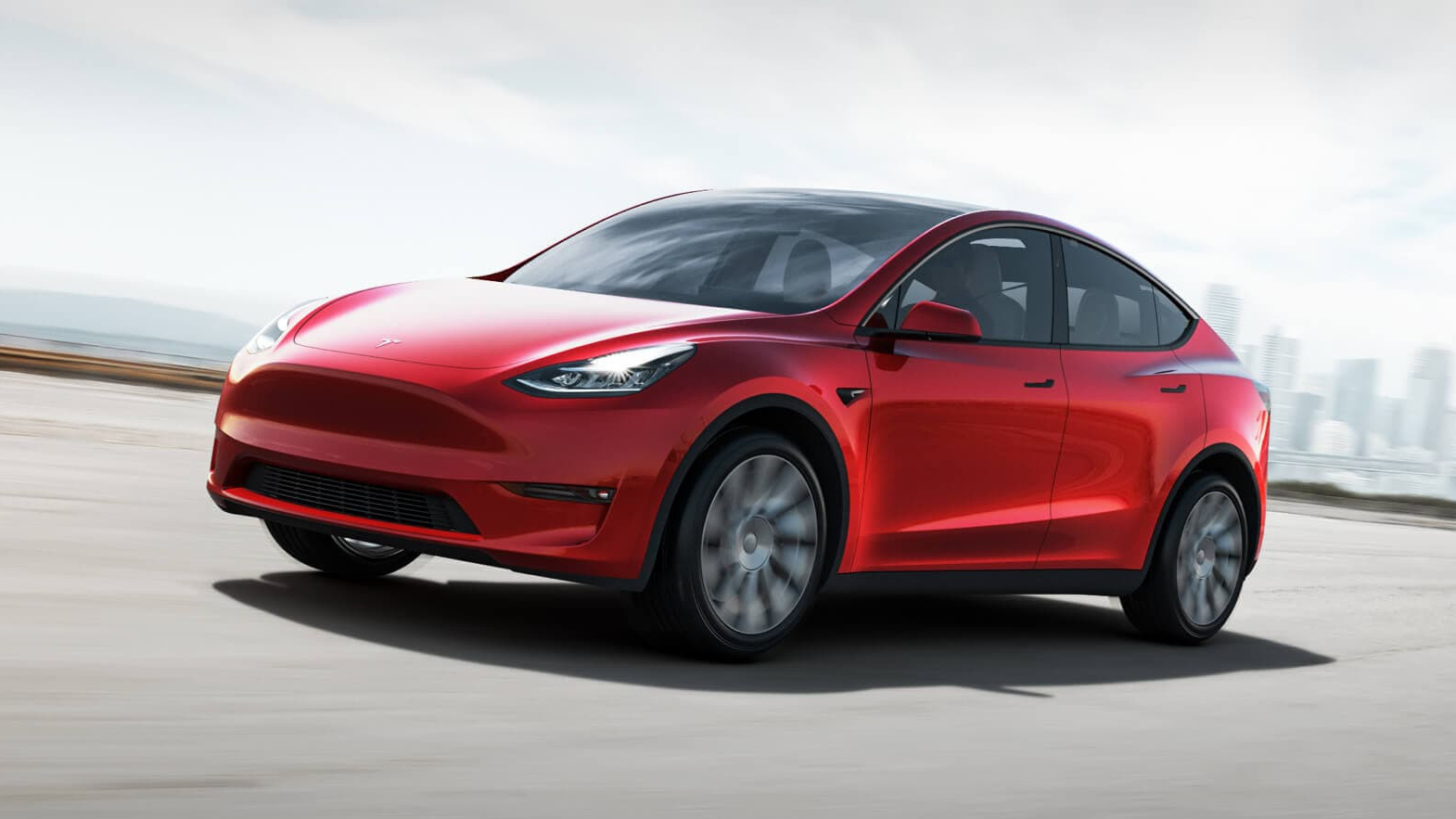 "As revolutionary of an automaker as Tesla has proven to be with its game-changing electric vehicles, the American company has still had its fair share of controversy. 
"We're not just talking about the Cybertruck launch fiasco or even Elon Musk's shenanigans resisting lockdown orders in the US during the coronavirus pandemic. We're talking about the quality control issues that have reportedly troubled the EV giant throughout the years.
"Unfortunately for Tesla, these problems have now been brought to light yet again after a supposed customer tweeted how the panoramic glass roof of his brand-new Model Y simply fell off while they were driving on the highway.
"We did a bit more digging, and found a Reddit post discussing the fiasco with a bit more detail. Apparently, the manager at the Tesla dealership said that there were only two reasons that the roof would suddenly fall off: one is that the roof was faulty, and the other is that the factory just forgot to seal it in."