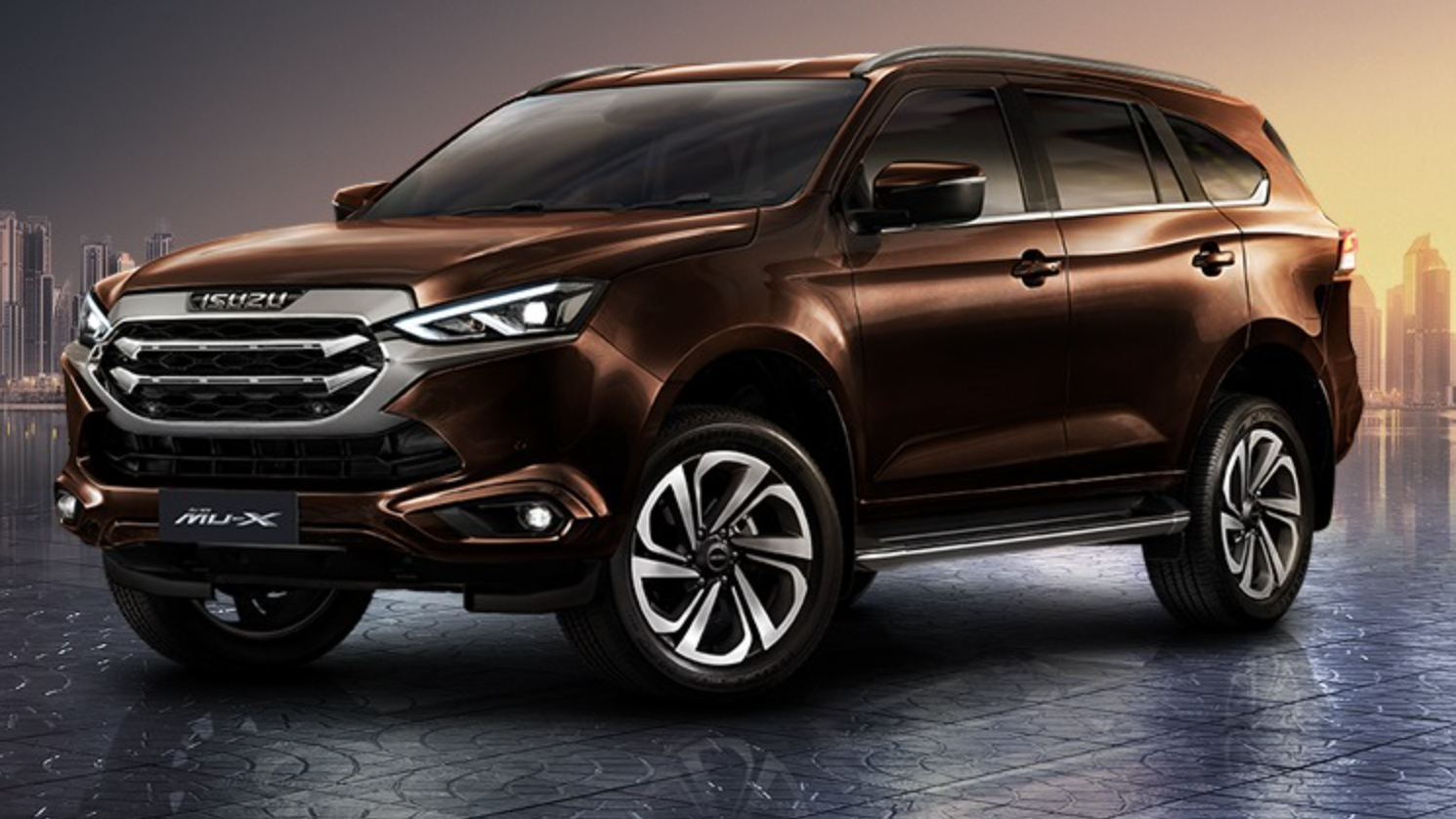 "Isuzu has finally launched the next-generation MU-X in Thailand, and for those of you who've been waiting for the big reveal, get this: Not only has the midsize SUV been given a major overhaul, it's now also as loaded with more tech than before.
"But before we talk tech, let's check out the exterior first. Here you see a new-look grille with two chrome bars that's similar to the all-new D-Max's front clip. It's flanked by aggressive-looking headlamps highlighted by arrow-shaped DRLs. Actually, if you look at this model side-by-side with its predecessor, you'll see the resemblance of the front ends.
Continue reading below ↓
Recommended Videos
"Completing the fascia is a redesigned front bumper that's devoid of black plastic claddings. Moving onto the sides, you'll see new 20-inch alloy wheels (18-inchers come as standard) that add to the vehicle's macho appeal. Out back, Isuzu has taken out the chrome strip stretching across the width of the vehicle, and also tweaked the taillights. The rear bumper has been reworked as well.
"Inside, the MU-X gets leather all around. The dash has been completely redone, and frankly, it looks rather exquisite, especially with some piano-black accents enhancing the premium interior vibe. There's a new nine-inch infotainment system (with Apple CarPlay and Android Auto) paired with an eight-speaker setup. Below this head unit is the A/C control panel that looks nothing like the outdated piece found in the outgoing model."
"The Hiace Commuter isn't the only model that Toyota Motor Philippines (TMP) quietly updated in its lineup—the Land Cruiser Prado has seen some changes as well. And unlike the van just mentioned, the popular premium SUV gets a pretty substantial upgrade. If you're a fan of diesel engines, that is.
"Yes, TMP has finally decided to bring in the new diesel-powered Prado. This is the same one that Toyota unveiled way back in August, propelled by a new 201hp, 500Nm turbodiesel engine. And in case you're wondering, that powertrain is identical to the ones that recently arrived with the refreshed Hilux and the facelifted Fortuner.
"For a bit more context, the old diesel engine available in the Land Cruiser Prado was a 3.0-liter turbodiesel good for 161hp and 410Nm of torque; it was mated to either a five-speed automatic or a six-speed manual. If you think about it, these figures now pale in comparison to the output of the updated mill."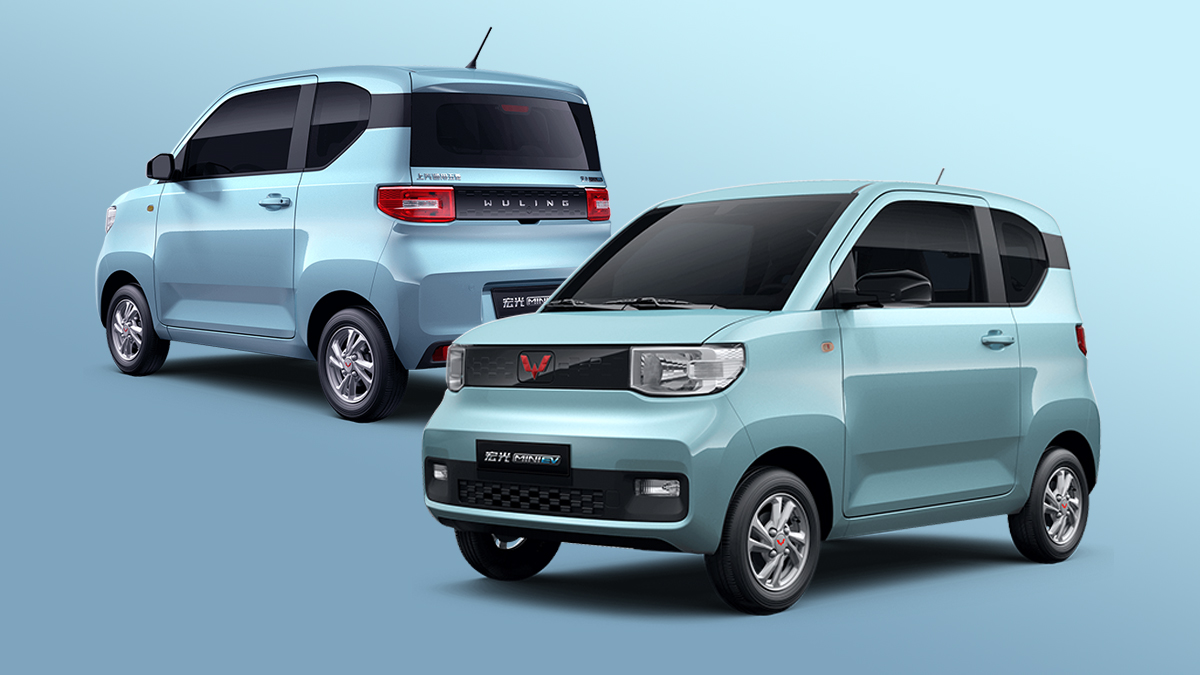 "An electric-powered car that's about the size of a couple of balikbayan boxes? And with an equally minuscule 28,800 Chinese yuan (a smidge over P200,000) price tag to boot? The Wuling Hong Guang Mini EV sounds like something life insurance agents would frown on if you ask us.
"We still want to try it, though.
"Frankly, this proposition sounds equal parts promising and risky. The Hong Guang Mini EV was released by Wuling Motors—part of a joint venture with SAIC and General Motors (GM)—back in July 2020, and it's about as interesting on paper as vehicles of this size get.
"The Hong Guang Mini EV (really doesn't roll off the tongue, does it?) measures a miniscule 2,917mm in length, 1,493mm in width, and 1,621mm in height, and rides on a 1,940mm wheelbase. Despite its ultra-compact dimensions, it somehow boasts 741 liters of storage space (with the rear seats folded) and 12 storage compartments. It also weighs a ridiculous 665kg."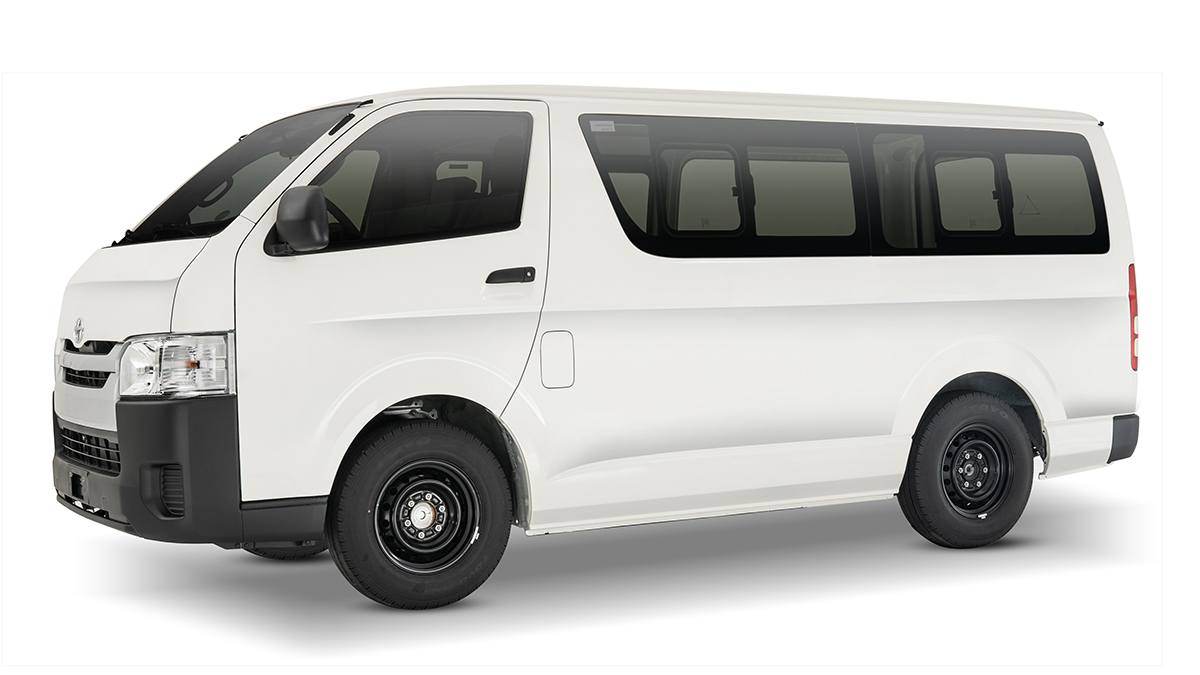 "Outside of all the big launches like the Fortuner and the Hilux, Toyota Motor Philippines (TMP) has also gotten its hands full with other models in its lineup, such as the Hiace.
"Back in July, TMP launched the new Hiace Cargo, a workhorse version of the popular people-hauler. Now, the Japanese carmaker is updating its Hiace roster yet again with the introduction of a more affordable Commuter variant priced at P1,379,000. To be exact, that's down by P101,000 from the previous one's price tag.
"This is what Toyota calls a 'decontent' version of the base variant, wherein a few features and elements have been removed, hence, the price cut. Take note, however, that this variant is of the previous-generation Hiace, not the all-new model that was launched globally here in the Philippines in 2019. Also, note that the old Commuter variant priced at P1,480,000 has been removed from TMP's lineup, so it will only be available until stocks last."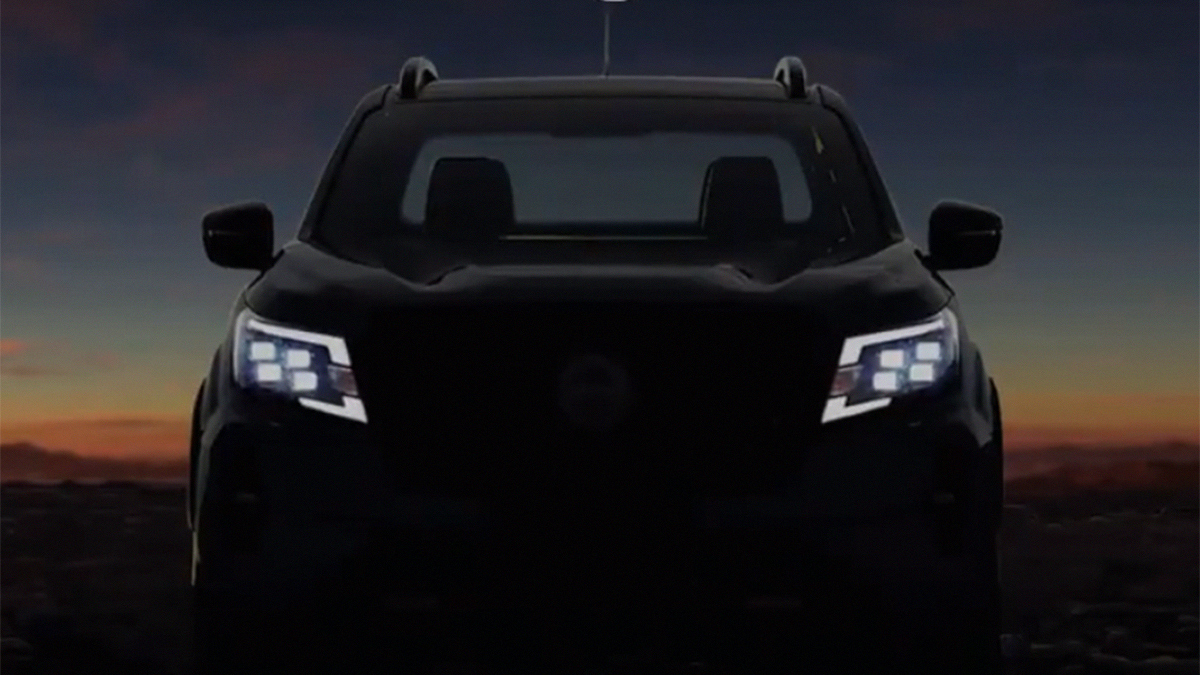 "It looks like it's only a matter of time before the new Toyota Hilux sees some real competition.
"Nissan has just revealed a teaser trailer for the upcoming Navara refresh, showing off the pickup's new-look headlights and front end. It's barely a reveal, though, as only the truck's outline and lighting units can be seen—no way to determine if recent spy shots of the vehicle flaunting a face similar to the Titan are accurate.
"We do, however, get a real reveal date: November 5, 2020. Unfortunately, the reveal doesn't specify an exact time, so there's no telling exactly when we should tune in here in the Philippines.
"Naturally, no specs or engine details have been revealed either. We'll have to wait and see whether or not the manufacturer improves on the truck's current powertrain. Locally, the Navara runs on a 2.5-liter turbodiesel with either 161hp and 403Nm or 187hp and 450Nm of torque.
"This isn't our first official look at the truck. Back in May 2020, the brand included a short glimpse of the refreshed Navara in its Nissan Next: From A to Z teaser video."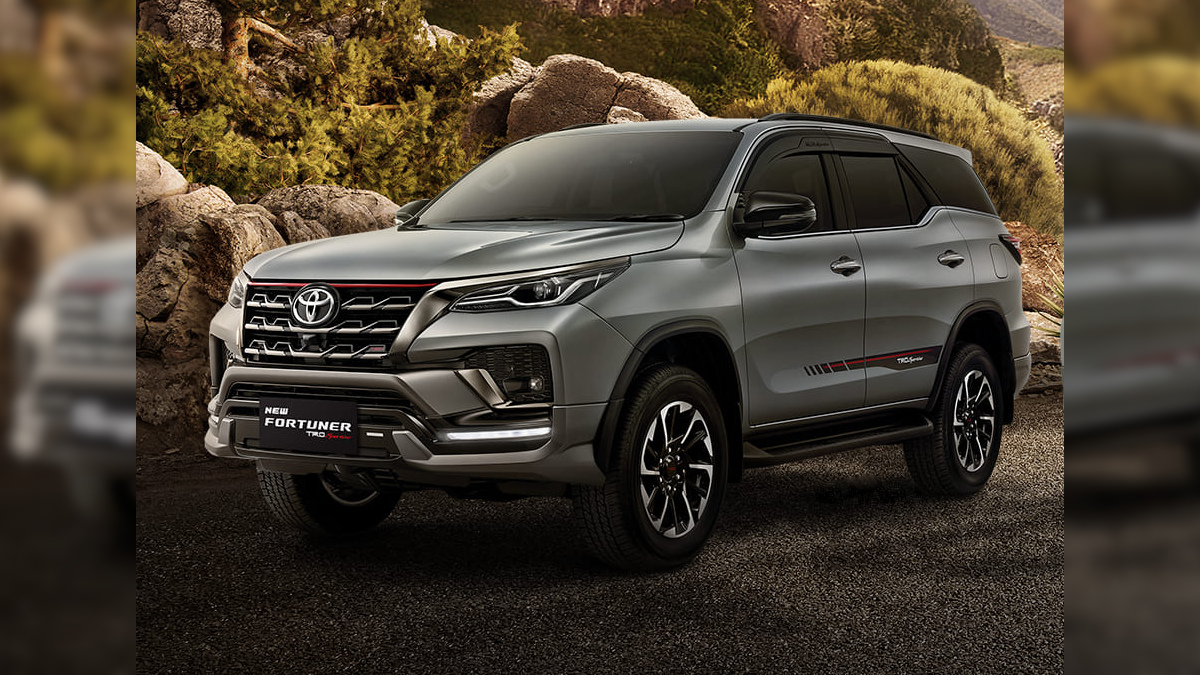 "We like the look of the recently launched facelifted Toyota Fortuner. It's a sporty new design that's refreshing in every sense of the word, and we're glad Toyota Motor Philippines (TMP) has finally brought the updated model over to our market.
"That said, after seeing the new Fortuner TRD Sportivo in Indonesia, we admit we're now left wanting a bit more.
"The popular midsize SUV that's been given the full Toyota Racing Development (TRD) treatment has just surfaced in this neighboring market, and as we said, we're a bit jealous. It looks rather snazzy, with some additional red accents on the already stylish front clip. TRD badges can be found on the dark chrome grille, the tailgate, and on the sides. The vehicle also gets TRD alloy wheels and a TRD rear bumper.
"No further changes can be seen with this Fortuner TRD Sportivo, though. The interior remains untouched, and the engine options are still a 2.4-liter turbodiesel and a 2.7-liter gasoline mill in Indonesia. So, if and when similar TRD variants land on our shores, expect to see no changes to the 201hp, 500Nm 2.8-liter turbodiesel that we have here."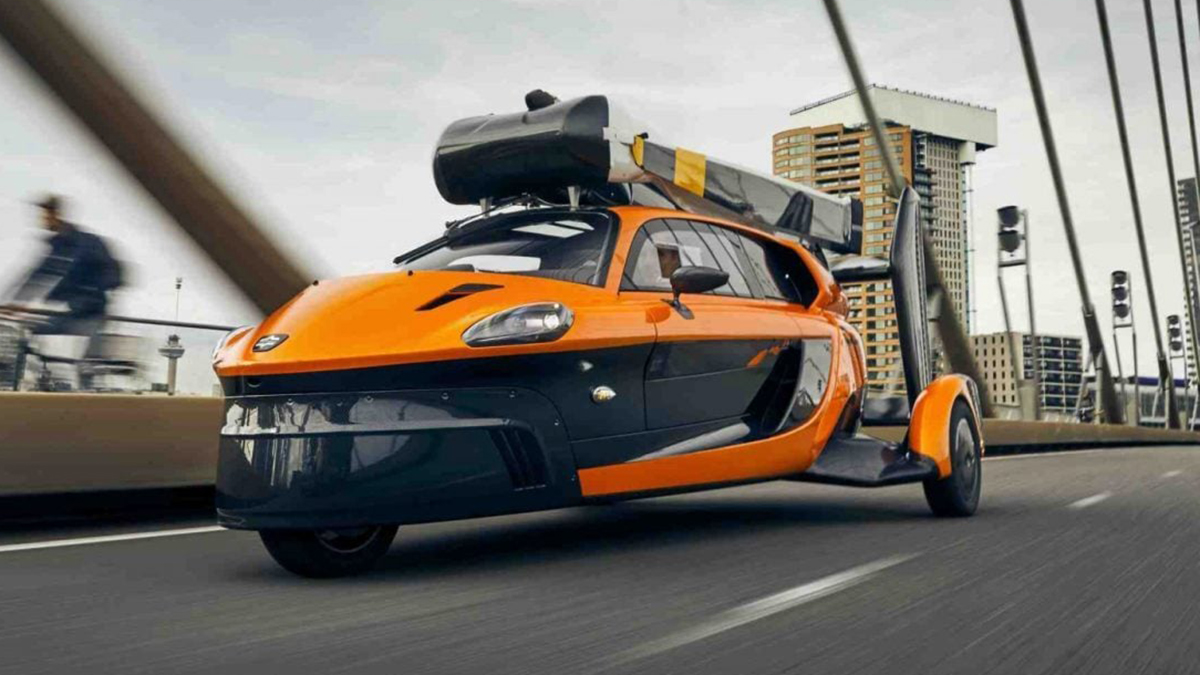 "Has the Jetsonesque future you've been dreaming of finally arrived? Hardly. But hey, we think this is a pretty good start.
"The PAL-V Liberty, which claims to be the world's first flying car, just hit a major milestone: The vehicle has passed European road admission tests and is now permitted to drive on public roads, complete with a license plate and all. This development comes eight years after its first prototype was tested back in 2012.
"So, translation? This flying car is now road-legal—a pretty big deal for a car that comes equipped with massive propellers on its roof."
"It's a question we've all figuratively asked but never thought we'd get answered: What would happen if Bugatti made an extreme track-only, lightweight hypercar? Wonder no more. This is the Bugatti Bolide, Molsheim's 1,825hp, 1,240kg, downforce-tastic love letter to bleeding-edge engineering and organ-bruising lap times. As in 5min 23.1sec around the Nordschleife kinda lap times. Yikes.
"That's not all. In a low-downforce setting, Bugatti claims the Bolide could also do more than 310mph (around 500kph). And thanks to all-wheel drive, it can also shoot from 0-100kph in 2.17sec. So, no matter how you like your fast served, the Bolide will dish it up. We just hope you're hungry.
"It follows on from the current vogue for high-end can't-drive-on-the-road, can't-race-in-a-championship hypercar track toys. You know, things like the Aston Martin Valkyrie, the McLaren Senna GTR, the Mercedes-AMG One, and the Ferrari FXXK. Just like them, the Bolide uses the modern race car's recipe of minimal weight and maximum downforce...but then takes the concept of a track-only hypercar to another level, by pairing those ingredients with an absolute juggernaut of an engine."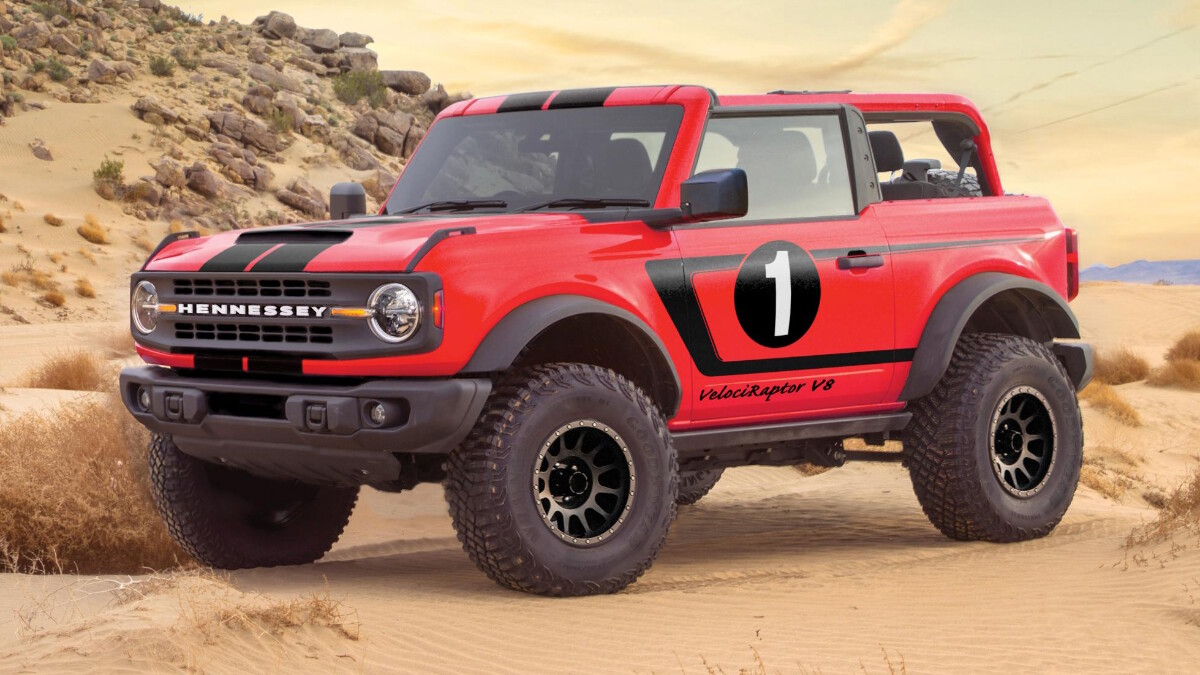 "Like the new Ford Bronco? Like big V8s? Then one suspects you will rather like this. Hennessey Performance Engineering (HPE) has announced its intention to modify Ford's reborn off-roader by furnishing it with a big V8. Fittingly, the car is called the VelociRaptor V8 Bronco.
"And thus, in comes Ford's 5.0-liter V8, treated to a 3.0-liter supercharger system, an air-to-water intercooler, upgraded injectors, an upgraded fuel system, and a stainless-steel exhaust setup. The shiny new V8 is mated to Ford's 10-speed automatic gearbox. We're surprised Hennessey didn't shove a few extra gears in there. More is better, right?
"Power from this modified Bronco stands at a heady 750hp—quite a leap from the 310hp offered from the factory's Ecoboost V6 engine—and that means a 0-60mph (97kph) time of 4.5sec. The car's new visual prowess comes courtesy of a new hood with that all-important scoop, new aluminum wheels, lots of badges, a custom livery, a new grille, and even embroidered headrests.
"Underneath, Hennessey will fit upgraded off-road suspension with off-road tires, and you get a new ECU, a three-year/36,000-mile HPE warranty, and even a number plaque detailing which of the 24 cars is yours."
"When we think about it, you've probably got more chance of predicting next year's lottery numbers than guessing what crackers Japanese coachbuilder Mitsuoka is going to do next. Over the years, this wonderfully zany outfit has built some properly crazy cars. They include the Orochi, a bizarre sports car based on an eight-headed, eight-tailed dragon. It's also grafted many a face onto a car, from old -chool Jaguar XK120s to the Mitsuoka Roadster, a third-gen Mazda MX-5 it morphed into a sort of art-deco Cruella de Vil cartoon.
"But more recently, the brand has been inspired by good old America. A few years ago, it showed us the Rock Star, a Mazda MX-5 that went for a haircut clutching a picture of a classic Corvette C2. And it's apparently not finished with the American dream yet as we've just been sent this, the Mitsuoka Buddy.
"Getting its hands on a Toyota RAV4, Mitsuoka sharpened its scalpel and cut out some influences from old-school yank tanks before splatting them across the front and rear of a crossover built on the other side of the Pacific. What you're left with is quite...dramatic.
"Let's start at the front, where there's chrome for days. Clearly robbing design cues from Chevy's back catalogue, Mitsuoka has added a shiny K5 Blazer-style full-width grille, stacked two-piece rectangular headlights, a big chrome jaw/bumper, and some new LED nostrils. It's an iconic look...which, weirdly, it kind of pulls off. Until you look at the side, where it's pure RAV4 roofline and silhouette, save for some new creases in the bodywork and chunky All-Terrain T/A tires wrapped around '80s-style steel wheels with chrome hubcaps. Because chrome is king, remember."