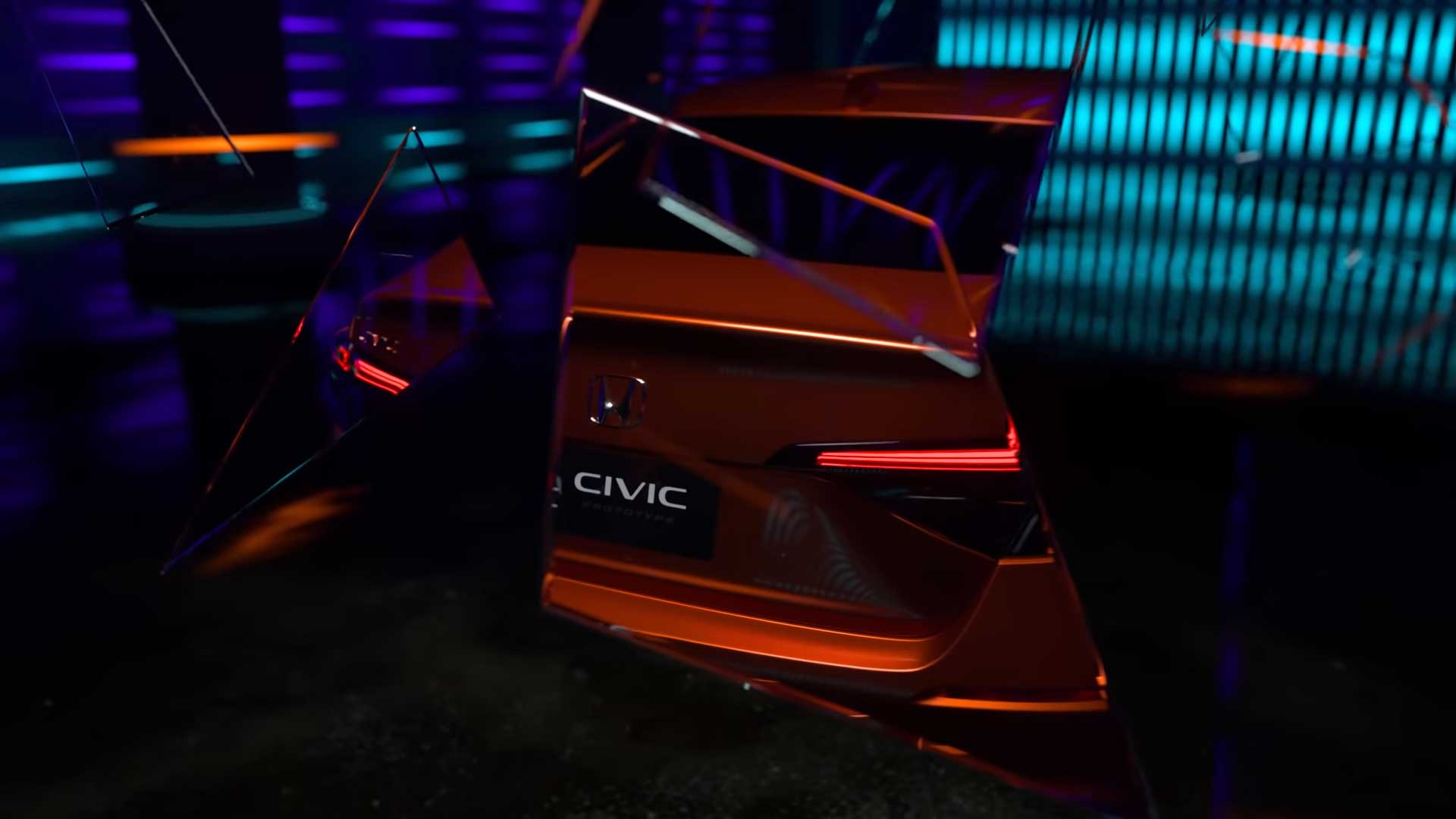 "About five years ago, Honda rolled out the 10th-generation Honda Civic, and it entered the automotive landscape with a bang. It was clearly a huge jump from its predecessor in terms of tech, performance, and, most of all, design.
"In all 10 generations of Honda's famed nameplate, it was arguably the sportiest Civic ever. We gave it Car of the Year honors back in 2016 (the Type R won the award the year after), and suffice to say that we fancy this car as much as many other car guys do.
"Now, if you count yourself among those 'many other car guys,' then we have some news for you. Honda has just announced that the prototype of the next-generation Civic will be revealed on November 17, 2020, and the Japanese carmaker has even generously provided us a sneak peek."
ADVERTISEMENT - CONTINUE READING BELOW ↓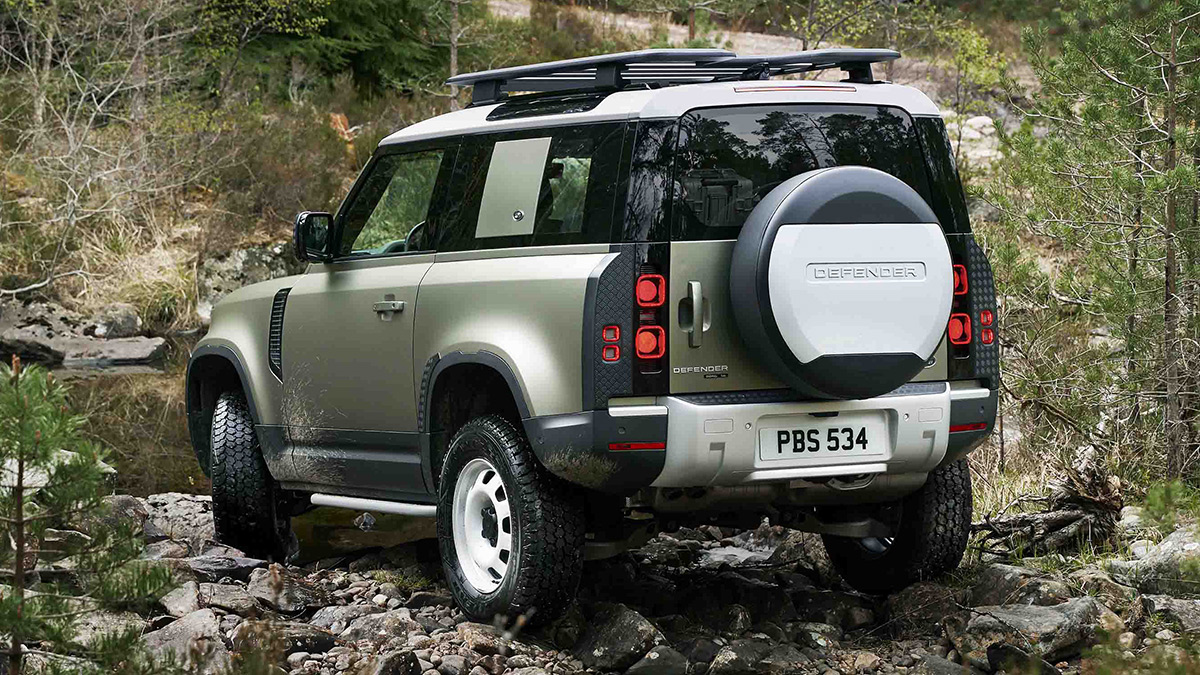 "Last week, local Land Rover distributor Coventry Motors Corporation announced that it will be bringing in the D240 Defender 90 and 110, providing local customers with diesel-powered alternatives to the off-road SUV introduced earlier this year. Now, we have the prices.
"The company's move to launch the D240 Defender 90 and 110 early next year not only expands the local lineup, but makes the model more affordable as well. Check out the vehicle's official local prices and variants below:"
2021 Land Rover Defender
Land Rover Defender 90 Urban D240 – P5,510,000
Land Rover Defender Country D240 – P5,560,000
Land Rover Defender Adventure D240 – P5,640,000
Land Rover Defender Explorer D240 – P5,810,000
Land Rover Defender 110 Urban D240 – P6,110,000
Land Rover Defender 110 Country D240 – P6,160,000
Land Rover Defender 110  Adventure D240 – P6,240,000
Land Rover Defender 110 Explorer D240 – P6,410,000
"Prior to this, the most attainable Defender unit in the Philippines was the Land Rover Defender 110 Urban with its P6,310,000 price tag."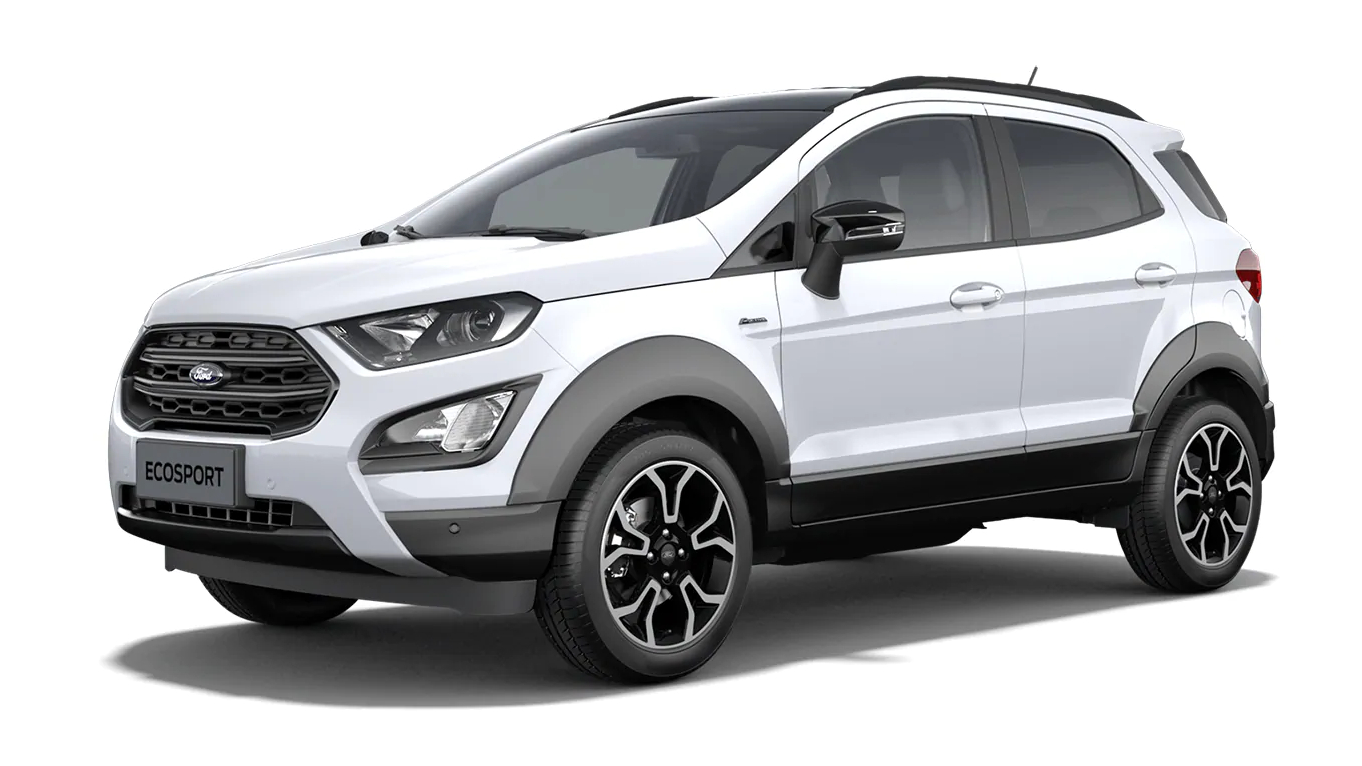 "It's been a while since Ford Philippines has made some changes to the EcoSport range. The latest one came in the form of the new Titanium variant that was launched back in January 2019. After that, it's been a bit of a dry spell for the crossover in terms of updates and whatnot.
"But if we were to pick what changes we'd like to see the EcoSport get next, we'd simply ask for a new variant. This new Active trim that was just introduced for the European market looks promising, actually.
"It's similar to the Fiesta and Focus Active variants—both of which are also unavailable in our market, unfortunately—with its sportier and more rugged look. As you can see in the photos, this EcoSport has been fitted with black claddings all around that give it a bulkier and more macho stance.
ADVERTISEMENT - CONTINUE READING BELOW ↓
"The roof has also been painted black, giving the exterior a nice two-tone finish. The new 17-inch light alloy wheels with the Y-glossy black finish add more style to the crossover as well. Inside, the vehicle gets leather seats with decorative stitching and 'Active' badging along with matching carpet floor mats underneath."
"Welcome, Internet, to the world's most powerful six-wheeled truck. This Rezvani Hercules 6x6 offers up to 1,300hp, giving it—somewhat improbably—more than twice the power of equivalently wheeled versions of the Mercedes-AMG G63 and the Hennessey VelociRaptor. Its tuned Dodge Demon engine produces 1,300hp and 1,339Nm of torque, pumped through all six of those really-quite-bronze wheels via an eight-speed auto.
"If you recognize the name, it's probably from the Rezvani Tank. The Hercules is—in its baldest terms—a stretched version of that vehicle, still utilizing Jeep underpinnings and interior bits, just with a massive load bed and an extra axle. This thing's long.
"'The Rezvani Hercules 6x6 was not designed to simply be a bigger vehicle by size, but rather one that is a perfect balance between its brutal, muscular character yet comfortable enough and practical enough to be a daily driver in the city,' we're told.
"Just which city this will fit in, we're not quite sure. But it's almost certainly local to Rezvani's Californian home. Good luck squeezing this through any ordinary urban setting."
"For some reason, Nissan just loves to dress up its NV350 Urvan in Japan. A while back, we saw the 'Multi-Bed' feature introduced for the popular people-hauler. Now, we get this: the NV350 Premium GX Black Gear.
ADVERTISEMENT - CONTINUE READING BELOW ↓
"Think Navara N-Trek Warrior, but a lot more subtle and a lot less menacing. It has a new Stealth Gray exterior—a color exclusive to this NV350 variant—sprinkled with some black and orange accents. The grille, side mirrors, and foglamp housings are all in black, with the the latter two geting some hints of orange highlights. The wheels have been blacked out as well.
"The inside is more of the same, with a black-laden cabin highlighted by more orange bits on the dash and the seats. It's a nice touch, though not really something to gawk at. But that's okay, because these designs and features aren't the real highlights of this NV350.
"What's most noteworthy here is the massive cargo space out back. This van only has five seats, which basically means the rear end of the cabin will be used to haul your stuff, not people. Nissan has even demonstrated four different uses for this spacious cabin: mobile office, riding companion, outdoor vehicle (for camping and fishing), and full-on mobile home."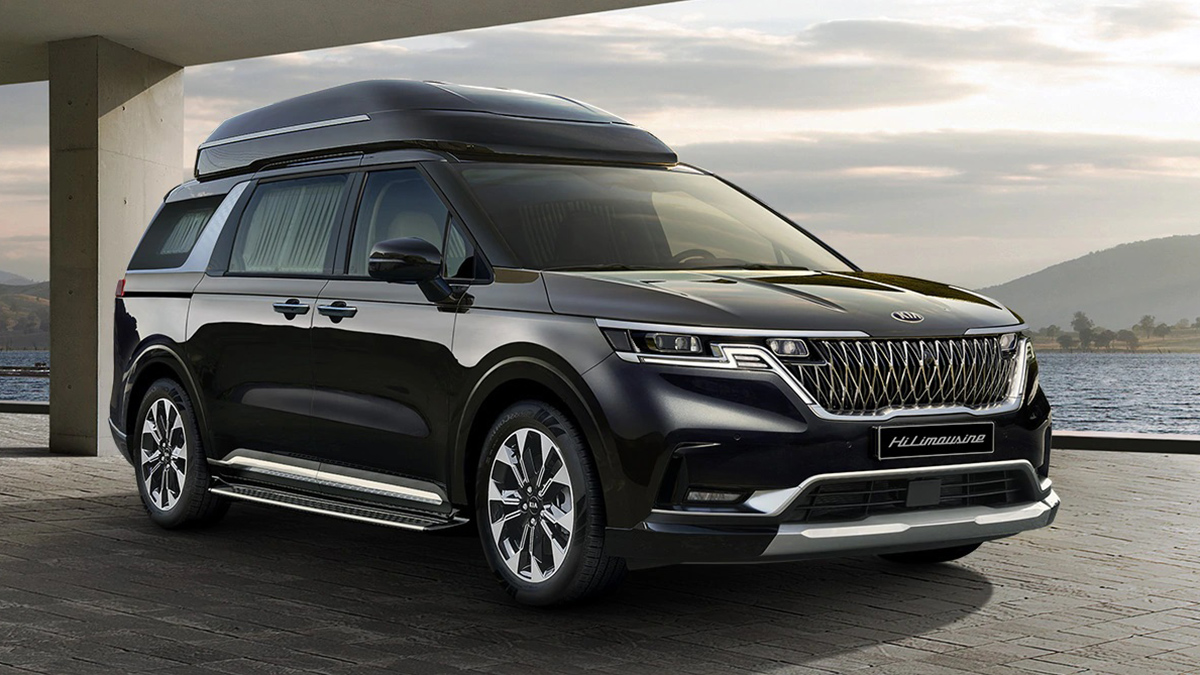 "Minivans are about three things: space, comfort, and practicality. Now, we've yet to see the next-generation Kia Carnival in the metal, but it's a vehicle that seems to tick all the right boxes. Kia, though, still saw it fit to release a variant that doubles down on this proposition, and then some.
"This is the Kia Carnival Hi Limousine variant. At first glance, it looks like a minivan with a chunky aftermarket roof box planted on top. This isn't an accessory or additional cargo storage unit, however—it's actually a raised roof that adds even more space to the minivan's already cavernous-looking interior.
"Besides the added space, the new addition brightens up the Carnival's cabin with a massive new central lighting unit and new ambient mood lamp. A new 21.5-inch smart display also folds down from the new ceiling, while new curtains give the vehicle's occupants a better sense of privacy."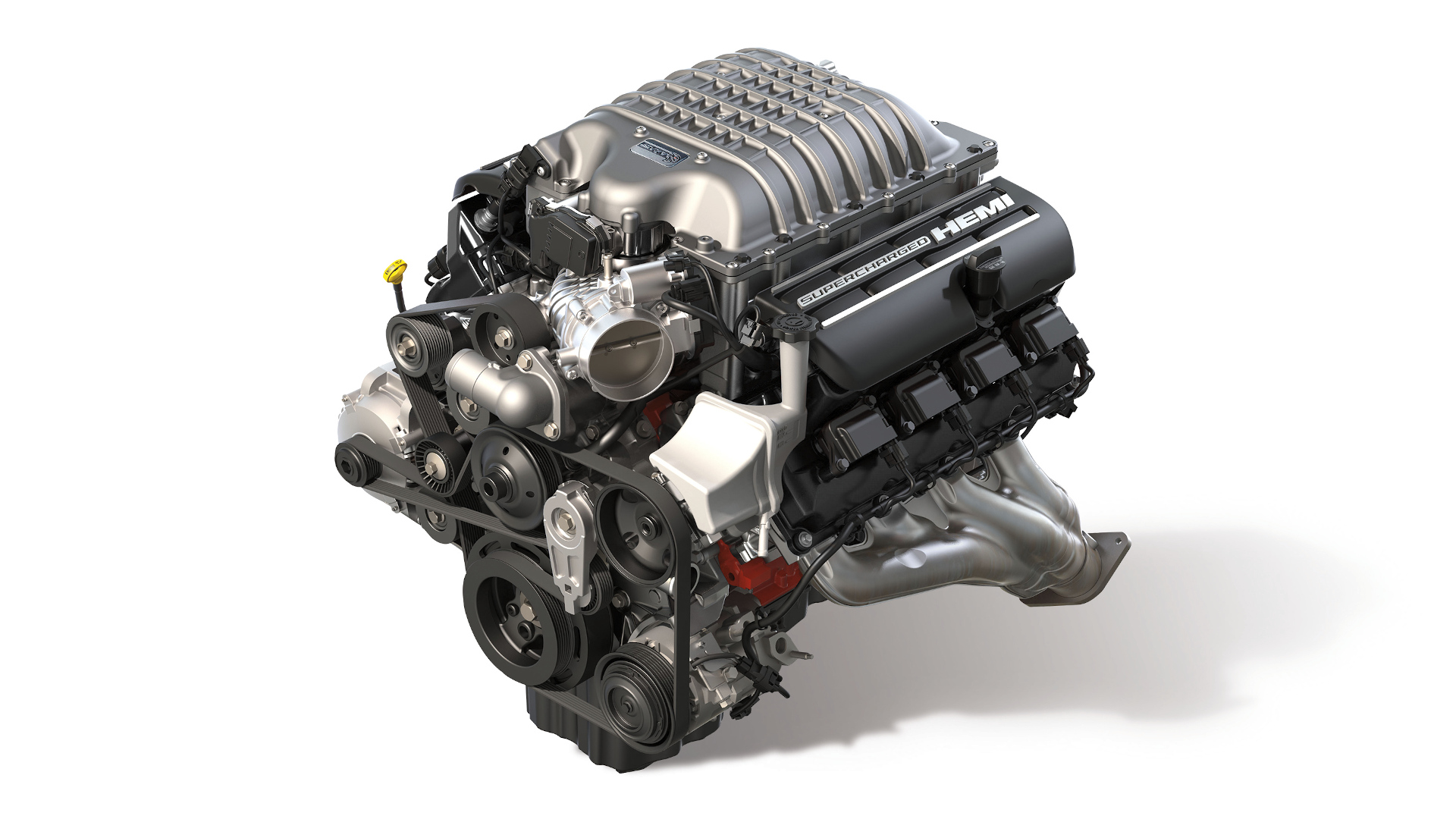 ADVERTISEMENT - CONTINUE READING BELOW ↓
"Mopar has launched its newest crate engine: The Hellcrate Redeye 6.2-liter supercharged Hemi V8 that's capable of an eye-watering 807 horses and 972Nm of torque. How's that for an engine swap?
"This beast of a powertrain is supposedly the most powerful production muscle car engine that Mopar has ever made available to the public. It features significant upgrades from Mopar's other monstrous crate engine, the Hellcrate. Among other things, the Redeye has a larger supercharger and boasts increased boost pressure and a higher rpm limit than its predecessor. 
"The Hellcrate Redeye is now available with a $21,807 price tag in the US, or a little over P1 million. That's a pretty expensive engine to tinker around with, but we're sure it would make for an absolutely insane build. Assuming you have the right car, SUV, or truck to slap it onto, of course."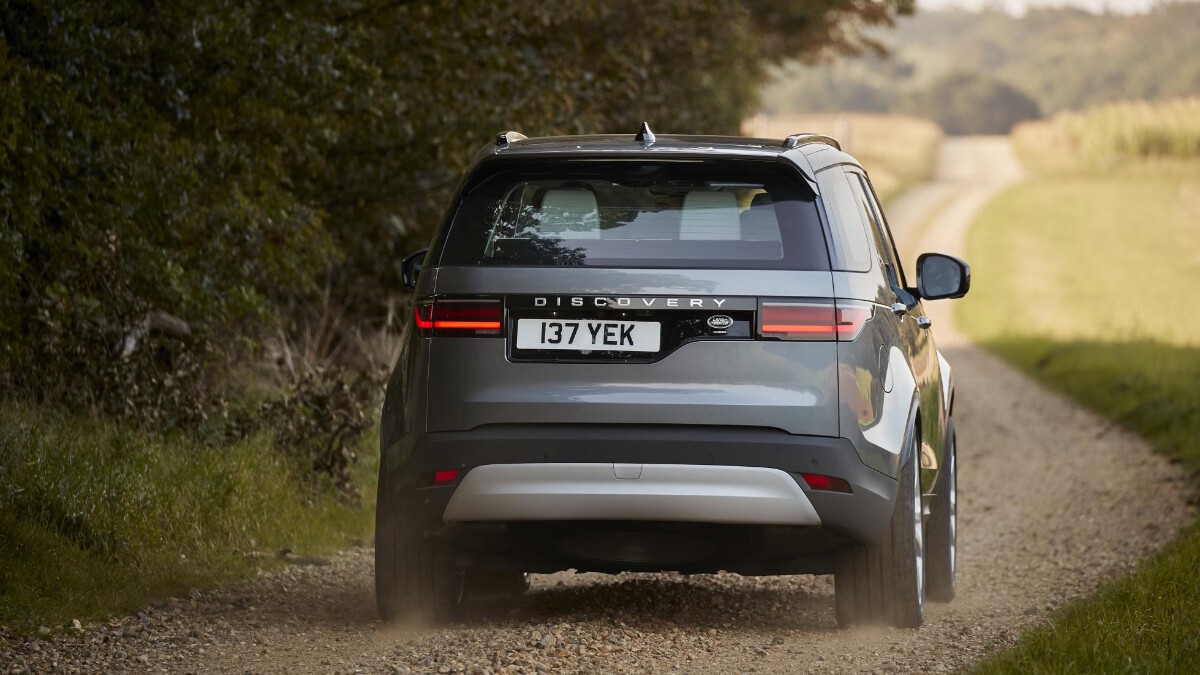 "The Land Rover Discovery has had the facelift treatment, and no, tailgate-gate still hasn't been solved. Land Rover is sticking to the wonky rear-end door treatment. But it has come up with some new LED graphics, fresh wheel designs up to 22 inches across, and some tweaked grille motifs. The R-Dynamic kit now looks sportier, apparently. But isn't that what a Range Rover Sport is for?
"We digress. Inside, the Discovery has had a much-needed infotainment overhaul, gaining the latest 11.4-inch Pivi Pro touchscreen with faster loading times than before and over-the-air updates. There's a refreshed instrument screen behind the steering wheel, and a new head-up display on the options list. You're unlikely to be short of information in there.
"Most of the engines have now gone mild-hybrid, with 48V starter-generator tech on the P360 straight-six gasoline and both of the straight-six turbodiesels, offering either 250hp or 300hp. The entry-level Disco is a non-hybrid 300hp four-cylinder gasoline.
"All models get air suspension as standard and adaptive all-wheel drive that shuffles the power about to the wheel that can best deploy it."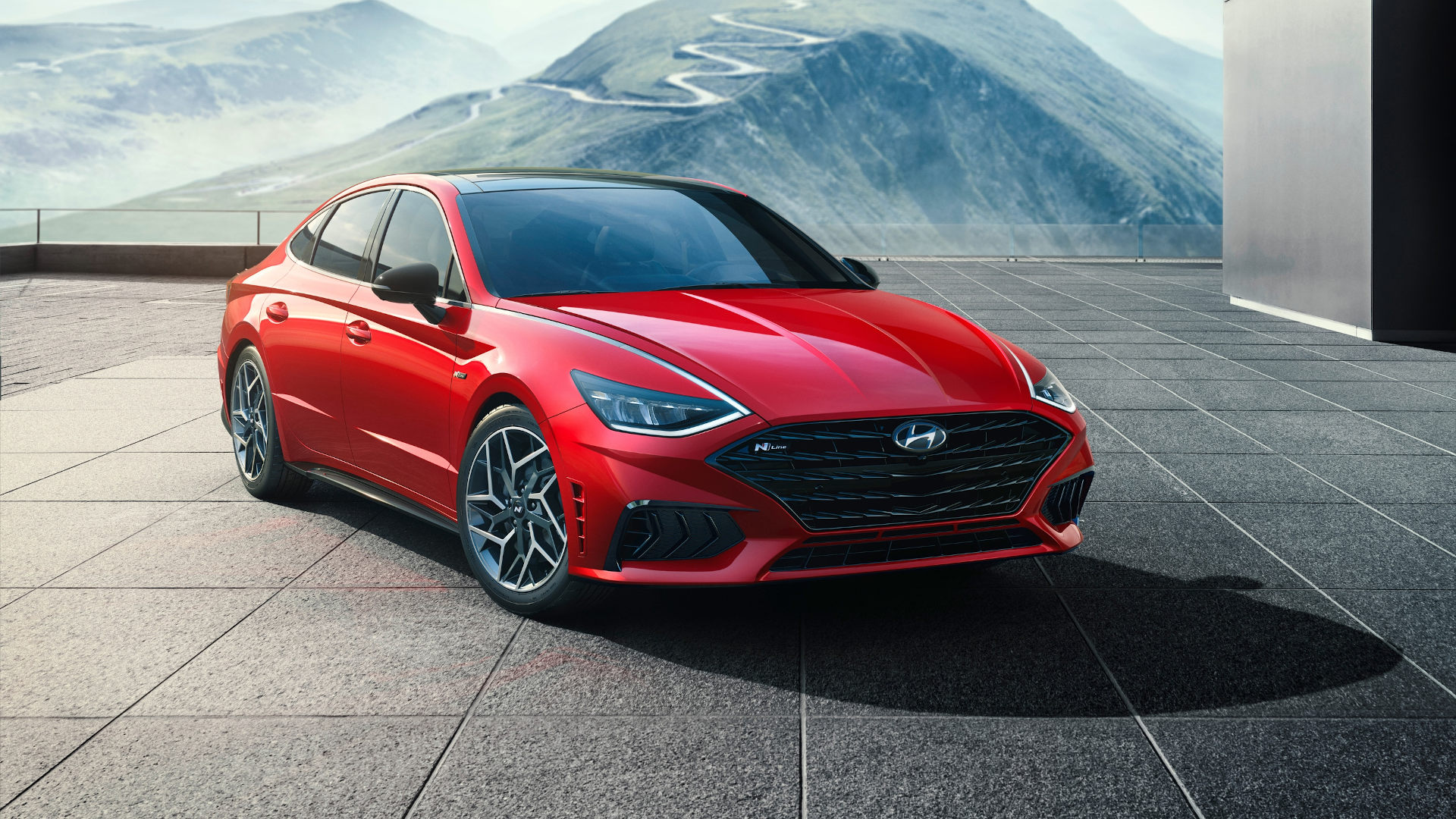 ADVERTISEMENT - CONTINUE READING BELOW ↓
"If you've been waiting for the full reveal of the Sonata N Line, here it is. A couple of months after its initial preview, Hyundai has now officially unveiled the performance-oriented variant of this midsize sedan.
"Let's skip all the bits we've already seen before and head straight to what's under the hood. Here, the Sonata packs a 2.5-liter Smartstream turbocharged GDi engine. This mill produces 290hp and 421Nm of torque, which is a significant upgrade from the 178hp and 150hp engines fitted in the regular version.
"In the Sonata N Line, this powertrain is mated to an N eight-speed wet dual-clutch transmission. This is the same high-performance gearbox that debuted in the Veloster N a while back. This gearbox boasts features such as rev-matching and N Power Shift, which enables smooth and fast downshifting."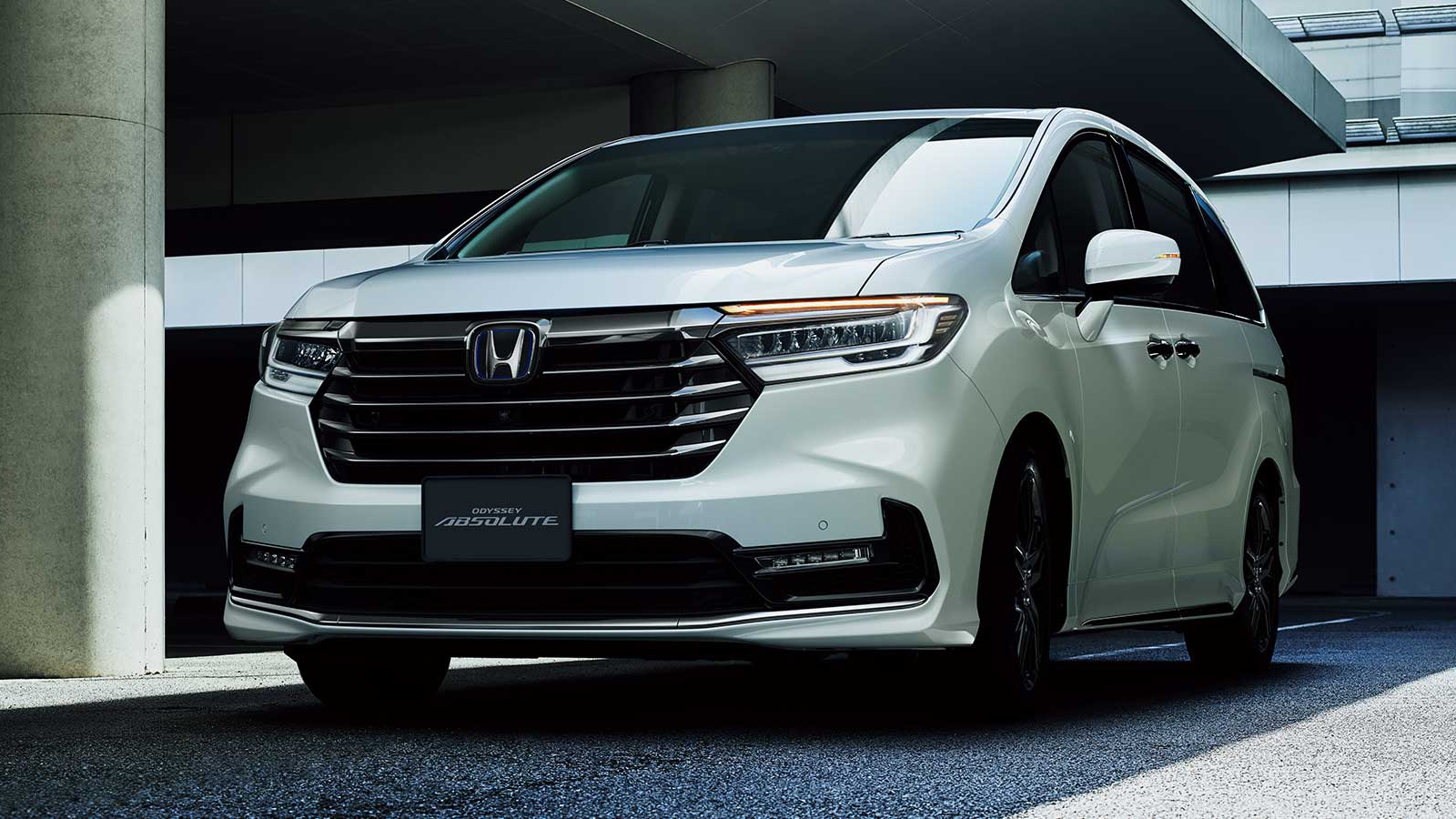 "We've been seeing facelift after facelift surface in other markets, and we'd be lying if we said we weren't even the slightest bit jealous. The latest model to get a makeover is the Honda Odyssey, and it's yet another model we'd like to see here. But in any case, let's take a look at this redesigned minivan.
"This Odyssey was just revealed in Honda's home market of Japan, and is far different from the refreshed model launched in the US earlier this year. Right off the bat, you'll see what's new with this Japan-spec unit: the large, chrome-laden grille.
"This grille, which now takes up most of the real estate up front, is flanked by stylish headlamps. Underneath it is a macho front bumper featuring even more horizontal lines. To be honest, this new face makes the Odyssey easily distinguishable from other models in Honda's stable, which is actually not a bad thing.
"Out back, the changes aren't drastic, but there are changes nonetheless. The tailgate gets a smoother look with less-pronounced lines, and the taillights have been tweaked a bit as well. That's about it for the rear, though."