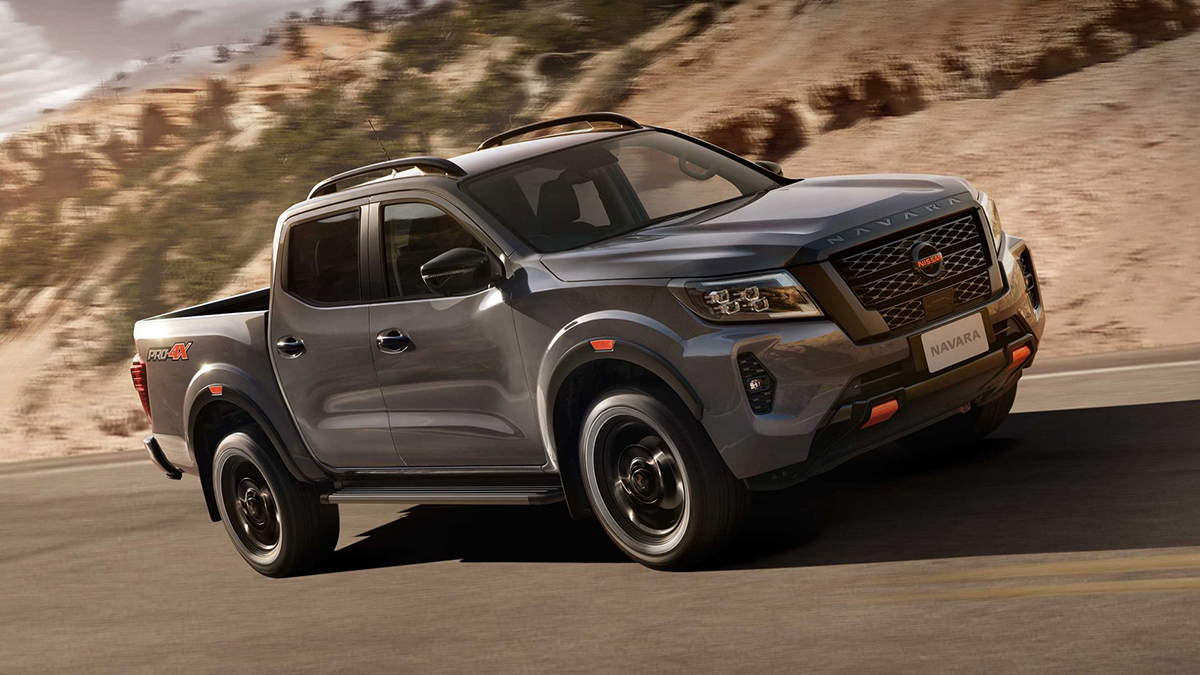 "We've seen the Nissan Navara's rugged new look, and now the company has revealed what the refreshed pickup will be packing under the hood, too.
"The first dibs in Southeast Asia goes to Thailand, where the updated truck will come with a new 2.3-liter twin-turbo diesel engine capable of 190hp at 3,750rpm and up to 450Nm of torque between 1,500 to 2,500rpm. Also available is a 2.3-liter turbodiesel with 163hp and 403Nm.
"If those figures look familiar, it's because they're very similar to what's currently available in the Philippine market. There's a difference in displacement, though, as local units come with a 2.5-liter single-turbo YD25 diesel engine. This is available with either 187hp at 3,600rpm and 450Nm of torque at 2,000rpm or 161hp at 3,600rpm and 403Nm at 2,000rpm."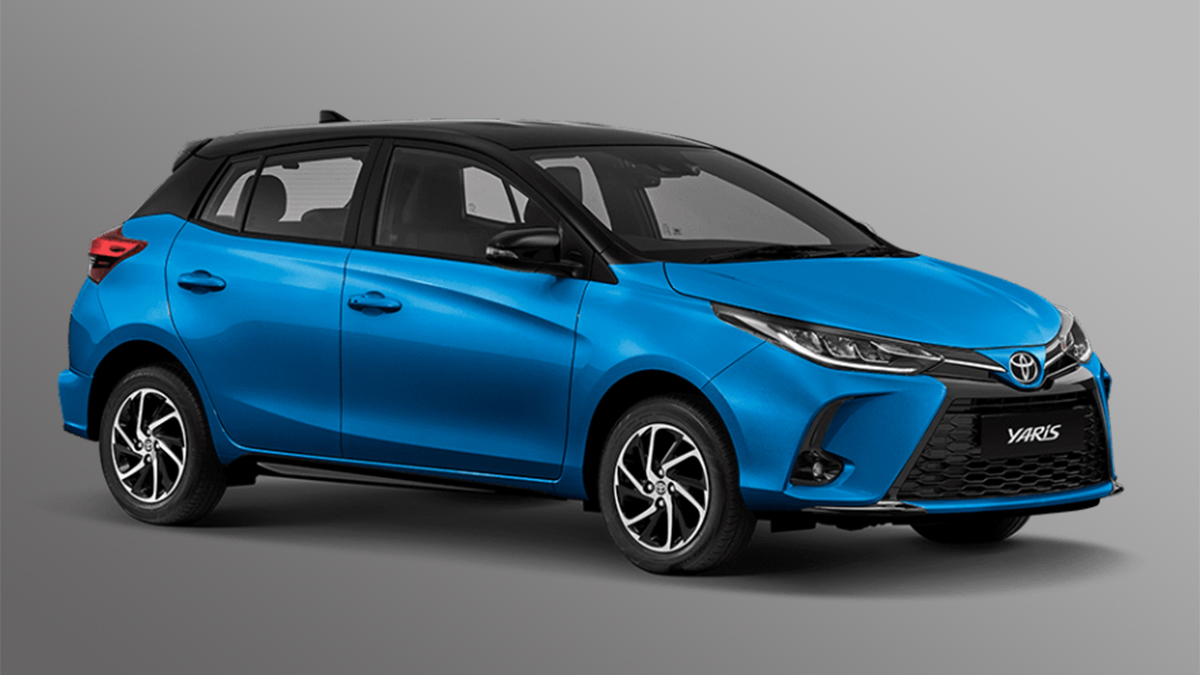 "Did you like the refreshed Toyota Yaris that was launched in Thailand back in August? Well, we've got some spicy news for you. According to a source, Toyota Motor Philippines (TMP) might be preparing to launch this new-look hatchback here in our market early next year.
"The last two refreshed models TMP brought in—the Hilux and the Fortuner—were both unveiled in Thailand first prior to the Philippine launch, so it makes sense if the next updated vehicle the carmaker would be launching was sourced from the same market.
"Now, we have no actual photos yet since units haven't arrived on our shores yet, but we did get some details on what could be the new Yaris' specs. The refreshed model should retain the 106hp, 140Nm 1.5-liter and the smaller 98hp, 123Nm 1.3-liter engines along with their CVT gearboxes. Unfortunately, TMP is dropping the manual transmission option, so there will only be two variants available."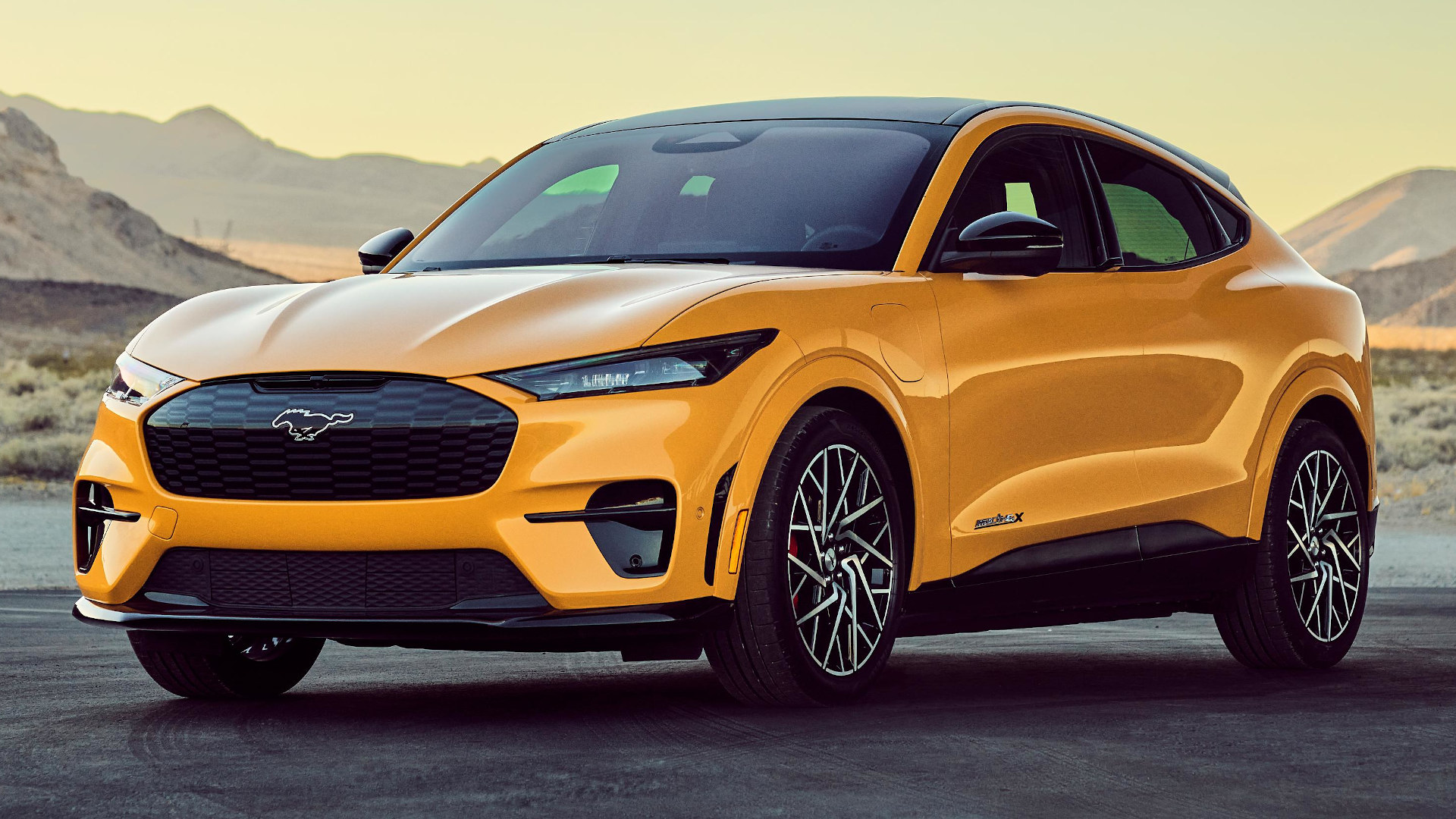 "When Ford first unveiled the all-electric Mustang Mach-E to the world, it debuted with such impressive numbers—nearing 500km of range in one full charge and with maximum power outputs at well over 300hp and 500Nm.
"The real showstoppers of the range, though, were the GT and GT Special Performance Editions. These are Mach-E variants that boasted 459hp and 830Nm, and 0-100kph runs in under 4sec. That's way more than what you'd need from an electric SUV, right? Well, yes, but it looks like Ford isn't satisfied with it just yet.
"You see, Ford has just revealed the new Mustang Mach-E GT Performance Edition, and this latest addition is now the most powerful vehicle in the stable. It generates a hefty 480 horses and an even heftier 860Nm of torque. Meanwhile, the EPA-estimated range is pegged at 378km.
"This improved electric powertrain comes with new sporty components such as the 19-inch front brakes with red Brembo calipers, the 20-inch machined-face Ebony Black wheels shod in 245/45 R20 Pirelli summer tires, and MagneRide damping for improved handling."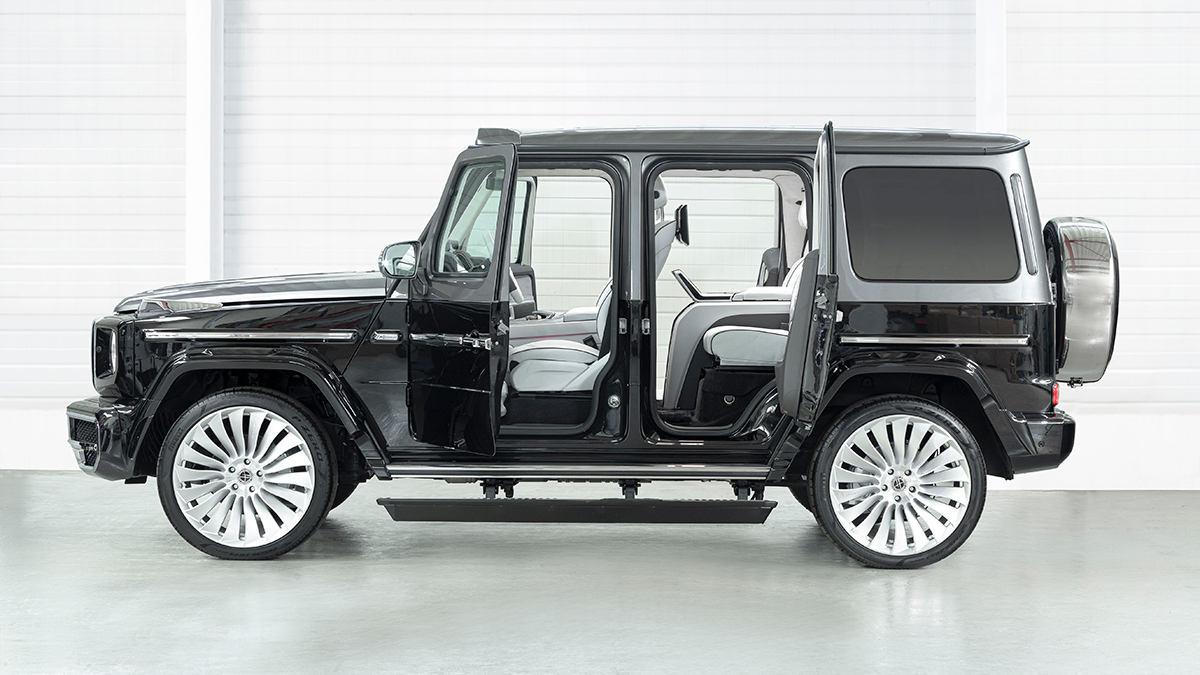 "Let's face it, a vehicle as boxy and as massive as the Mercedes-Benz G-Class has no business looking as elegant as it does. Remember: This giant square was once a grunt in the military. As the G-Wagen evolved over the years, though, the German carmaker somehow found a way to make the formula work.
"The SUV's stock look is hardly its most luxurious look, though. Tuners and modifiers the world over continue to find ways to build on its base form and the results usually achieve the desired effect (and expected price tag). The latest such example is Hofele-Design with the Ultimate G-Wagon and its coach doors.
"Ultimate? We're not so sure—we've seen plenty of gnarlier and more lavish takes on the iconic German SUV. It's a very good look, though. The body and proportions haven't been messed with outside of some new carbon fiber wheel arches, and there's plenty of classy (depending on your taste) chrome applications added to the mix. The 23-inch turbine forged alloy wheels also bring in a fair bit of flair to an exterior that's more on the subtle side of G-Class modifications.
"The main draw here, really, are the coach doors. Hofele definitely took more into consideration than ease of ingress and egress when they did this setup."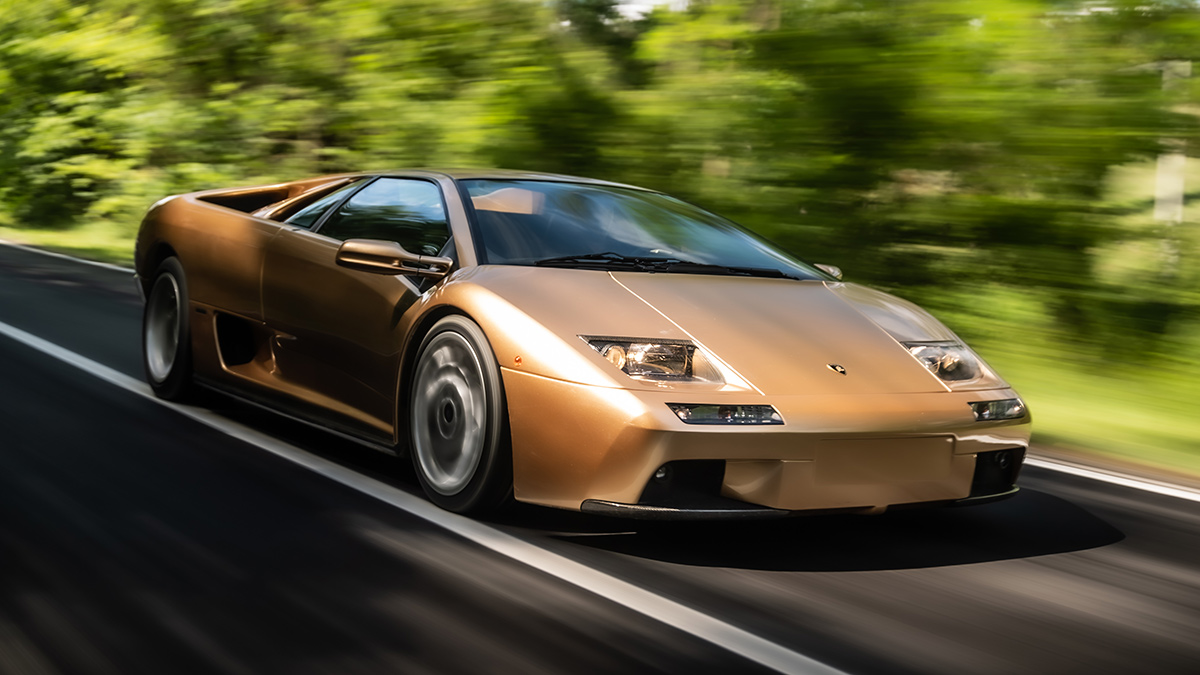 "So, the Lamborghini Diablo recently turned 30. And to celebrate the occasion, the Italian supercar manufacturer has released a bunch of photos that made us long for the wild '90s.
"The Diablo, simply put, is one of the meanest supercars to ever be released by Lamborghini. It began life as 'Project 132' in 1985, and its goal was to eventually replace the legendary Countach—a tall task, but one the company was more than confident it could accomplish.
"It rolled out into the wild in 1990, flaunting an appearance that was as clean as it was angry—an aesthetic that came courtesy of Marcello Gandini and Chrysler's design center (Chrysler was once the majority shareholder of Lamborghini). Powering it was a gnarly 12-cylinder 5.7-liter engine capable of 485hp and up to 580Nm of torque, so it had the performance to back up the looks.
"Oh, by the way, it didn't come with any driving aids or power steering until 1993. Like we said, fast and simple."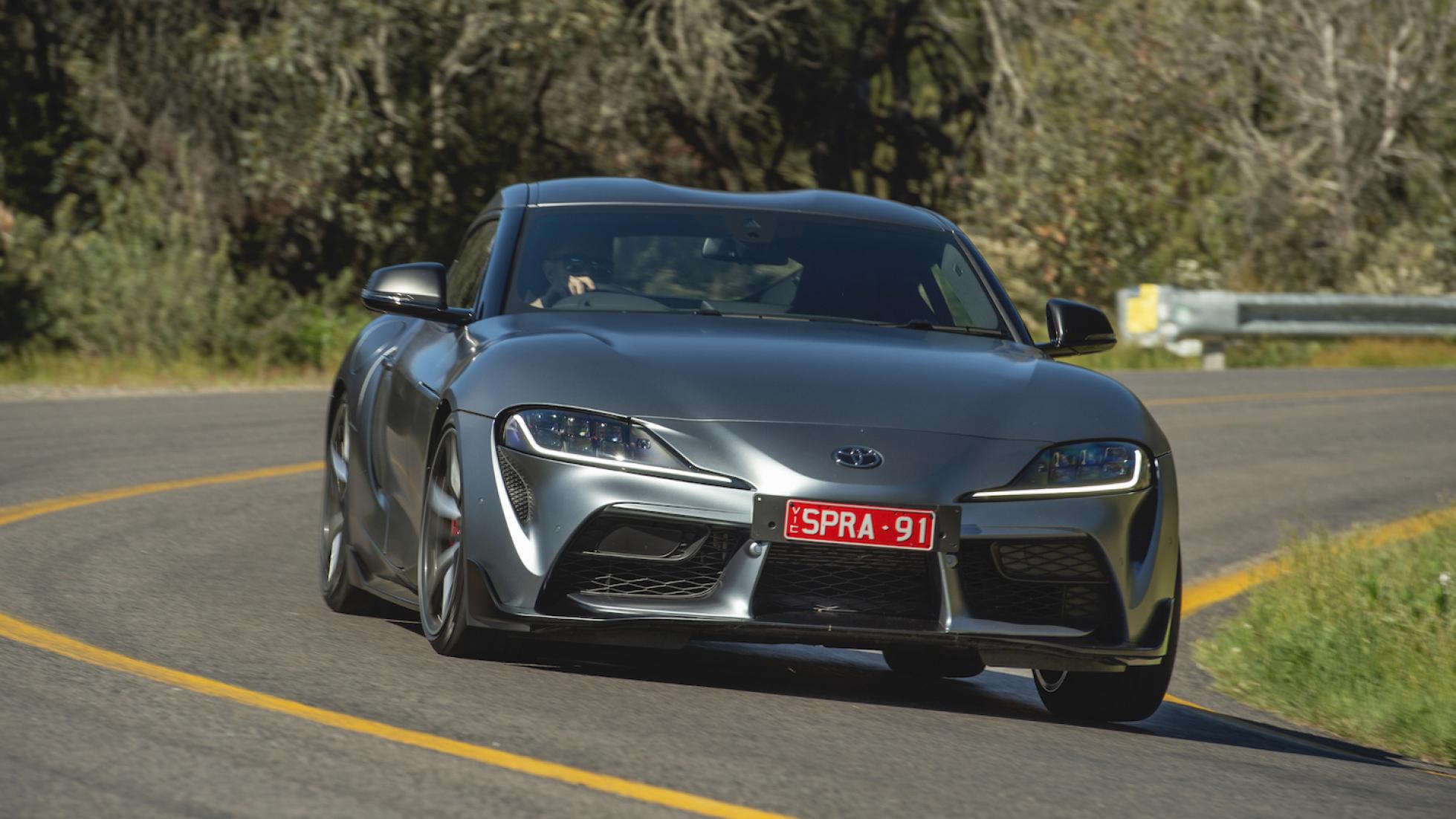 "Ah, Australia, home of making things far bigger than they really should be. The Big Banana. The Big Merino. John Farnham's career. And now, it seems, they're ready to unleash the latest episode in "Mine's bigger" (stop sniggering at the back)—a more powerful version of the 3.0-liter Toyota Supra.
"Isn't it enough that they have beaches as endless as the sunshine they bask in, some of the cleanest air in the world, and the kind of open space so immense that you can both lose and find yourself? Well, apparently not.
"While the rest of the world makes do with a frankly paltry 335hp straight-six in their Supras, Australians get 382hp, from the factory, with a full warranty. Torque for the upside-down Supra remains the same as the regular model, but it's spread over a wider range, which means a 500Nm punch from 1,800rpm all the way to 5,000rpm. And the fuel economy (at least officially) is no worse than the 335hp version."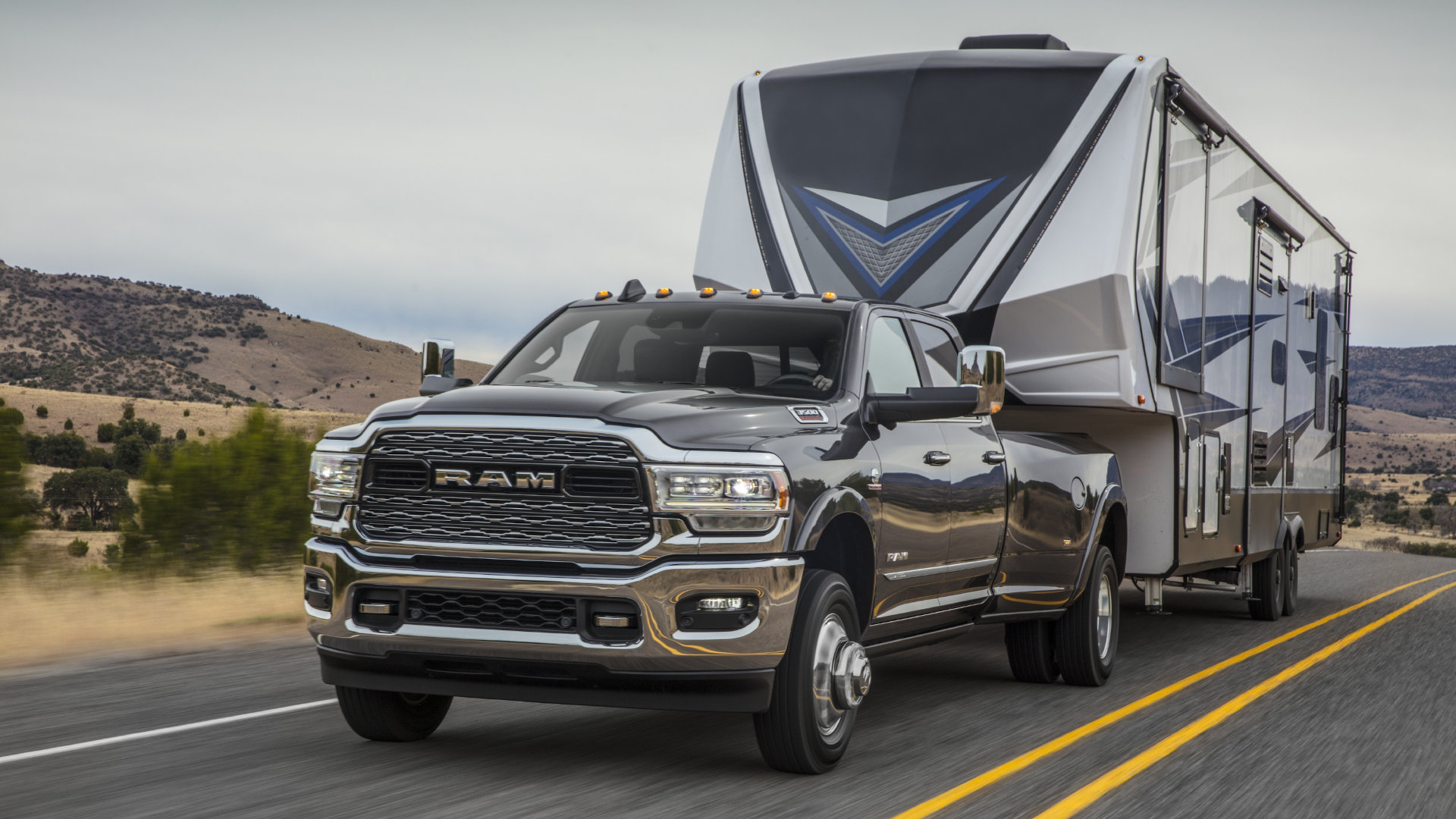 "It looks like Ram wants to end the year by reminding everyone that its trucks are still some of the most powerful ones in the market. It has just revealed the 2021 Ram 3500 Heavy Duty with an even more powerful engine and improved towing and hauling capacities.
"Under the hood of the new Heavy Duty is a Cummins 6.7-liter high-output in-line-six turbodiesel that generates a whopping 1,456Nm of torque. It's still the same mill with the same displacement, but it's about 102Nm more powerful than the previous truck's engine.
"This powerplant is complemented by the Ram 3500 Heavy Duty's frame that's built with fully boxed rails and an upgraded rear-axle structural crossmember. This allows the option of adding in Ram Engineering's in-house gooseneck hitch design which then enables a towing capacity of more than 16,800kg. With a conventional hitch, the truck can tow around 10,430kg."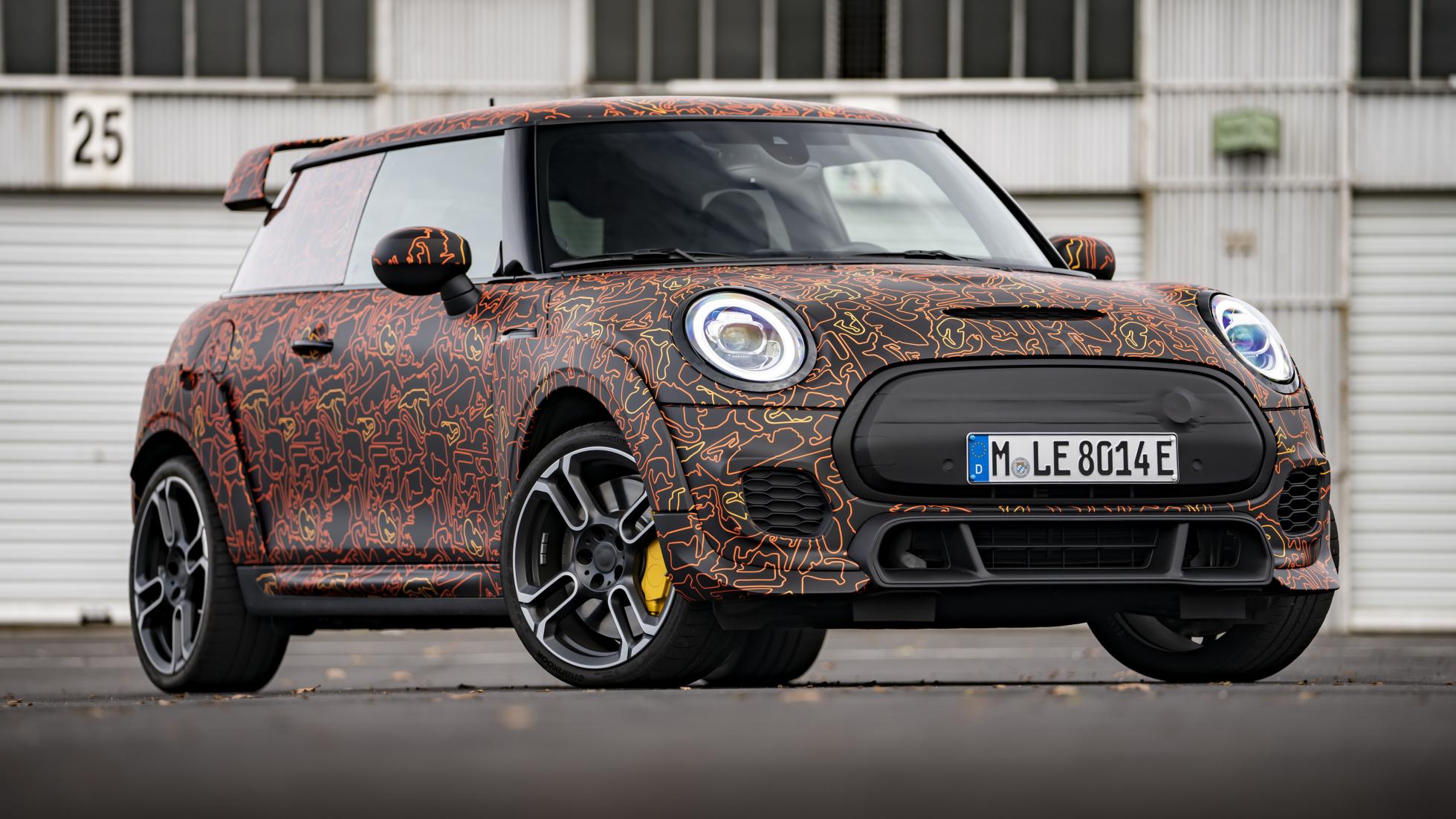 "True, news of a prototype hot hatch testing around the Nurburgring isn't exactly cresting 'Dog Learns To Speak!' levels of hysteria, but this particular combination is quite a big moment, because underneath said prototype hot hatch lies a fully electric drivetrain.
"Friends, meet the all-electric Mini John Cooper Works, coming your way… soon. Ish. Mini has confirmed that following a growth in sales of its electrified models (Countryman Hybrid, Mini Cooper Electric), it now intends on bringing the JCW's rocket-powered skateboard philosophy to an electric drivetrain.
"While not entirely unexpected, it will be interesting to see how Mini can ramp up the performance of that electric hatch to JCW levels. Mini hasn't revealed any performance goals or technical data, but the new e-hatch uses the BMW i3's single electric motor up front packing 184hp and 270Nm."
"It's fair to say our 'things to admire in 2020' list is looking pretty short right now. But two of them are combined here. It's a Toyota GR Yaris—one of this year's best cars, and therefore one of the best this decade, too—painted to celebrate the key workers who've helped us through the awful mire of a global pandemic.
"If your bottom lip isn't quivering enough yet, let us activate Full Sob Mode: it's been designed by Welsh school kids. Well, a Welsh school kid: Alice Goodliffe from Ysgol Uwchradd, a comprehensive in Plasmawr, Cardiff.
"Spot the line of key workers—a police officer, nurse, teacher, and construction and shop workers—down the side. The rainbow flag on the roof, "a symbol of all-inclusive peace." Welsh daffodils emblazoned across the Yaris' hench rear arches. And an medical-grade facemask over its aggressive snout. It's 2020 in a small, pent-up, homologation-special package."