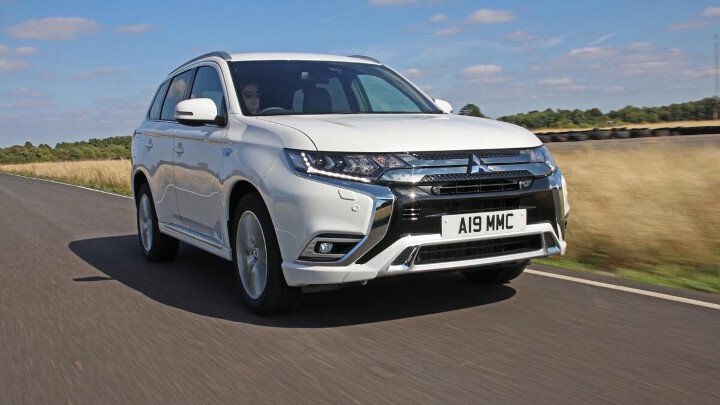 "It looks like another carmaker is joining the local automotive industry's hybrid-electric revolution.
"Mitsubishi Motors Philippines (MMPC) has announced that it plans to introduce the Outlander PHEV, the brand's flagship hybrid SUV, to the Philippine market. Along with this news, the company has also revealed that it will be building a 'next-generation' showroom, dubbed the Dendo Drive Station, featuring a solar power system as well as electric and plug-in hybrid electric vehicle charging capabilities.
"MMPC has already signed a memorandum of understanding (MOU) with five of its dealer partners—Union Motor Corporation, Fast Autoworld Philippines Corporation, Motorplaza Incorporated, SFM Sales Corporation, and Mindanao Integrated Commercial Enterprises—to pursue the country's first Dendo Drive Station this year."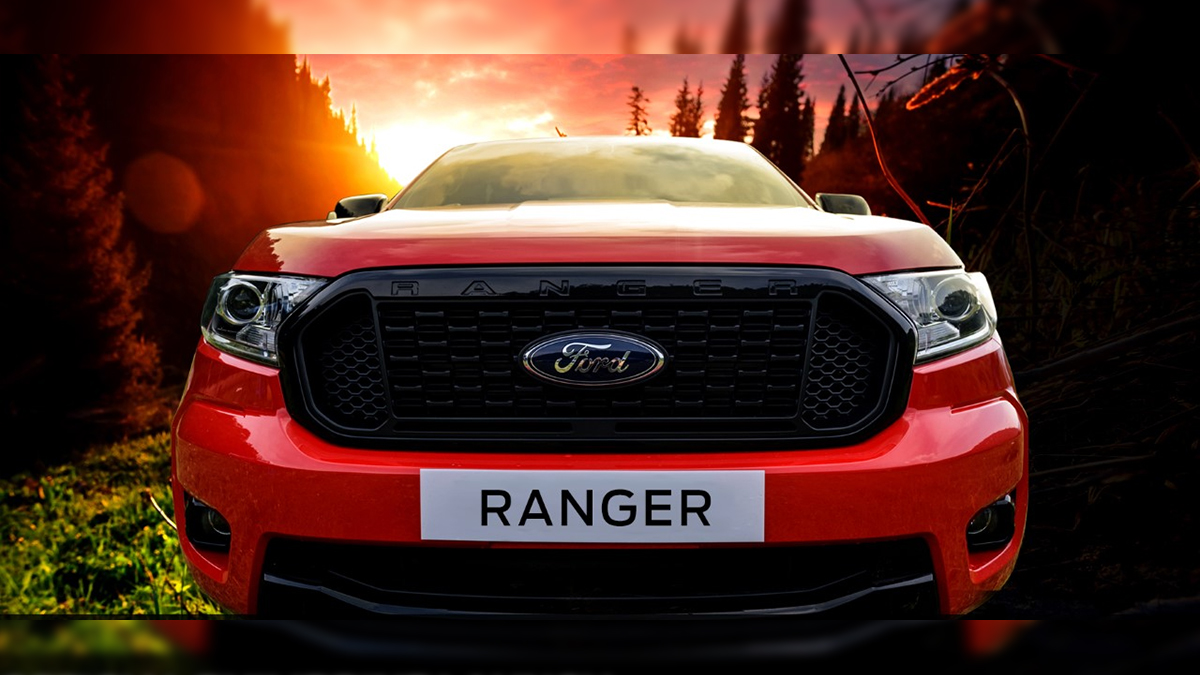 ADVERTISEMENT - CONTINUE READING BELOW ↓
"Ford Philippines is reinforcing its local Ranger lineup next week with the launch of a new variant.
"The American car manufacturer has already sent out invitations for the upcoming launch event. Attached to the invites is a single photo of the pickup truck's front end, showing off a new-look grille in black featuring an intricate mesh appearance and honeycomb elements.
"While the company makes no mention of exactly what variant this is, we strongly expect it to be the updated Ford Ranger FX4. The grille shown in the invitation is identical to the Thai market's own Ranger FX4, which packs a 2.2-liter turbodiesel engine capable of 159hp and 385Nm of torque, mated to a six-speed automatic transmission."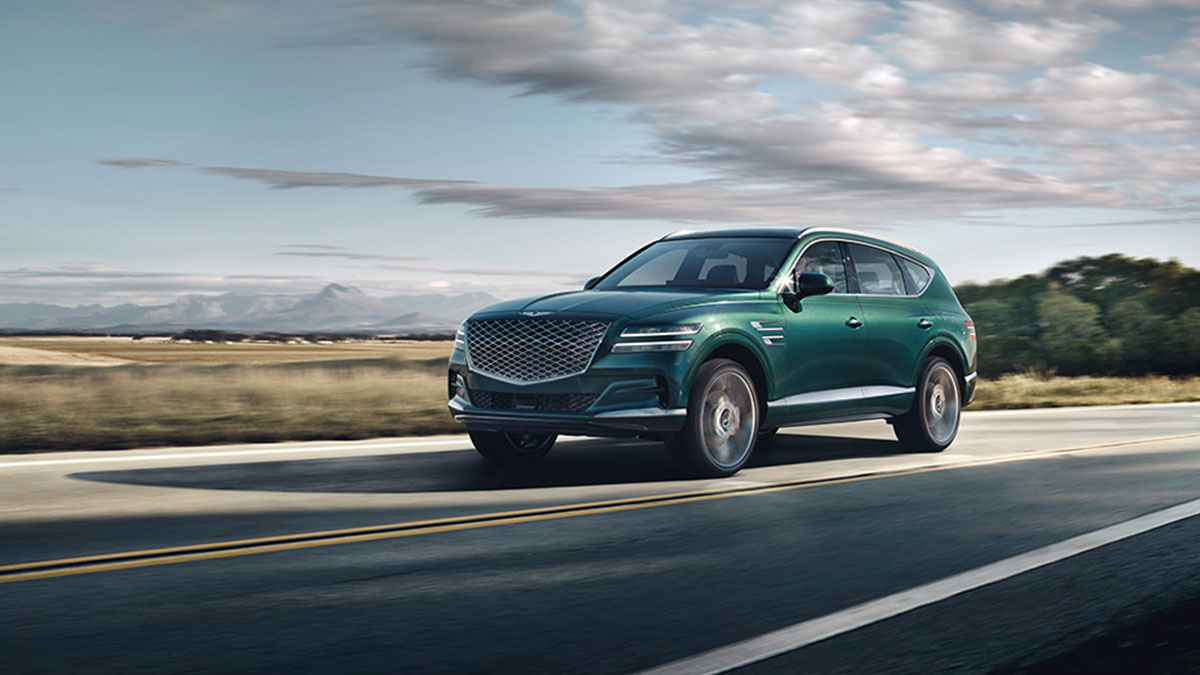 "It's almost five years since Hyundai decided to establish the Genesis name as its standalone luxury brand. Following its consistent growth over the years, the said brand has now officially entered the luxury SUV segment.
ADVERTISEMENT - CONTINUE READING BELOW ↓
Recommended Videos
"That's right, folks, Genesis has an SUV now, too. You're looking at the all-new Genesis GV80, the newest premium people hauler revealed via a futuristic albeit trippy launch event earlier today. We can't blame you if you say that the GV80 is a bit late to the party, but this newcomer—available in both five-seat and seven-seat configurations—looks ready to go head-to-head against the likes of BMW and Audi's SUV offerings."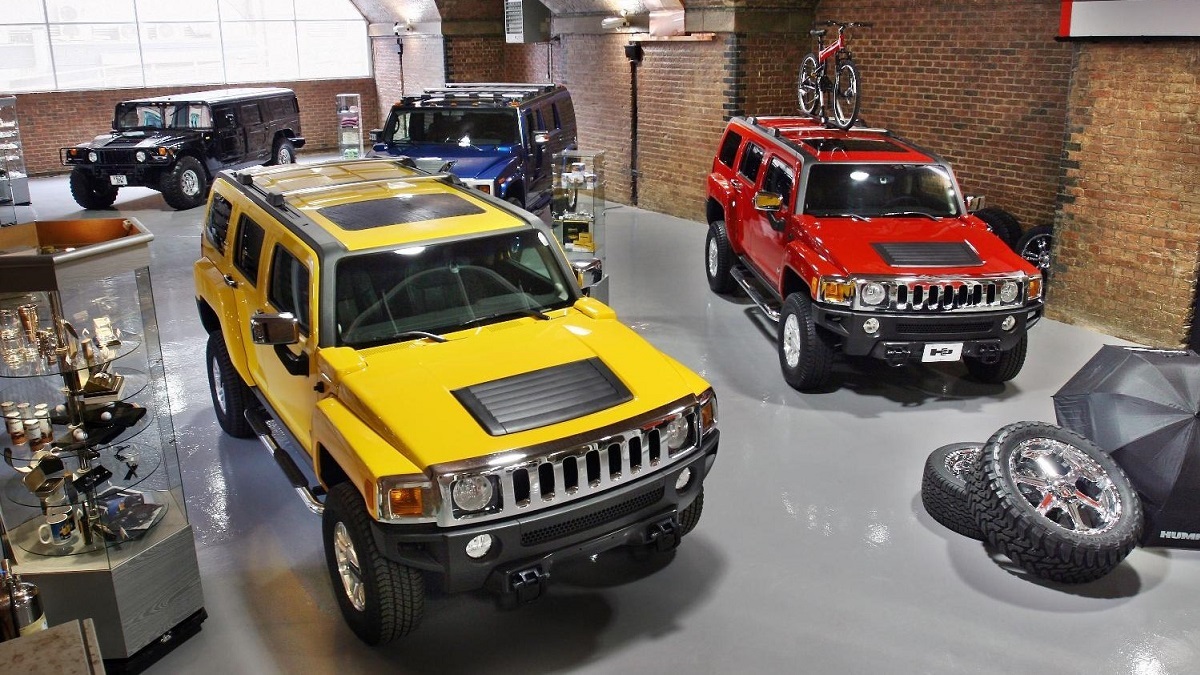 "A few months back, we reported there have been rumors going around that General Motors (GM) could be planning the revival of the Hummer nameplate as part of its BT1 electric truck/SUV program. If you were waiting for an update on that, then you're in luck: The Wall Street Journal has now confirmed that the rumors are indeed true.
ADVERTISEMENT - CONTINUE READING BELOW ↓
"Yes, the Hummer will soon become a full-fledged electric vehicle, and we have confirmation that it will be rebuilt in pickup form. This means the insanely inefficient gasoline-powered SUV you once knew will soon become a significantly more practical and fully-electric off-road pickup that's set to take on the likes of the Tesla and Rivian trucks. If you had told us that 10 years ago, we probably wouldn't have believed you."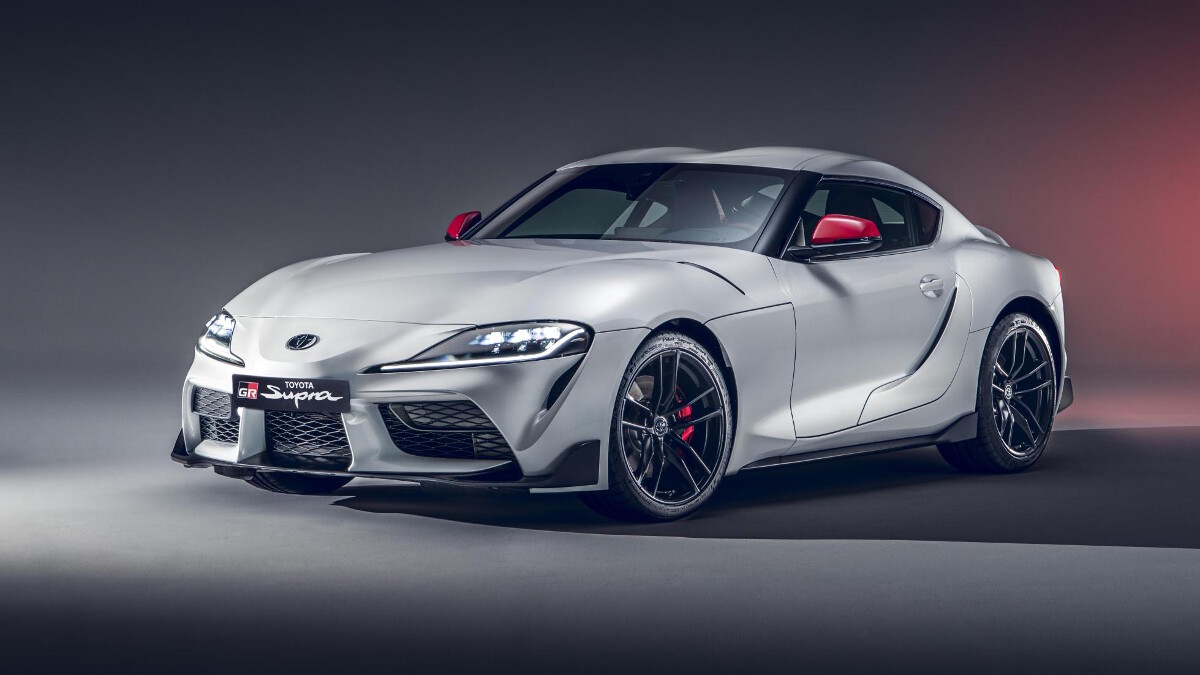 "You wait decades for a new Toyota Supra, and then two come along at once. We've had the 3.0-liter straight-six turbo, and now there's this: the Toyota Supra with 2.0-liter turbo-four power, just confirmed for Europe.
"Don't go looking for telltales on the outside. There aren't any. Same exhausts, no '2.0' badges. The Supra in the pictures is one of 200 'Fuji Speedway' editions that upgrade the alloys up from 18- to 19-inch units and add more splashes of red and white.
"Instead, look under the hood. There, you find a 2.0-liter engine with a solitary turbo, delivering 254hp and 400Nm. That all still lands at the rear wheels alone via a standard-fit eight-speed automatic gearbox because—like the BMW Z4, which also has a choice of four or six cylinders—the Supra remains auto-only."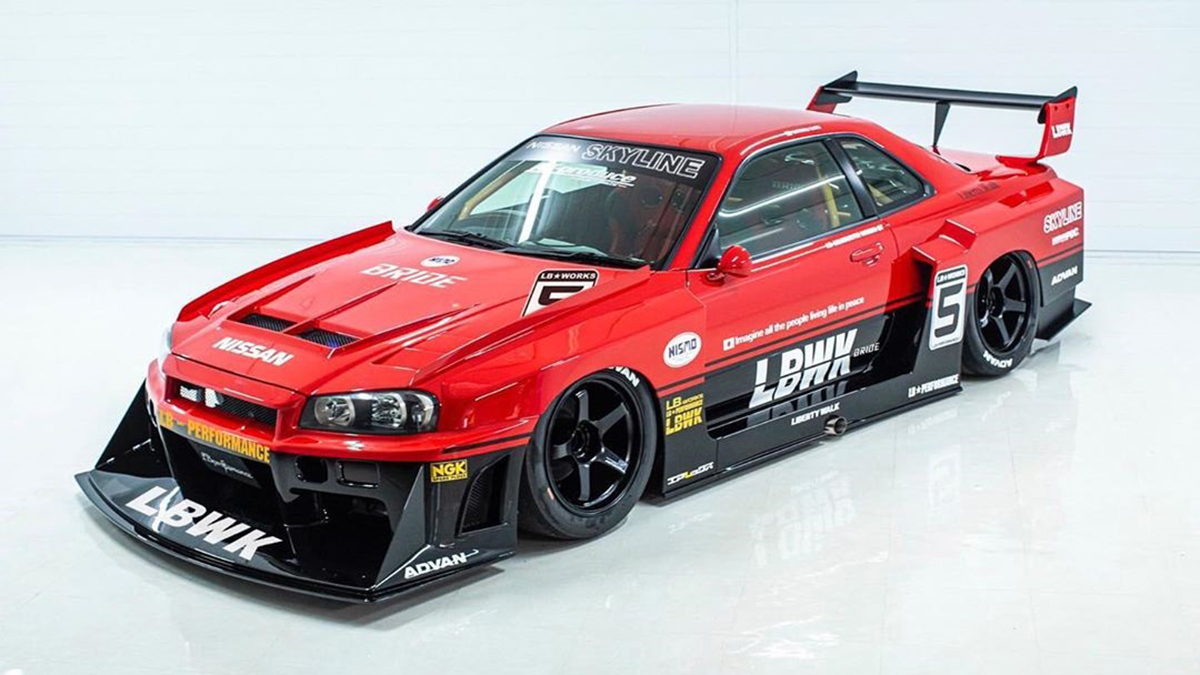 "Your eyes do not deceive you. Yes, that is Masahiro Hasemi's legendary Nissan Skyline 'Super Silhouette' reborn as an R34 GT-R.
"Liberty Walk unveiled this homage at the 2020 Tokyo Auto Salon, and we have to say it has us struggling to keep our jaws off the floor.
"Of course, the original's hard-core look was one of its main draws, and Liberty Walk has done a standup job replicating it for its 2020 TAS display. Sticking with the original's formula, the R34 Super Silhouette features the same ungodly amounts of aero in all the same places, albeit with a more polished application.
ADVERTISEMENT - CONTINUE READING BELOW ↓
"And naturally, it gets the same red and black decal-covered exterior as Hasemi's car. It would've been neat to retain the Tomica bit, though, and maybe stagger the wheels as well since the original featured 16- and 19-inchers in the front and rear, respectively. Also, it's a bit too slammed for our taste—but then again this is Liberty Walk."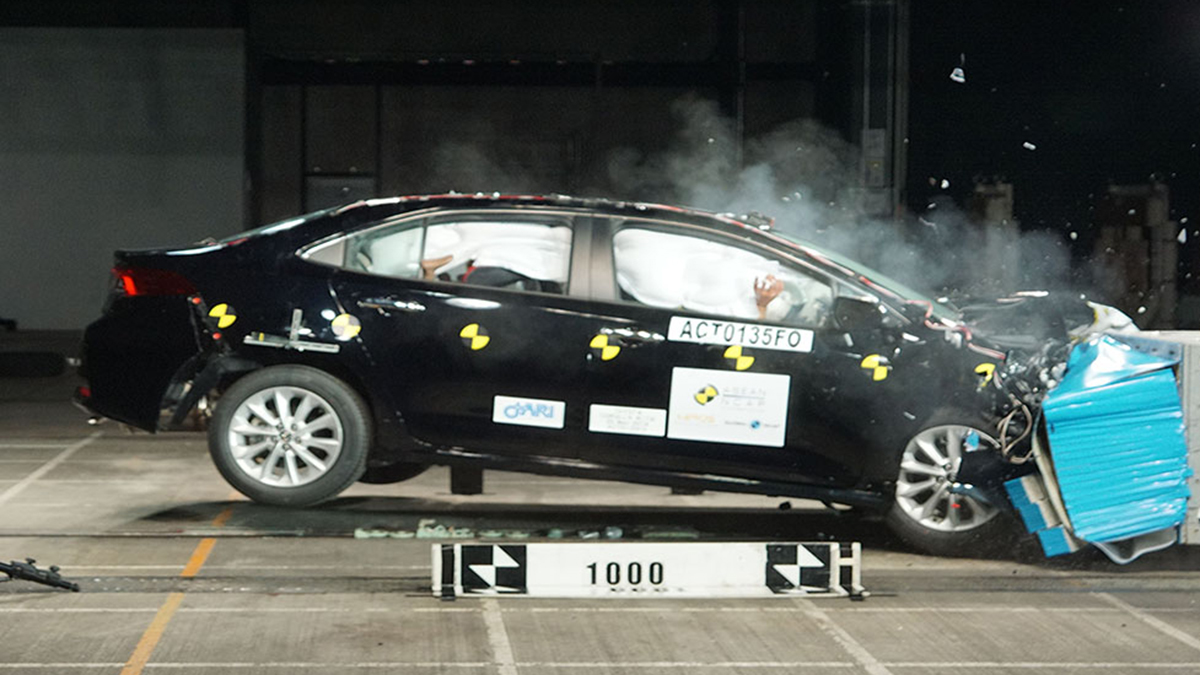 "Toyota's cars just keep impressing in the safety department. The latest of the Japanese car manufacturer's offerings to pass ASEAN NCAP crash tests with flying colors? The all-new Toyota Corolla Altis.
"The results of the sedan's ASEAN NCAP crash tests are in, and it managed to score 33.71 points for Adult Occupant Protection (AOP), 43.80 points for Child Occupant Protection (COP), and 13.89 points for Safety Assist. That's a total of 88.46 points—good enough for the safety body's coveted maximum five-star rating.
"Units tested were built in 2019 and sourced from Thailand. These come equipped with the 1.6-liter gasoline engine and a total of seven airbags, and have a curb weight of 1,340kg."