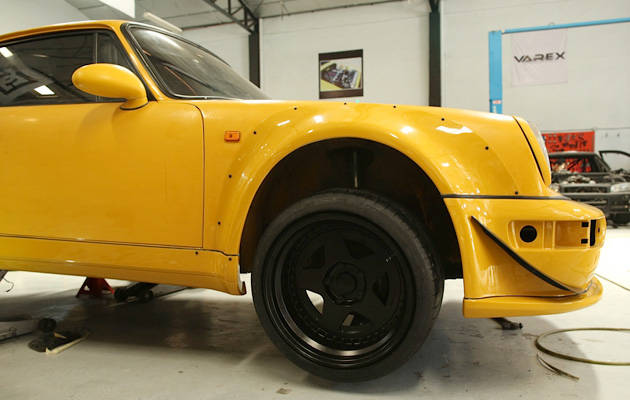 Car Porn Racing's Ian King recently shot us an e-mail with a handful of glorious photos featuring his garage's latest RAUH-Welt Begriff project. You will recall that Ian flew in RWB legend Akira Nakai last month to work on a pair of Porsches. The unfinished car you see here, according to Ian's e-mail, is already the "third RWB Porsche" from Car Porn Racing. The car even has a name: General.
"It's basically a 911 chassis," said Ian. "It's getting an upgraded motor--big bore, stroked and converted to twin-spark ignition with individual throttle bodies. It will also have a stripped-out interior, bucket seats and a roll cage."
Now, just so you don't get confused, there are photos below of another yellow RWB Porsche. This one is the second RWB Porsche that Nakai-san completed during his working visit, as indicated by the "Sekund Entwicklung" (which translates to "second development," if we're not mistaken) decal on its hind part.
Anyway, enjoy the photos for now. We're sure Ian will send us images of the finished product once it's done.
ADVERTISEMENT - CONTINUE READING BELOW ↓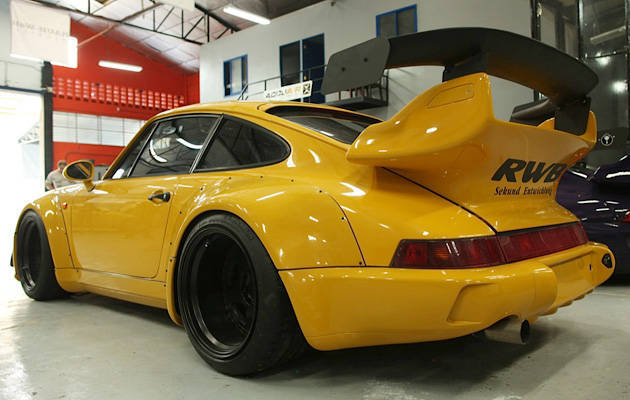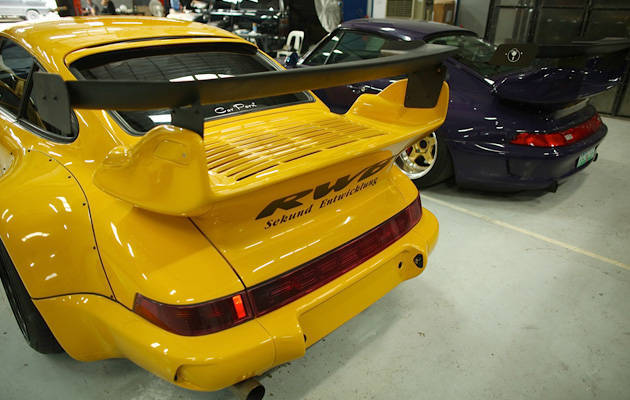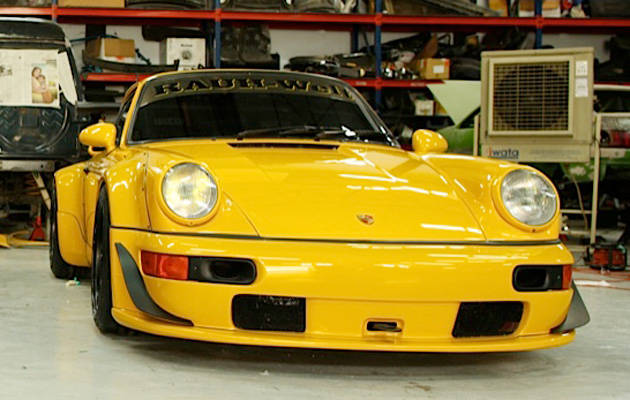 ADVERTISEMENT - CONTINUE READING BELOW ↓
Recommended Videos