Hang tight—this article contains consumer advice. Of the Top Gear maths variety.
Last year, we brought news of exciting developments in the crate engine business. An expressly American phenomenon, the idea of a crate engine is to order, quite literally, a fully-built engine (in a crate) to be delivered to your garage for fitting into whatever project car you happen to be working on.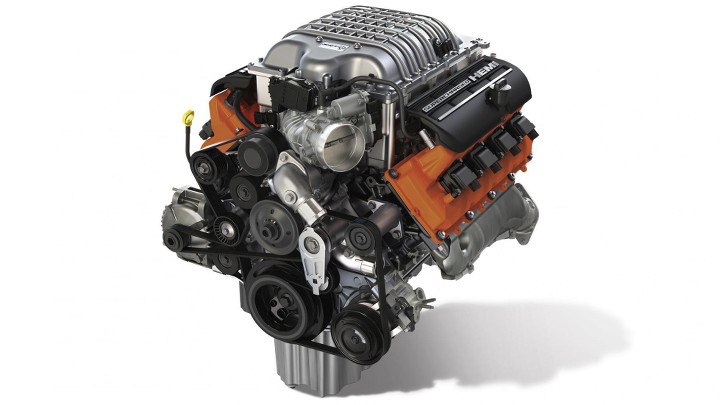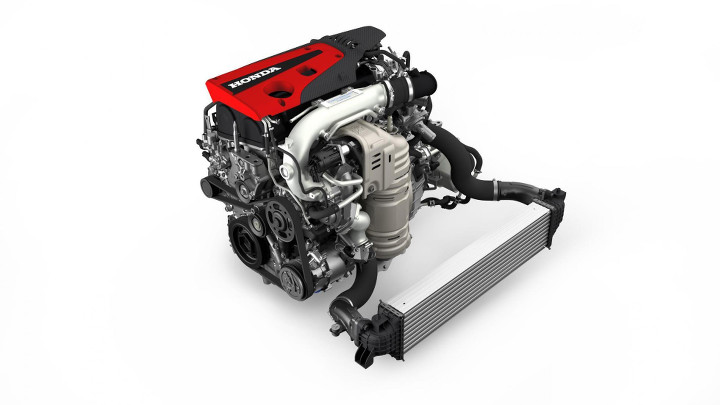 Continue reading below ↓
Recommended Videos
In 2017, the most exciting ones to hit the market were the Dodge Hellcat supercharged V8 good for 707hp and 880Nm, and a four-cylinder turbo making less than half that. However, being the Honda Civic Type R's VTEC turbo straight-four, it was no poor relation. We all pontificated over what would be the optimum choice for a project car: revvy, mega-boosted little engine, or mighty rumbling V8 with fuel consumption like a speedboat?
Well, add a third engine to your shortlist. One very much toward the latter end of the spectrum. At SEMA, Chevrolet Performance will reveal the latest powerplant to join its arsenal of crate motors. And it's a monster.
Plumbed, for SEMA, into the nose of this fabulously menacing 1973 Chevelle Laguna, is the 6.2-liter LT5 supercharged V8 found in the ultimate fast Chevy: the latest Corvette ZR1. Yep, Chevy will sell you a crate V8 that develops 755hp and 968Nm. Is this part of the second amendment? Right to bear arms? Because that's a weapon of a motor...
How can we put this: You're buying a box that contains more power than a Lambo Aventador S makes. It's the postman delivering more grunt than you get from a McLaren 720S. Pagani Huayra levels of poke, arriving with the morning newspaper. Okay, you get the idea. It's a silly amount of potency, and popular video-streaming websites are gleefully rubbing their binary-coded hands over the results of mating it to a home-brew chassis...
No word on pricing yet, we're afraid. But you're getting the most powerful Chevy engine of all time shipped to your front door, which ought to be an incentive for some seriously purse-troubling maths. And the catalyst you need to turn a beaten-up family heirloom runaround into a 10-second car…
NOTE: This article first appeared on TopGear.com. Minor edits have been made.