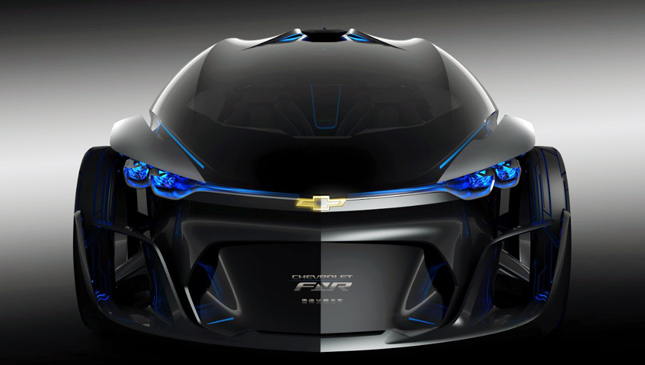 How old are you right now? If you're still in your teens, chances are you might live to see drastically different cars in the future. Maybe not quite the cars from The Jetsons, but still radically advanced enough to qualify themselves for present-day sci-fi movies.
However, if you're about our age--forties in the case of the more senior editors (*sigh*)--there's also a good chance you will only live to see a "futuristic car" in a Will Smith movie.
Thankfully, there is this, the Chevrolet FNR. The American carmaker is displaying this at the ongoing Auto Shanghai 2015 in celebration of the brand's 10th anniversary in China (which, as you know, is currently the biggest automotive market in the world). We don't know what "FNR" stands for, but after reading the space-age features the car is equipped with, we're convinced it's "Freakin' Neat Ride."
In a nutshell, the FNR is described as "an autonomous electric concept vehicle that offers a glimpse at mobility of the future." The car is said to have been developed in Shanghai by General Motor's Pan Asia Technical Automotive Center joint venture.
We're sure the word "autonomous" didn't escape you. Yes, the FNR earns that adjective by virtue of its self-driving mode. In this mode, the front seats "swivel 180 degrees to face the rear seats, creating a more intimate setting." Of course, "intimate" here would only work if people in the future finally learned to lay down their electronic gadgets to actually talk to each other.
Continue reading below ↓
Recommended Videos
Some of the high-tech features of this car include a futuristic capsule design, crystal laser headlights and taillights, dragonfly dual swing doors, magnetic hubless wheel electric motors, wireless automatic charging system, roof-mounted radar, iris recognition start, and the so-called Chevy Intelligent Assistant.
What's that sound, you ask? That's the collective sigh of 40-year-old men and women who now wish they had been born 20 years later.