So that's why the vehicle looked kind of tiny in initial photos. Chevrolet has announced that the all-new Trailblazer is actually a 'small SUV' (or a crossover, rather), and that it will be slotted between the Trax and the Equinox in the US market.
The American car manufacturer also says the Trailblazer will be released in early 2020, and that it's expected to broaden an already diverse range of SUVs being offered by the company.
"The Trailblazer's great design enables more personalization," says Steve Majoros, Chevrolet's director of passenger car and crossover marketing. "[It] is a continuation of the design language for Chevy's crossover family and extends our momentum into one of the industry's fastest-growing segments."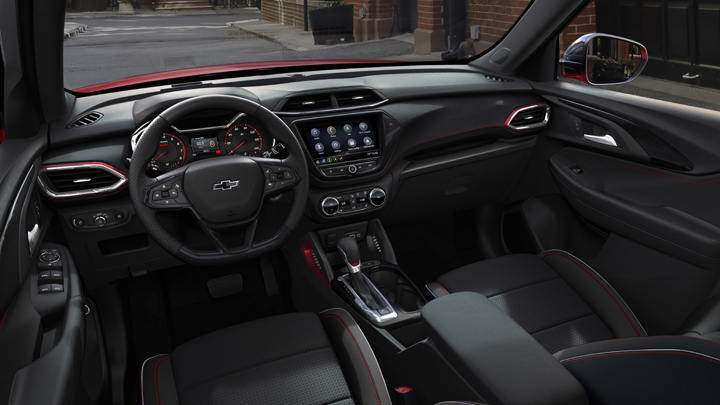 Continue reading below ↓
Recommended Videos
Chevrolet also released new images of the vehicle in RS guise, showing off a two-tone roof and some stealthy gloss-black trim up front to complement the new Trailblazer's aggressive overall look. We get a look at the interior now, too: There's an edgy dashboard design with sleek, modern A/C vents, a sizeable touchscreen infotainment system, a nice flat-bottom steering wheel, and plenty of red accents to go around.
No word yet on specs or engine details; what is confirmed, though, is a handful of safety bits: front pedestrian braking, automatic emergency braking, and lane-keep assist with lane-departure warning. The Trailblazer also gets adaptive cruise control and a high-definition rear camera.
"These features deliver added confidence and peace of mind behind the wheel, helping drivers monitor the vehicle's surroundings and the driving environment with an available combination of camera, short-range radars and ultrasonic sensors," Majoros says.
So, are you digging the Trailblazer's crossover version so far?