It's the Frankfurt motor show in September, and therefore time to get your concept-car bingo cards at the ready. Cupra is among the many brands that'll score very highly, with the star of its show stand being both electric and an SUV. All it needs is autonomous ability and cameras-for-mirrors, and it's a full house.
This is our very first glimpse at it—albeit inside, rather than out. It shows us some digital dials—with the charge percentage around the outside, and speed in the middle—and what appears to be an alcantara-wrapped steering wheel with an illuminated Cupra logo and some very production-looking buttons, including one for switching between drive modes. Oh, and a carbon wing mirror denies it victory on the bingo card. Sorry.
Quite where the car will be pitched, we don't know. Cupra already makes the 296hp Ateca and will soon follow it up with the 242hp hybrid-powered Formentor, so it'll be interesting to see where this one fits, performance-wise. It also suggests Cupra's bespoke models are all going to be SUVs, which does make us a little glum given that the badge's history is based entirely on exciting Seat hot hatches.
Continue reading below ↓
Recommended Videos
A short teaser video has given a small hint at the concept's styling, with an almost Tesla-like nose and what looks to be a BMW X6-esque 'coupe' roofline (pictured below). Excited to see the rest of it?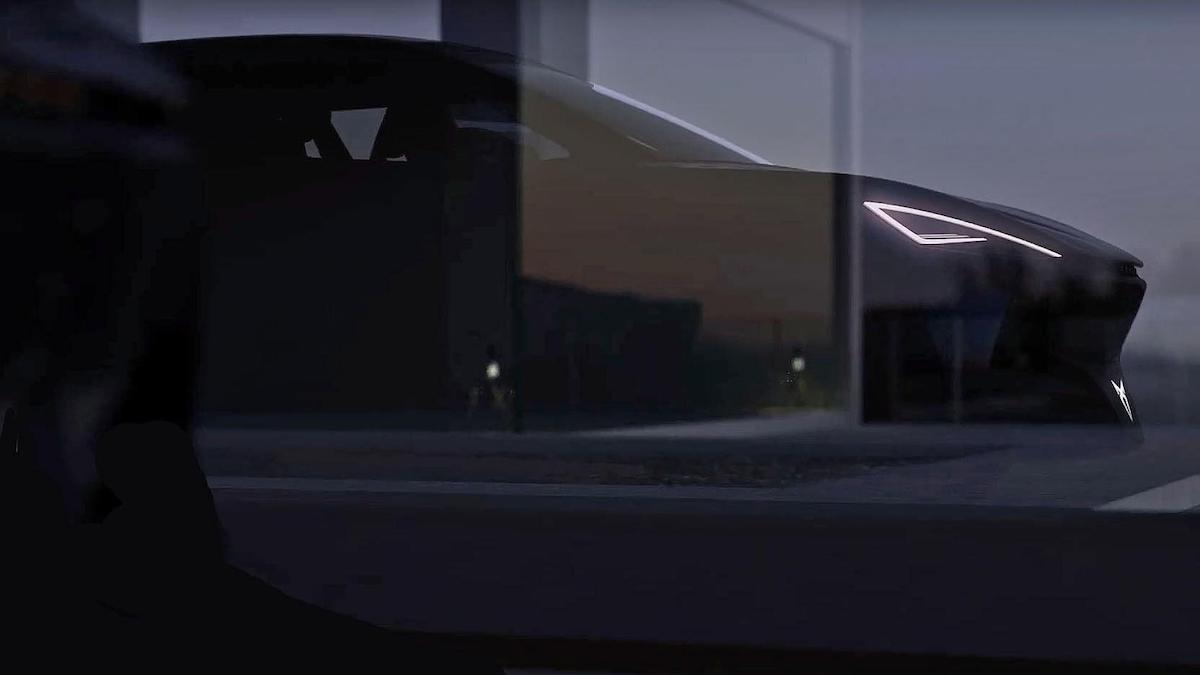 NOTE: This article first appeared on TopGear.com. Minor edits have been made.