Safari-spec Porsche 911s are all over the Internet these days, aren't they? Not that we're complaining, of course—all knobbly-tired 911s that pay tribute to the Paris-Dakar-winning 953 and 959 look ridiculously cool.
This one is no different. What you're seeing above are renderings of a 992-generation Safari 911 that's about to be built by German off-road specialists Delta4x4.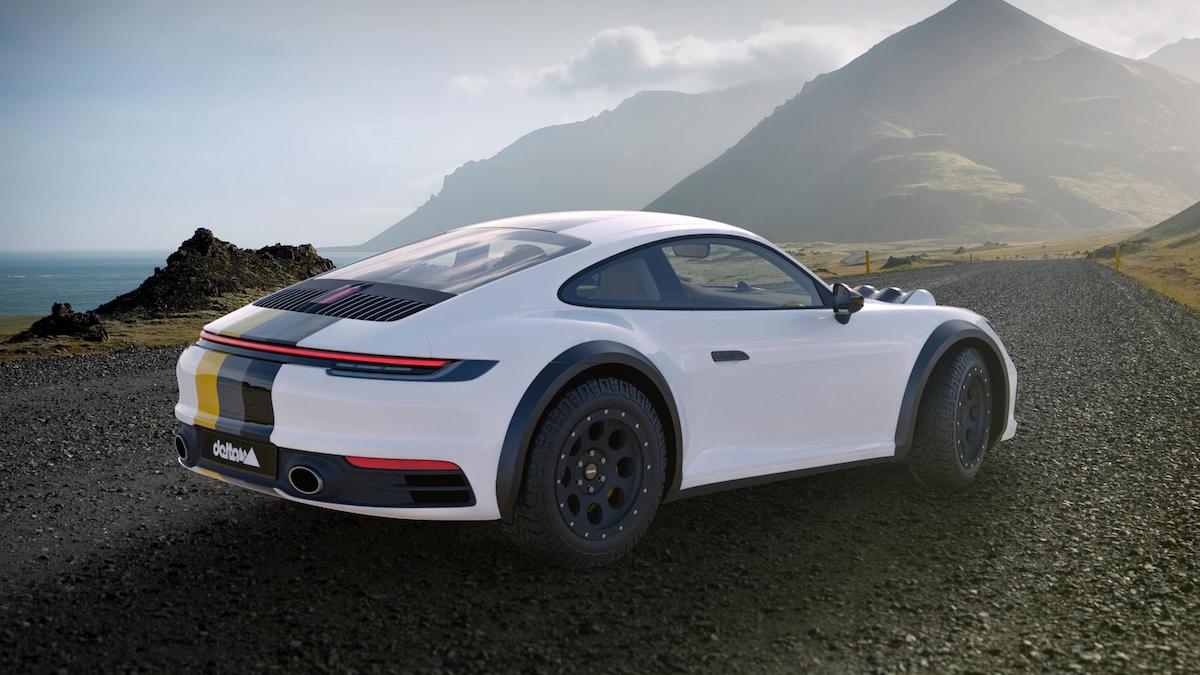 Delta4x4 says that a young entrepreneur from southern Germany came to them with his brand-new Carrera 4S and stated that he'd like to drive it from his home in Ulm, right the way down to Dakar, Senegal. This man sounds like fun.
Continue reading below ↓
Recommended Videos
The company apparently has firsthand knowledge of the Paris-Dakar Rally, too, having competed in (and completed) the 1982 running of the event in an 80hp Suzuki LJ80. It's a perfect fit.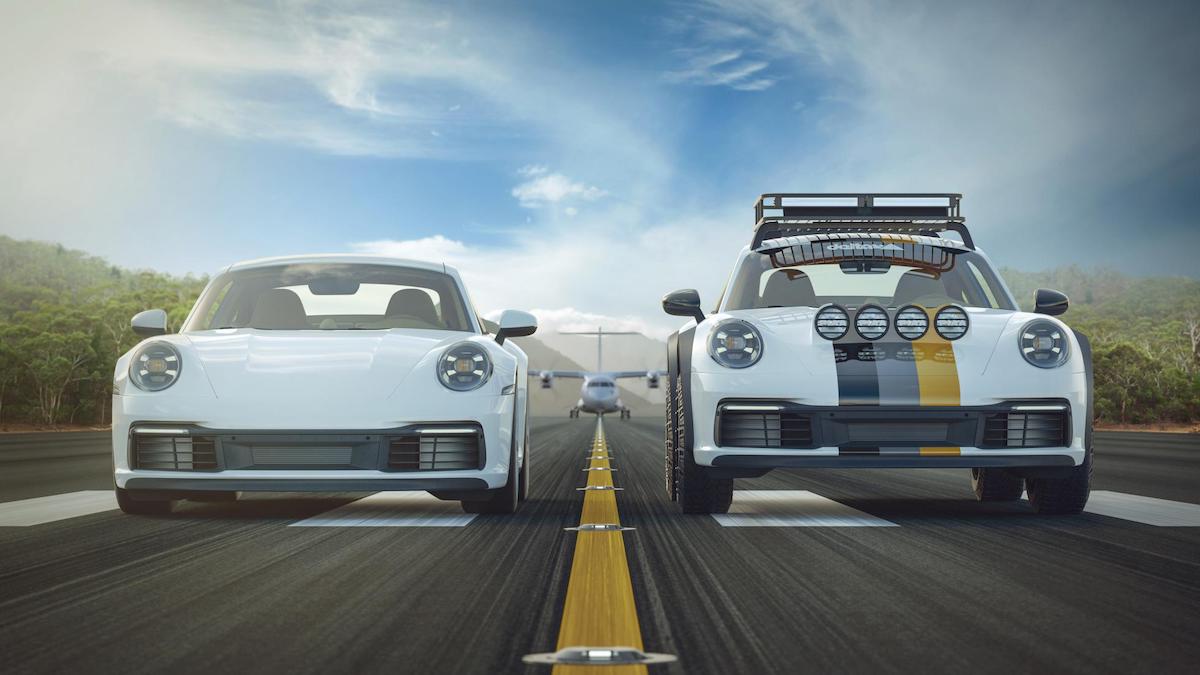 There aren't too many details of the build as of yet, but Delta4x4 says the modifications will include a reinforced chassis, specially designed spotlights, a custom roof rack, and ground clearance raised to 250mm—presumably thanks to new suspension in addition to those chunky tires. We hope that stripe action also makes it through to the real world.
We'll get to see the finished product in 2021, so for now, let us know what mods you'd make to take a 911 off-roading, and then make sure to refresh your memory of the Ruf Rodeo and the Gemballa Avalanche 4x4. We'll never tire of these things.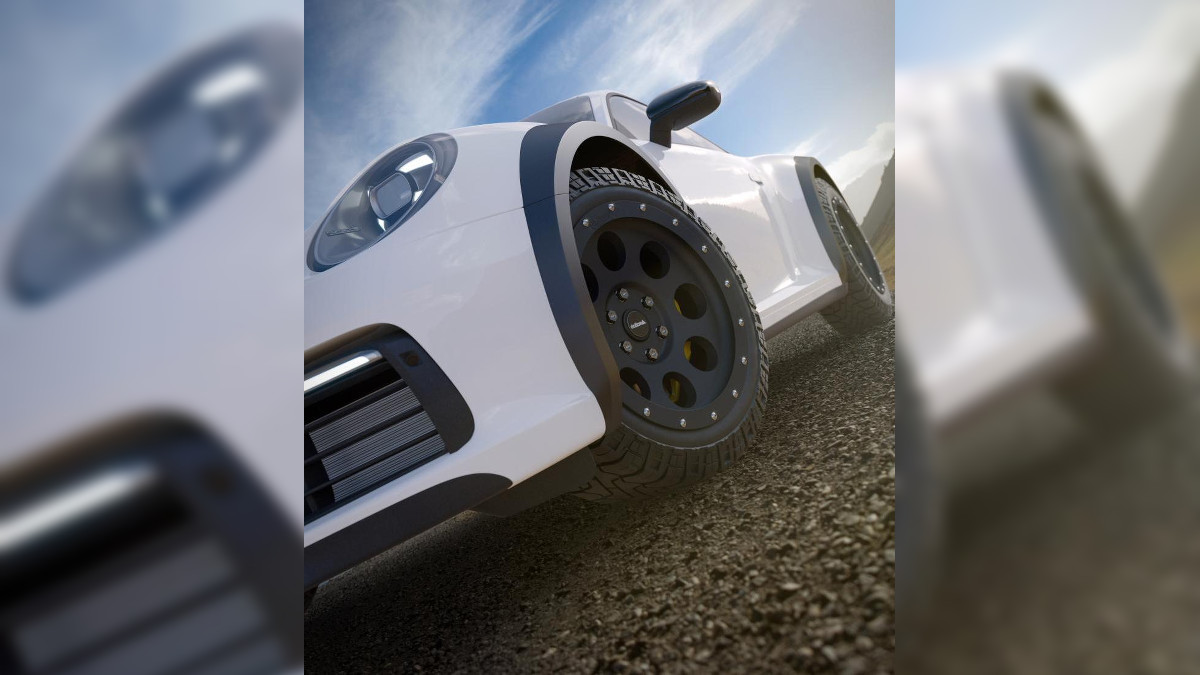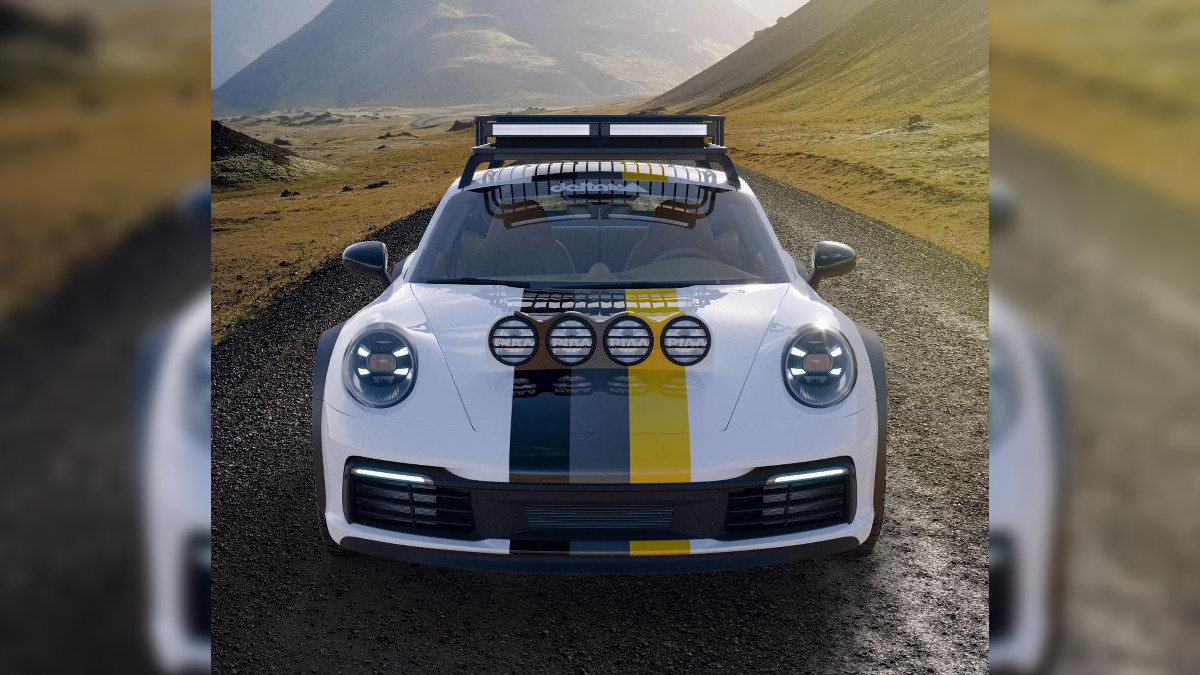 NOTE: This article first appeared on TopGear.com. Minor edits have been made.