When I think about muscle cars,the Dodge Challenger is the first thing that comes to mind. Aside from the fact that I'm a fan of the nameplate myself and have a diecast model of it on my office desk, it's undeniably an icon of American muscle-car history. 
As the nameplate marks a milestone golden year in 2020, Dodge introduces the Challenger 50th Anniversary Edition. Only 70 units will be produced for each of the four available models—the GT RWD, the R/T Shaker, the R/T Scat Pack Shaker, and the R/T Scat Pack Shaker Widebody—and each of the seven high-impact paint (HIP) colors. All units will be numbered specifically.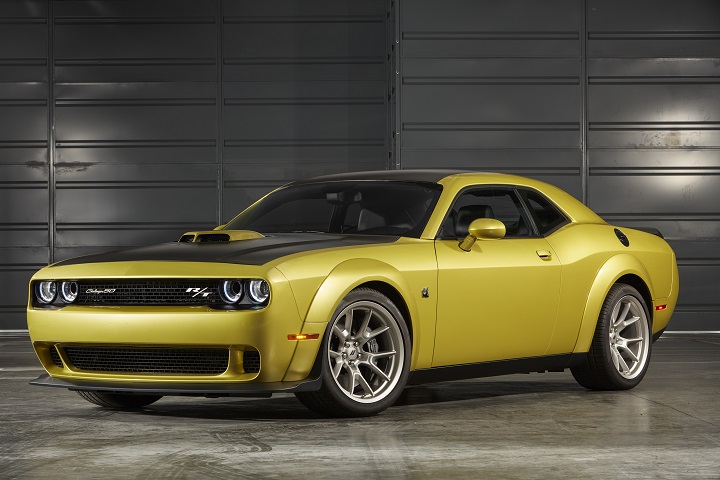 Continue reading below ↓
Recommended Videos
"2020 marks the 50th Anniversary of the Dodge Challenger, one of the most storied muscle cars in history," says FCA North America head of passenger cars Tim Kuniskis. "That history was built on a few key things: big attitude and big muscle, loud colors and loud exhausts, and an enthusiast community that is as unique and diverse as our special editions. So, to commemorate the 50th, we're celebrating with a cool new special edition that checks all of these boxes."
True enough, the special-edition Challenger does fit those criteria. For starters, the all-new Gold Rush HIP color will make its first appearance in this model. Several '50' badges have been spread across the vehicle, including the 'Gold School' grille, spoiler, and fenders, as well as in the redesigned headlamps. The 20-inch wheels feature the Gold School finish. too. The Shaker hood scoop will also be available with the Challenger R/T Scat Pack Widebody, which is a first for the model.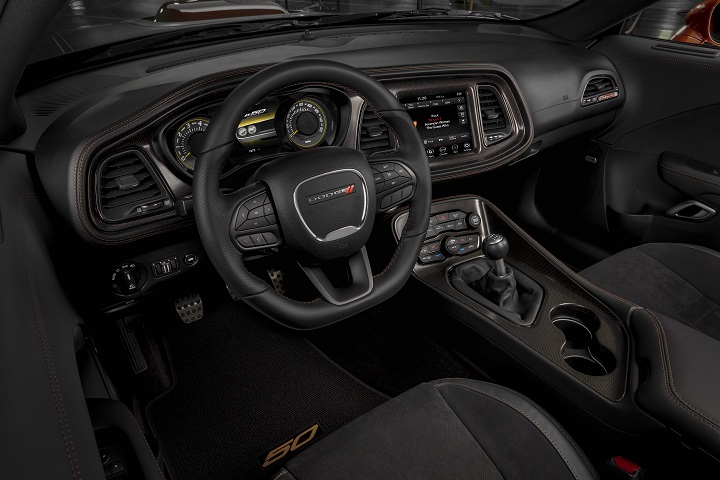 Of course, the interior exudes just as much muscle as the exterior, with black, heated, and ventilated seats clothed in napa and alcantara. Sepia accents have been stitched into the seats and around the cabin to provide contrast and highlights along with trims of real carbon fiber on the dash and console. The 50 logo has also been stitched and embroided onto the interior, the premium Berber floor mats included. The gauge cluster features a white-faced design with yellow accents, and the Electronic Vehicle Information Center screen plays a special startup animation.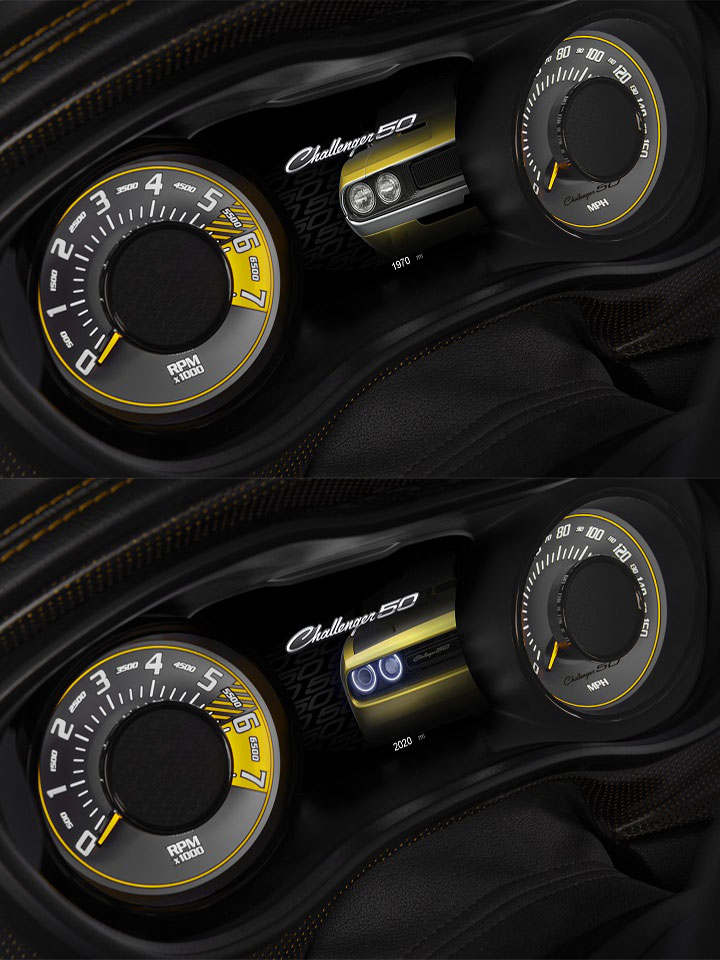 This limited-edition Challenger may be ordered starting December this year as special trim packages on top of the 'regular' Challengers. As far as prices go, you can check the detailed list below:
2020 Dodge Challenger 50th Anniversary Edition
Dodge Challenger GT RWD 50th Anniversary Edition - $4,995
Dodge Challenger R/T Shaker 50th Anniversary Edition - $5,495
Dodge Challenger R/T Scat Pack Shaker 50th Anniversary Edition - $5,995
Dodge Challenger R/T Scat Pack Shaker Widebody 50th Anniversary Edition - $5,995
This puts a smile on my face, and I'm certain other fans of the badge share the same sentiment. Check out more photos below, and tell us what you think.