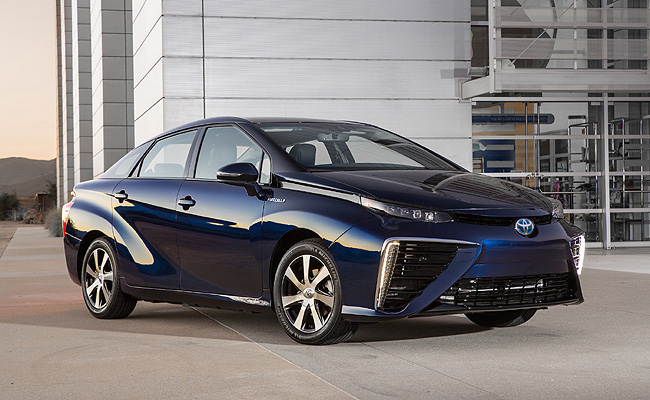 With orders for the Toyota Mirai fuel-cell car exceeding the Japanese carmaker's 2015 forecast for the vehicle in its home market by nearly 300%, the company has decided to increase the car's production, especially since it will also be introduced in Europe and the United States later this year.
According to Toyota, production of the Mirai will be increased from 700 units in 2015 to approximately 2,000 in 2016 and around 3,000 in 2017.
The carmaker added that following the production increase, the Mirai's sales plans for Japan, the US and Europe will be formulated, "taking into consideration the level of hydrogen infrastructure development, energy policies, car-purchasing subsidies, consumer demand, environmental regulations and other factors in each region."
As it is, it's highly unlikely we'll ever see the Mirai on our shores. Or will we?
ADVERTISEMENT - CONTINUE READING BELOW ↓