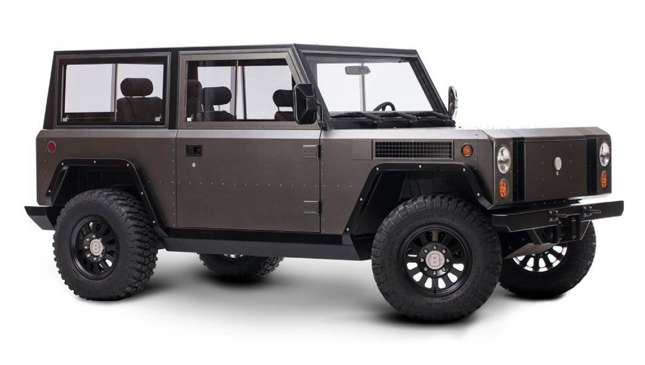 Bollinger. Good champagne—007's preference (other brands of champagne are available). Also, the New York-based start-up responsible for the "no nonsense back-to-basics all-electric sport utility truck (SUT) with exceptional off road capability" you see before you. Huh.
Might look simple, but we're assured it's not. The B1 is a clean-sheet design that uses an all-aluminum chassis (and steel rollover structure) to keep weight down and proportions in-check. Its wheelbase is just 2,667mm, and at a mere 3,810mm long it's significantly shorter than a Land Rover Discovery—a very good, if massive off-roader.
Bollinger quotes approach and departure angles of 56 and 53 degrees respectively, with a break-over angle of 33 degrees and 394mm of ground clearance. However, because the B1 rides on fully-adjustable, self-leveling, four-wheel independent, hydro-pneumatic suspension with "disconnectable" anti-roll bars, it can be raised much more. Up to 508mm, in fact. Weight balance is a perfect 50/50, the power steering is hydraulic (yay) and it'll tow almost three tons worth of cargo.
Context? A Jeep Wrangler has approach and departure angles of, in its most rough-terrain-friendly configuration, 42 and 33 degrees, a break-over angle of 25.8 degrees and a non-adjustable 254mm of ground clearance.
Like the fastest and most rangey Teslas, the B1 has twin electric motors. One each for the front and rear axles for permanent all-wheel drive. It makes 360hp and 640Nm, which means this 1,769kg SUV that must surely have the aerodynamic properties of a Georgian mansion does 0-96kph in 4.5 seconds and 204kph. When it goes on sale, 60 or 100 kWh batteries will be available for 193km or 321km of range. A full charge from a normal 220v plug takes seven or 12 hours (45 to 75 minutes with a DC fast charger).
Continue reading below ↓
Recommended Videos
We know what you're thinking: Electricity and water don't mix, and a proper off-roader should be able to wade. Well fear not. The B1's batteries are sealed and can withstand submersion in 3.3 feet of water for 30 minutes (like most EVs, it says), and it has a hose-down interior. Highlights of said interior include entirely mechanical instrumentation, and a weird but excellent pass-through to the 'frunk' that creates a load-bay basically as long as the car itself.
Plan is for production to begin in two years or so. To start with you'll buy directly through Bollinger, Tesla-style, but the company says that in due course it "will also look to open company and retail stores in major cities across the US." Prices haven't been released yet.
We just hope they build some. Wouldn't be the first company to come out with a promising concept, only to fold and never be heard from again. In a world that's talking openly about banning ICE cars altogether, this thing holds much promise for the off-roading, fun-having enthusiasts among us. We'll take six.
Could this be the 21st century's Land Rover Defender?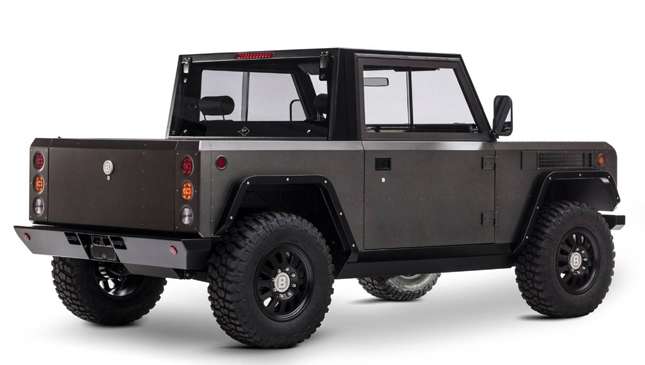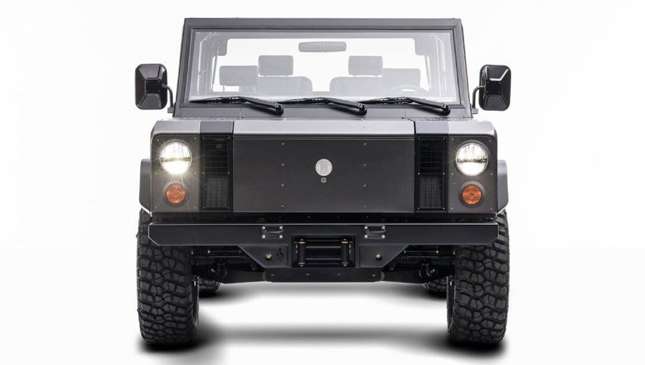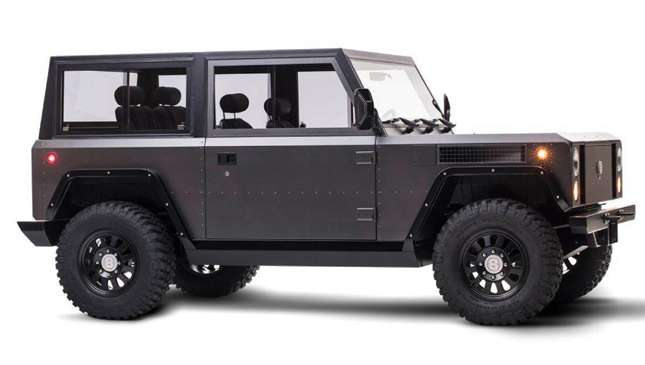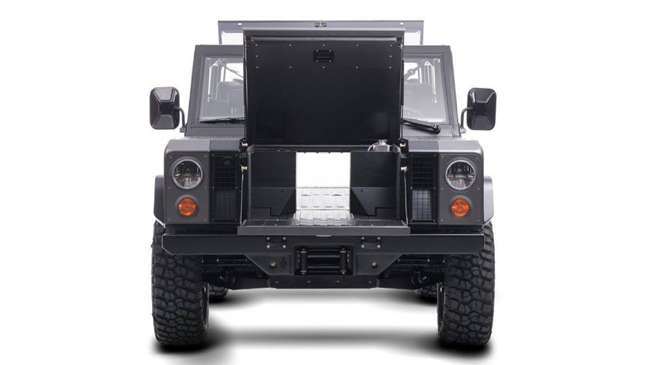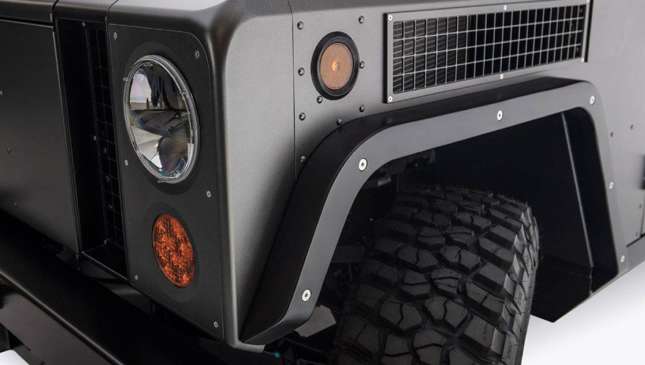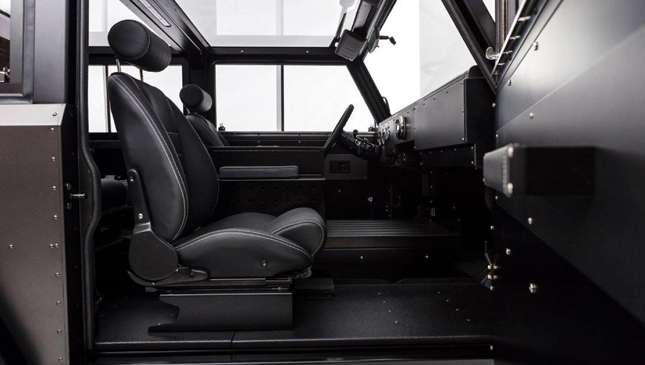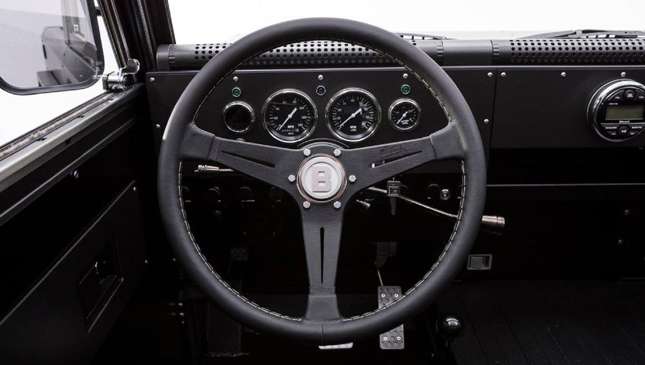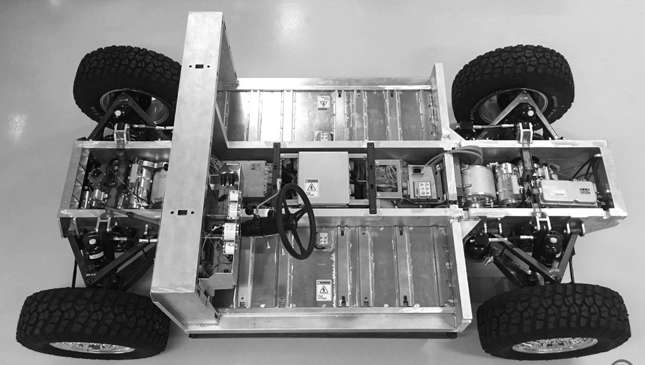 NOTE: This article first appeared on TopGear.com. Minor edits have been made.