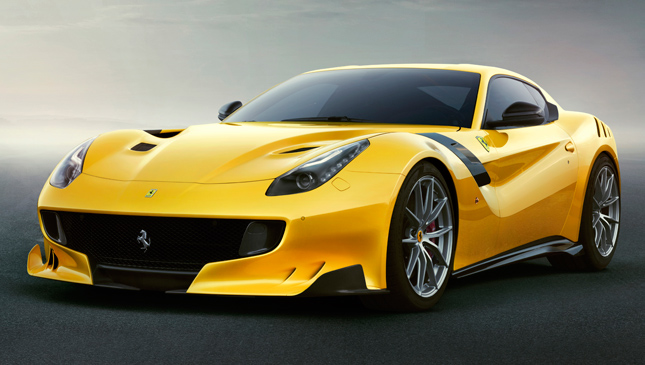 When Ferrari introduced the F12 Berlinetta in 2012, many thought that it wouldn't get any better than this. Well, it seems that things just got a bit more exciting. The company from Maranello has just announced the release of the special-edition F12tdf. If you're wondering what those last three letters in the car's name stand for, they refer to the Tour de France, the same legendary road race that Ferrari dominated in the '50s and the '60s.
The F12tdf is made extra special thanks to a tweaked engine. In this case, the 6.3-liter normally aspirated V12 motor from the standard F12 gets an additional 40hp, increasing the horsepower to a racy 780hp at a heady 8,500rpm. Torque is also up by some 15Nm to 705Nm, peaking at 6,250rpm. All this goodness is channeled to the drive wheels via a seven-speed F1 dual-clutch gearbox.
While the engine is really interesting, we're pretty sure you're wondering how fast the car can go. Well, those of you who loved quoting 0-100kph times while playing Trump Cards as a kid may just have a new favorite in this steed. That's because it can do the run in a scant 2.9 seconds, while the 200kph mark is achieved in a mere 7.9 ticks. A lap around the Fiorano test track is done in a mere 1:21 minutes.
ADVERTISEMENT - CONTINUE READING BELOW ↓
Apart from the powertrain, the F12tdf likewise gets revisions to the underpinnings. The front tires, for instance, are now wider at 275/35 R20, while the rears have a size of 315/35 R20. The car is kept shiny side up with stuff like electronic stability control, high-performance ABS, F1 traction control, and a third-generation electronic differential. Ferrari has even quoted a downforce of 230kg while running at 200kph. Talk about tenacity.
Excited? Well, you're going to have to wait a bit longer as the F12tdf will be officially revealed on November 8 at the Finali Mondiali at Mugello, Italy. And if you really want one, you need to be really lucky, as there will only be 799 units to be built. Now, that's one truly desirable Prancing Horse.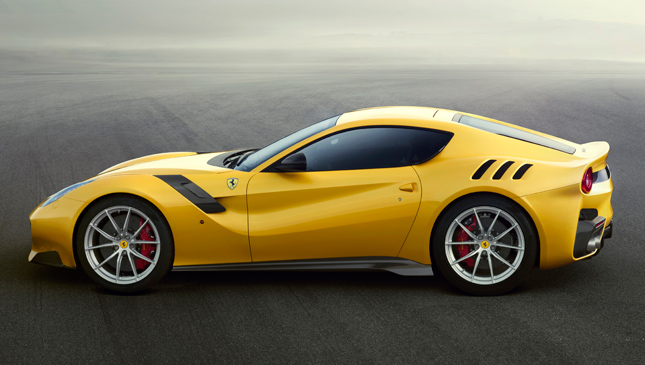 ADVERTISEMENT - CONTINUE READING BELOW ↓
Recommended Videos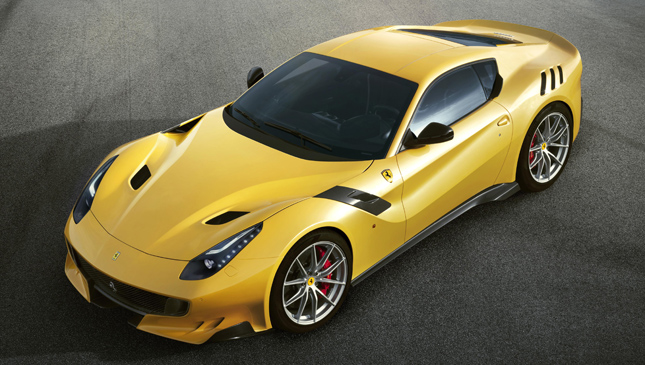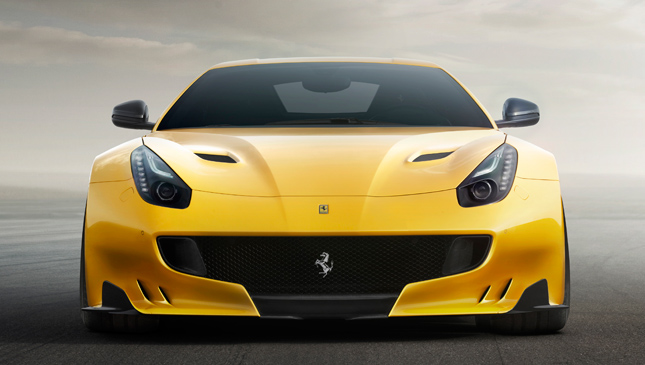 ADVERTISEMENT - CONTINUE READING BELOW ↓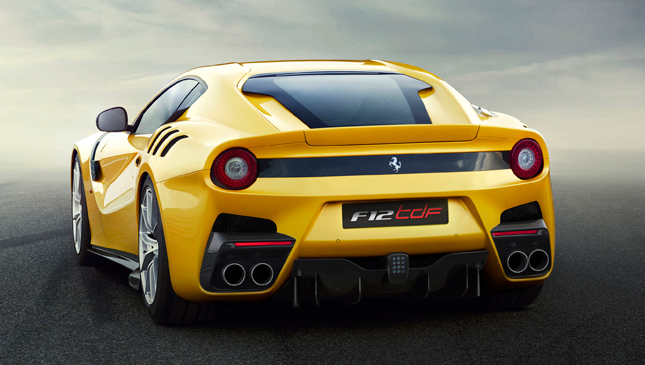 ADVERTISEMENT - CONTINUE READING BELOW ↓