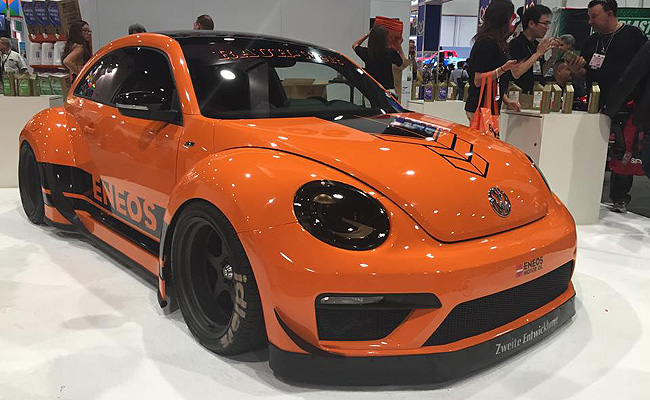 Popular Porsche tuner RAUH-Welt Begriff (RWB) has collaborated with Top Gear USA host and race car driver Tanner Foust to create the very first RWB Beetle, which can now be seen at the ongoing 2014 Specialty Equipment Market Association (SEMA) Show in Las Vegas, Nevada.
"I love the engineering that Volkswagen puts into its cars--they're packed with features and are very capable--and I love the stylistic cues that you see from tuners in Japan," said Foust. "I thought it would be interesting to mix the two and see what you would get."
While the 911 is the car model RWB has been known to work with, its historic connection with the Beetle supposedly made a good fit, although it required some innovation. RWB's design process, for example, added eight inches of width to the Beetle R's stock body. The RWB Beetle is also equipped with Volkswagen's R-Line accessories, including an upgraded shift-and-pedal set. The car also sits on custom Motegi Racing Traklite wheels built specially with a one-off stepped lip.
While the current upgrades to the RWB Beetle are limited to aesthetics, further performance upgrades are in development for the future.
"Many Porsche owners like the Beetle," said RWB founder Akira Nakai. "The Beetle is a very good car, and it looks like a Porsche a little bit. It is similar, but a Beetle is not a Porsche, so we made a completely new design for this Beetle."
The RWB Beetle is Nakai's first project with the iconic model and was built with the cooperation of LTMotorWerks from El Monte, California.
ADVERTISEMENT - CONTINUE READING BELOW ↓
Photos from Rauh-Welt Begriff's Facebook page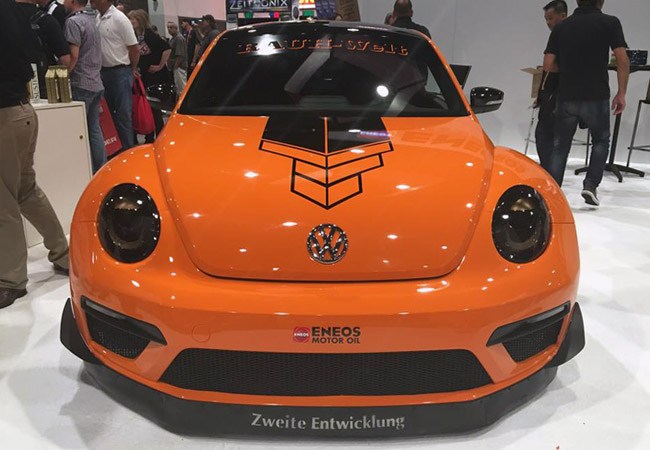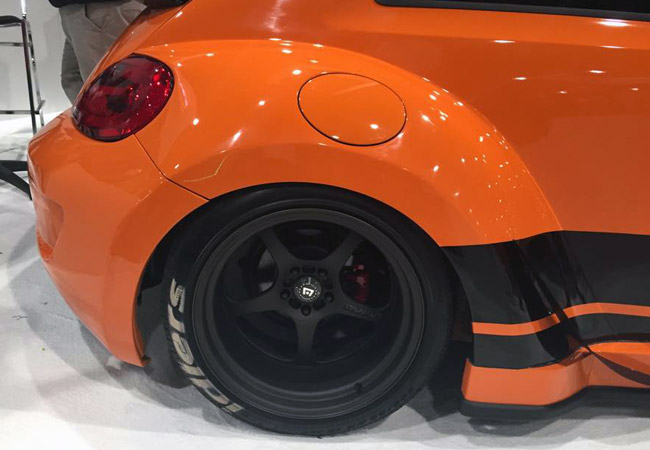 ADVERTISEMENT - CONTINUE READING BELOW ↓
Recommended Videos