New 911 GT3 RS not quite your cup of tea? Fear not, as Ferrari's upped the hardcore supercar ante with its new 488 Pista, its latest track-focused special.
It's the latest in a very, very talented line of cars--the 360 Challenge Stradale, 430 Scuderia, and 458 Speciale before it aren't just three of the best Ferraris, but three of the best supercars. Full stop.
Ferrari says the 488 Pista makes a "significant step forward" from all of them, with lots of motorsport-derived technology leading to its name. Pista is Italian for track, if you're wondering.
It's the first in the series to be turbocharged, using the regular 488's 3.9-liter twin-turbo V8 but with lots of lightweight components and a power hike, from 661 to 711hp, a hefty 50hp rise when the whole car has dropped 90kg. It's now 1,280kg before fluids.
Continue reading below ↓
Recommended Videos
It'll be fast, then. Ferrari says 0-100kph in 2.85 seconds, 0-200kph in 7.6 seconds and a top speed of "more than" 340kph. But anyone who's driven a Stradale, Scuderia, or Speciale--heck, even been within the same postcode as one--will know speed is only half the story. These cars are about noise and interaction. A new Inconel exhaust should take care of the former; it's the same material used in the exhaust system of the really quite loud Jag F-Type SVR, so this Pista should be a corker. Then there are all the tweaks to make the 488 handle even better.
There are aerodynamic influences from the Ferrari 488 GTE race car; its front and rear diffuser designs are borrowed to hike downforce up by 20 percent, without the need for an oversized rear wing (we're looking at you, GT3 RS). The hero-making Side-Slip Angle Control system also enters its sixth generation, adding fine control of the brake calipers into its suite of tech that brings big, lurid skids to the masses (as well as the Massas).
The Pista's styling evolution over a standard 488 is very similar to the Speciale's over a standard 458, with squared-off angles, subtle aggression, and optional stripes. We think it looks spectacular. It's the first Ferrari to offer optional 20in carbon wheels too, if you're so inclined. Inside it's just like a Speciale, too, with four-point seatbelts, no carpets, and a general air of focus. You can make it all posh again if you wish, but it'd be rather missing the point.
A battle royal is brewing between the 488 Pista and the 911 GT3 RS, and both will be on display at next month's Geneva Motor Show. If you could take either on a track day, which would it be? And where?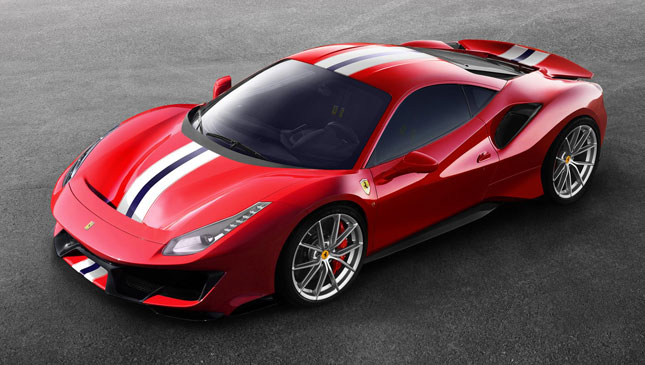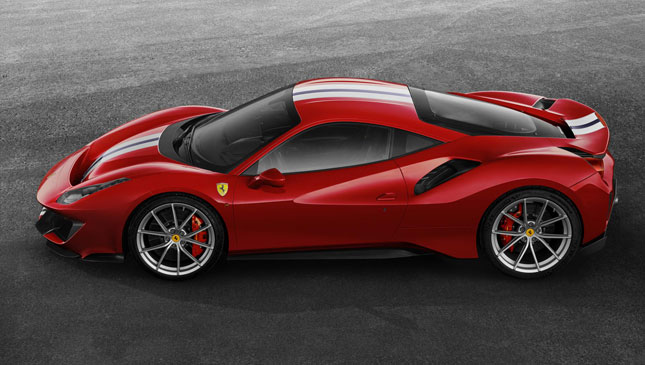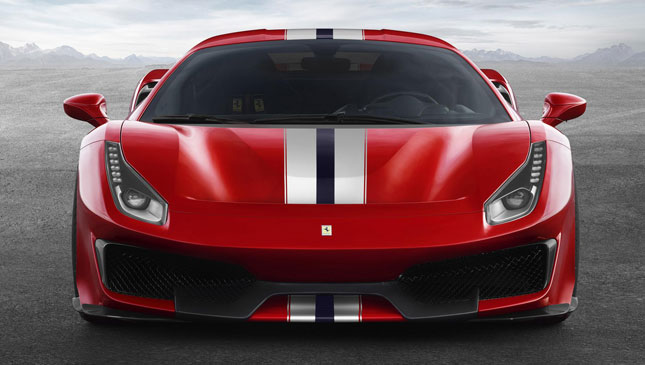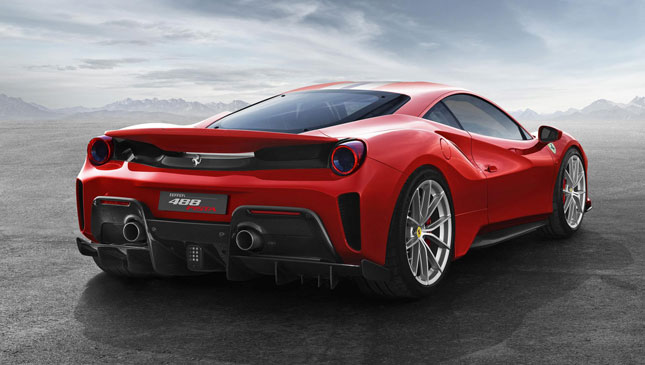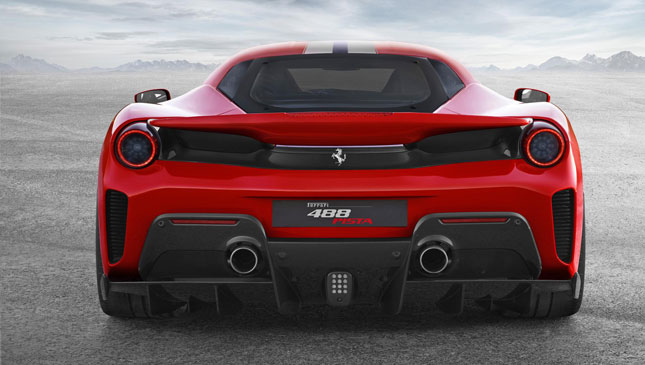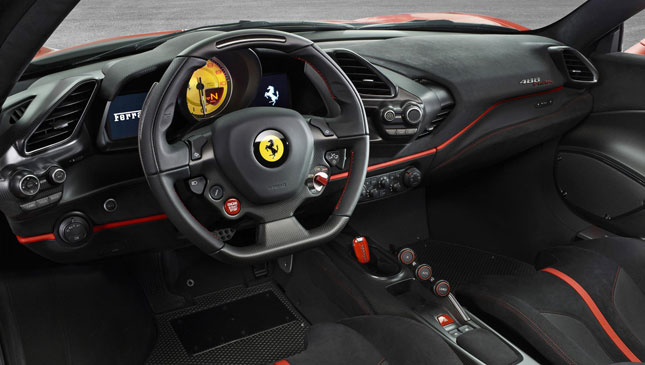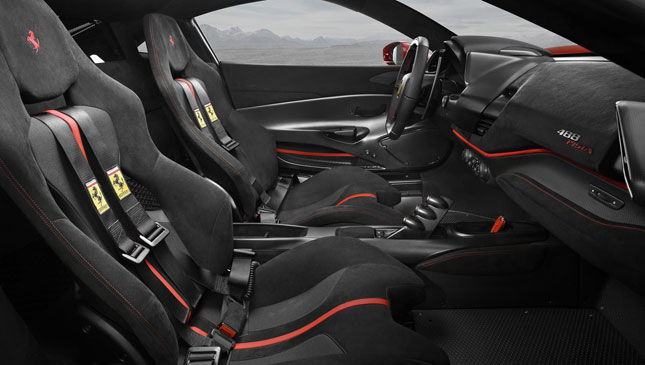 NOTE: This article first appeared on TopGear.com. Minor edits have been made.