Does it look good in person?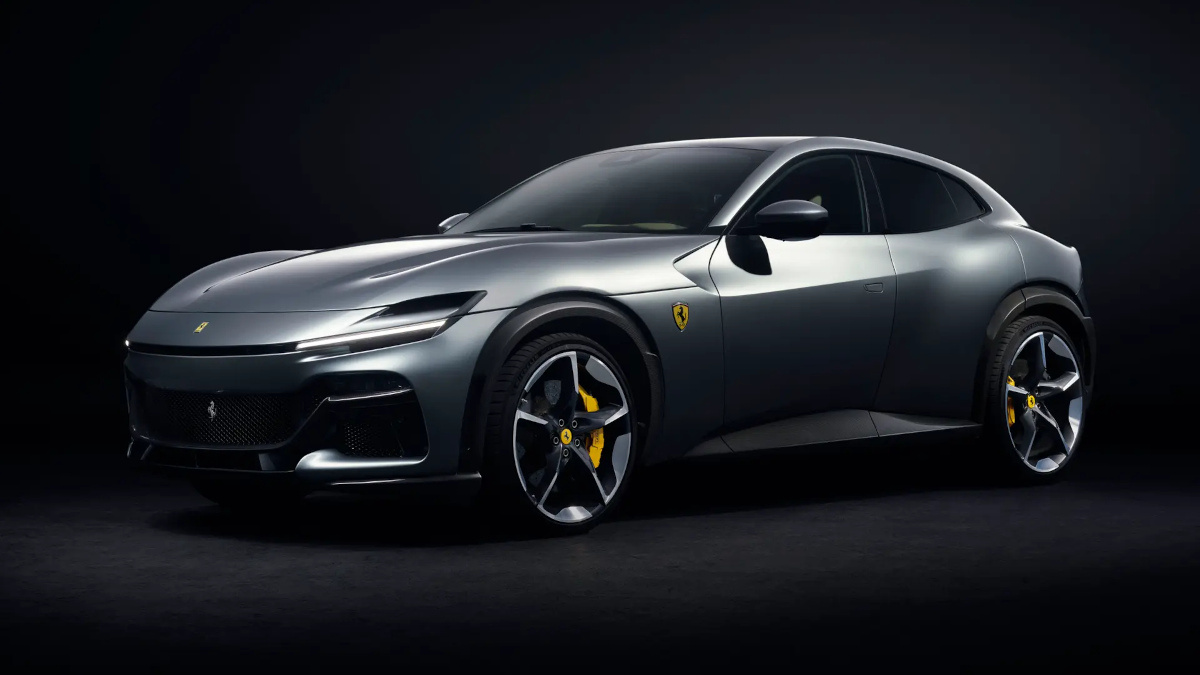 The first time I clapped my eyes on the new Ferrari Purosangue in the metal, I liked it. And I still liked it 15 minutes later when I'd finished walking all the way around it. Lord, it's big. Not tall: I could stand next to it and touch the middle of the roof without engaging tippytoes—it's a chunk lower than a Lamborghini Urus or an Aston Martin DBX. But at over five meters long—with 4.5 meters of that seeming to be the enormous clamshell bonnet—and over two meters wide, it's an absolute unit. It doesn't necessarily look it, because the front wheels are 22-inchers, and the rears are a mighty 23 inches across. So from some angles, it looks like a slightly swollen Porsche Taycan Cross Turismo. From a distance, the front ¾ has some hot hatch about it.
ADVERTISEMENT - CONTINUE READING BELOW ↓
Some of the details are really pleasing. I like how all of the many gills, vents, ducts and intakes are all real and functional. No cheap fake plastic mesh here. And very little in the way of clumsy styling lines. Where an Urus is all creases, this is smoother and more graceful. With the Purosangue, the designers did eventually finish it. With the Urus, you sense they were still denting and folding it as it headed down the production line.
How do you get under the hood?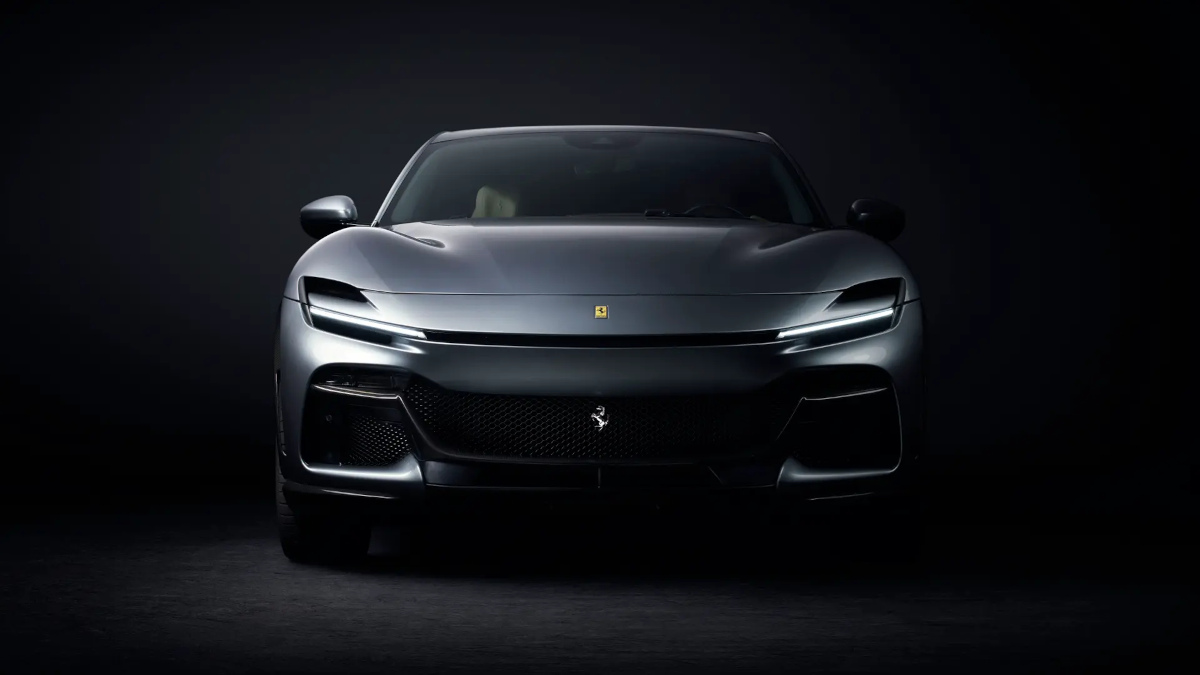 ADVERTISEMENT - CONTINUE READING BELOW ↓
Recommended Videos
There's a simple manual release in the footwell, but from then on, the Purosangue's engine bay is pure theatre. The bonnet is a single-piece front-hinged clamshell that's so enormous you could park an entire Ford Fiesta on it. The machined hinges are items of truly rare beauty, and once the panel is vertical, you've got a local solar eclipse.
Luckily, it's going to be an easy engine to work on, because the 6.5-liter naturally aspirated V12 is nowhere near the end of the car. It's buried low down and behind the rear axle, so there's room for a transfer gearbox on the front end to power the front axle, while most of the 715 horsepower heads to the rear-mounted eight-speed twin-clutch gearbox. It's a monumentally silly piece of packaging and explains the Purosangue's huge length, but it's undoubtedly the most exotic SUV engine installation of all time.
ADVERTISEMENT - CONTINUE READING BELOW ↓
How do the doors work?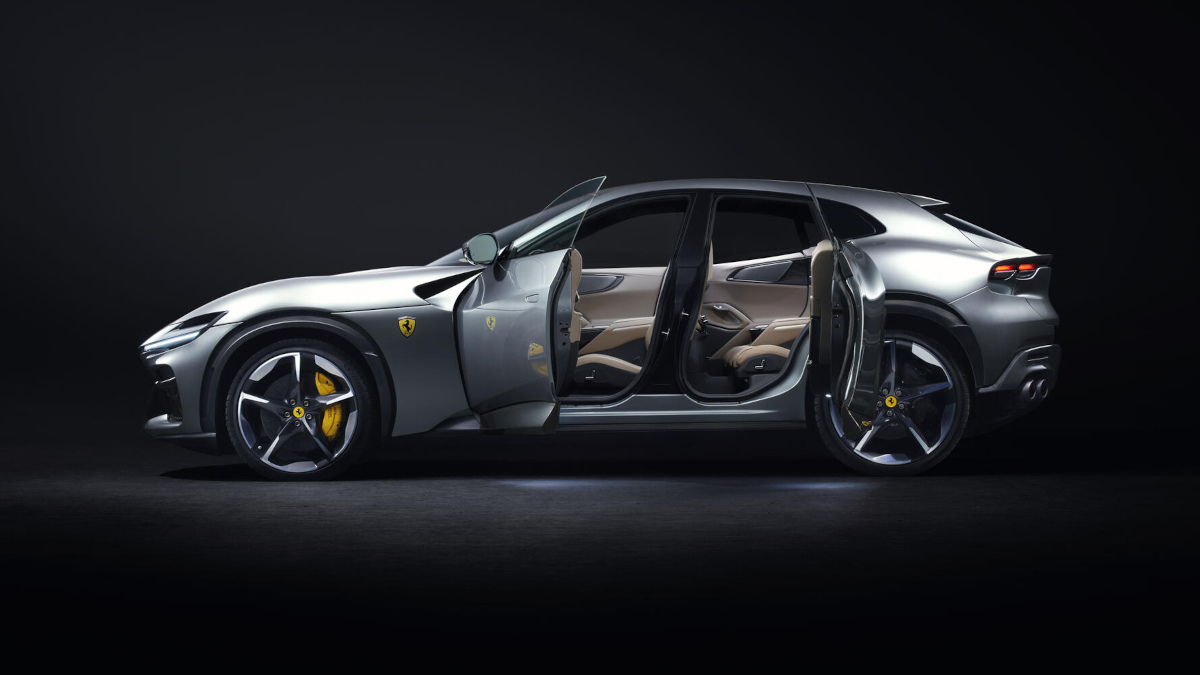 Funny question, but pertinent to the Purosangue. The front doors are conventional: push the pop-in handle cover, and pull it open. Well done, you must have used doors before.
But the car's rear doors are an event. As you can see, there's no obvious handle sullying the bodywork. The design team got their own way here. But then you spot the inch-long plastic fin on the shoulderline, and tug it. With a whirr, the door swings open on a thickset single strut, hinged from the rear like a Rolls-Royce. Or a Mazda RX-8. They are the most impressive car back doors this side of a Tesla Model X.
ADVERTISEMENT - CONTINUE READING BELOW ↓
Is it comfy in the back?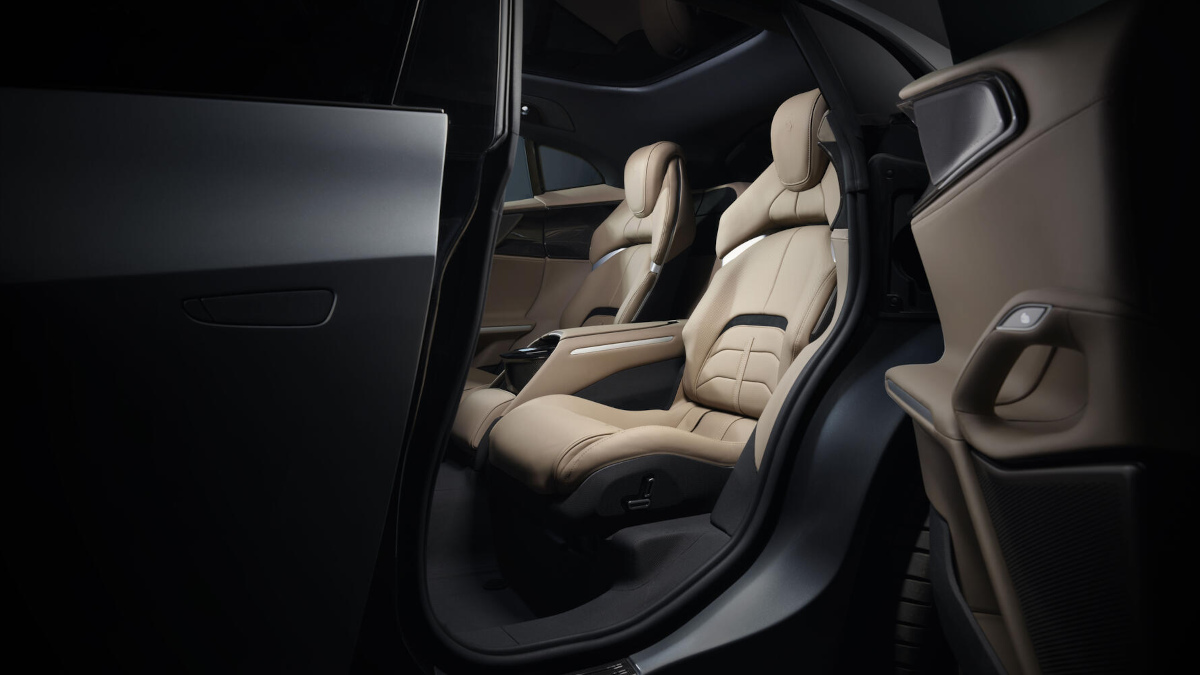 So here's the standard test: first I got in the driver's seat and set it for my driving position. Low, with the steering wheel pulled as far outwards as possible. Spot on. Then I hopped into the rear. The opening is quite narrow but the door swings out by 90 degrees for maximum access. I settled into the individual rear chair just fine, with a few inches of knee room, space for my size 12s, and just about enough headroom if I was sat up straight, and plenty when I slouched.
ADVERTISEMENT - CONTINUE READING BELOW ↓
Are there lots to play with in the back?
Not really. It looked like there were mounting points for monitors in the back of the front seats, but this is a not a BMW i7-style cinema on wheels. The seats adjust electrically, but don't recline, exactly. The view out is also pretty pinched due to narrow rear glass. At least you'll never have to decide between having an armrest or carrying a fifth passenger. Ferrari insists the Purosangue will only ever be sold as a strictly four-seater, with no middle seat bench in the options list.
ADVERTISEMENT - CONTINUE READING BELOW ↓
What's life like up front?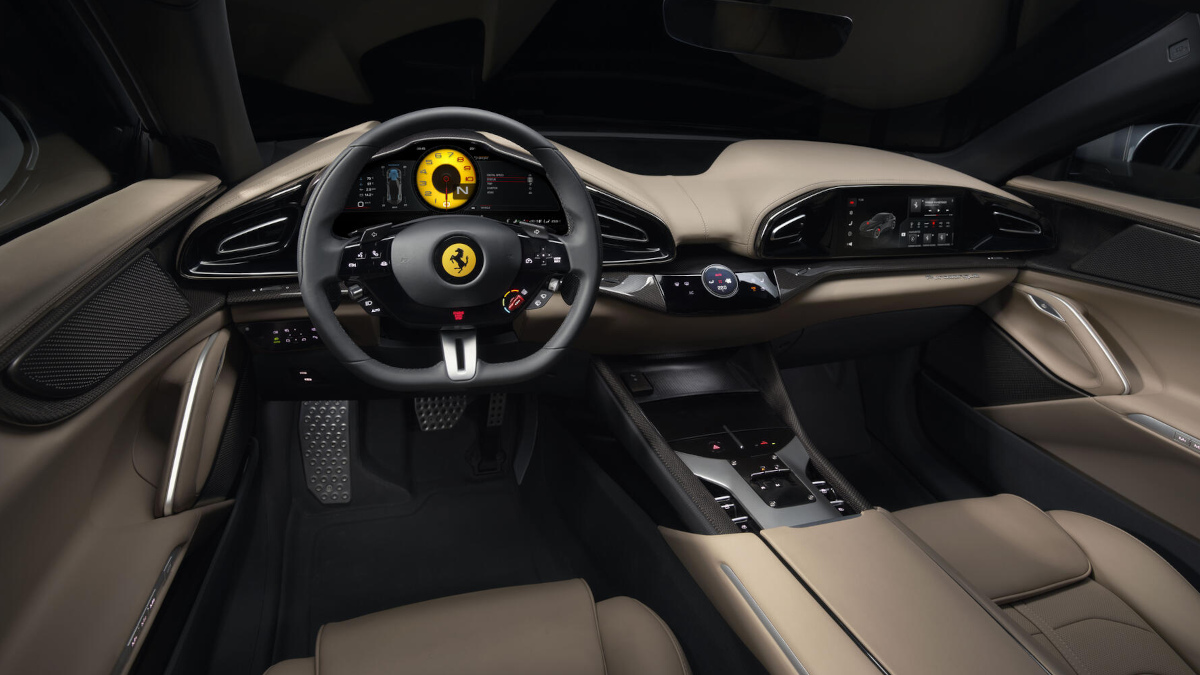 A mix of the familiar and the new. The view ahead is pure SF90 and 296: big screen, digital instruments and haptic steering wheel swipey 'buttons' to control it. Yuck. The Purosangue's steering wheel has indentations in the spokes to help make these functions easier to hit, but it's still not as good as a proper button.
ADVERTISEMENT - CONTINUE READING BELOW ↓
In the middle, there are cupholders, wireless phone charging and a delightful pop-up climate control knob. The passenger gets their own 10-inch touchscreen to play with. Handy, when the driver has to concentrate on taming 715bhp.
It looks, feels and smells deeply expensive. Easily up there with a DBX, Bentayga and way, way more special than the Audi-ish Urus. But the view out is by no means tall and commanding. It's like being in an overgrown family estate. One that happens to keep up with a Ferrari Enzo.
More photos of the Ferrari Purosangue: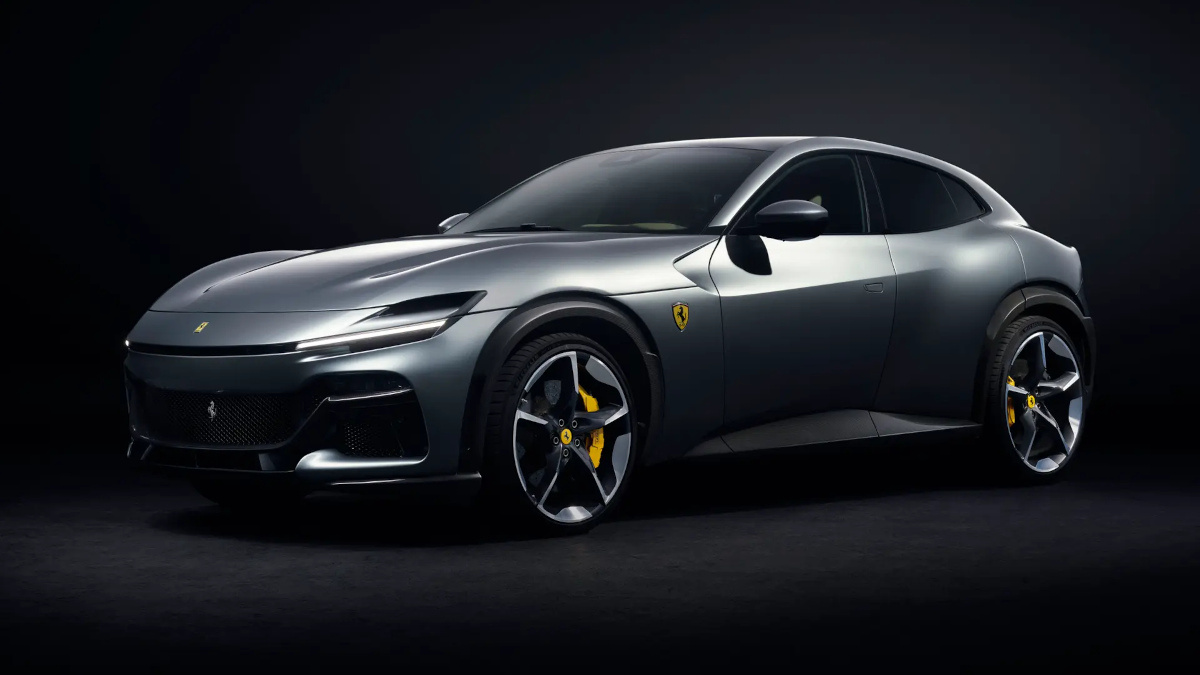 ADVERTISEMENT - CONTINUE READING BELOW ↓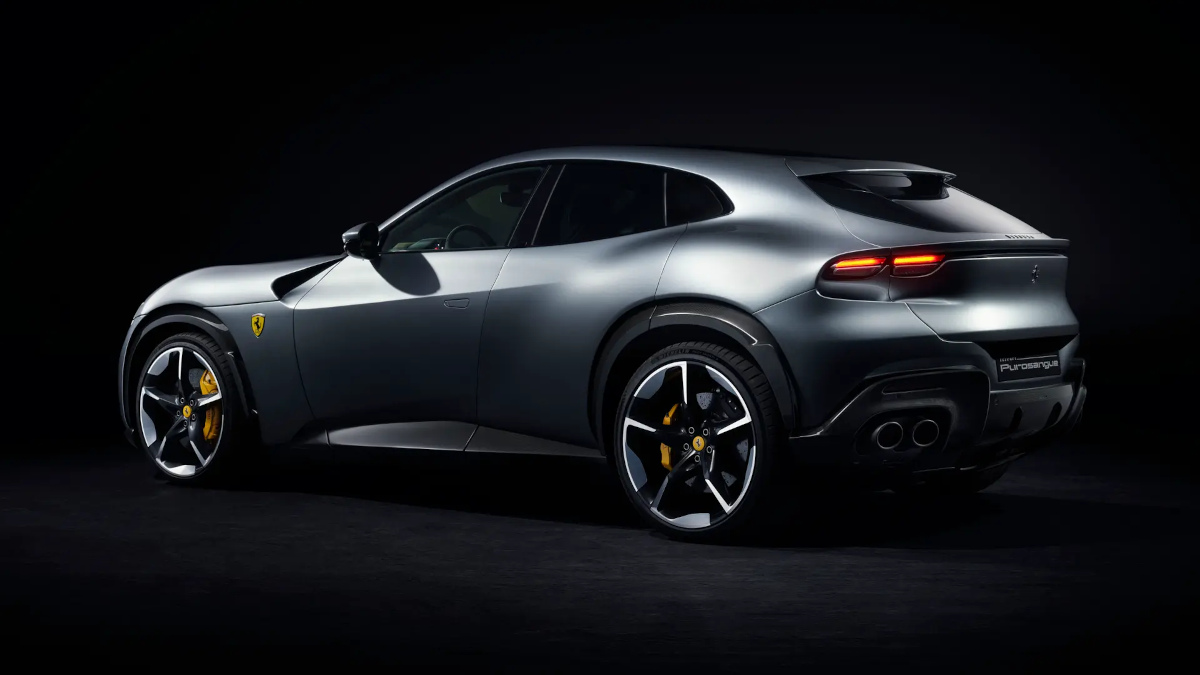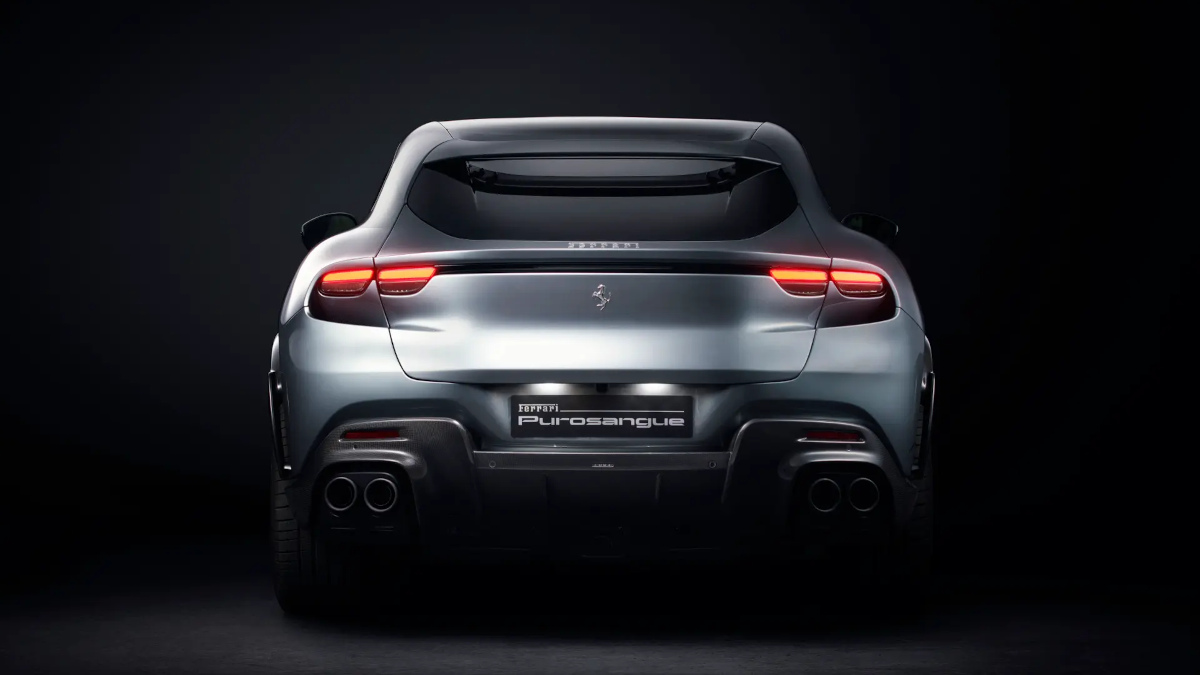 ADVERTISEMENT - CONTINUE READING BELOW ↓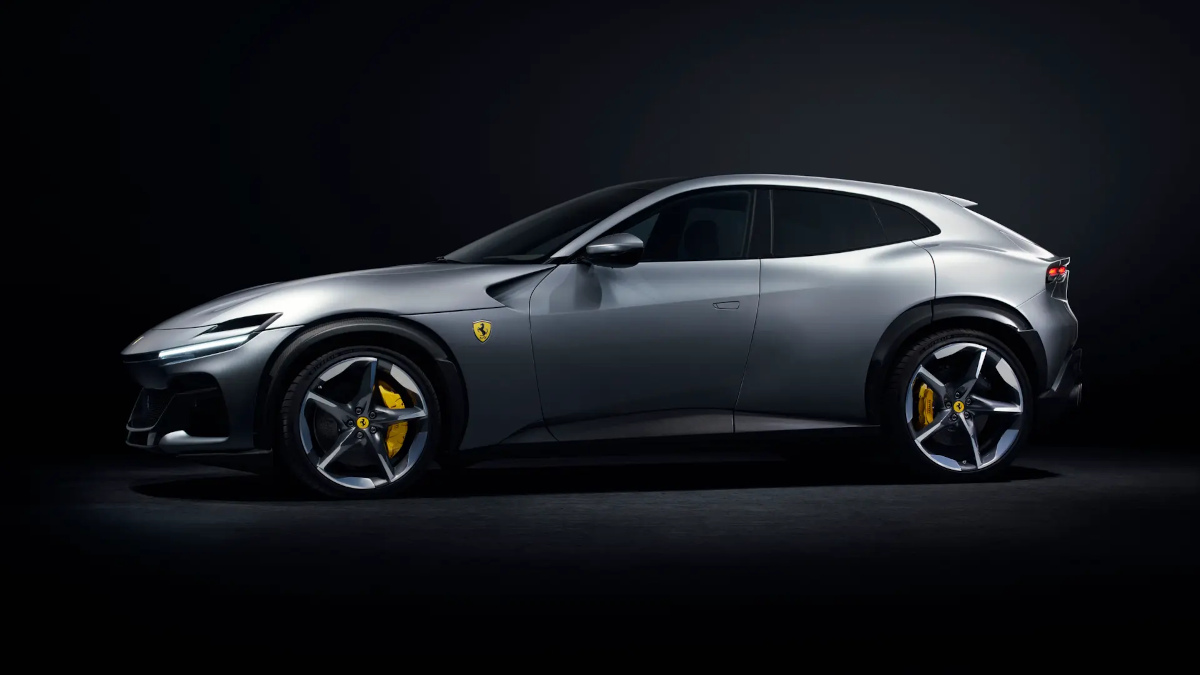 ADVERTISEMENT - CONTINUE READING BELOW ↓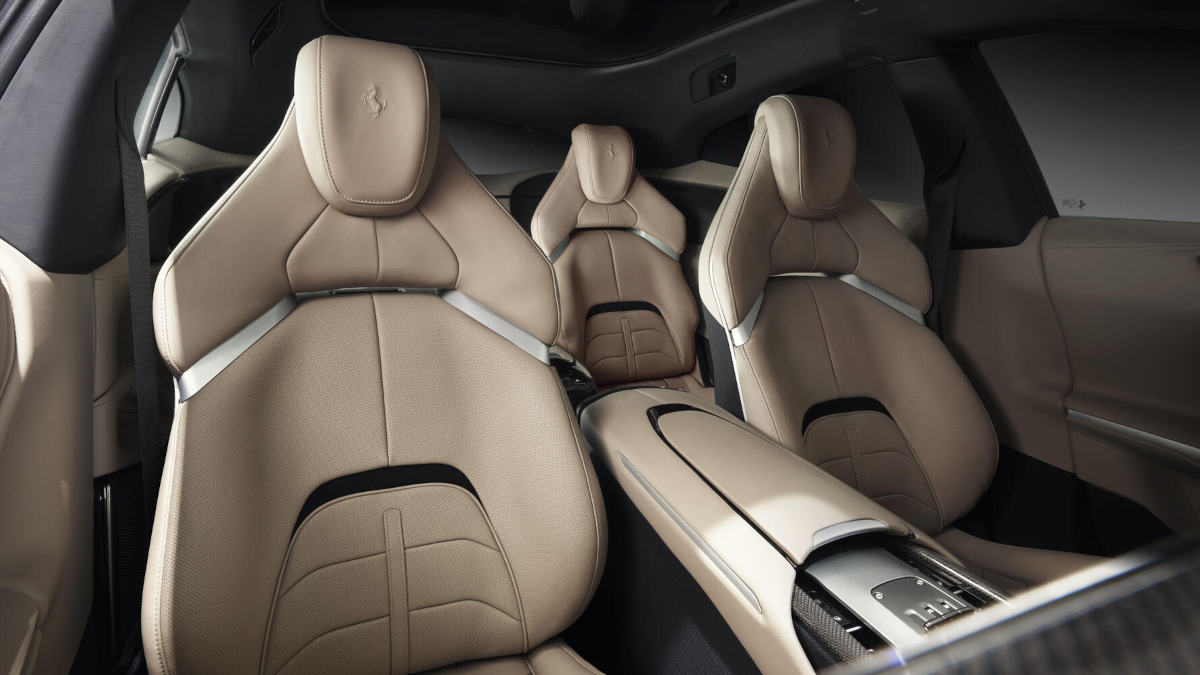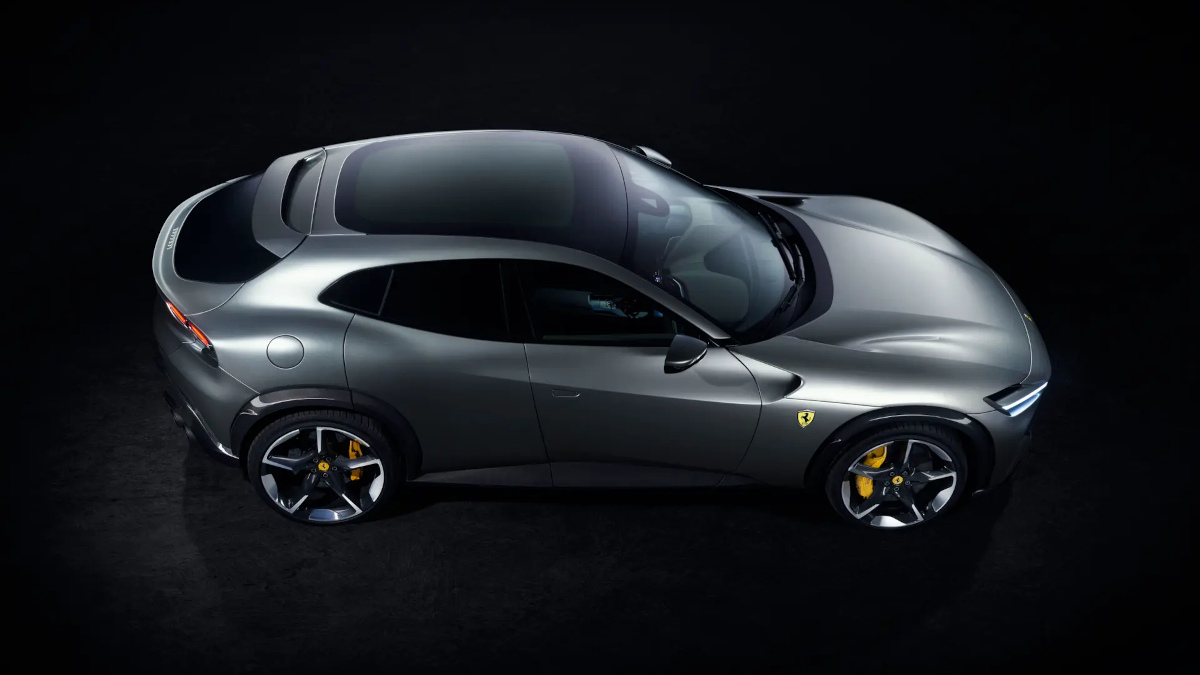 ADVERTISEMENT - CONTINUE READING BELOW ↓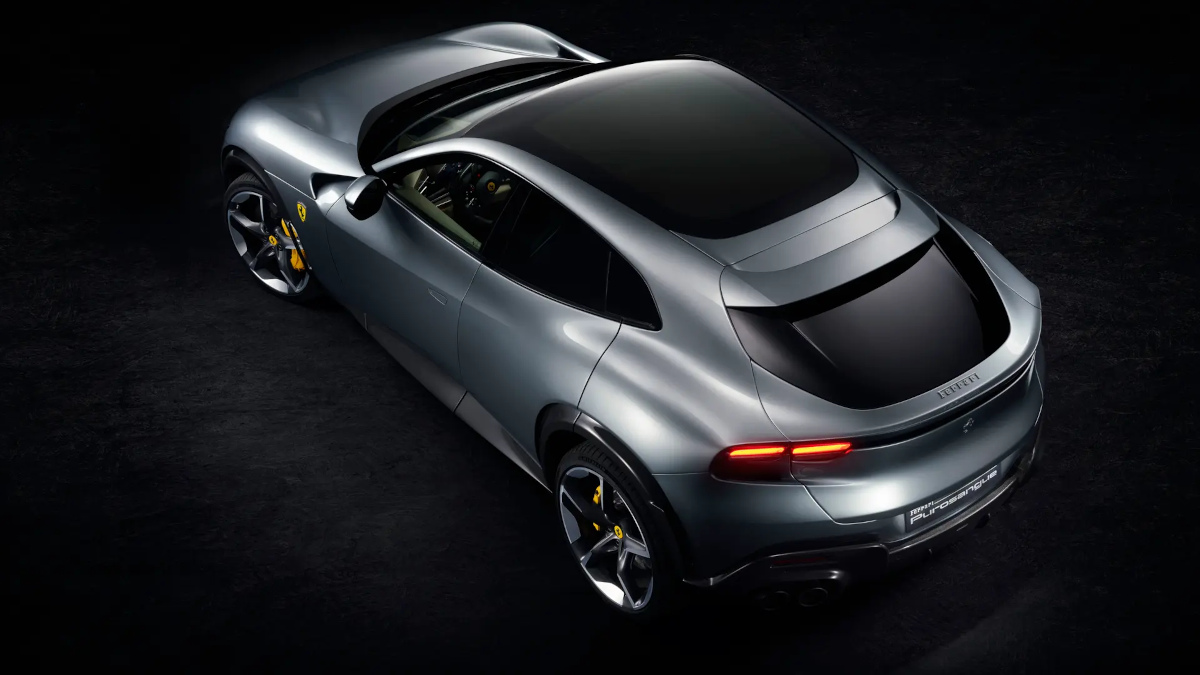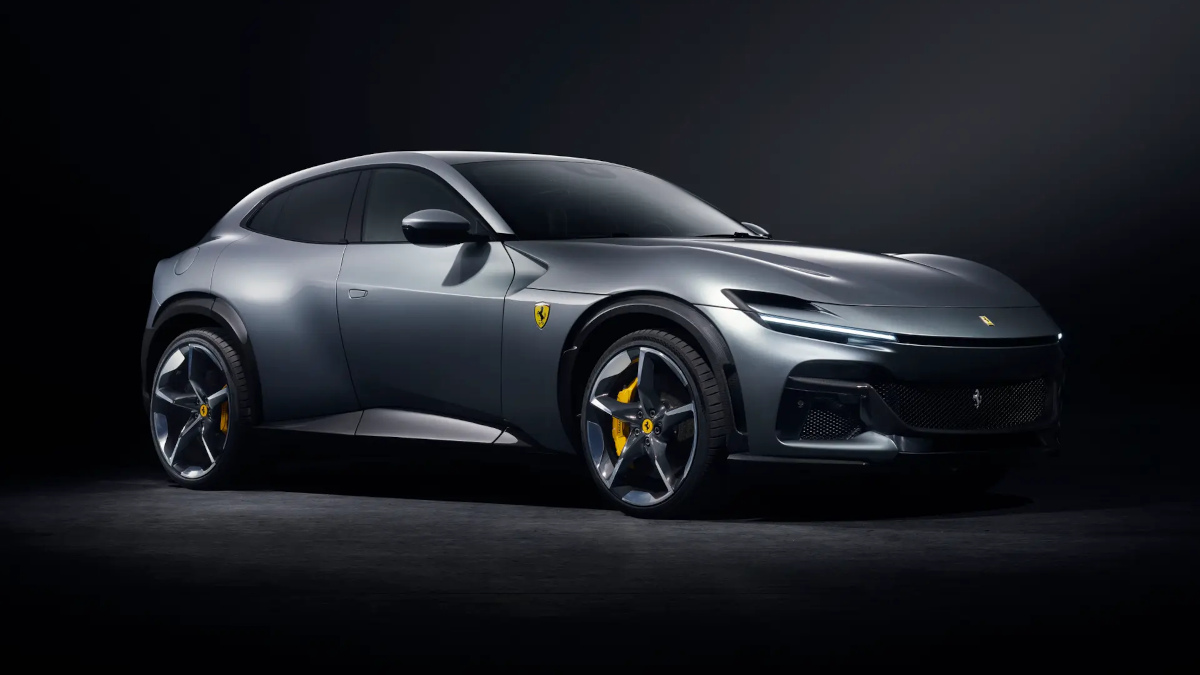 ADVERTISEMENT - CONTINUE READING BELOW ↓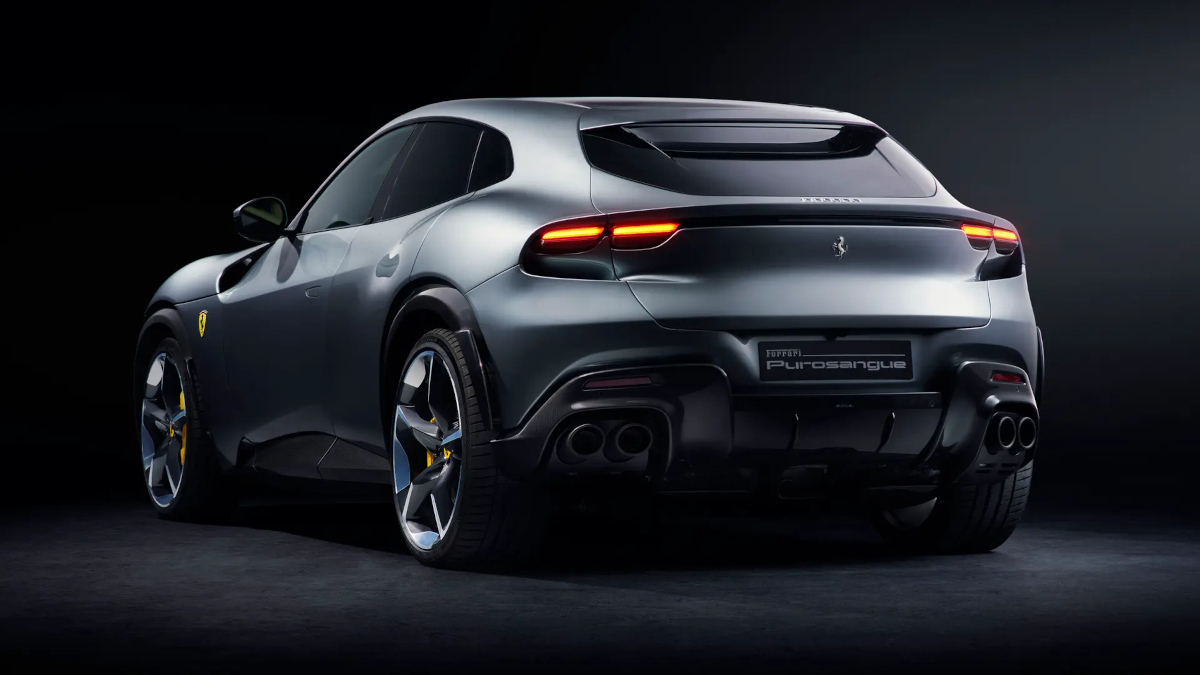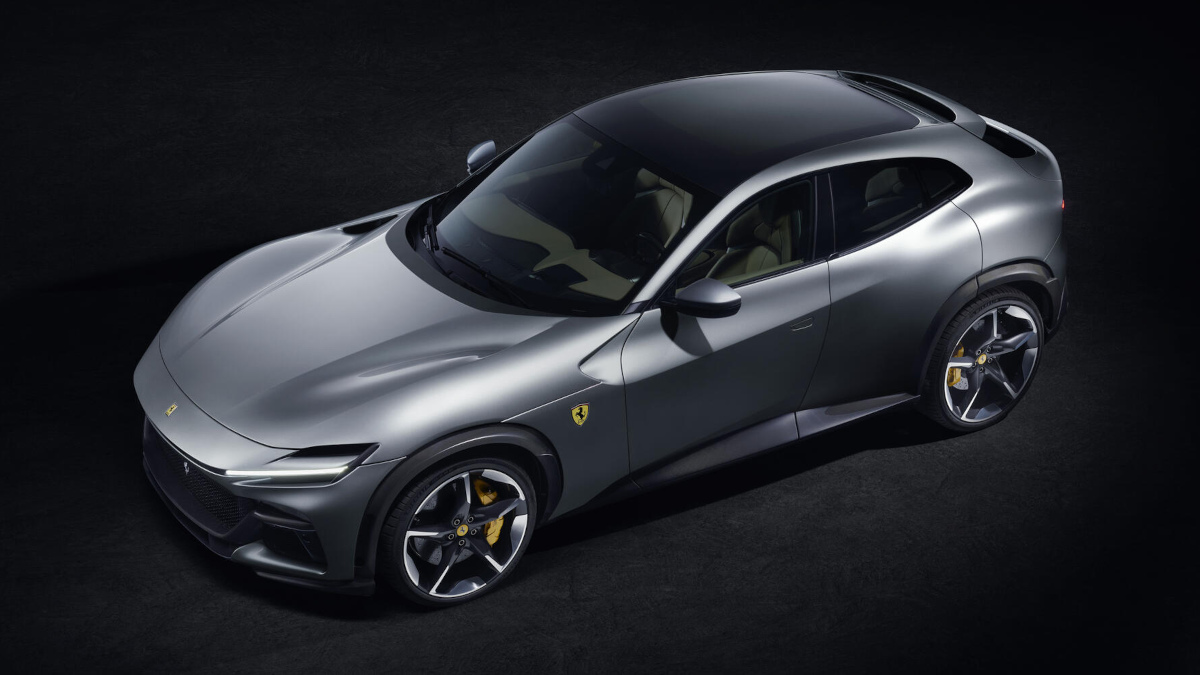 ADVERTISEMENT - CONTINUE READING BELOW ↓
NOTE: This article first appeared on TopGear.com. Minor edits have been made.
Top Gear Philippines is now on Quento! Click here to download the app and enjoy more articles and videos from Top Gear Philippines and your favorite websites.