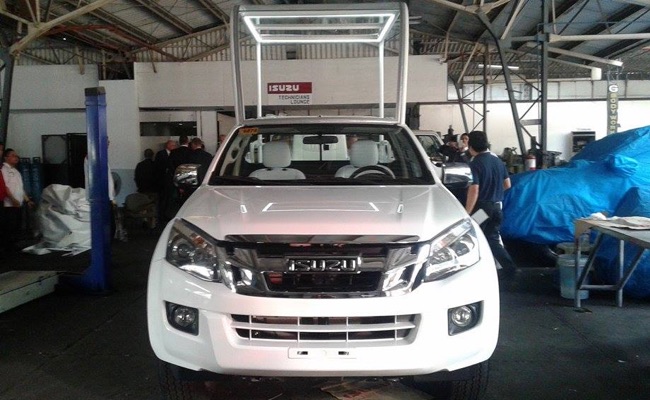 As you know, the universally adored head of the Roman Catholic Church, Pope Francis, is visiting the Philippines on January 15 to 19. A major part of his itinerary is his scheduled stop in calamity-stricken Tacloban, but he will of course be making rounds in Metro Manila as well. Expected to transport him during these road trips is the Popemobile, a white-colored custom vehicle that features an open or see-through portion from which the Pope may wave at crowds of the Catholic faithful who will be lining the streets just to catch a glimpse of His Holiness.
For months now, people have been speculating as to which specific vehicle will serve as the Popemobile for this latest papal visit. You may recall that Francisco Motors built a Popemobile for Pope John Paul II's Philippine visit in 1995. The questions now are: Who is going to make Pope Francis's ride for his Manila trip, and what is the vehicle going to be?
Now it can be told: Gencars Inc., a company owned by former Ambassador Antonio Cabangon-Chua and which runs Isuzu dealerships in Makati, Batangas and Laguna, is providing Pope Francis his Popemobile. This time around, the Popemobile is based on the Isuzu D-Max (but of course). As you can see from these photos, Gencars had to remove the rear portion of the D-Max's double-cab passenger space in order to make the cargo bed more spacious for the Pope.
Continue reading below ↓
Recommended Videos
This D-Max Popemobile will reportedly be used by the Pope in Tacloban, while a jeepney-based Popemobile is said to have been prepared for his Metro Manila rounds.
We still don't know what the exact technical specifications of this D-Max Popemobile are, but one thing is for sure: The pickup's association with Pope Francis will surely do wonders for the Isuzu workhorse's popularity in our predominantly Catholic market. Count on it.