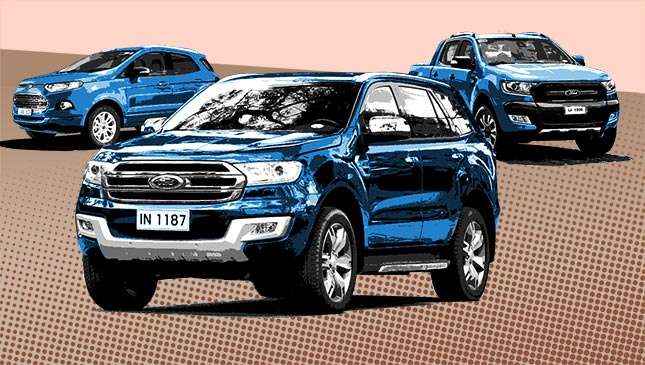 If you've been planning to buy a Ford pickup truck to start 2018, boy do we have some good news for you. The American carmaker has just posted its 2018 price list on its website, and its popular Ranger lineup—except for two variants—is now cheaper.
The lone exceptions are the Cab and Chassis and Single Cab models. The rest—including the top-of-the-line 3.2L Wildtrak 4x4 and base 2.2L 4x2 variants—see a price drop. Another surprise is that Ford Philippines has opted to maintain the 2017 pricing of the Fiesta and Focus.
It's not all good vibes though, as the Everest, one of the most prominent names in the midsize SUV segment, sees a rise in price. The base Ambiente variant jumps from P1,399,000 to P1,518,000, and the high-end Titanium 4x4 Premium Package went from P2,239,000 to P2,288,000. The biggest increase in the lineup belongs to the Expedition, which went up by P503,000.
You can check out all the changes in the photo below this story. Hopefully all car manufacturers will be able to share their new price lists before the end of the month. In the meantime, keep your eyes on our website for updates.