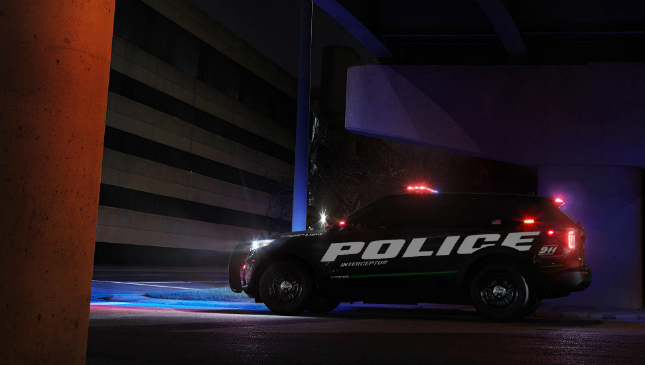 Those classic American 'police-camera-action' car chase shows are about to get a lot more…economical. Because Ford's just revealed its new Police Interceptor Utility, and the headline isn't the weight of its battering ram or the quantity of Krispy Kremes that can be stuffed into every interior orifice. It's the green-ness.
ADVERTISEMENT - CONTINUE READING BELOW ↓
Yep, Ford's new law-enforcing Interceptor now has a standard hybrid drivetrain, in place of the 2017 version's 3.7-liter gasoline V6. As a result, the projected Environmental Protection Agency fuel rating is 24 US-spec miles per gallon—a 40% improvement versus the non-hybrid version. To us, that's around 10km/L. Defending the neighborhood has never been so eco-friendly.
Ford proudly says "the all-new Ford Police Interceptor Utility hybrid responds to calls from law enforcement agencies for improved performance with lower operating costs to help make the lives of law enforcement officers easier with improved pursuit performance [yeah we get it guys, you already said that] and standard all-wheel drive."
Soundbite of the day goes to Hau Thai-Tang, executive vice president of Ford product development, who announced: "Standard all-wheel drive is important because crooks don't stop when it rains." Take that, criminals. The police are waterproof now.
Though actual horsepower figures haven't been revealed, Ford claims the car will "accelerate faster and achieve a higher top speed" than before. Meanwhile, the lithium-ion battery "can power demanding electrical loads from lights, computers, radios and other equipment…allowing the gasoline engine to shut off and intermittently run to charge the battery."
ADVERTISEMENT - CONTINUE READING BELOW ↓
Recommended Videos
Ford says the new vehicle will save $3,200 (P170,000) per year in fuel—that's for each car—and if these hybrids directly replaced each Interceptor sold in 2017, the taxpayer savings "would equate to more than $126 million (P6.7 billion) at $2.93 a gallon, or more than 43 million gallons of fuel."
What next? F-35 fighter jets that run on McDonald's chip fat? Times Square being powered by a wind turbine held aloft by the Statue of Liberty? Perhaps 'Murica can be tempted into a battery-powered replacement for displacement after all…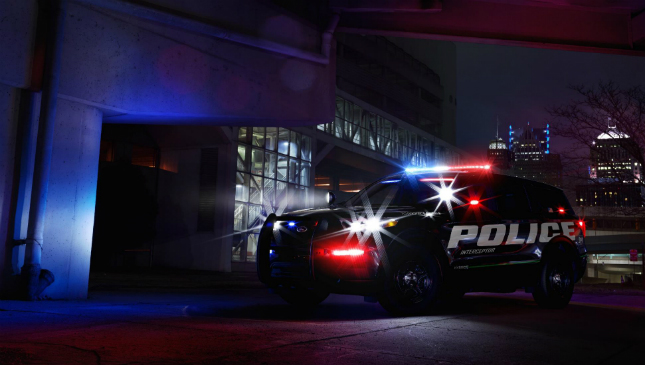 ADVERTISEMENT - CONTINUE READING BELOW ↓
NOTE: This article first appeared on TopGear.com. Minor edits have been made.