You could say that the Ford Ranger is a very capable workhorse—a versatile one, at that. What about the Ranger Raptor, then? Well, that's one truck a lot of people go head over heels for. But before you say that this truck is the be-all-end-all form of Ford's popular Ranger pickup, you might probably want to take a look at this first.
Meet the Ford Ranger in military truck form courtesy of British military outfitter Ricardo. This isn't anything like a Ranger Raptor, no—it doesn't pack the same suspension setup nor possess equal off-road capabilities, but it looks just as cool for us.
You would think they'd paint this thing with camo, but they didn't. This truck sports a slick military green-like finish on the outside. At the back, it definitely looks ready for battle—even a zombie apocalypse, perhaps? Apart from the rollover protection system, a roll cage has been fitted on the bed, and upon which a ring-mounted weapon system can be placed. Of course, the glass here is bulletproof, but it packs armored ballistic flooring as well.
Underneath the vehicle are skid plates that protect the engine, radiator, and fuel tank, and rock sliders which provide improved wading and fording protection. The front and rear bumpers, on the other hand, have been built with lightweight but sturdy material. The chassis can be enhanced further with upgraded springs, dampers, brakes, heavy-duty wheels, and all-terrain tires. In addition to these goodies, this Ranger has an upgraded electrical system that can power complex radio communication gear and even has electromagnetic shielding to boot.
ADVERTISEMENT - CONTINUE READING BELOW ↓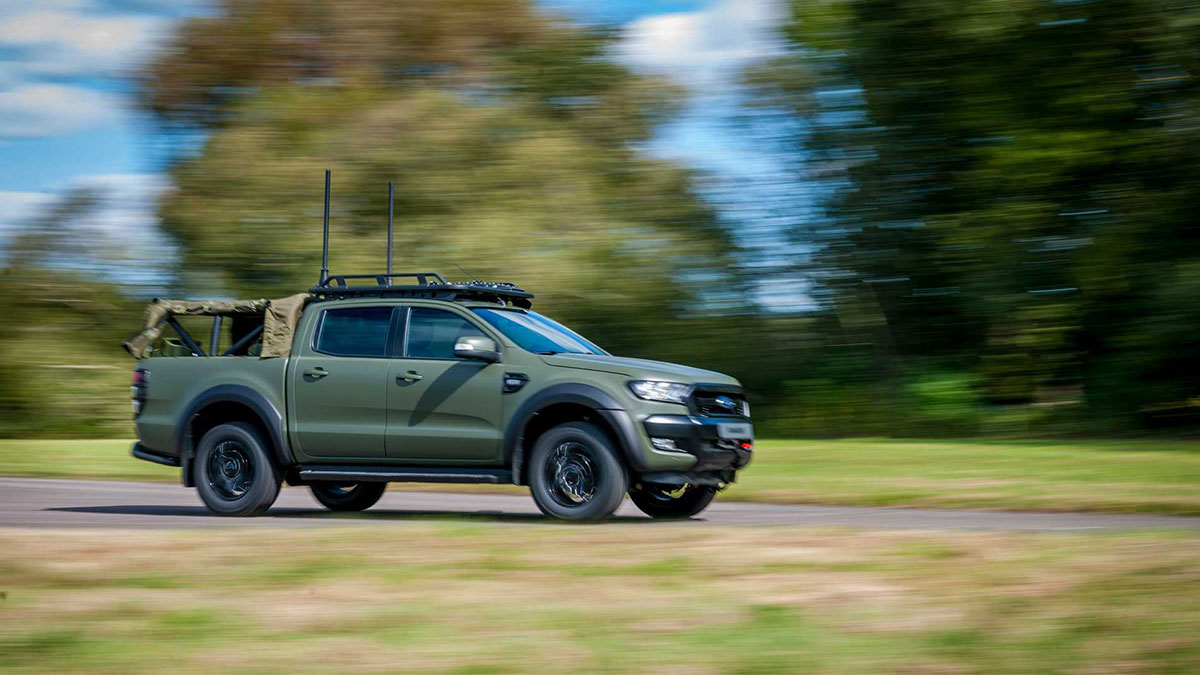 Ricardo states that several powertrain options will be available, but it has only revealed one engine as of writing. This is a familiar 2.0-liter bi-turbo engine that generates 210hp and 500Nm of torque—that's the engine available here.
Of course, it's almost a certainty that you won't be seeing this truck plying our roads in the future. If this pickup were available locally, would you want to purchase one?