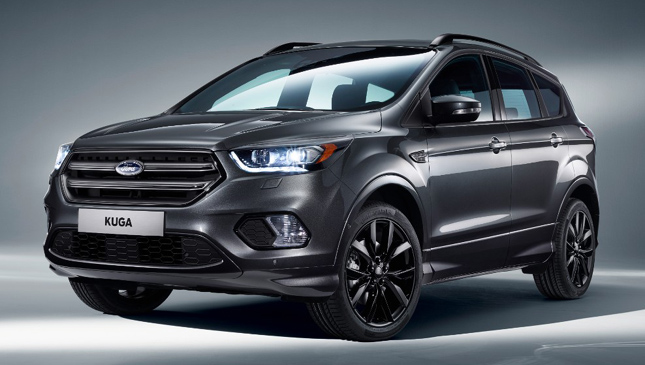 Ford recently announced that it would be going on an all-out salvo to capture the SUV market. The American carmaker said that it would be launching four new types of SUVs within the next four years. While the carmaker hasn't officially begun the rollout just yet, it looks like it is warming up with the release of the refreshed Kuga compact crossover.
Also known as the Escape in markets like ours, the European Kuga is not just an SUV--it's a tech geek's delight. That's because this latest model packs a whole gamut of toys aimed at making the vehicle safer, more comfortable, easier to drive, and more fuel-efficient. It was even unveiled at this year's Mobile World Congress in Barcelona, Spain.
One of the vehicle's tech highlights is the new SYNC3 infotainment and connectivity system. This setup is the latest version of the vaunted OEM audio, navigation and connectivity platform. What makes the latest generation unique is its much more user-friendly nature. You can make calls, adjust the radio volume, look for the nearest coffee shop, or even turn up the climate control by simple voice commands. Unlike before, you won't have to talk like a robot for the system to work. Now, you can speak freely and naturally, similar to what you'd do in a normal conversation.
The Kuga will also feature an enhanced Active Park Assist designed to aid drivers in squeezing in or easing out of tight parking spaces. Then there's the new Active City Stop collision avoidance system that will now work up to speeds of 50kph. And for owners with teenage drivers, they can program their Kuga to operate in Teen Driver Mode. Similar to a system rolled out by General Motors last year, this helpful feature will tone down audio volume levels, limit top speed, and even let parents check on their kids' location.
ADVERTISEMENT - CONTINUE READING BELOW ↓
Under the hood, you'll find a 1.5-liter TDCI turbodiesel motor that puts out 120hp, driving the front wheels. There will likewise be a larger 2.0-liter TDCI diesel (150hp) as well as a range of 1.5-liter EcoBoost gasoline mills (120hp or 150hp). Each of these engines drives either the front wheels or all four wheels via Ford's intelligent AWD system. These powerplants aim to deliver more than ample power and ultra-efficient fuel economy.
And what would a refresh be without a nip and tuck of some exterior bits? A restyled front grille, headlights with intelligent lighting technology, and a refreshed tailight cluster are just some of the design elements added to spruce up the already stylish flanks.
By the looks of it, the new Kuga isn't your typical crossover. Ford's lineup has done an excellent job in keeping up with the times. If the Kuga is any indication of what the carmaker is planning for its four new SUVs, then we're very excited.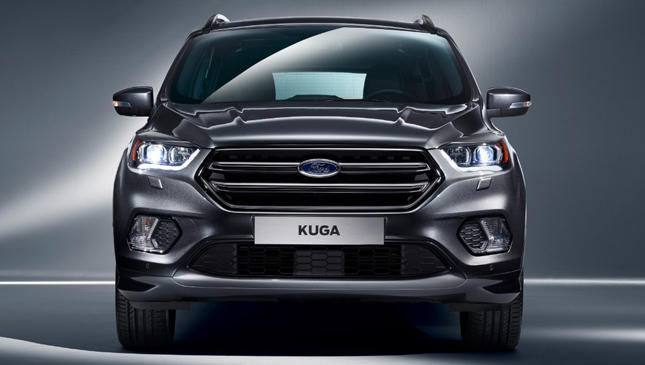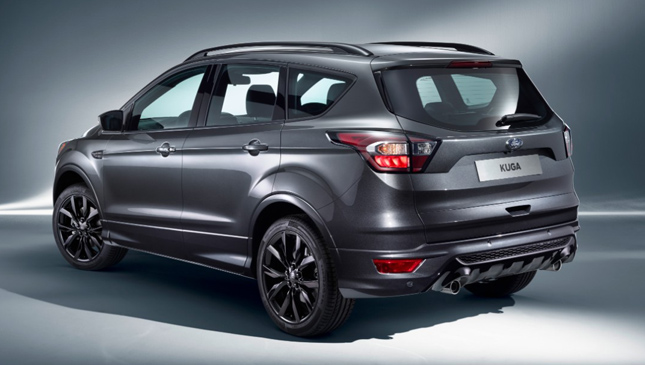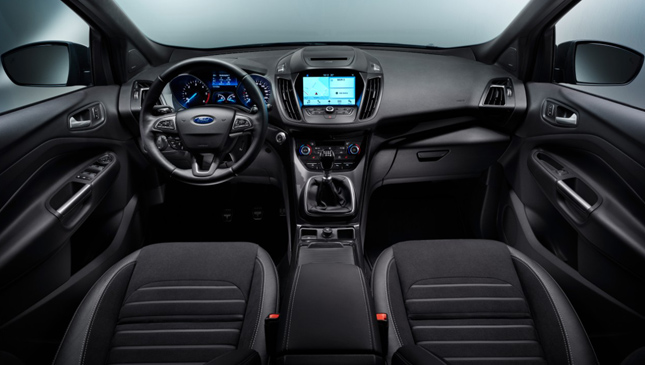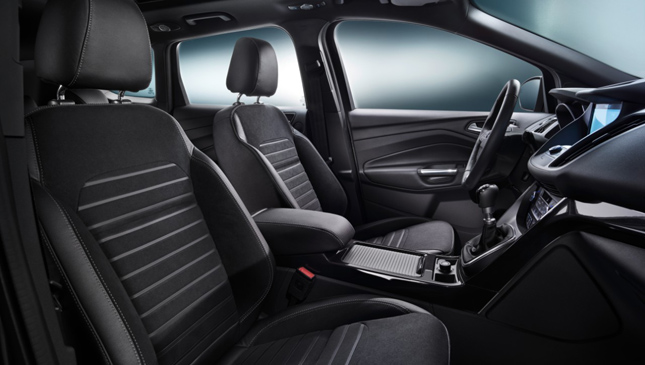 ADVERTISEMENT - CONTINUE READING BELOW ↓