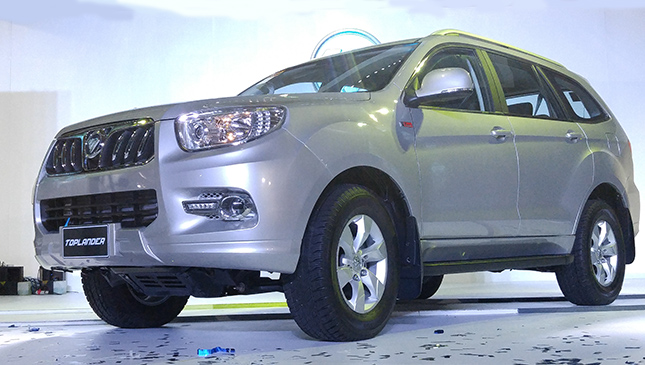 This is not exactly the best time to be announcing the arrival of a new Chinese vehicle in our market--not after what many perceive to have been a rigged FIBA Asia championship game between the Philippines and China last night--but news is news. So here goes.
Foton Philippines officially launched this weekend a new sport-utility vehicle called the Toplander. The introduction took place at the brand's annual event called "The Big Show," held on October 2-4 at World Trade Center in Pasay City. The SUV, to be available in 4x2 and 4x4 variants, will be powered by the same 2.8-liter Cummins diesel engine found on the Thunder pickup.
The prices?
The 4x2 variant will be sold for P998,000, while the 4x4 version will go for P1,150,000.
We'll give you a full review once we get our hands on a test unit. In the meantime, we ask you not to shoot the messenger.
Photo by Mikko David
ADVERTISEMENT - CONTINUE READING BELOW ↓