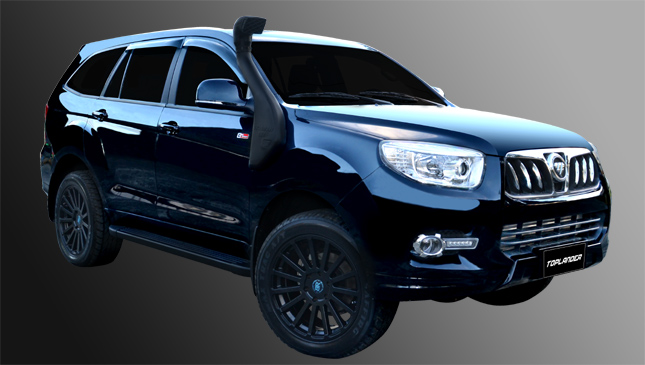 Two new Foton Toplander variants have just been released by the Chinese carmaker's local distributor, United Asia Automotive Group. The Toplander Executive and Xtreme variants will both be available in 4x2 and 4x4 configurations, but each one is targeted at different types of customers.
The Executive variant is expected to appeal to business professionals and urbanites by offering a more comfortable ride and a more refined interior, together with additional features like leather seats, daytime running lights and rain gutters. The Xtreme, on the other hand, is hoped to attract interest from the outgoing and adventurous crowd, as it comes equipped with a snorkel, tow hitch, all-terrain tires and 20-inch alloy wheels.
Below are the prices of the two new variants:
Toplander Executive
* 4x2 - P1,098,000
* 4x4 - P1,398,000
Toplander Xtreme
* 4x2 - P1,198,000
* 4x4 - P1,498,000
Both the Executive and Xtreme variants will be powered by the same 2.8-liter Cummins diesel engine as that found under the hood of regular models. Both variants can be had for a P98,000 down payment. Will a more accessorized version convince car buyers to consider a Chinese-brand vehicle? We'll see.
ADVERTISEMENT - CONTINUE READING BELOW ↓