Remember the GINA Light Visionary Model, BMW's spandex-clad concept that debuted over a decade ago? It makes about as little sense to us in 2019 as it did in 2008, to be honest, but at least this new camper it has inspired is something we can run with.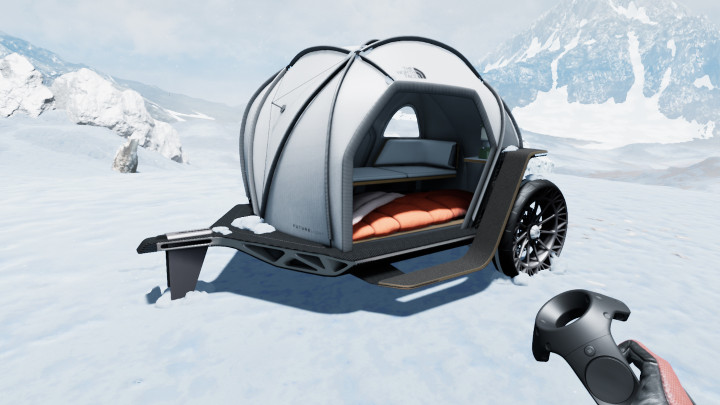 Launched at the Consumer Electronics Show in Las Vegas this week, the Futurelight Camper is a camper concept and virtual-reality experience created by BMW Group subsidiary Designworks in collaboration with activewear and outdoors-gear specialist The North Face. The 'Futurelight' in the name refers to the new type of fabric from which the camper's outer shell is made.
The waterproof fabric was designed by The North Face and will debut in the brand's Fall 2019 product line. It is manufactured via a 'nanospinning process' that "creates nano-sized holes" in the material to provide more ventilation compared with regular outerwear fabric, resulting in what The North Face claims to be "the world's most advanced, breathable, waterproof material."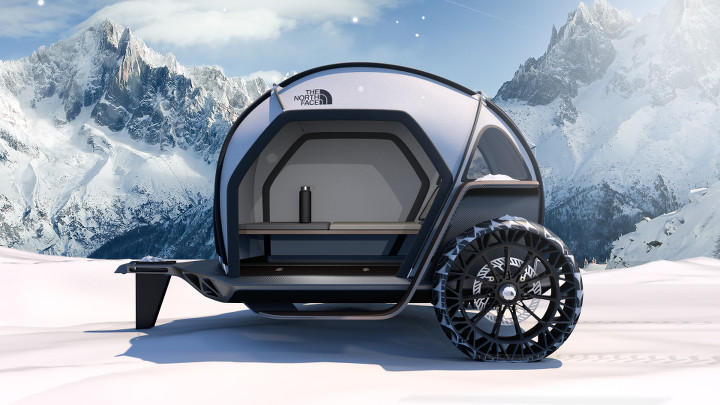 "We combined both physical and digital worlds to showcase this material, ensuring the holistic vision of the brand was clearly communicated, while giving people a real 'hands-on' experience," said Laura Robin, Designworks LA studio director. "Thinking about extreme performance in new and unexpected ways from our experience of working across multiple industries helped us to provide consumers with a unique and never before seen insight into the very heart of the material and its key attributes."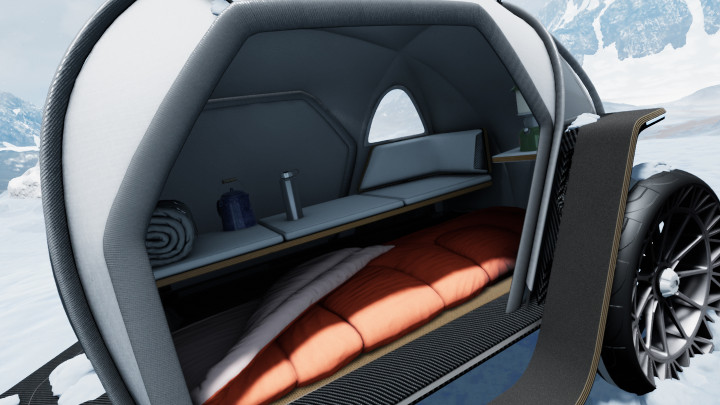 In case you're wondering about it, too, the press release made no mention of whether or not Futurelight also provides any heat insulation, considering the arctic setting of the official renders. Perhaps that's what that thick, cozy-looking sleeping bag is for.