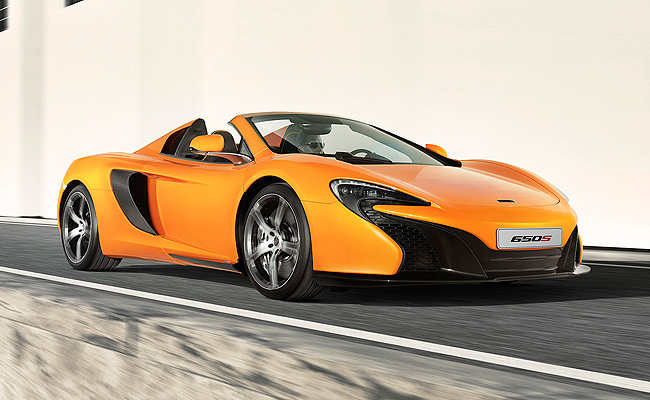 You've already seen McLaren Automotive's 650S, and yesterday we mentioned that the British carmaker would reveal the 650S Spider at the 2014 Geneva International Motor Show. Well, wait no more as McLaren Automotive has finally released the photos and performance specifications of the 650S's open-top version.
Mechanically identical to its hardtop counterpart, the 650S Spider also sports the same twin-turbo V8 engine that produces 641hp and 678Nm. This gives the car a 0-100kph sprint time of three seconds, identical to the coupe, although 200kph is reached in 8.6 seconds, 0.2 second short of the "standard" 650S, and top speed is limited to 329kph, 4kph slower than the fixed-top model.
McLaren Automotive claims that the carbon-fiber monocell chassis of the 650S doesn't require any additional strengthening or reinforcing for the Spider variant, giving it "identical handling and ride, and virtually identical straight-line performance figures." In addition, the 650S Spider weighs only 40kg more than the coupe due to the retractable hard top and roof mechanism. The carmaker adds that the vehicle's two-piece retractable hard top can be raised or lowered in less than 17 seconds at speeds of up to 30kph.
ADVERTISEMENT - CONTINUE READING BELOW ↓
Like the 12C Spider, the 650S Spider uses a heated glass rear window that operates independently of the roof. With the roof down, the window acts as a wind deflector to reduce buffeting inside the cabin. With the roof up, the window can be lowered to allow more engine noise into the cabin as well as provide a semi-open top driving experience even when it is raining.
So, which McLaren 650S version do you prefer: the coupe or the spider? Take our poll at the bottom.
[poll]511[poll]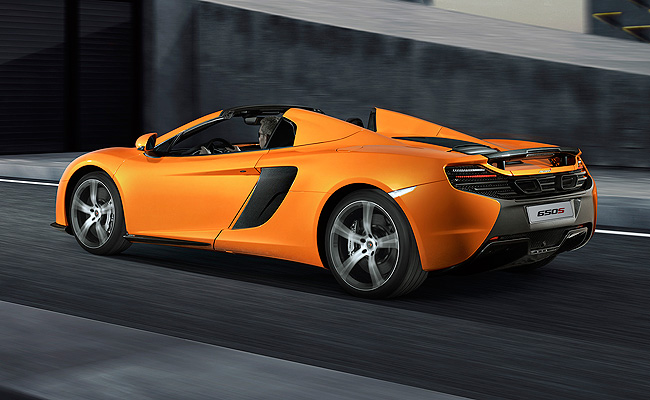 ADVERTISEMENT - CONTINUE READING BELOW ↓
Recommended Videos