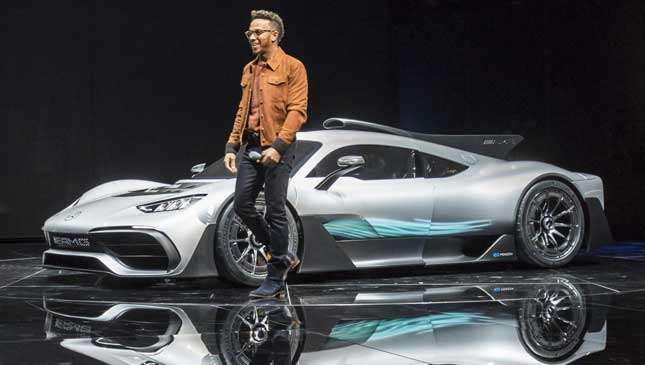 Lewis Hamilton grins as he gets out of the Project One, having just driven it onto the stage for the Frankfurt reveal. He looks genuinely pumped, not just race-driver-grinning-for-the-bosses pleased.
"I'm so happy to be here. I helped develop this car. Even though that's the first time I've felt the engine start." This might be the first time he's driven it complete, but he's been developing the power unit on his race car since 2014. "Driving a race car is the most thrilling part of my job."
He also loves his road cars. "I'll be happy to have the first one," he says, gesturing at the silver Project One.
Continue reading below ↓
Recommended Videos
Mercedes boss Dieter Zetsche, a lifer with the company, is on stage with Hamilton. Zetsche says: "In 40 years I haven't experienced as much hype about a Mercedes. I see why it's called a hypercar." Boom-boom.
Later, Hamilton tells me: "I love cars. And I've been saying to Mercedes for so long, why don't you do a real car? Like, you've got AMG sports cars, but I'm talking about a supercar. Why is Ferrari building these supercars? We can build a better car than them. We build a better racing car than them, why don't you guys build something that takes Mercedes to another stratosphere. And eventually I guess, after I've been saying it for 10 years, so eventually they've gone ahead with it, and I think that's cool."
We mention this to AMG boss Tobias Moers. What was the Project One's genesis? Moers says they had a long-standing plan to build AMG to a point where it could make a supercar. But he'd only do it when he was sure enough AMG customers were asking for it. He was also convinced electrification was key to the future for AMG.
"So in October 2015 I called Andy Cowell [MD of the Formula One powertrain division] and asked can he think about whether the F1 engine would be capable of road use and meeting emissions. I gave him a month. And a month later he called back and said yes."
After that says Moers the layout was easy to visualize, and soon a small team had started work on what became the Project One.
It won't, by the way, be called Project One for production. This is still officially a concept because it's not ready for homologation. But Moers leaves us in no doubt it's the real thing. The first cars are made in 2019. Yet the whole 275 run is sold out already. And that's it. No spiders, no track versions. They would "sharpen the business case" says Moers—i.e. make a quick buck—but he wants to keep faith with those 275 buyers.
So what excites the triple world champion about this car? "Firstly, the sound," says Hamilton. "When you rev this thing and shift up through the gears, it's just going to be breathtaking. It's going to be very, very streamlined. And then, it's got quite a wide track, and have you seen the size of the tires?
"The problem is that there's no road car in the world that could come close to what it feels like in my Formula 1 car. Because of the weight, aerodynamics, the sense of position, the thrill that you get. But this is going to be the closest thing. 'Cause you've got the sound and the technology. I think it's really going to blow people's minds. It's going to be by far the closest thing."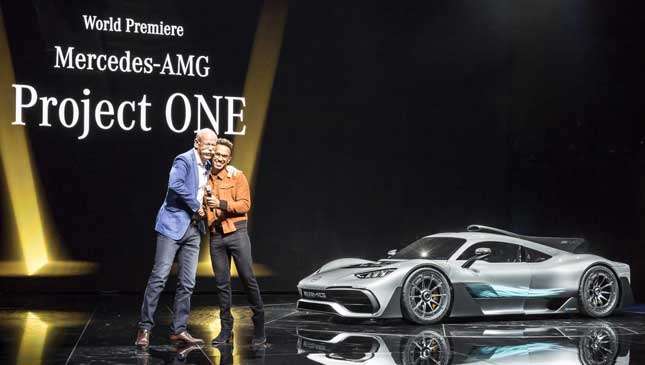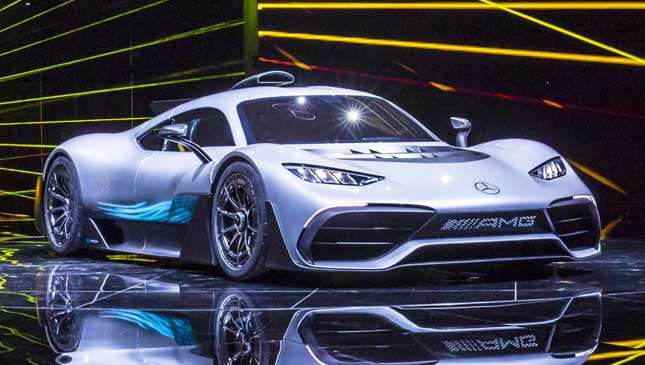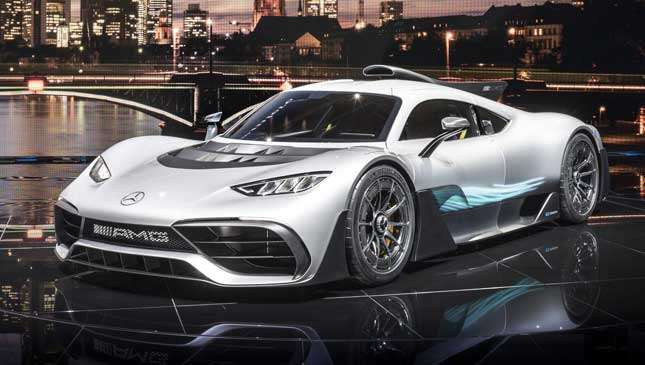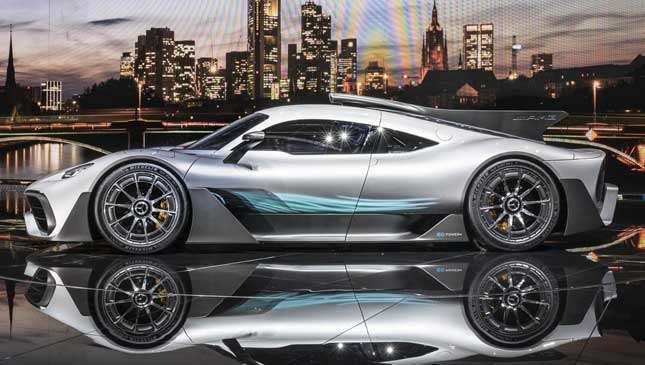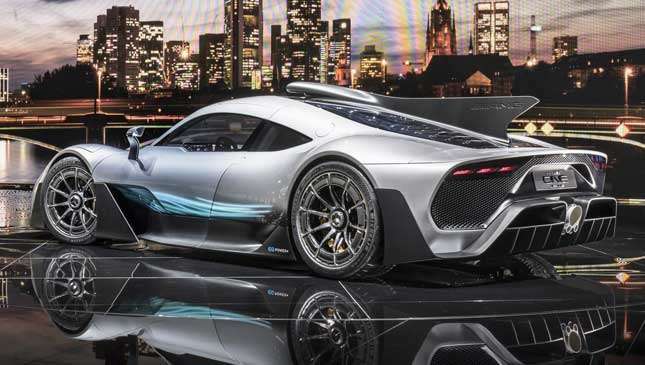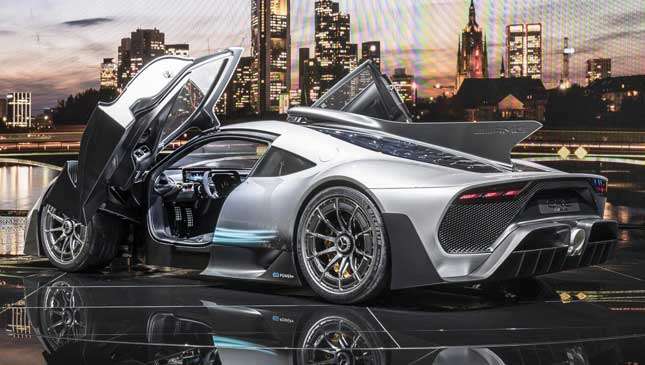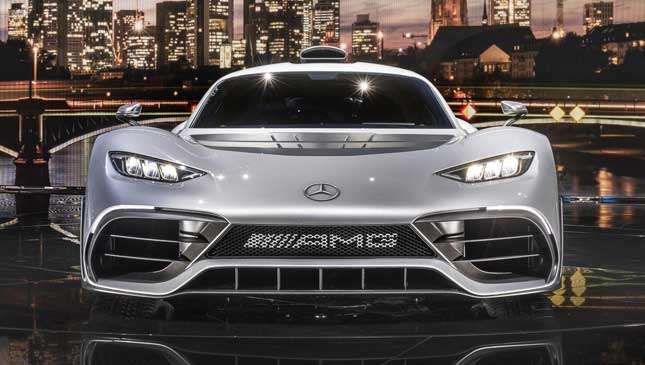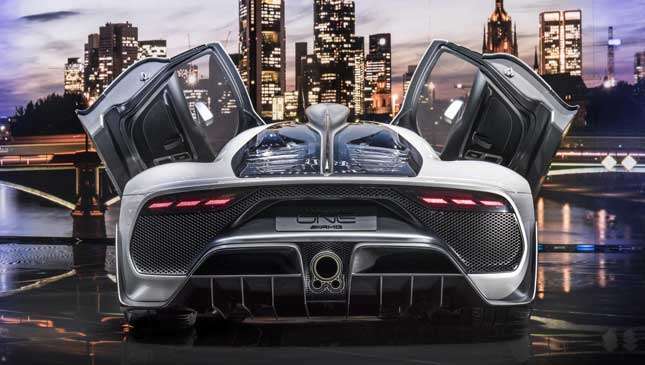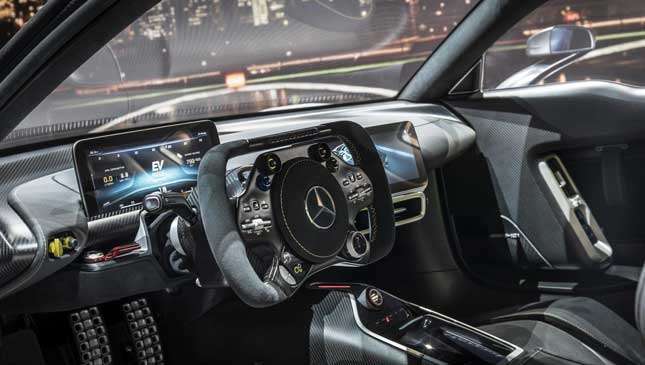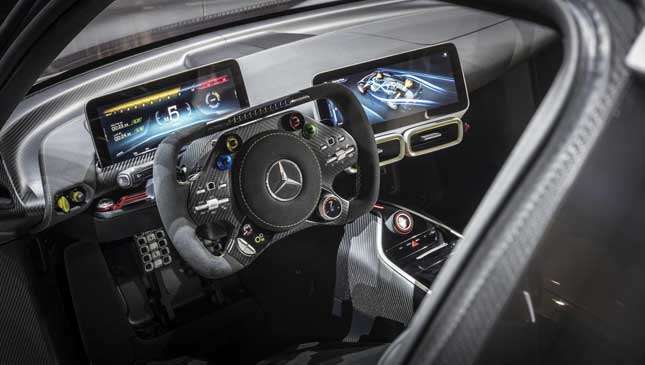 NOTE: This article first appeared on TopGear.com. Minor edits have been made.