One of 2019's Big Important Car Stories centered around the new C8-generation Chevrolet Corvette. It had, after much hype, placed its V8 engine in the middle of the car for the first time ever.
This, clearly, wasn't Big or Important enough for Hennessey Performance, because the Texan tuner has just announced something Really Big: a 1,200hp twin-turbo upgrade for the Corvette's 6.2-liter V8.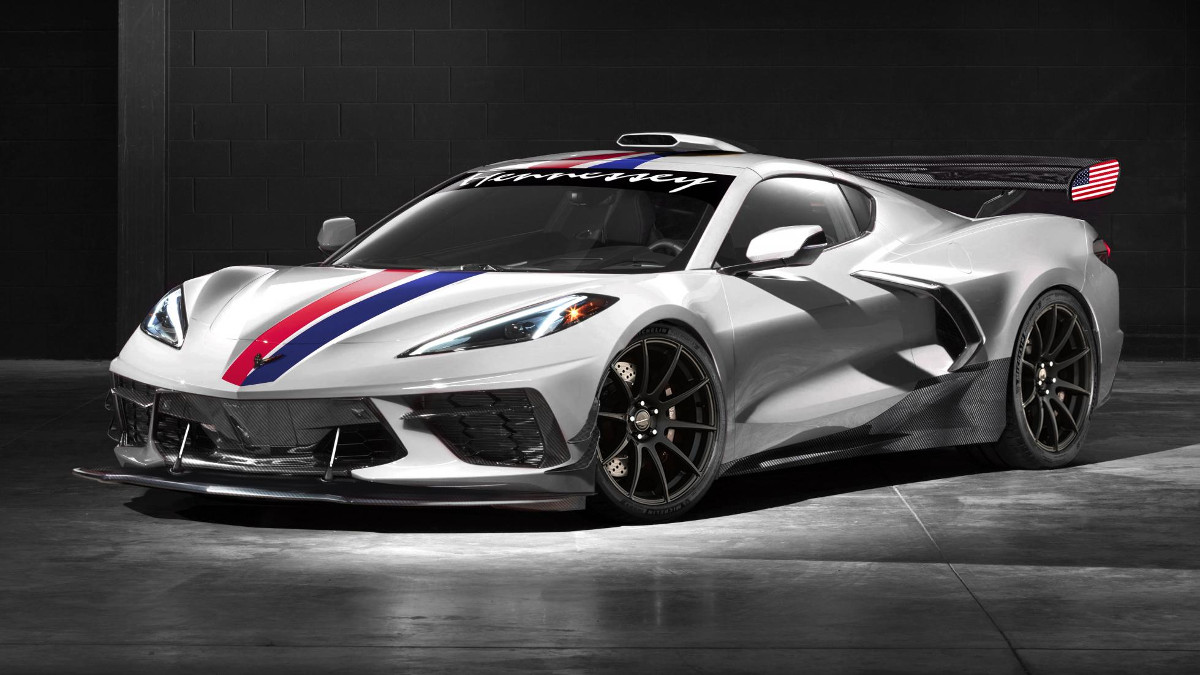 Because why settle for a naturally-aspirated LT2 with 495hp when you can upgrade to a twin-turbo one with an exact sweet-lord-my-organs-have-combusted horsepower figure? Sure, the setup is specially designed, using upgrades like two turbos and forged aluminum pistons and steel rods and upgraded internals. Nowhere on the list does it mention upgrading your own, fleshy human internals, though, so maybe look into that.
Continue reading below ↓
Recommended Videos
For the HPE1200 Twin Turbo C8, Hennessey also plans on a carbon-fiber bodykit—front splitters, air dams, a massive rear wing, dandy little roof scoop—as well as something suitably stoppy to stop it. Like Brembo brakes. And something suitably suspendy to...suspend it. Like adjustable Penske dampers. Wheels and tires are similarly upgradeable. As is a stainless-steel exhaust system.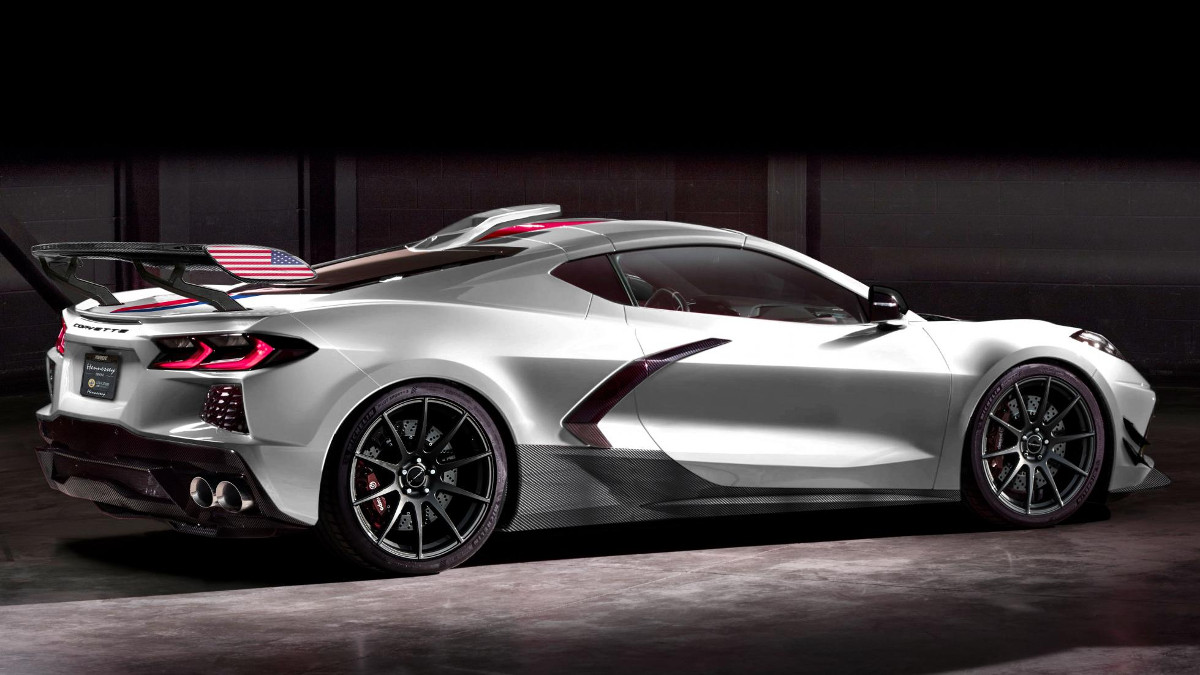 "The customers are telling us what they want," Hennessey said, "and big surprise, they want more power."
If you're someone who wants a little less power—say only 'mildly terrifying' as opposed to 'full-on horror'—Hennessey will also offer a supercharger setup for the Corvette's LT2 at some point in the future. This will offer 700hp. Barely enough to get off the driveway, if you ask us. Watch this space.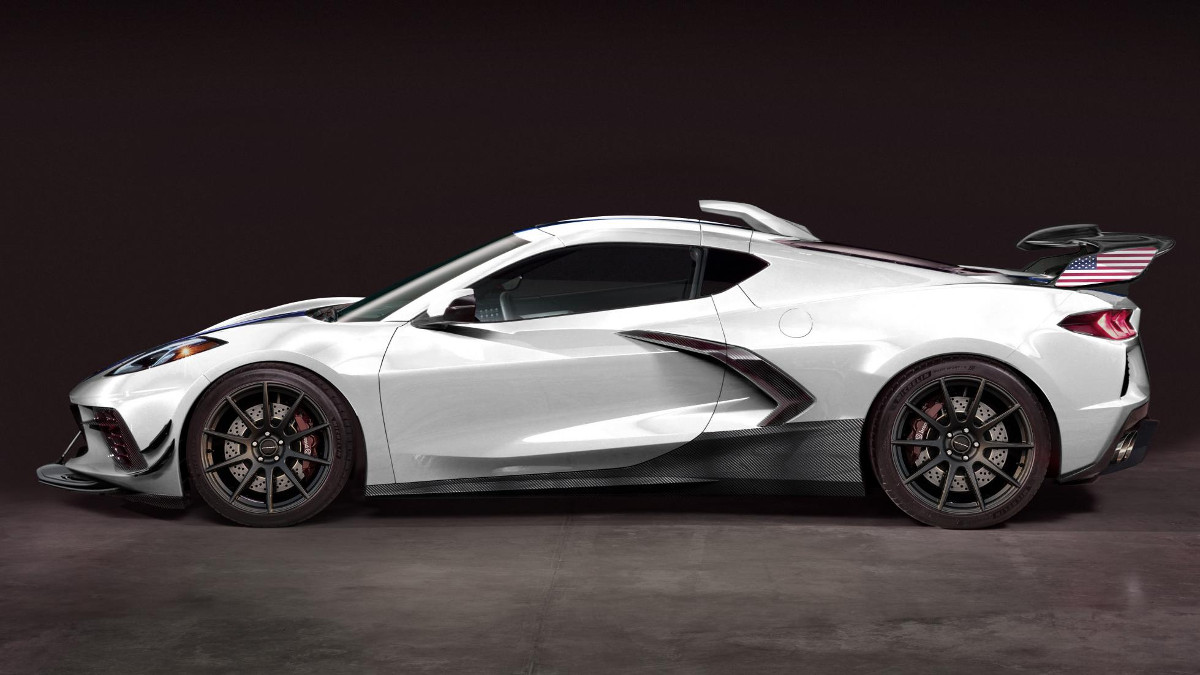 NOTE: This article first appeared on TopGear.com. Minor edits have been made.