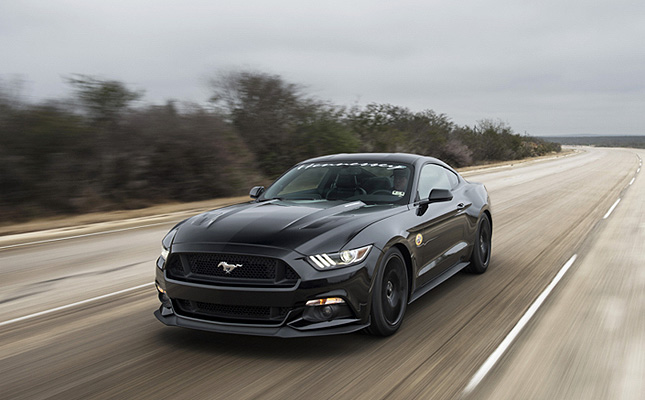 Hennessey Performance has gotten its hands on the 2015 Ford Mustang--said to be the personal car of company founder John Hennessey--and worked on it to produce 717hp and reach a claimed top speed of 314kph.
On the 1/4-mile dragstrip right inside Hennessey's production facility, the HPE700 Supercharged Mustang would reportedly only go around 209kph. Thankfully, Continental Tires invited Hennessey Performance to test its cars at the tiremaker's nearly 13km high-speed oval track in Uvalde, Texas. It was at this track that Hennessey himself reached 314kph using his personal and daily driver.
"Cruising through the final turn, I was trying to maintain 190-210kph while building some speed as I neared the straight," said Hennessey. "When I hit the straight, I wanted to be around 225kph, and then let all of the Mustang's horsepower run wide open. The car pulled very strong and just kept pulling. I hit a pretty nasty bump around 275kph and kept my foot on the gas. Then I hit the rev limiter at 314kph, according to the Racelogic VBox display."
When the car returned to the pits, Racelogic engineer Joe Lachovsky confirmed that the HPE700 Supercharged Mustang had indeed reached a top speed of 314kph through the VBox 3i GPS-based data-logging system.

"I'm very happy with this first test of our specially tuned Ford Mustang GT," Hennessey added. "The aerodynamic stability of the stock-bodied car gave it a balanced and predictable feel at speed. We are also very happy to have the ability to demonstrate the daily drivability of our HPE700 along with the durability. Our supercharged 5.0-liter V8 ran flawlessly at high rpm and high speeds, while oil temps were never an issue, thanks to Pennzoil PurePlus synthetic. We drove it to Continental, ran 314kph and drove it home--a round-trip distance of over 805km."
Continue reading below ↓
Recommended Videos
Check out the video of the HPE700 Supercharged Mustang's high-speed run at the bottom.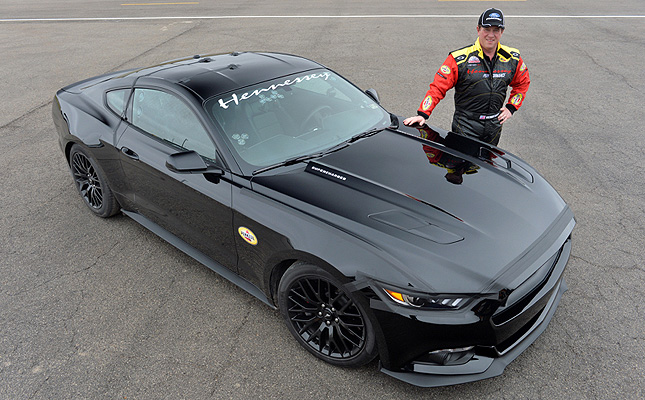 If you're viewing this on a mobile device and can't see the video, please click here.