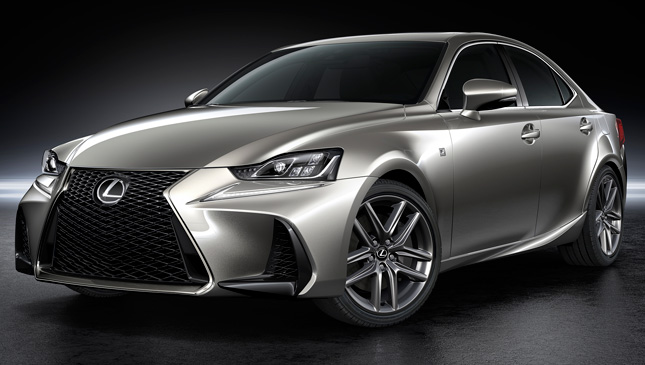 When the third-generation Lexus IS arrived in 2013, many were surprised by its appealing price point. Despite being fully loaded with creature comforts, it undercut its German rivals by an average of half a million pesos.
The Japanese carmaker's advantage lay in the Japan-Philippines Economic Partnership Agreement, or JPEPA. This trade agreement that has European rivals gnashing their teeth allows a Japanese carmaker to bring in a model from Japan with considerably less tariffs. The catch is that the vehicle must have an engine displacement of 3.0L or higher.
And thus when Lexus's dashing compact sedan arrived with its 3.5-liter powerplants, it was priced to sell.
Earlier this year the model line was refreshed with noticeable updates to the front and rear. The new massive front ducts that cool the brakes—yes, they're functional—add to the aggressive appeal of the IS. It should only make those who weren't swayed enough the first time reconsider.
ADVERTISEMENT - CONTINUE READING BELOW ↓
We have the official prices for our market, and there is a slight increase in the numbers:
Lexus IS350 – P2,668,000
Lexus IS350 F Sport – P3,198,000
Compared to the old figures, the base and F Sport IS350s have grown by P70,000 and P90,000 respectively. Let's hope the price bumps are due to new features. Sadly, we still won't get the turbocharged 2.0-liter engine that powers the NX200t because it doesn't meet the JPEPA minimum.
We'll know more about the new Lexus sedans on Monday, November 28, during the formal launch.
Stay tuned.
ADVERTISEMENT - CONTINUE READING BELOW ↓
Recommended Videos