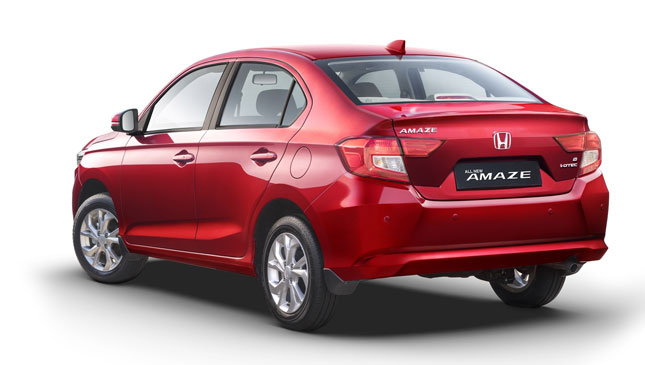 Back in February, we reported that Honda had lifted the veil off of the all-new Brio Amaze in India. The only information we had back then on the engine options was that they were "more efficient." Pretty standard carmaker PR talk, if we're being honest. Now though, we can confirm that the powertrains offered on this second-generation car are rather enticing.
The car was just launched in India, and Honda revealed that it can be purchased with either a 1.2-liter gasoline (five-speed manual or CVT), or a 1.5-liter diesel. Fitted with a manual, the diesel puts out 99hp and 200Nm. With the CVT, you get 79hp and 160Nm. This diesel/CVT combo is not only a first for India, but it's also a first for the Japanese carmaker. The gasoline, meanwhile, does 89hp and 110Nm.
"In line with our commitment to offer latest technologies to the Indian consumers, Amaze comes with advanced Diesel CVT which is Honda's first such technology in the world and also an industry first in the Indian market," said Honda Cars India president and CEO Gaku Nakanishi.
What do you guys think? Does a diesel mini sedan interest you? If the oil-burner made its way here, our guess is it'd do pretty well in our fuel-conscious market. Let us know your thoughts below.