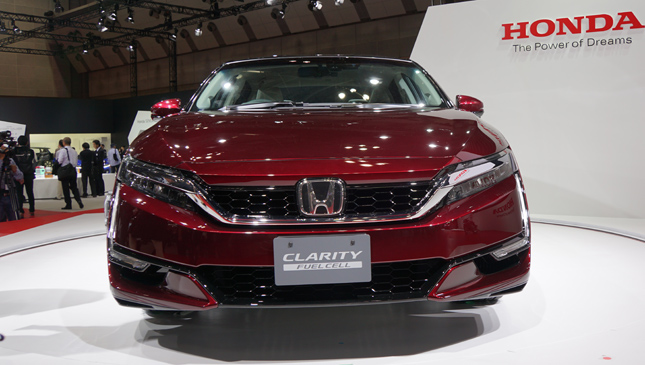 Since the late '80s, Honda has been consistent in its hydrogen-motoring efforts. It had a breakthrough in 2002 with its FCX, the first fuel-cell vehicle (FCV) to be certified by the US Environmental Protection Agency. Continuous developments led to the next-generation FCX Clarity, a midsize sedan I was able to drive back in 2007 on Honda's Tochigi grounds.
Eight years later, I still remember how smooth and rapid the acceleration of the FCX Clarity was. With no internal combustion engine, all I could hear was the high-pitched whine of the motors, and how it handled like an Accord--which is a compliment.
At this year's Tokyo Motor Show, I was able to see the latest iteration of Honda's hydrogen dream. Its name is the Clarity Fuel Cell, and along with the NSX, it headlined Honda Motor Company's booth.
Honda president and CEO Takahiro Hachigo was certainly proud of his company's latest eco effort. "Our all-new FCV, the Clarity Fuel Cell, features outstanding environmental performance, while also offering the fun of driving and the joy of using it," he said. "A highly unique package for this vehicle was realized based on Honda's longstanding M/M concept--man maximum, machine minimum--which means to maximize the space for people and minimize the space required for mechanical components. We believe that this sedan model could set a new benchmark for FCVs."
ADVERTISEMENT - CONTINUE READING BELOW ↓
Hachigo had every reason to express his pride in the Clarity Fuel Cell. It looks like a more muscular Accord that came from a future 10 years from now. There's a resemblance to its FCX Clarity predecessor, but evolved with stronger feature lines and futuristic headlights. If the NSX is low and designed for speed, the Clarity has that humpbacked style that EVs have, and was created to slip through the wind. There's even an odd bit of body cladding that covers part of the rear wheels to presumably make the Clarity more aerodynamic.
As most of you know, an FCV creates electricity through a chemical reaction inside the fuel cell, and the current then powers the electric motors. The Clarity's fuel-cell stack has been made 33% smaller than its predecessor, but output has increased by 60% to 174hp. With a powertrain as compact as a typical V6 engine, Honda was able to create cabin space good enough for five adults, bringing the Clarity more into the realm of practicality.
ADVERTISEMENT - CONTINUE READING BELOW ↓
Recommended Videos
According to Honda's in-house measurements, its latest FCV has a range of 700km, and refueling time takes approximately three minutes. That makes the time to top up the Clarity no different than a gasoline-powered car.
It even has a useful trick that one would expect from the earthquake-prone Japanese. The Clarity has an accessory called a Power Exporter 9000. If the driver so wishes, his Honda FCV can be used as a mobile powerplant that generates seven days' worth of electricity for a typical household.
That would be a killer feature in our country, only we're so far behind in terms of alternative fuels support from the government that we'd probably have a Hogwarts School before we have any semblance of hydrogen infrastructure. The latter means expensive fueling stations and hydrogen production facilities, and the current administration can't even pass a hybrid or EV law.
Meanwhile, with the Toyota Mirai released last year and Honda introducing a new FCV, the Clarity will add significant momentum to Japan's mobile hydrogen ecosystem.
ADVERTISEMENT - CONTINUE READING BELOW ↓
The Clarity Fuel Cell is priced at 7.66 million yen (P2.95 million) with consumption tax. Japan is the first market to get this model, and Honda specified that its FCV is currently available only for leasing. And for the first year, only government bodies and business customers will be able to avail. Eventually, individual customers may be able to purchase, and after that the Clarity Fuel Cell will be rolled out in the US and European markets.
Our corner of the globe? Hah! The NSX and the Civic Type R will be in local Honda showrooms before the Clarity is even considered for our market (hey that's not such a bad idea). It's a shame because I've personally driven both the FCX Clarity and Toyota's Mirai, and they are wonderful means of transport.
In choosing the name for its FCV, Honda has staked its corporate vision for what lies ahead. For us, it's a well-engineered reminder of how far we still have to go. At least, thanks to Honda's Clarity, the path to clean and enjoyable motoring is a little less muddled.
ADVERTISEMENT - CONTINUE READING BELOW ↓
Photos by Dinzo Tabamo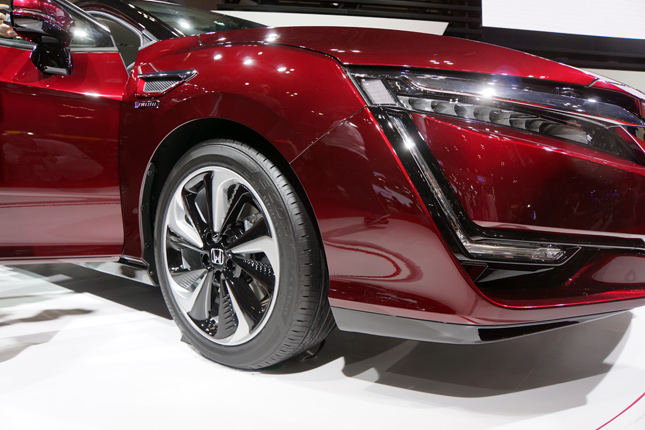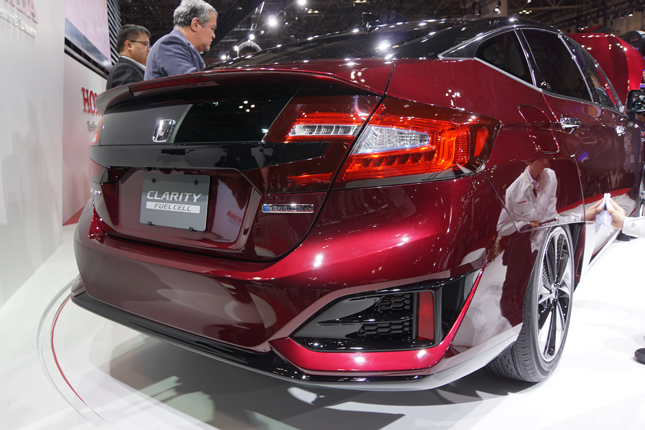 ADVERTISEMENT - CONTINUE READING BELOW ↓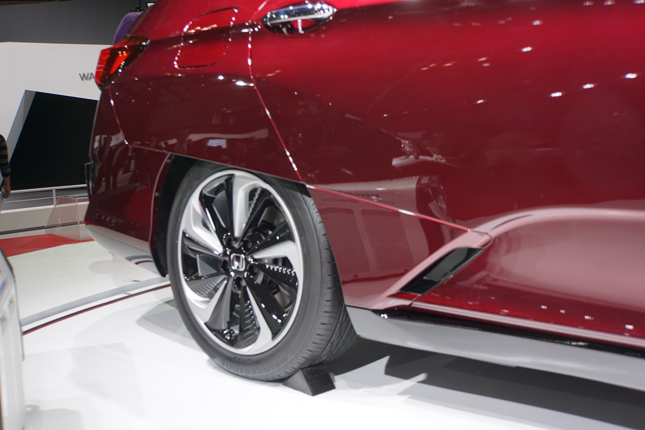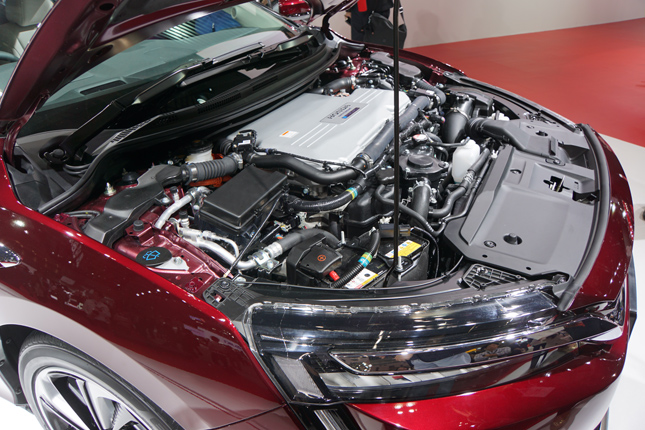 ADVERTISEMENT - CONTINUE READING BELOW ↓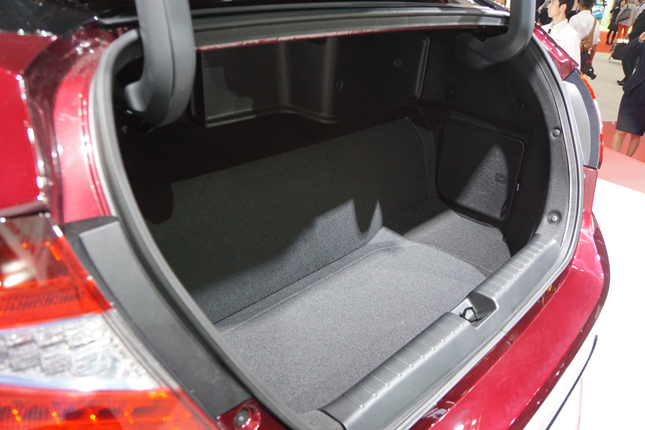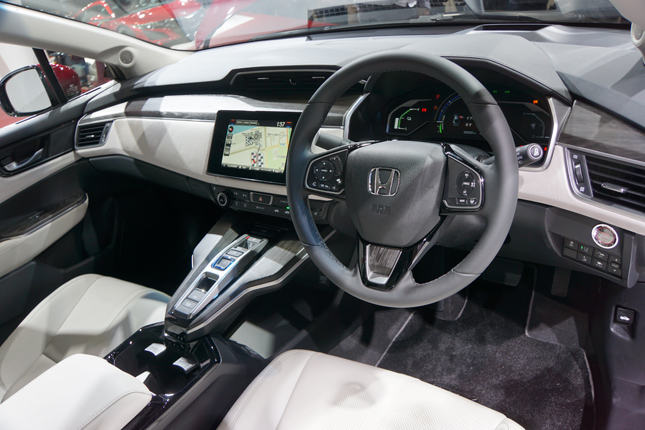 ADVERTISEMENT - CONTINUE READING BELOW ↓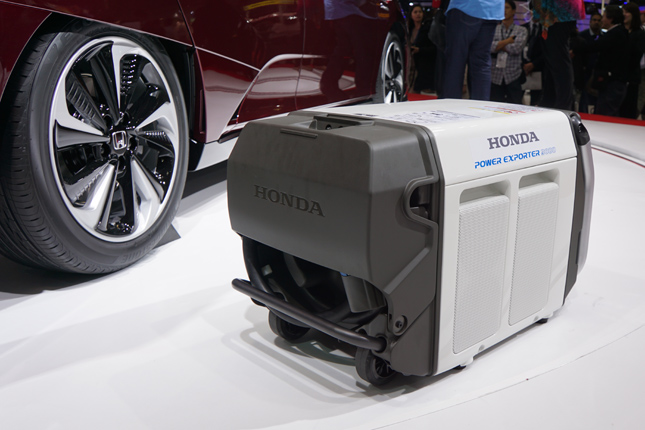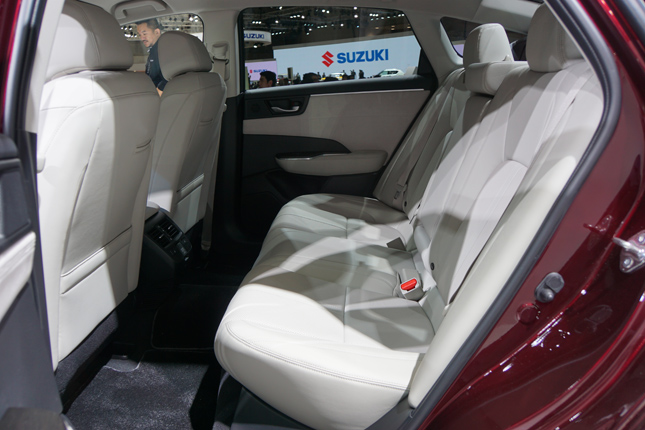 ADVERTISEMENT - CONTINUE READING BELOW ↓