Drag cars are supposed to be menacing and noisy, not quiet and subtle. The Honda e-Drag, though? We're willing to make an exception.
Displayed at this year's virtual Tokyo Auto Salon (TAS), the Honda e-Drag is a stripped-down, acceleration-oriented version of the carmaker's cute little electric hatchback. Is it a speed demon? Hell, no. It leans more toward being a speed imp, and, to be honest, we love it.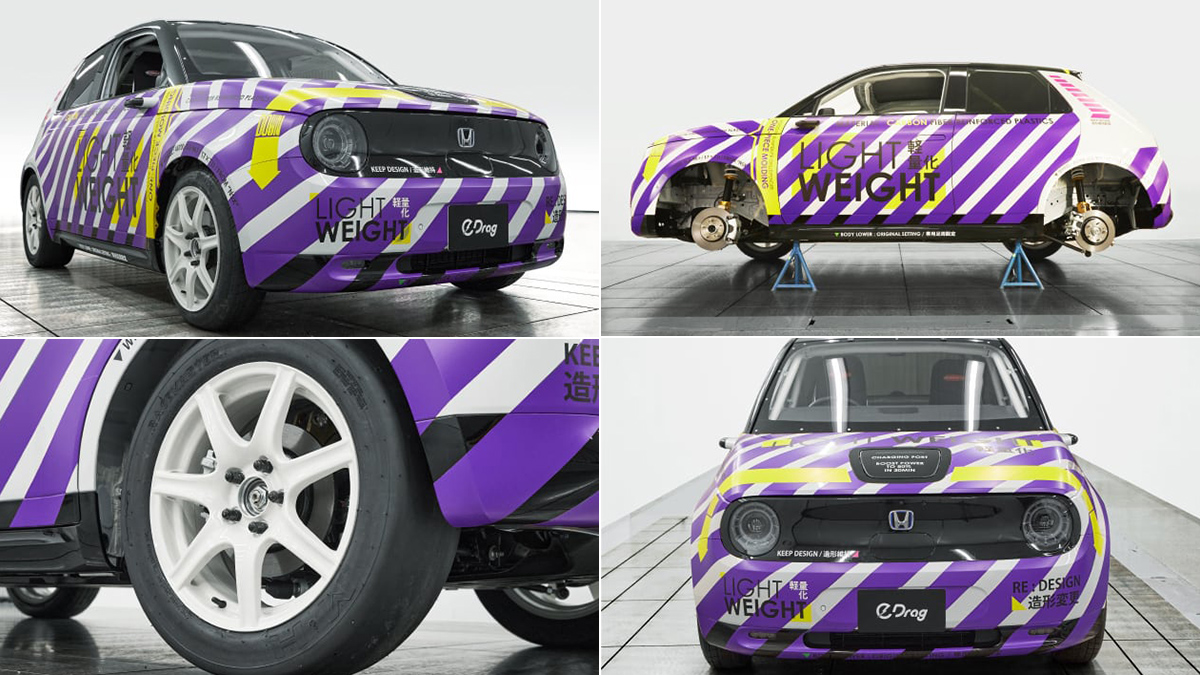 Modifications for a lighter Honda e
Now, no additional horsepower or torque is listed on the carmaker's official TAS website, so we're assuming this still packs two electric motors with 134hp and 153hp, and 315Nm of torque. That's good enough for 0-100kph in 8.0sec—hardly a drag-strip-worthy stat. Honda, however, has made a few changes to the vehicle meant to give it a little extra advantage off the line, and says these alterations will "take advantage of the instantaneous power" unique to the e.
Continue reading below ↓
Recommended Videos
For starters, the company says the vehicle's roof is now made of carbon-fiber-reinforced polymer to reduce the hatchback's weight. The rest of the body will receive this treatment in the near future, too. The e-Drag also runs on 17-inch wrapped in slick tires and rides on an altered suspension setup. The interior has been stripped bare and fitted with a roll cage as well.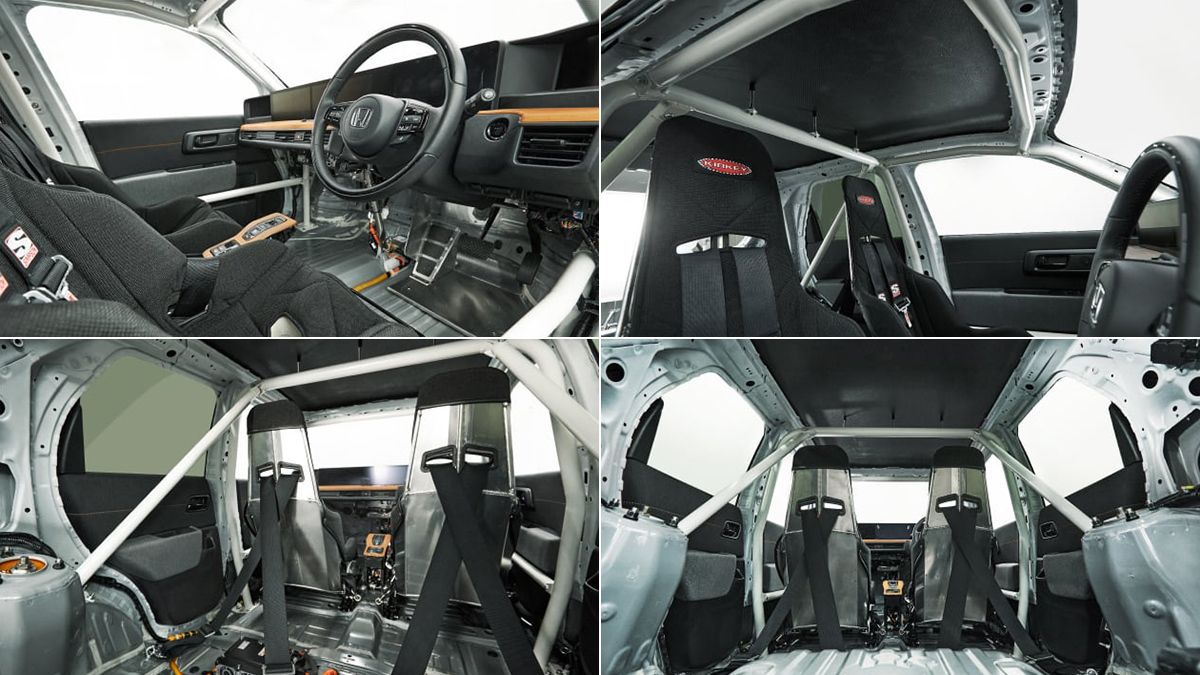 Vote for your favorite design
The Honda e-Drag also comes with eye-catching purple stripes on its exterior, though the brand says this is not its real appearance. Honda is actually letting followers vote on the hatchback's final look on its TAS website.
Definitely neat stuff. We're excited to see how quickly this thing will cover a quarter-mile when Honda is finally done with it. Is an electric drag race something that would appeal to you? Let us know in the comments.