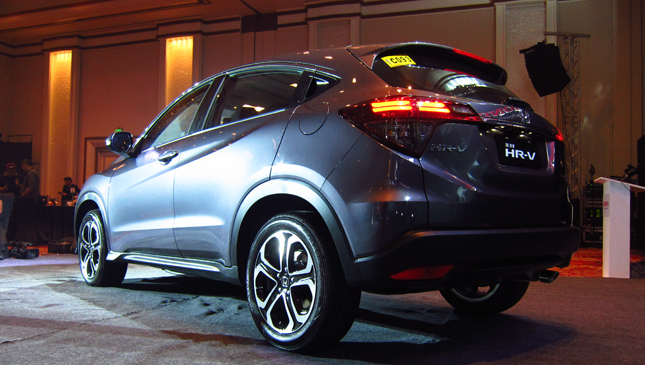 If you ask us, the last thing the Honda HR-V needed was a price increase. Its former base price of P1.19 million barely drove sales as it is. Was Honda Cars Philippines trying to protect the price bracket of the BR-V and Mobilio cash cows? It's a shame because the HR-V is a classy crossover, with a cozy cabin and a comfortable, albeit slightly tepid, ride.
Oh well. We live in a brave, post-TRAIN world now, and Honda's subcompact crossover now starts at P1,295,000, and the top-spec RS is practically a million and a half. In the past P1.5 million would have gotten your HR-V the full Mugen treatment (sans modified engine, of course). Now for the same price we get the kitted-out RS Navi variant, which is not bad actually.
Continue reading below ↓
Recommended Videos
But for those who want this model yet balk at paying entry-level midsize SUV prices, here's a look at the slightly less glamorous E variant.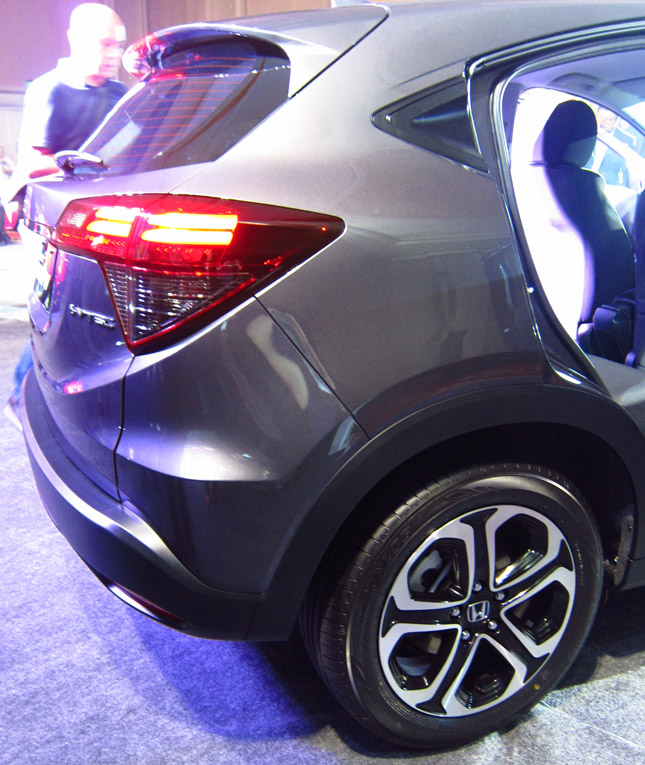 You get different wheels, a more conservative design that actually looks better to some people. Also, gone is the glossy metallic trim that lines the new HR-V RS Navi's underside. We like that one.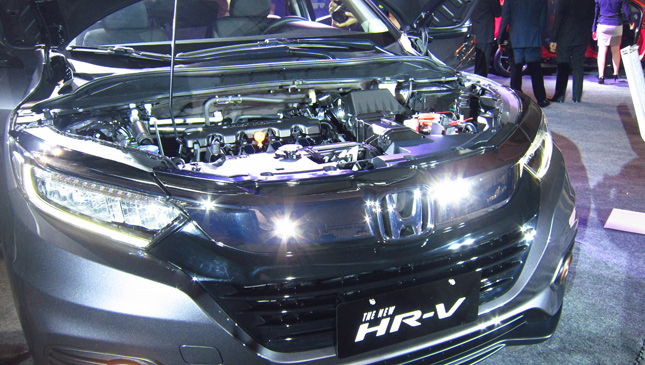 Powerplant is the same with both variants, and with the pre-facelift version—140hp and 172Nm. We would have wanted both to get a power bump, or maybe even the Civic's turbo engine, but that would have raised the price even more.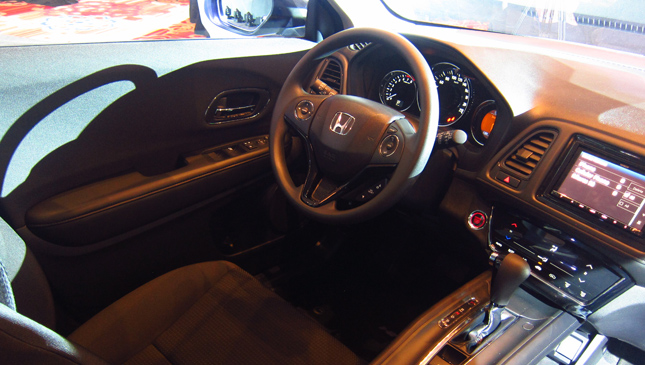 The cabin is a fascinating case study. You get fabric seats and a rubbery steering wheel in the E spec, losing the leather-lined materials of the RS Navi. There's also less of the glossy black trim, and the door trim is also fabric.
But you know what? We like the cabin of the E better. The door trim is a soft mesh fabric that feels nice to touch. And with less glossy piano black trim, there's less to wipe after it inevitably gets smudged with fingerprints. We do wish we the E got the RS Navi's tiller, however.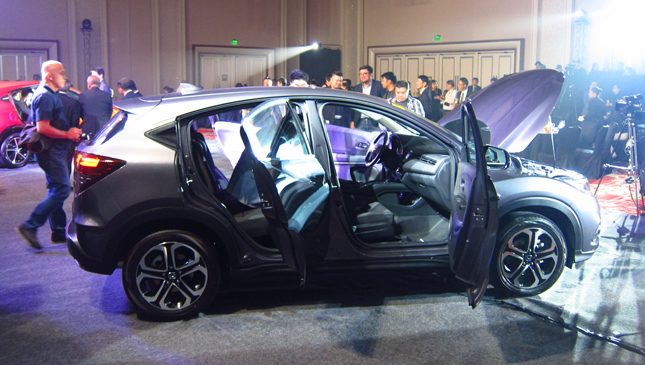 Overall the RS Navi has a better 'stance' because of its body kit. But slap some aftermarket Rotas or BBS wheels on this bad boy and it'll be worth the 'Gram in no time. Remember, Hondas love to be customized.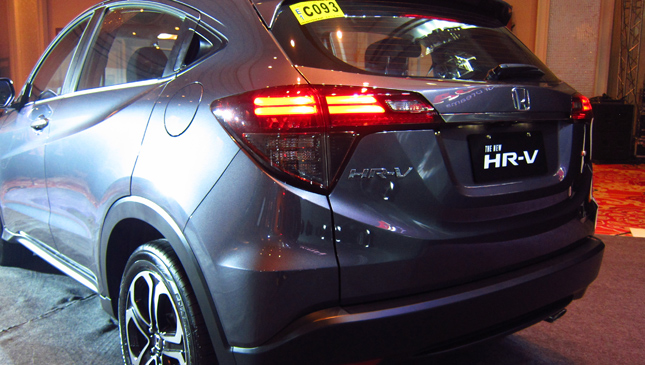 So is the HR-V E the better buy? If you don't really feel like spending P200k more and you're not taken by the RS Navi's design, go for the E. But if you're drawn to the visual enhancements offered by the top HR-V variant, then go for it. It's hard to put a price tag on your smile as you walk away after parking your new car.