This article is part of a series produced for MIAS. To view other articles,
click here
.
This April, Hyundai Asia Resources, Inc. (HARI), official Philippine distributor of Hyundai passenger and commercial vehicles, in partnership with Plan International, is set to inaugurate the Hyundai Dream Center Philippines (HDCP), a world-class training and education hub for developing skills in the automotive industry.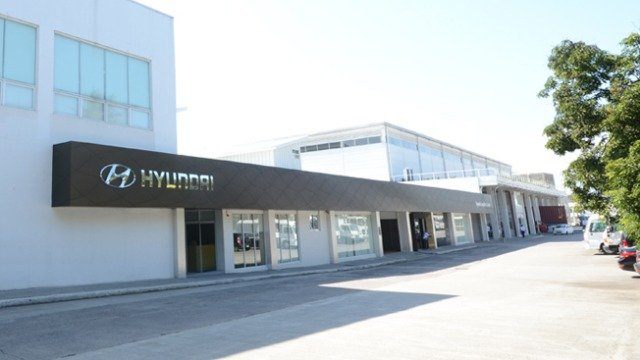 Hyundai Logistics Center, future home of Hyundai Dream Center Philippines
The undertaking was formally announced on December 5, 2017 at its projected home base, the Hyundai Logistics Center (HLC) in Calamba, Laguna.

HDCP adds to the growing number of Hyundai Dream Centers established in four countries since 2013. HARI is the first distributor in the Hyundai global community to be tapped as a training partner of Hyundai Motor Company (HMC) Korea. The current batch of Dream Centers established in Asia and Africa engage local vocational schools to craft and impart their training modules.

Driven by the vision to develop the Filipinos' competitiveness in technical education, HDCP will implement a training curriculum to expose HARI employees and chosen scholars to the latest skills and technology in the automotive industry.

"Keeping up with the fast pace of digital transformation in our business, HARI is out to foster quality education that will take the local automotive industry forward," says HARI President and CEO Ma. Fe Perez-Agudo. "HDCP represents HARI's commitment, not only to improve the competence of our people but also to educate bright young Filipinos to begin careers in manufacturing and automotive technology."

According to the 2017 World Economic Forum Global Competitiveness Report, the Philippines ranks 56th, just behind Singapore, Malaysia, Indonesia, and Thailand. The WEF Report ranked 137 economies on country-level data covering 12 categories, including institutions, infrastructure, macroeconomic environment, and education, among others. The country ranks 58th in Higher Education and Training indicator, 62nd in Innovation, and 83rd in Technological Readiness.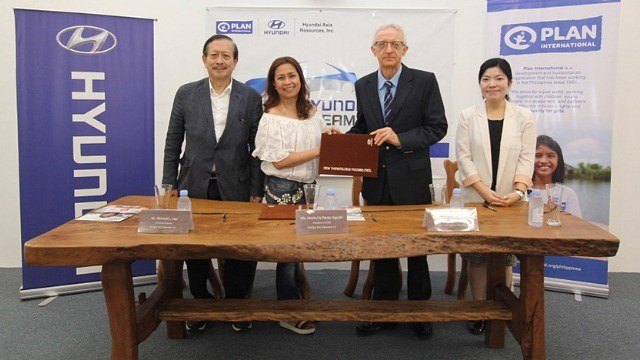 (L-R) HARI Chairman Emeritus Richard L. Lee, HARI President and CEO Ma. Fe Perez-Agudo, Plan International Philippines Country Director Dennis Guy O'Brien, and Plan International Korea External Relations Team Manager Choi Yun Sung

"This new Hyundai investment on our shores is a timely development," Ms. Agudo adds. "Noteworthy to HDCP is the scholarship program for Filipino out-of-school youth, whom we can fully support in vehicle repair and maintenance training. In partnership with Plan International, HARI will offer opportunities to outstanding and promising students—contributing to HMC's commitment to cultivating the youth's strong potential."

Scholars who finish the program are envisioned to be employed by Hyundai dealerships, and so augment HARI's award-winning automotive service staff. In 2017, HMC recognized HARI for exemplary After-Sales service in the passenger car and commercial vehicle categories. The company also ranked second in the 2017 J.D. Power Philippines Customer Service Index (CSI) Study.

The HARI President concludes: "We are absolutely committed to contributing to the Philippines' global competitiveness by setting the bar for automotive education and training as high as we can. HDCP is our tangible way of driving human capital development in the country while making an impact in the future of our youth."
This article is sponsored by Hyundai.
More From MIAS